Although I haven't started my road trip yet (it starts tomorrow!), my boss took myself and some of my housemates to Philly and DC last week, so this is the first taste of my travel posts. After taking 300+ photos, I decided a "Top Ten" post would be a good idea for this trip, and I think I will carry on with this format throughout my travels. Obviously, I did more than 10 things during the trip, and this is just my own personal top ten list, so it's likely I missed a lot of things out- I don't think you need to see all 312 photos I took, nor every little thing I did! An
yway, here are some of the things I got up to...
1. The Room Where the Declaration of Independence was Signed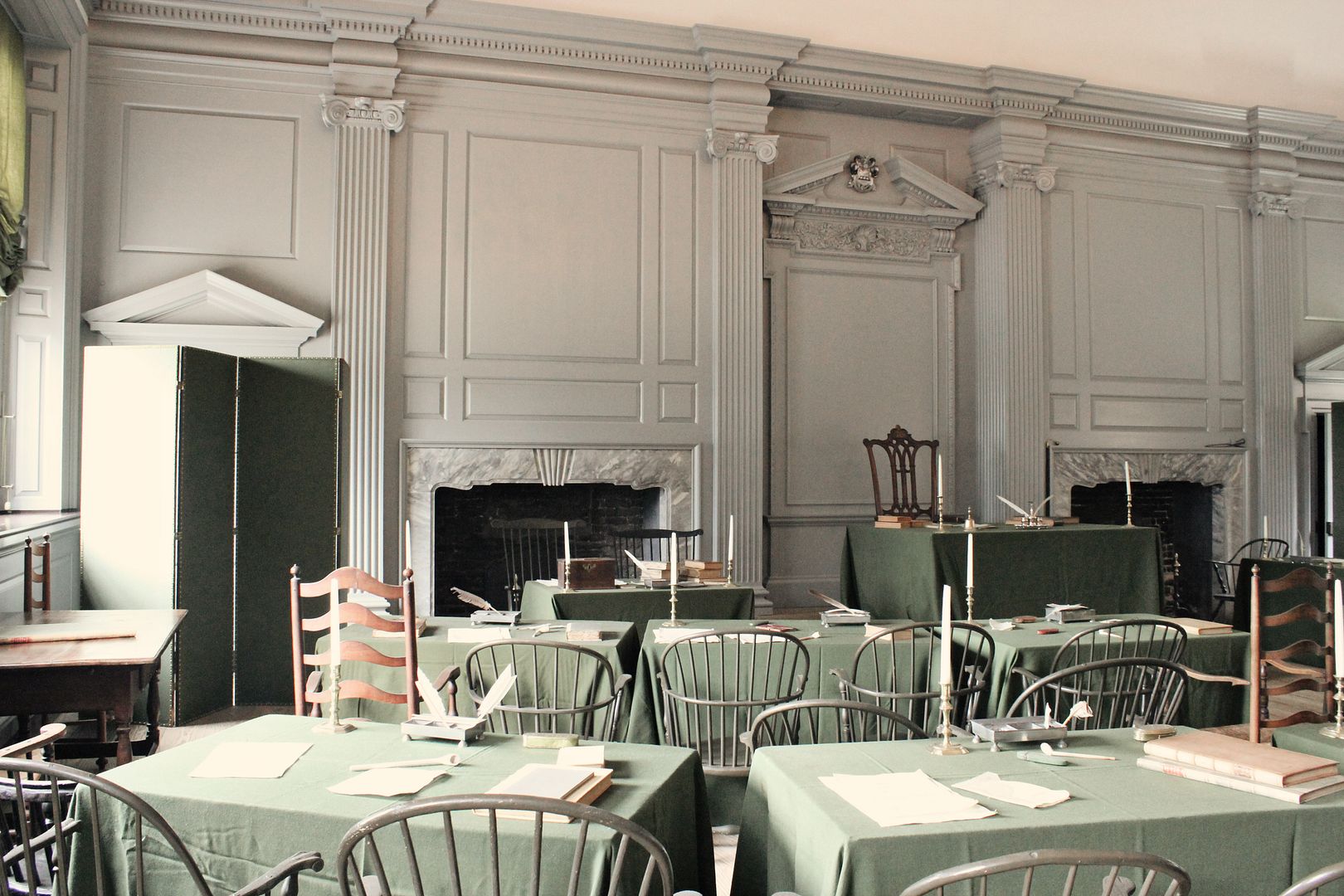 As you probably know, my degree is in English and American Studies, so my inner American Studies nerd was fully out during my time in Philadelphia and DC. It was so amazing to actually be in the places where such iconic moments happened. Being in this room was absolutely fascinating for me.
2. The Philadelphia Museum of Art
AKA, the Rocky Steps. I admit that I have never watched any of the Rocky Movies, but my housemate David loves them, so we ran up the steps like in the movies. While I couldn't appreciate the pop cultural status of the steps, I could definitely appreciate the view of Philly.
3. The Lincoln Memorial and the Washington Memorial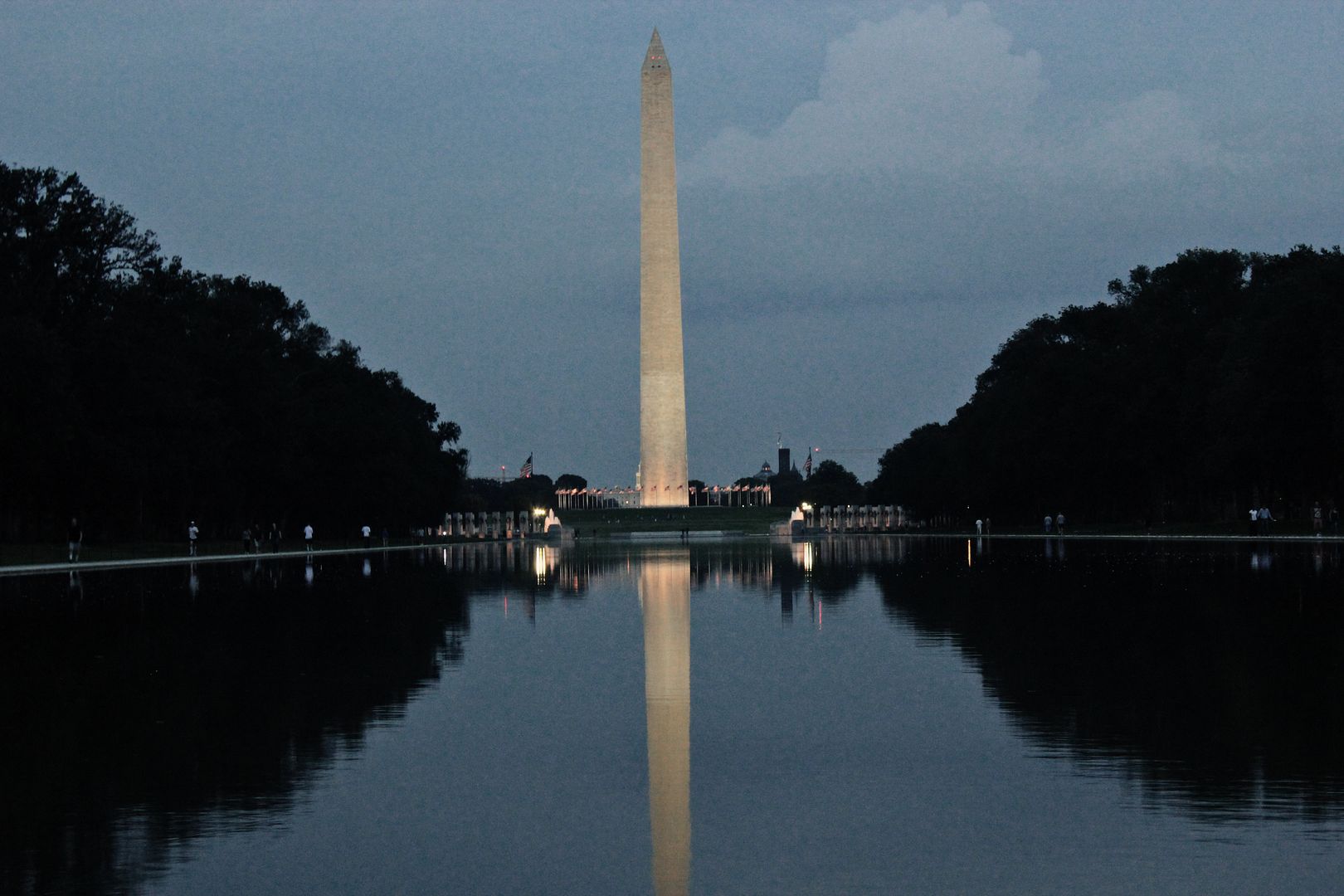 First stop when we arrived in DC was the Lincoln memorial. Again, this was another iconic place, fixated in my mind from its appearances on TV and in film, and remembered as the place where Martin Luther King Jr. made his "I have a Dream speech". We managed to catch the light right before the sun went down, and sitting on the steps of the Lincoln Memorial, looking out at the Washington Memorial and the rest of DC was just magical.
4. The Air and Space Museum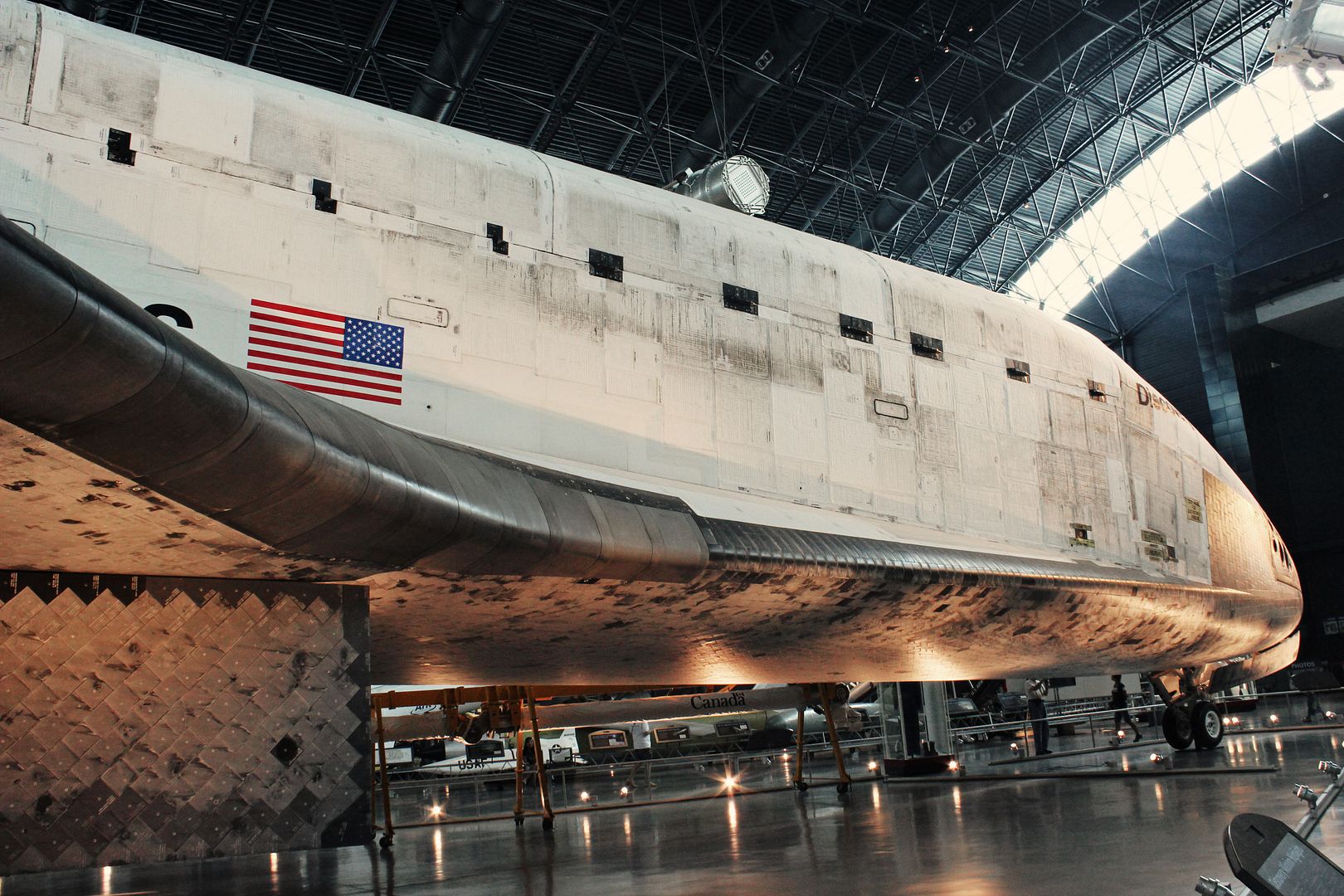 Initially, I wasn't all that excited about the air and space museum. I mean, I think space is cool and everything but planes? Not really my thing unless they're getting me from A to B. But the Air and Space museum ended up being one of my absolute favourite things that we did! We had a fantastic tour guide who was full of amazing stories, plus it was incredibly cool to see a real life space ship! This is a picture of the Discovery, which has only been at the museum for a few months.
5. The National Museum of American History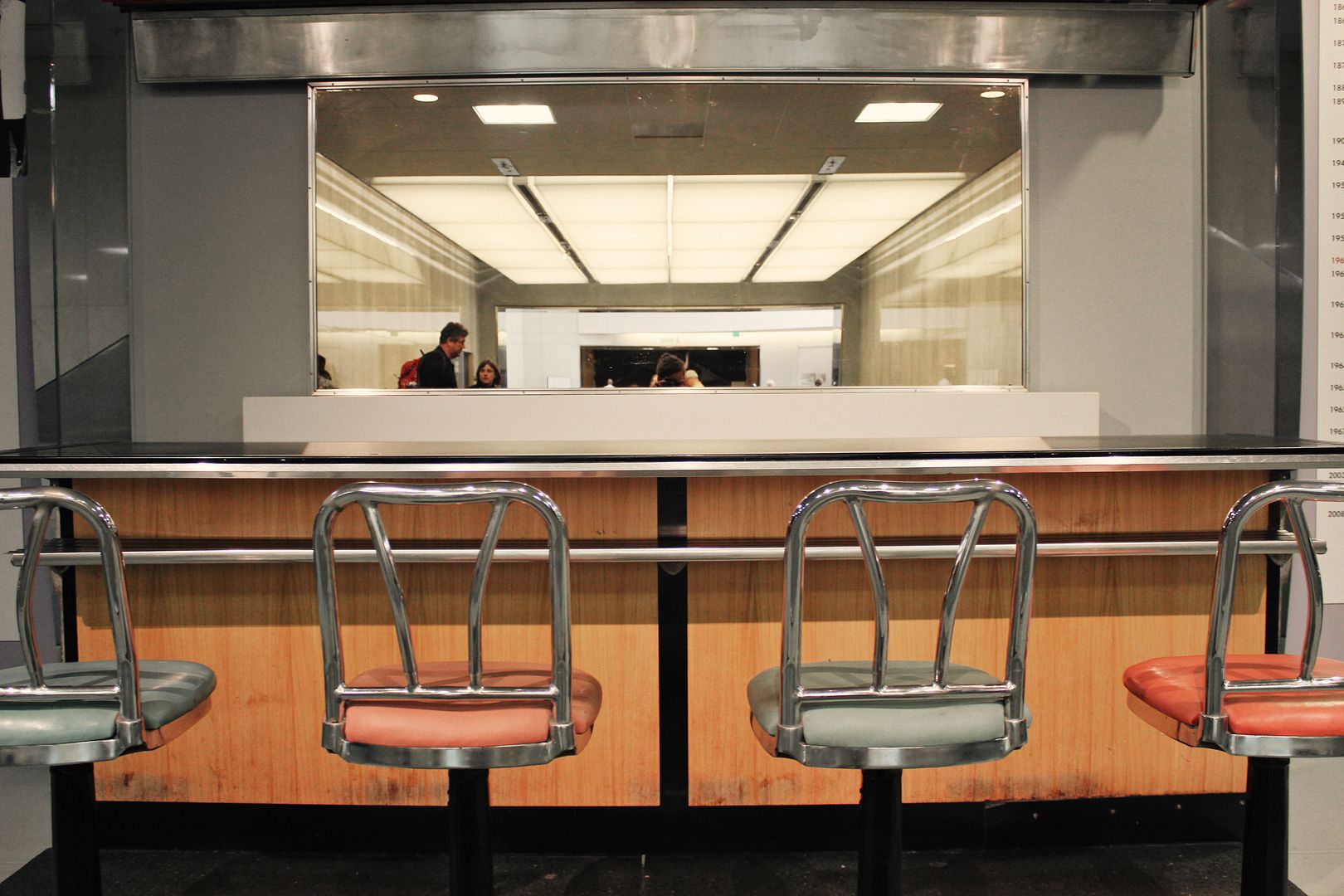 Oh my inner American Studies nerd was loving the exhibits in this museum! Admittedly, I didn't think the museum was executed especially well. I felt like you had to really search to find some of the best exhibits. Despite this, there were some amazingly iconic things to see; the Woolworths lunch counter where some of the first protests of the civil rights movement began, the hat Lincoln was wearing when he was assassinated, a video camera used at 9/11 and Michelle Obama's inauguration dress.
6. Arlington Cemetery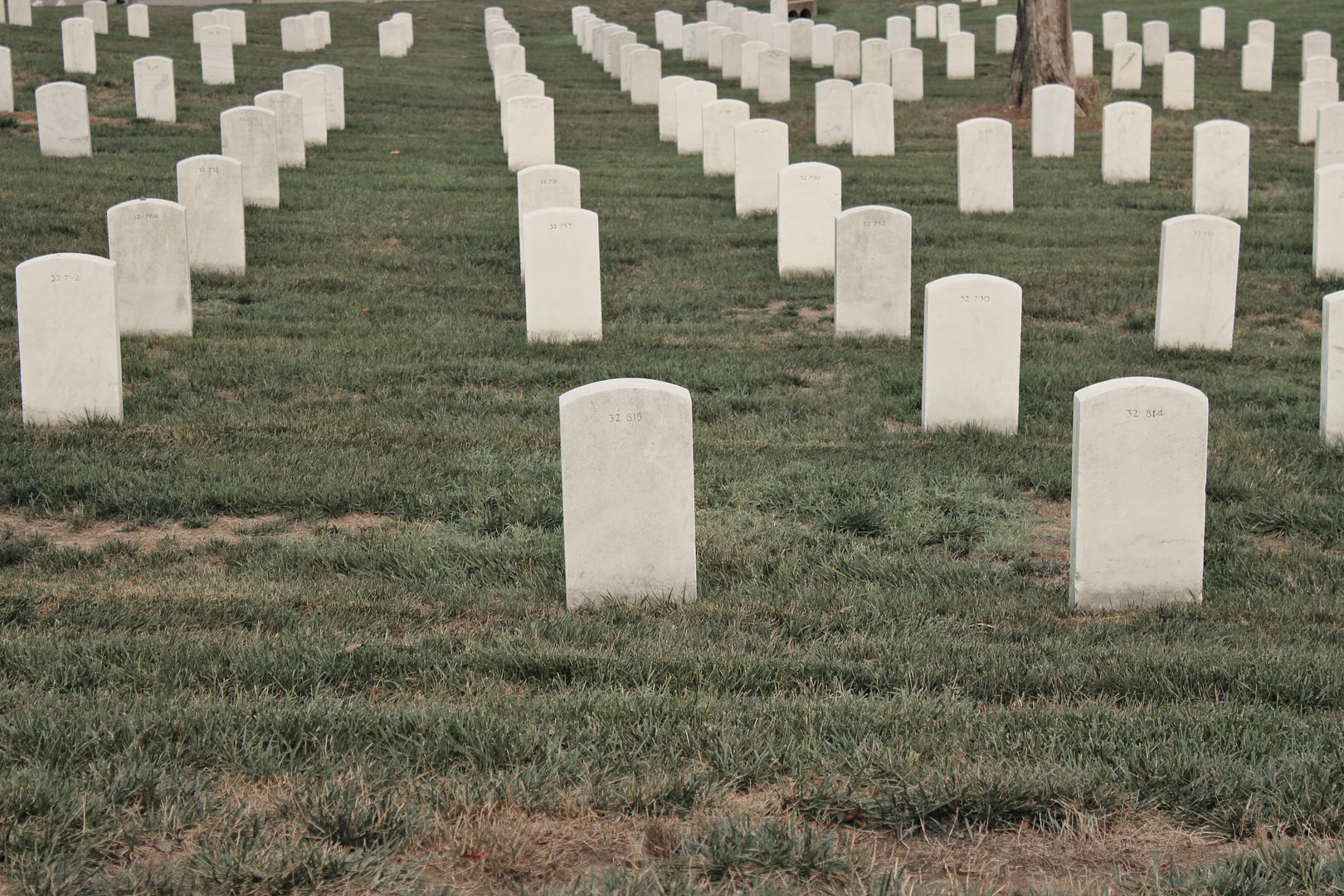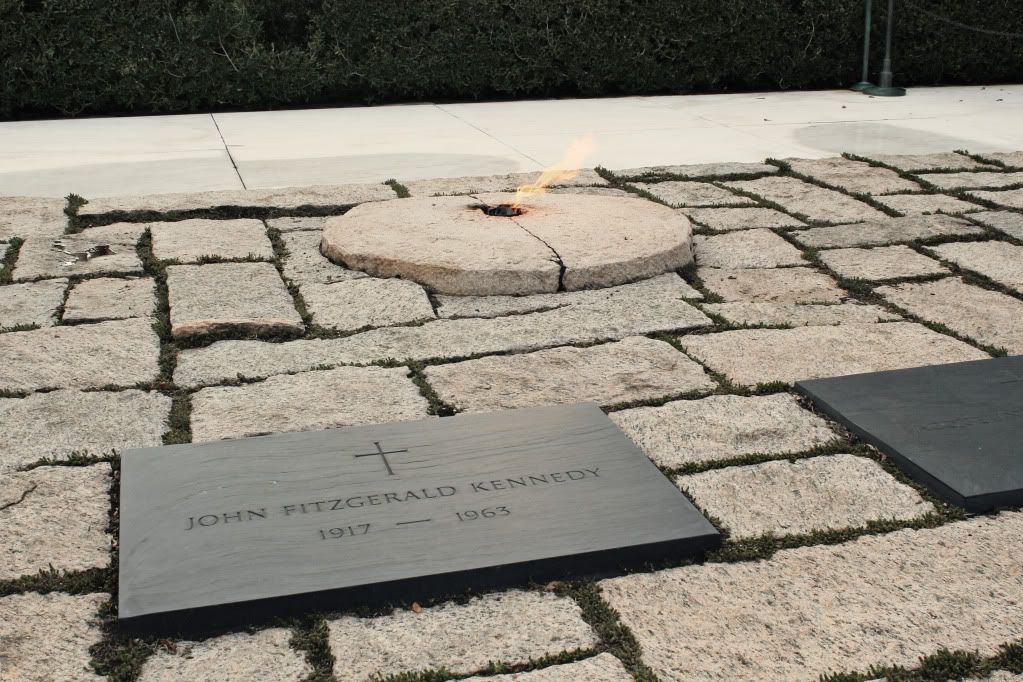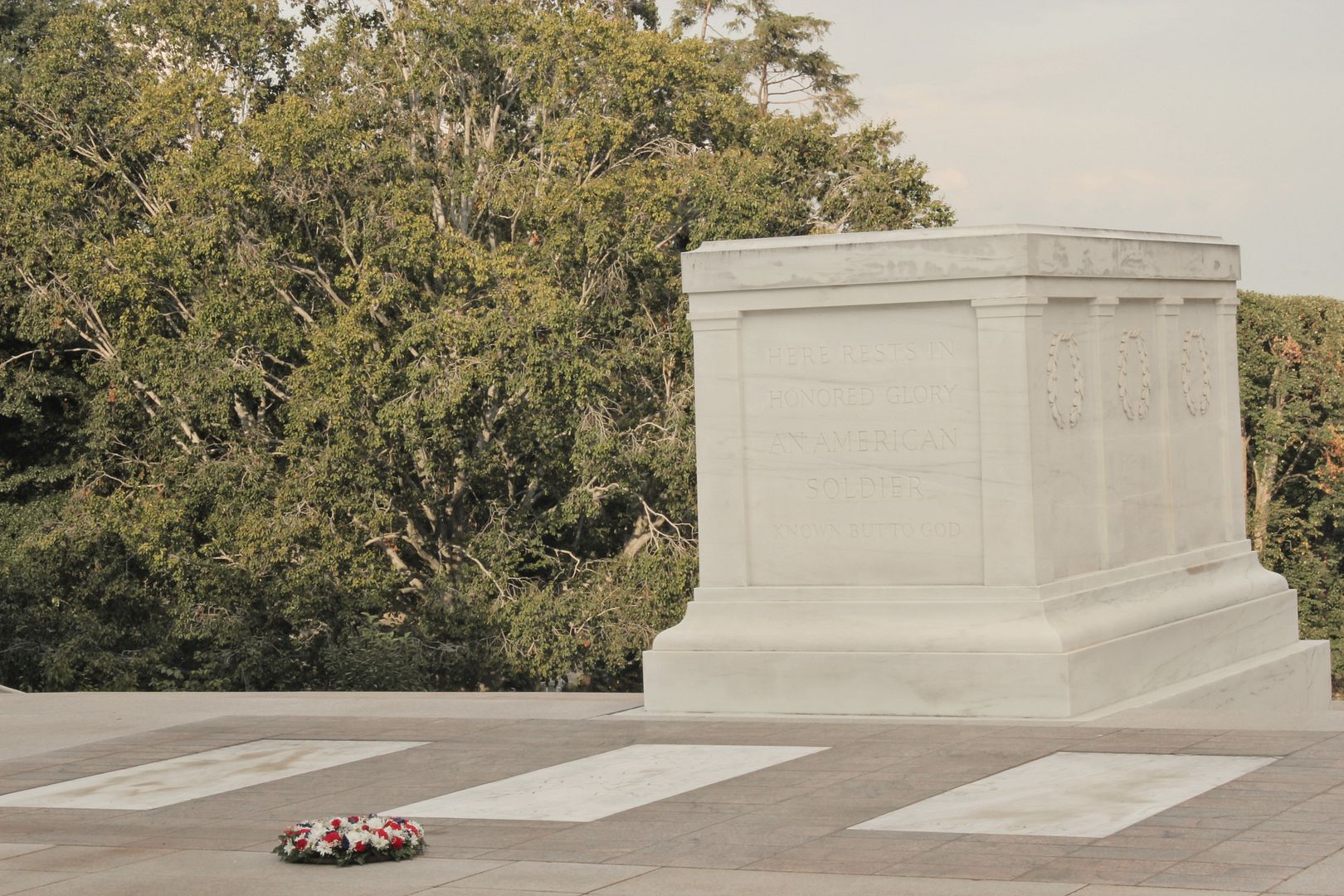 Arlington Cemetery, resting place of thousands upon thousands of American troops, is hauntingly beautiful with its rows and rows of neat white graves. We visited the grave of JFK and Jackie O, and also watched the changing of the guard at the Tomb of the Unknown Soldier.
7. The Capitol Building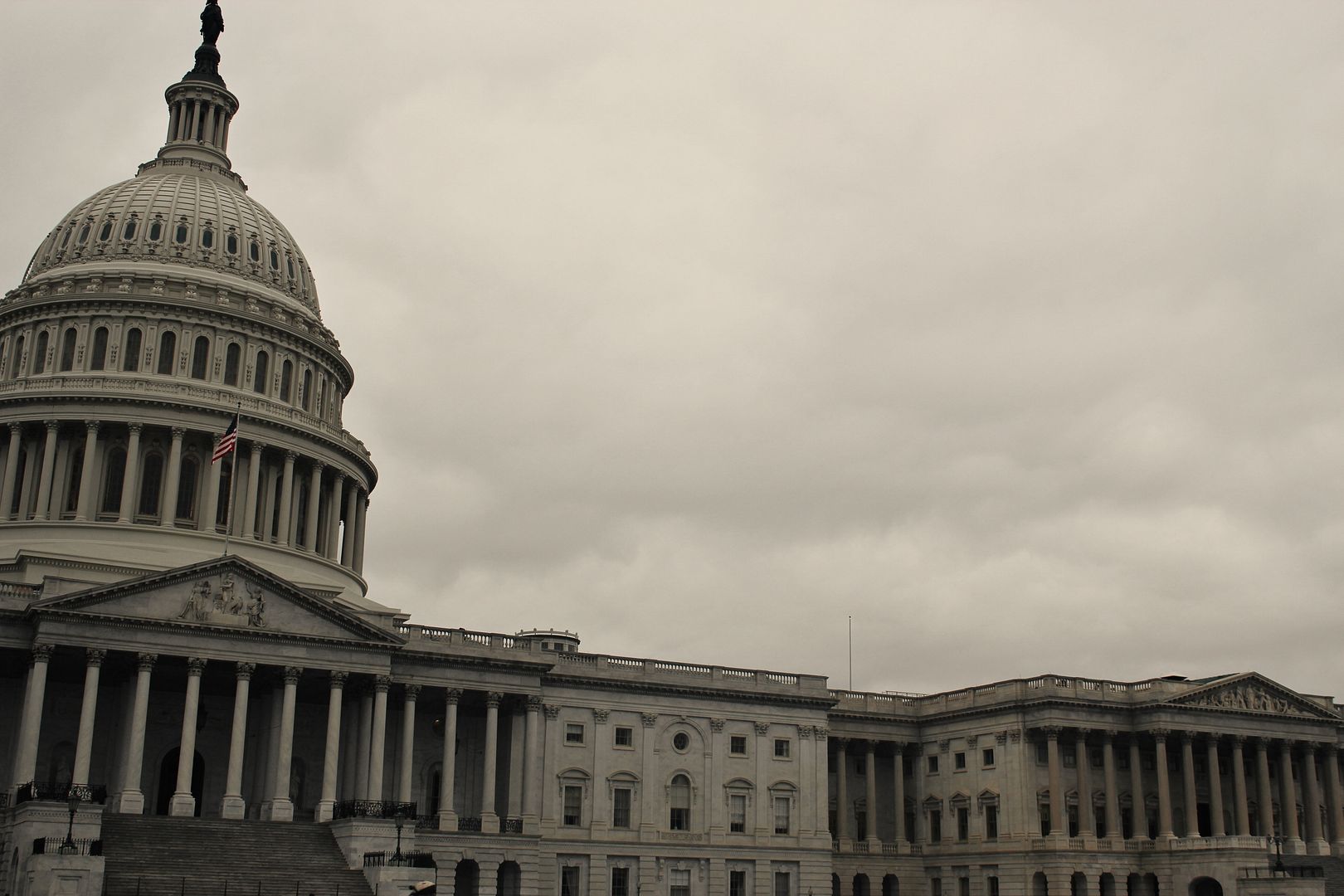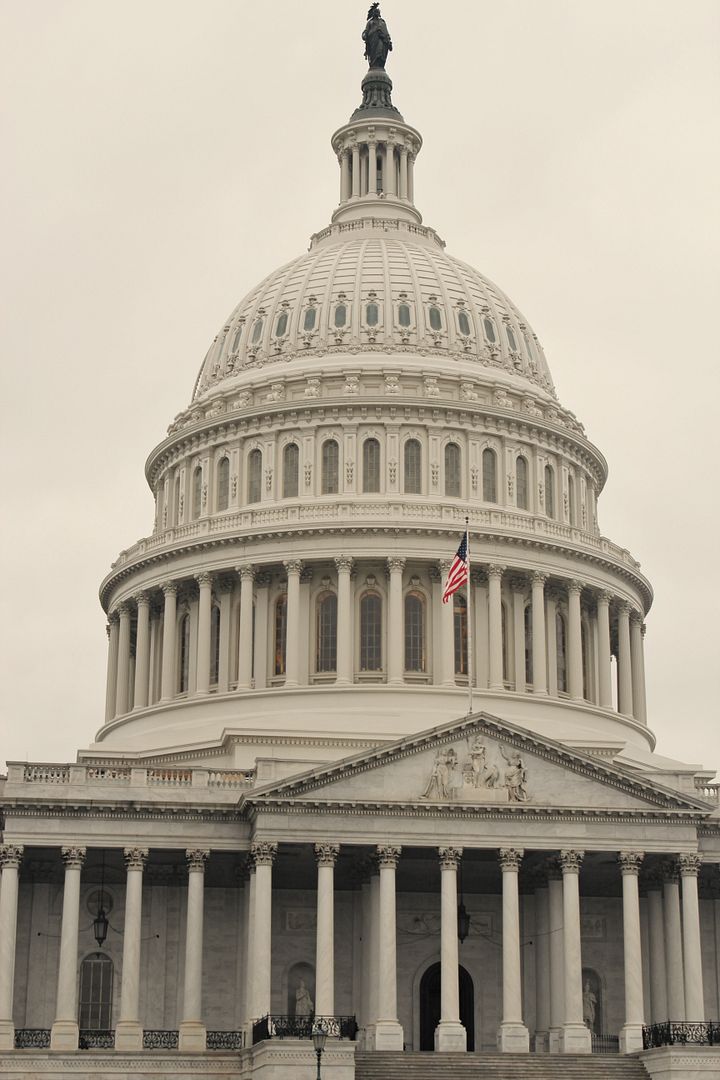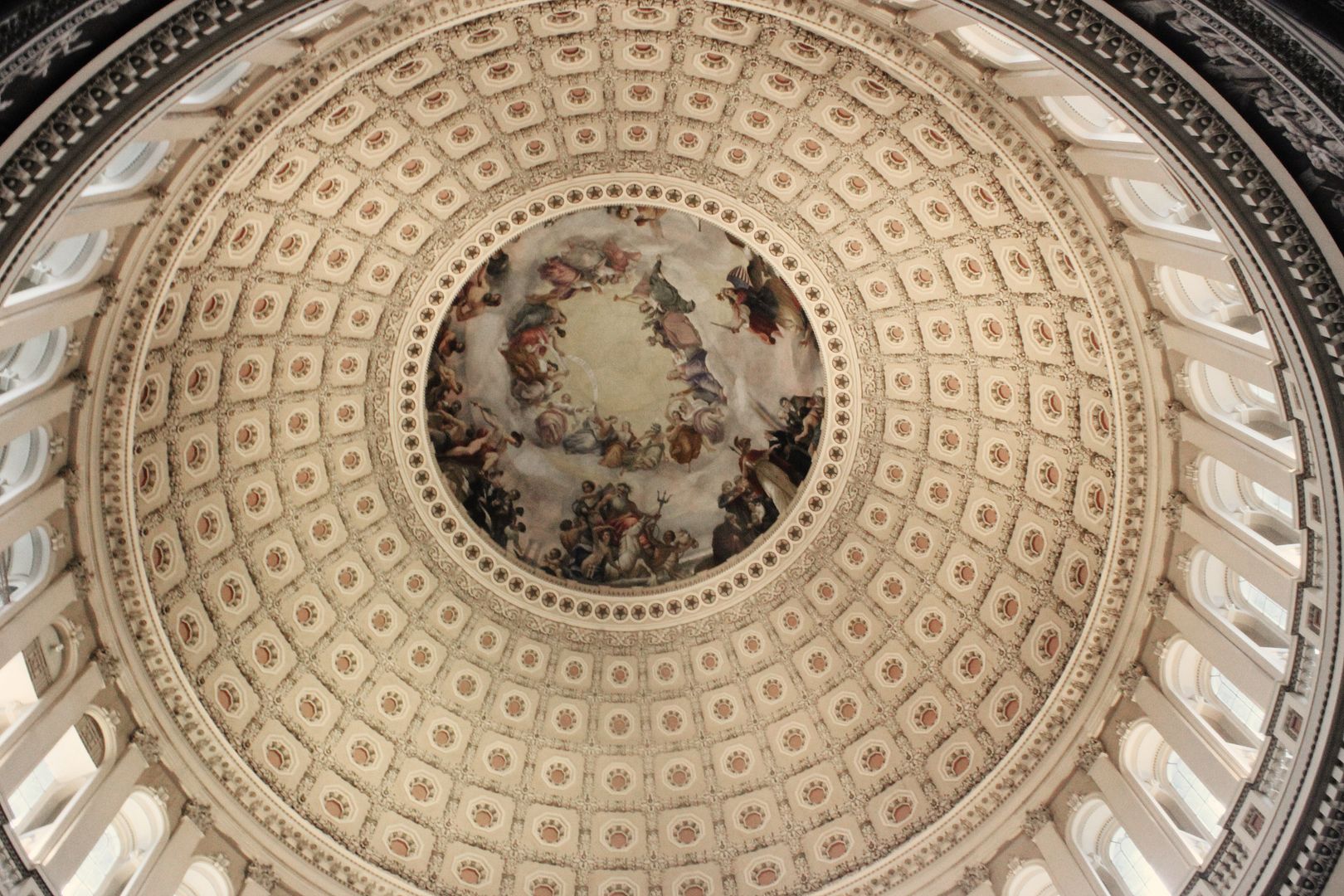 The architecture of this building is amazing, and it was very cool to be able to go inside and actually see it! We had another absolutely fantastic tour guide and he was very knowledgeable about the history of the building. This ceiling image was my absolute favourite.
8. The National Archives
Unfortunately, no pictures as you cannot take photographs inside, but my mind was blown to see the actual Declaration of Independence and the Constitution. They were obviously very faded but it was amazing to see these historic documents in real life.
9. Ford's Theatre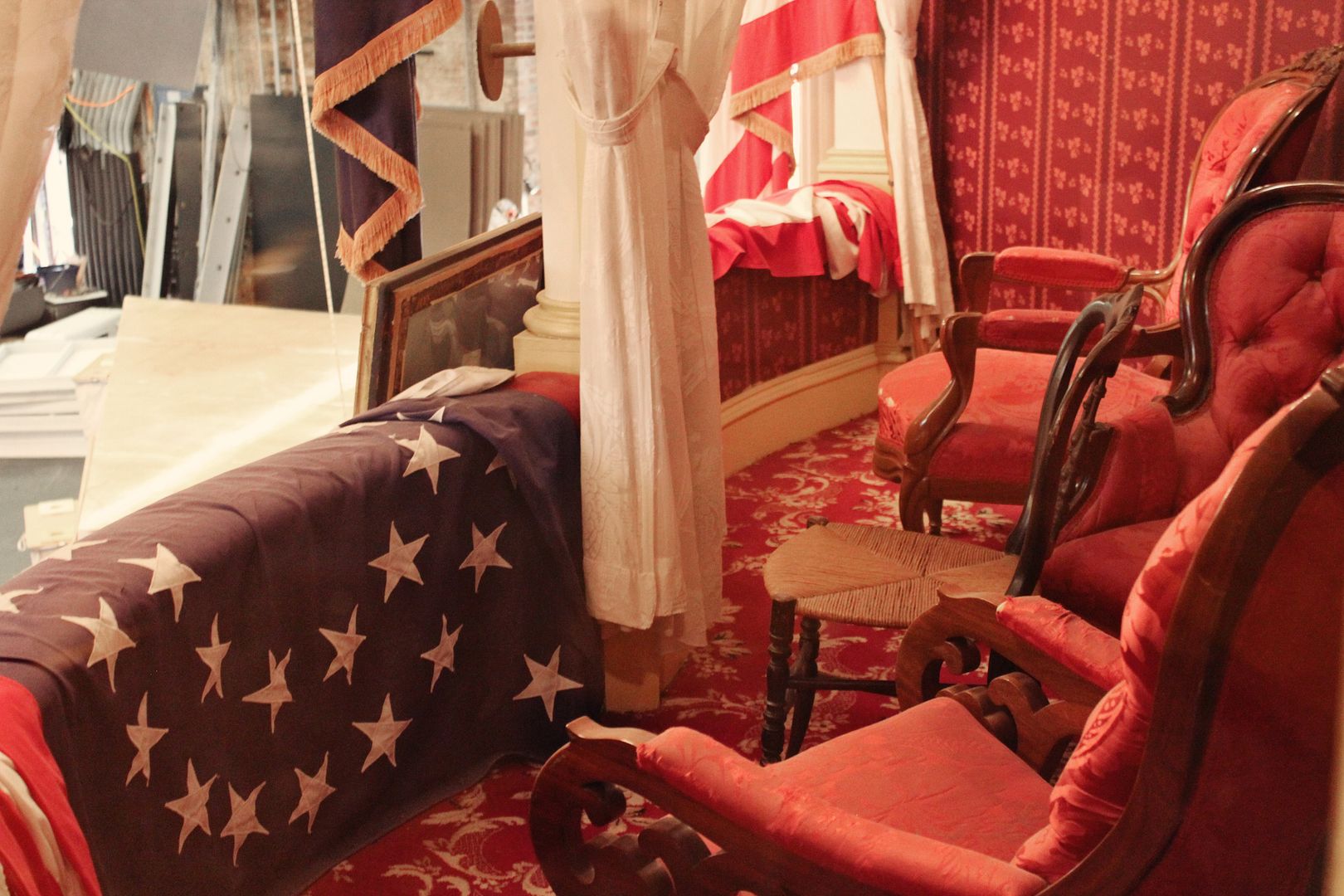 It was amazing, and a little creepy, to see not only the room where Lincoln was shot, but go across the street and enter the room where he died, which is perfectly preserved. I absolutely loved this little mini museum as it was so full of information about Lincoln and his assassination. This was definitely one of my favourite things that we saw.
10. The White House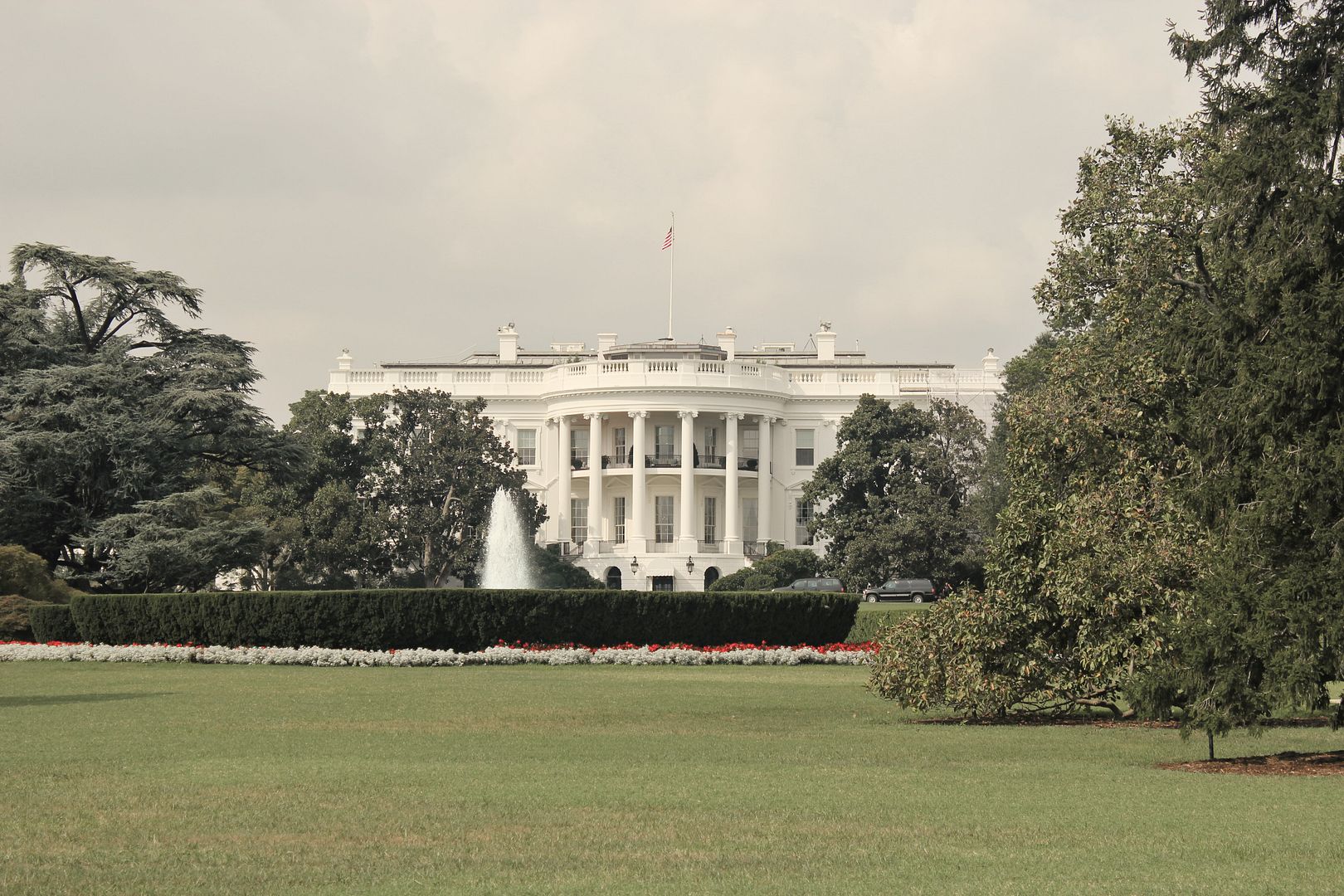 Finally, we had to go and see one of the most iconic buildings in America, The White House. Unfortunately, the Obamas were not home as they were at the Democratic convention in North Carolina, so I was a bit gutted we didn't get to see any presidential helicopters! The White House Museum was actually closed too, which was a bit disappointing, but it was definitely very cool to see the building in real life!
Overall, I absolutely loved my trip. DC is an absolutely amazing city and I was bowled over by all the history. It's actually the first stop of my road trip so I'm going back for two days tomorrow, so I'm hoping to go fill in the gaps on the places I missed. I also went to Niagara Falls yesterday so keep your eye out for photos from that! I start my road trip tomorrow so I'm moving out of my apartment today and I'm off to New York to meet my tour group in the morning! Wish me luck!