Charlotte Everyday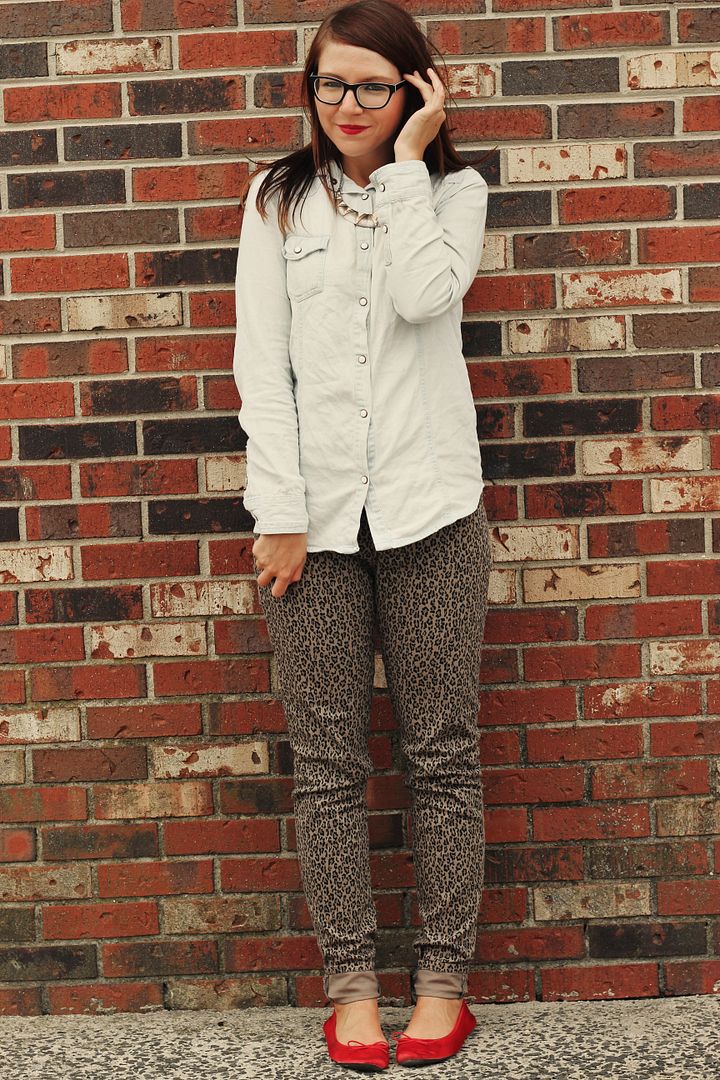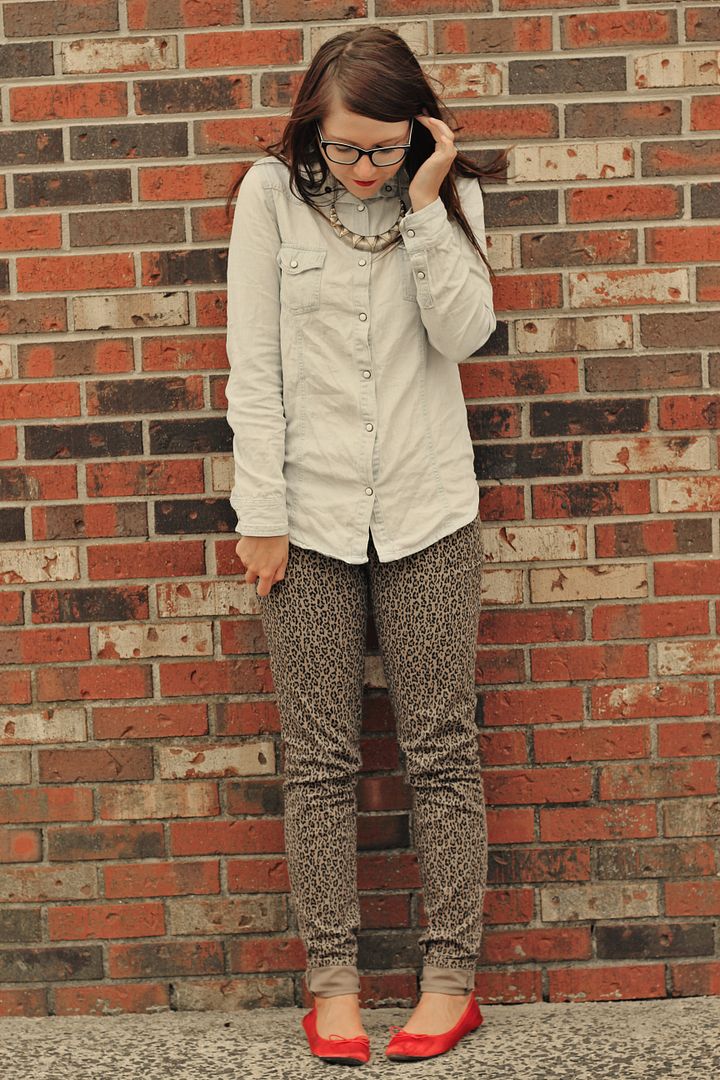 I have been really, really uninspired lately and really sick of all the clothes I brought with me. And I still have a month left! I feel like I was really inspired at the start of the summer and full of ideas for making the most of the tiny wardrobe I had, but now I'm kinda getting bored. Thankfully, there are bloggers and pinterest. This outfit is 100% stolen from
Kendi
. I even copied her red shoes and red lipstick. Luckily it was cooler today so I could get away with wearing this. I'm getting tired of living in shorts. I also took advantage of the cooler weather by wearing my hair down and putting my glasses on. I feel like my hair gets everywhere at the moment and all I want to do is put it up, and it's nice to be able to wear my glasses without burning my retinas.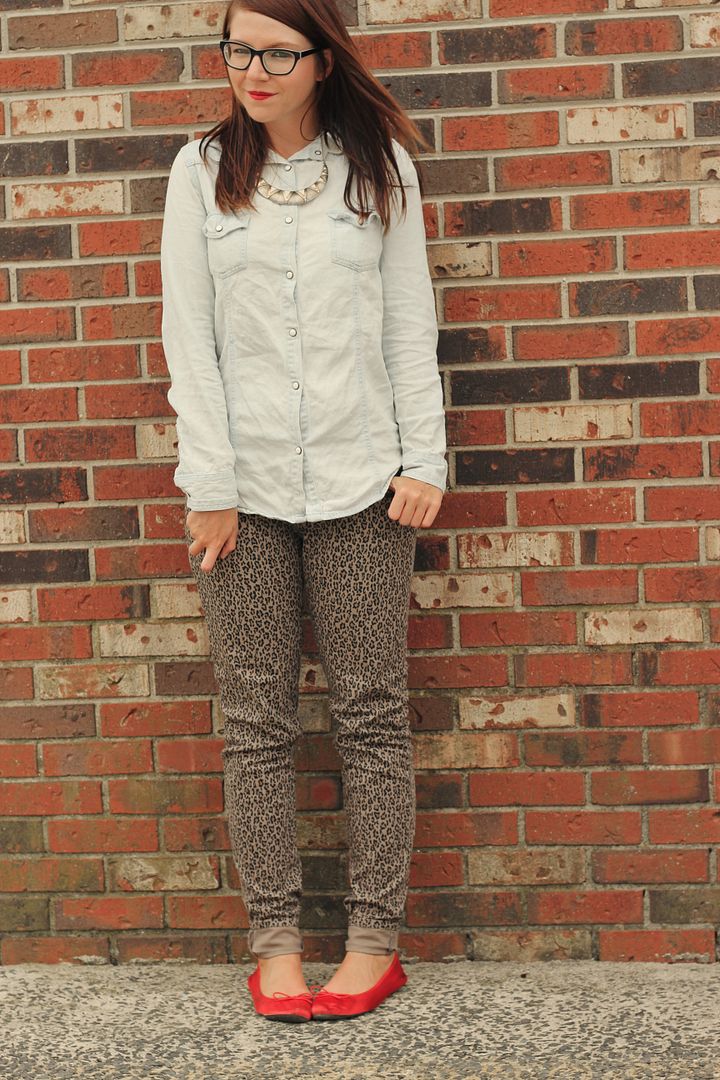 leopard jeans
- c/o Bebop
chambray shirt
- Primark
red flats
- H&M
necklace
- Forever 21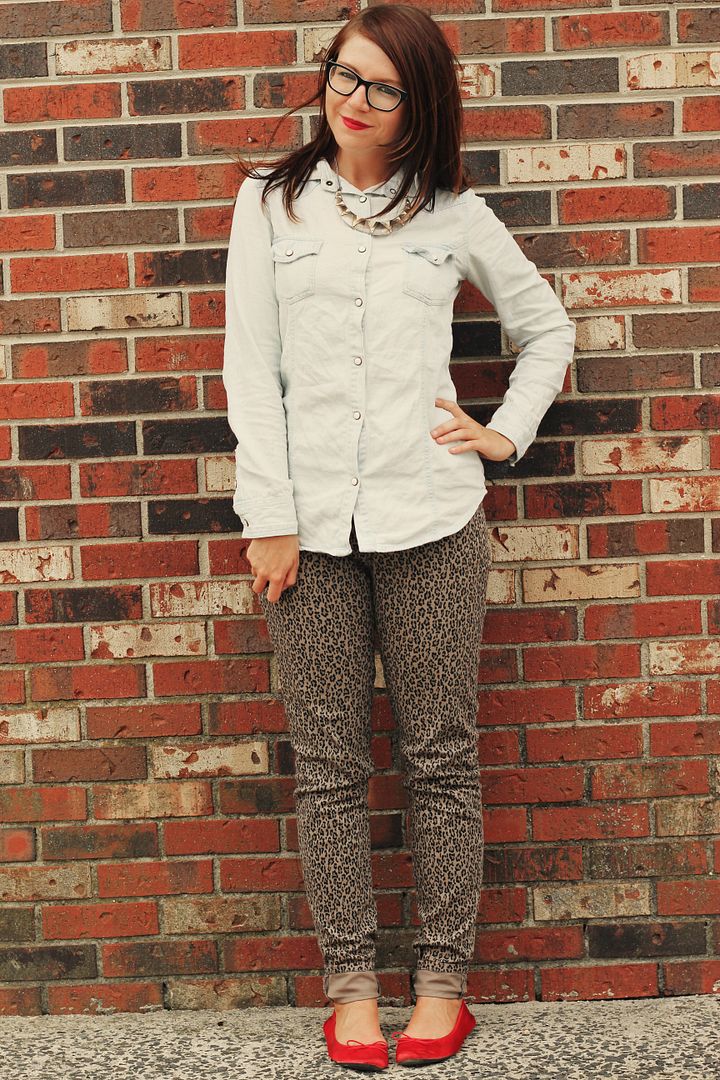 I'm starting to get seriously sad about leaving New Jersey. This summer has undoubtedly had its ups and downs, and definitely has not always been sunshine and butterflies, but it has always had a lot of amazing good points and I've met some amazing people. I can't believe it's almost over. I've said goodbye to a lot of people over the last few days, but I know at some point I will be back here, even if it won't be for a while. I suck at goodbyes, so I prefer to think of it as a see you later! I am excited to go travelling though. The next few weeks are going to be intense; I'm off to Philly and DC tomorrow until Thursday, then after working my last two shifts at the park next weekend I'm off to Niagara Falls for two days, and then I start my roadtrip next Wednesday. How is it next Wednesday already?! It's going to be crazy and intense and I'm going to be exhausted, but it's going to be wonderful and life-changing and full of amazing experiences. And then I get to go home which I am so excited for! I can't wait to see my friends and family! Leaving NJ and these wonderful people behind is going to be sad though. I already ordered my NJ necklace and I bought a NJ shirt today! Oh speaking of New Jersey, I went for frozen yoghurt last night Jwow from Jersey Shore came in while we were eating! I've never watched it so she could have walked past me in the street and I would have never known (she actually probably has), but my friends got all excited and told me who she was. You kinda get used to it when you live on the Jersey Shore (the whole cast walked past me on the boardwalk once) but it still gets me bragging rights when I tell people back home!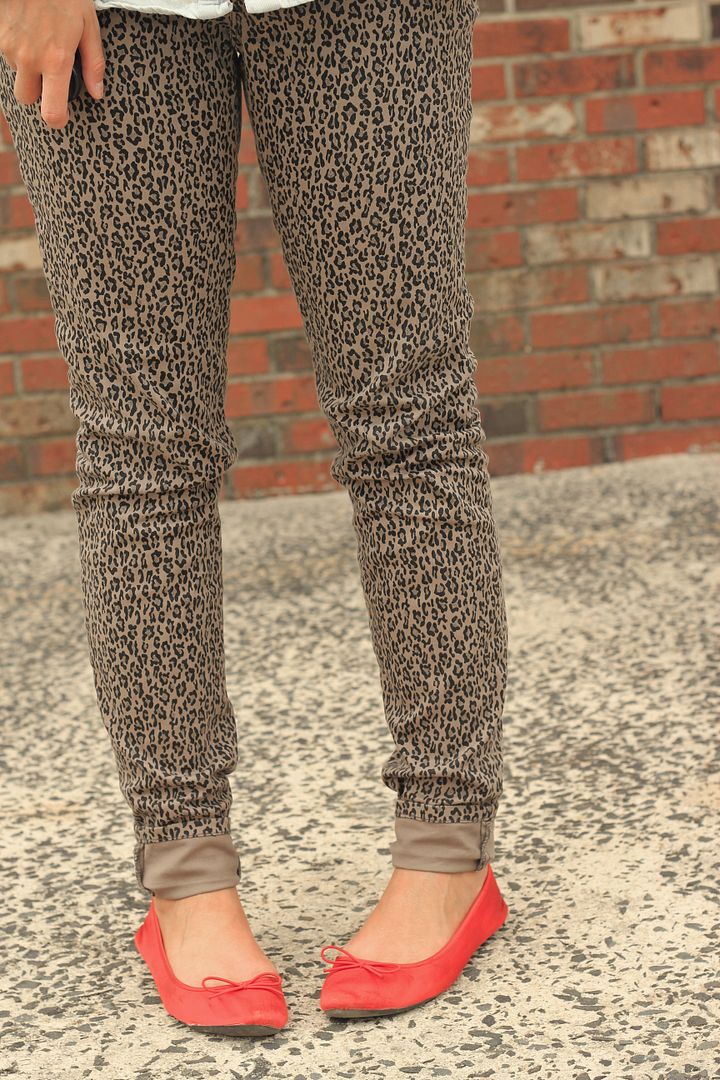 I'm off to Philly and DC for the next few days so I'll be back later in the week!
Charlotte x