Like a rolling stone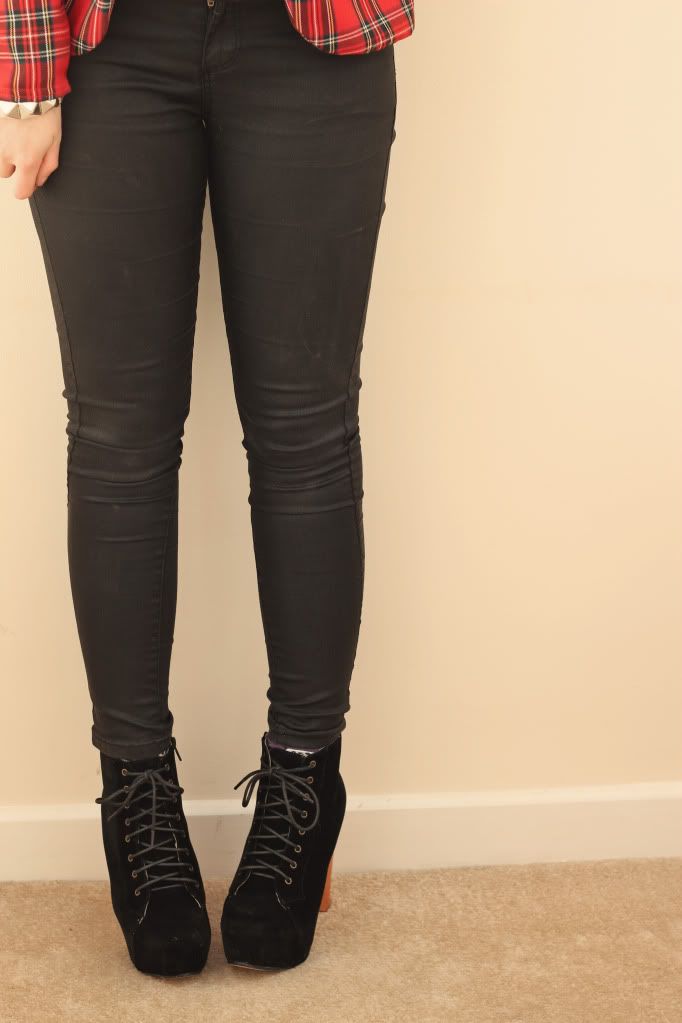 Yes I am wearing purple panda socks. Definitely forgot to change into black ones!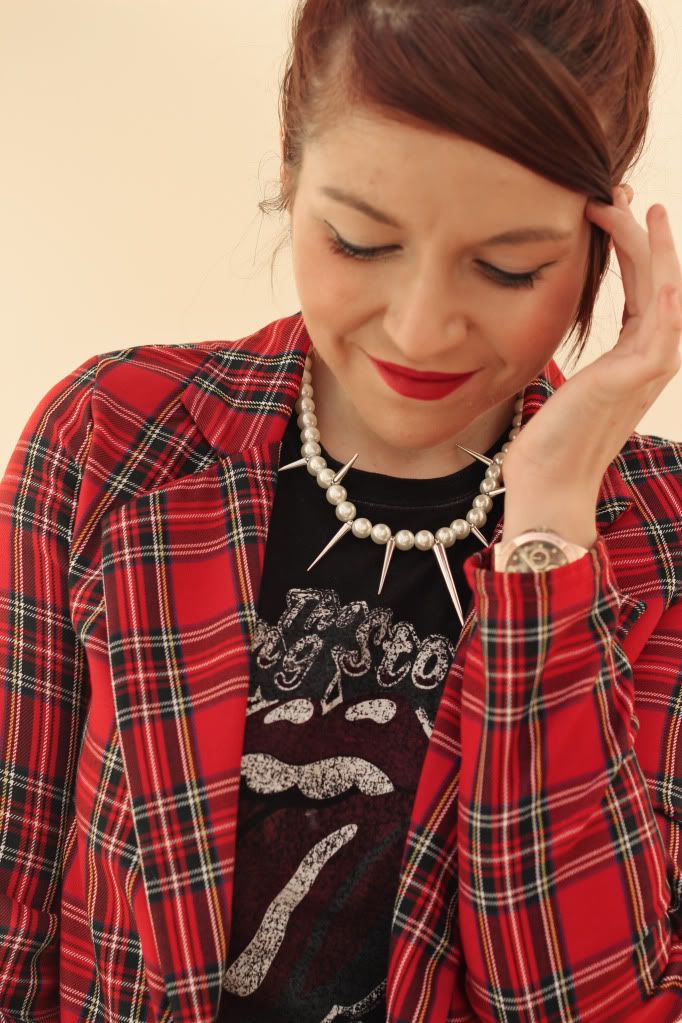 I'm being really, really naughty posting these today. I have a grand total of three other outfits photographed, edited and ready to go up, dating back from about 3 weeks ago. And a makeup post. And two other posts. But I thought just once, for a change, I would blog something I'm actually wearing as I type. Plus, I love this outfit and couldn't wait to share.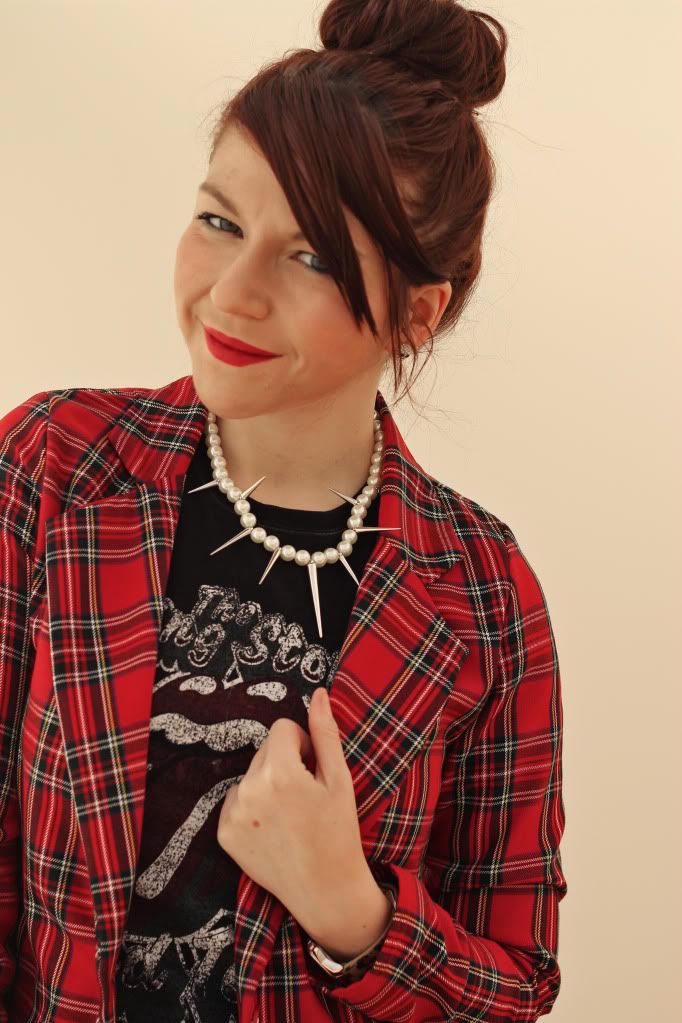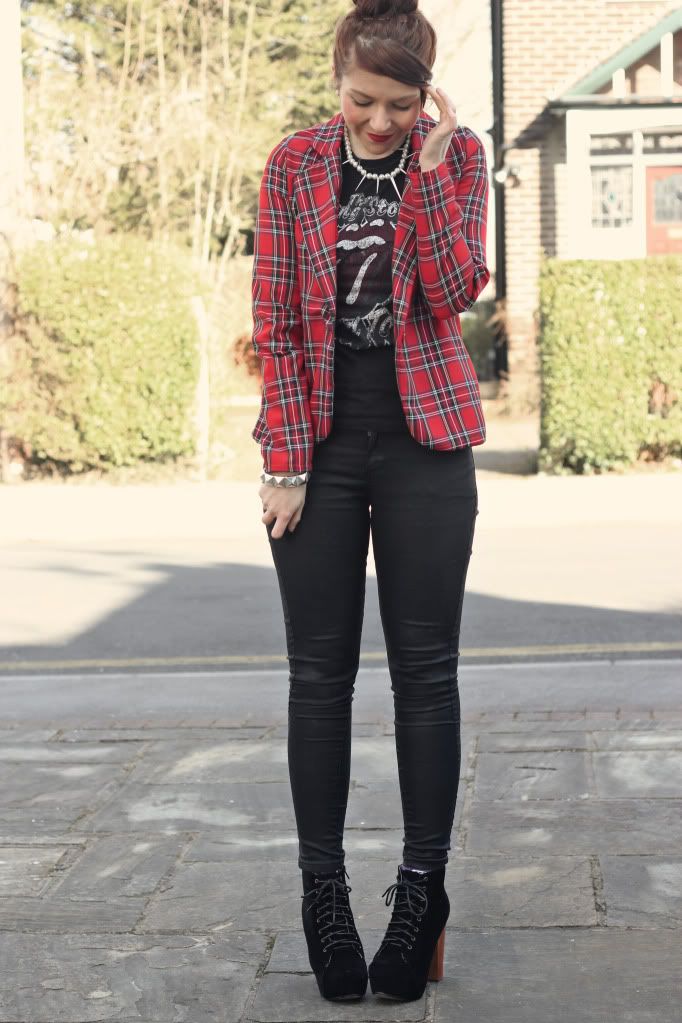 First of all, let's talk about the shoes. THE SHOES. Hang on, back up. Let's just take another look at those babies...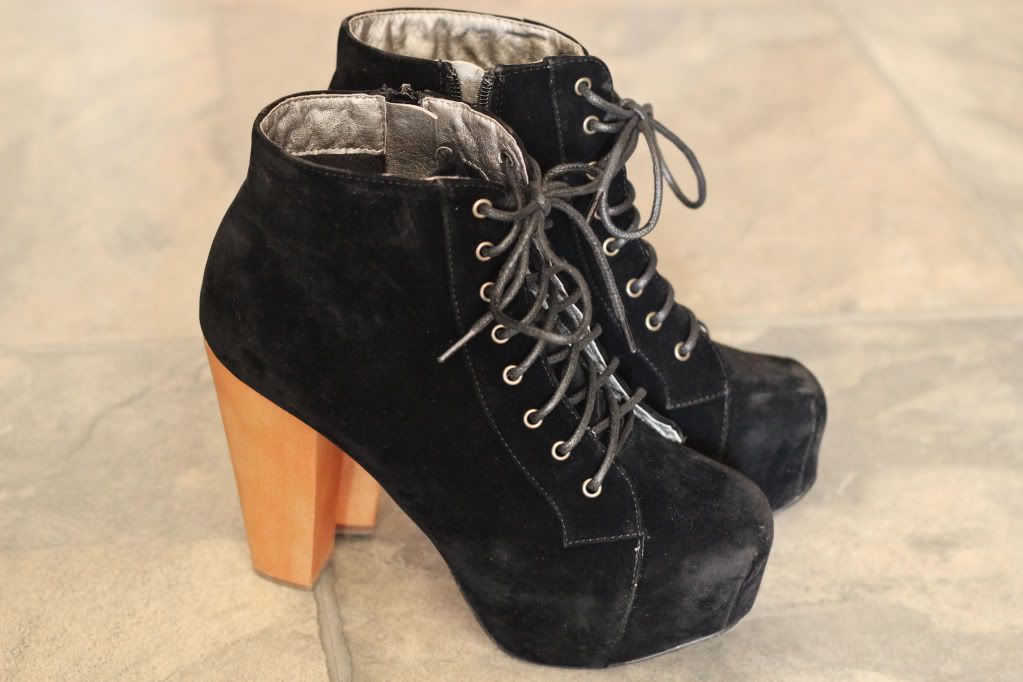 It all started on my lunch break on Thursday. I was reading blogs and fell in love with this coat on Carrie's blog. I emailed the link to my Mum and she said she thought the fit on the ASOS model looked baggy, so I started a one-woman hunt for the perfect little red coat. Anyway, I found this one from Boohoo and also loved the shoes the model was wearing. Big, fat chunky lace up boots. So before I knew it the coat, boots and a necklace were on there way to me, thanks to the magic of Next Day Delivery. When I came home from work yesterday my package had arrived, but unfortunately I didn't love the coat or the necklace. The boots however! I was about 15 minutes away from being picked up for dinner by my boyfriend so I put them on right away and decided that no matter what, these boots would be part of my outfit. And they are amazing. They are super duper high (5 inches I believe), but believe me, you don't feel that. In fact the only way I knew I'd grown to 5'9 was when the world had a much better view and I didn't have to stand on my tiptoes to kiss Oli! Last night I just paired them with a floral dress, tights and a leather jacket (I need more dresses to throw on after work for dinner dates!) but this outfit came to me last night. It's proper 80s punk throw back but I love that about it. When I came up with it I also thought, "this is such a typical front-page-of-Lookbook-outfit." Except I don't have the token bandy legs that don't meet at the top that seem to be a prerequisite to Lookbook success. And my boots are Boohoo, not Jeffry Campbell.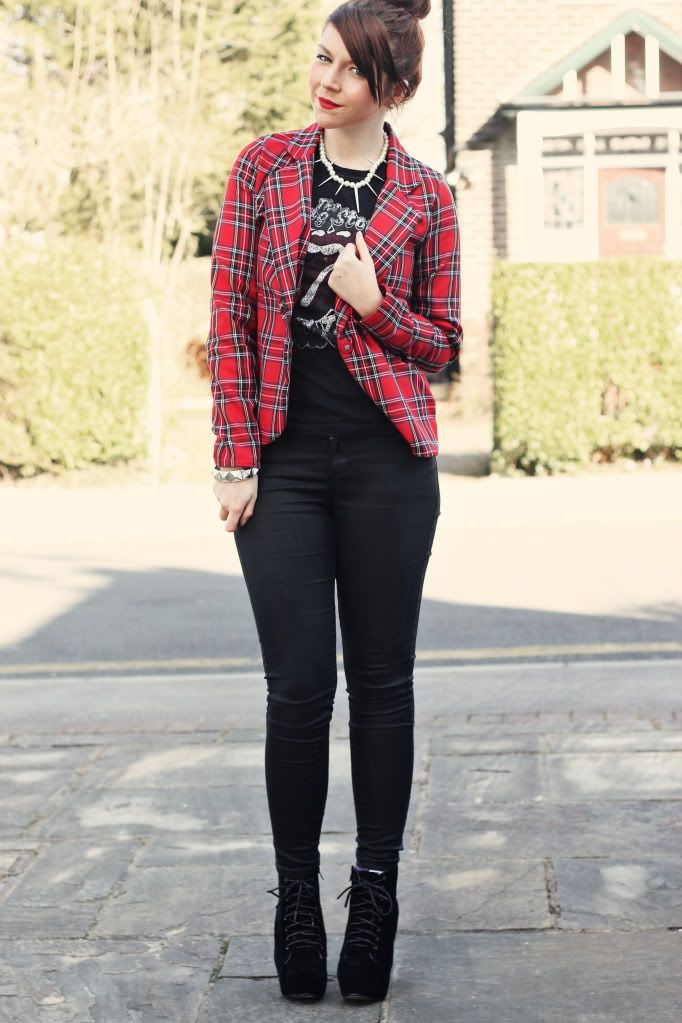 rolling stones tshirt
- Walmart (circa 2007!)
lipstick
- Revlon Matte Really Red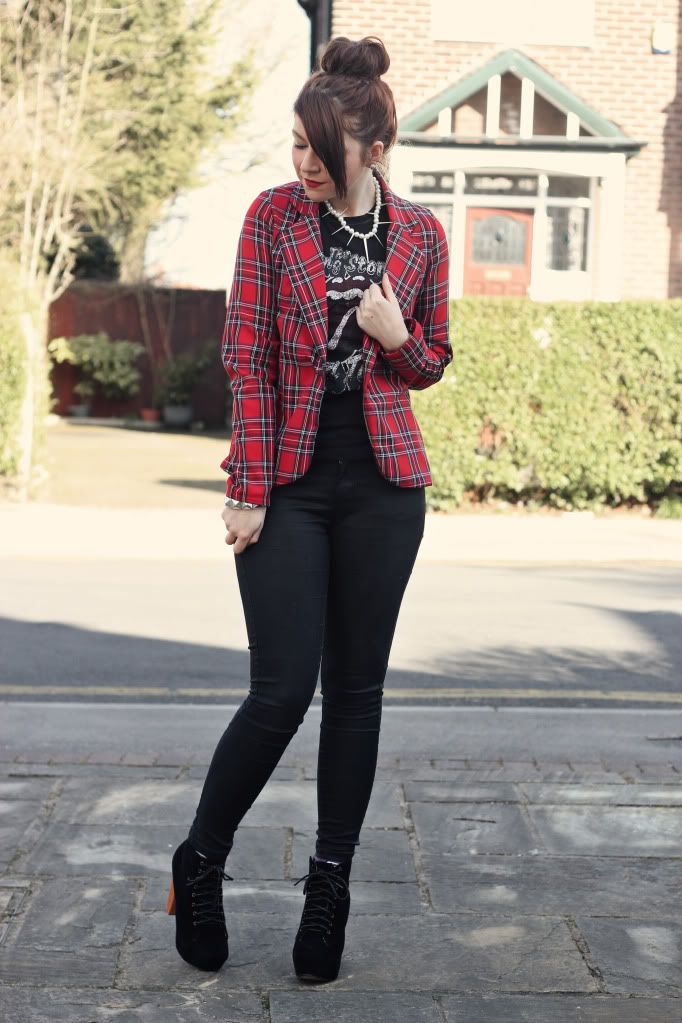 I apologise for the massive differences in location and lighting in these photos. I thought this outfit was too edgy for standard garden photos but I wanted to take advantage of being able to take photos outfit, not just against the wall which is all I have time for in the morning. The problem is I don't really have anywhere to go at home that's private. Long time readers might remember my spot outfit my apartment in Duluth, my brick wall opposite my flat in Birmingham and my wall in New Jersey. Back home, I don't have anywhere private within walking distance, so I started taking photos outfit my house. However, within ten minutes, four of my neighbours came outside and I got all self conscious and stopped. So I took all my detail shots inside. The lighting is also all messed up too because I was trying to do it quickly so I didn't adjust my camera setting properly. That was even more frustrating because some of the stuff I needed to do with these I actually learned this week at my photography class and I wanted to use it! I could have waited until later on, but I like to take my outfits photos as soon as I am dressed (which comes with a whole host of problems at weekends when I don't finish getting ready til about 11 and the lighting is the worst!), mainly because by the time I get back from doing things I've usually gotten bored and licked all my lipstick of and wrecked my hair!
What're you up to this weekend? I've got a quiet one planned after last weekend. I hit my targets at work again yesterday so I had a great day, and then Oli and I went for dinner and came home and watched Breaking Bad. Today I've just been getting bits of stuff done and I think it will be a film and an early night tonight. Sometimes after a busy week at work I just need a quiet one!