Pink Lips and Studded Boots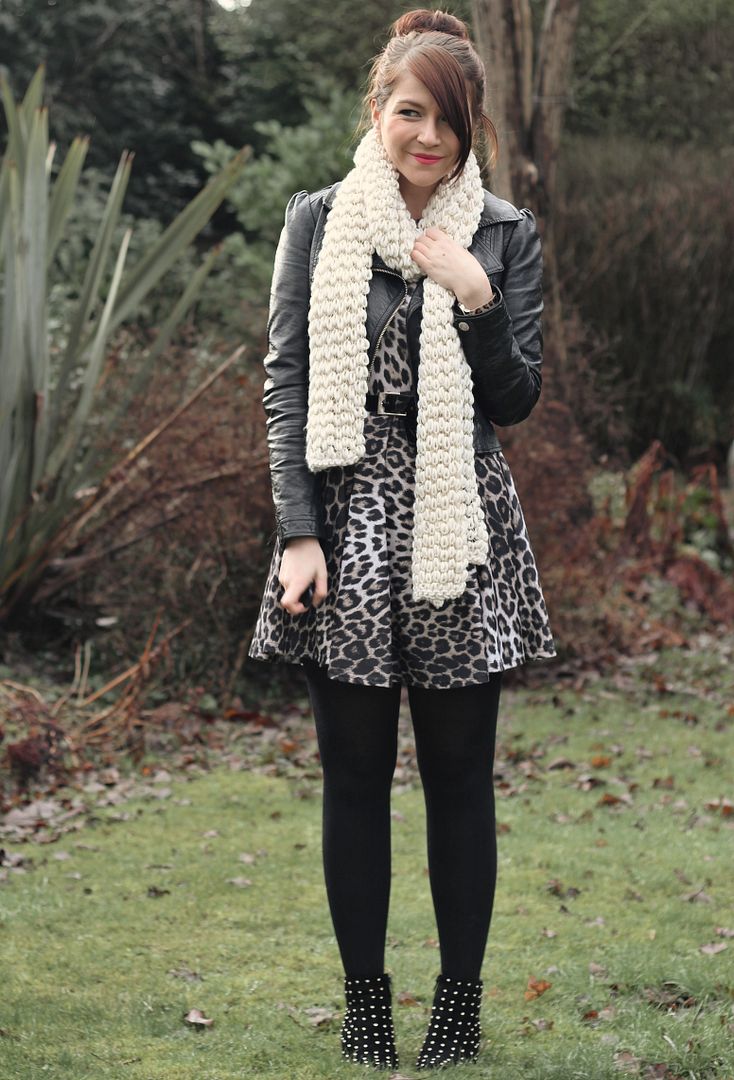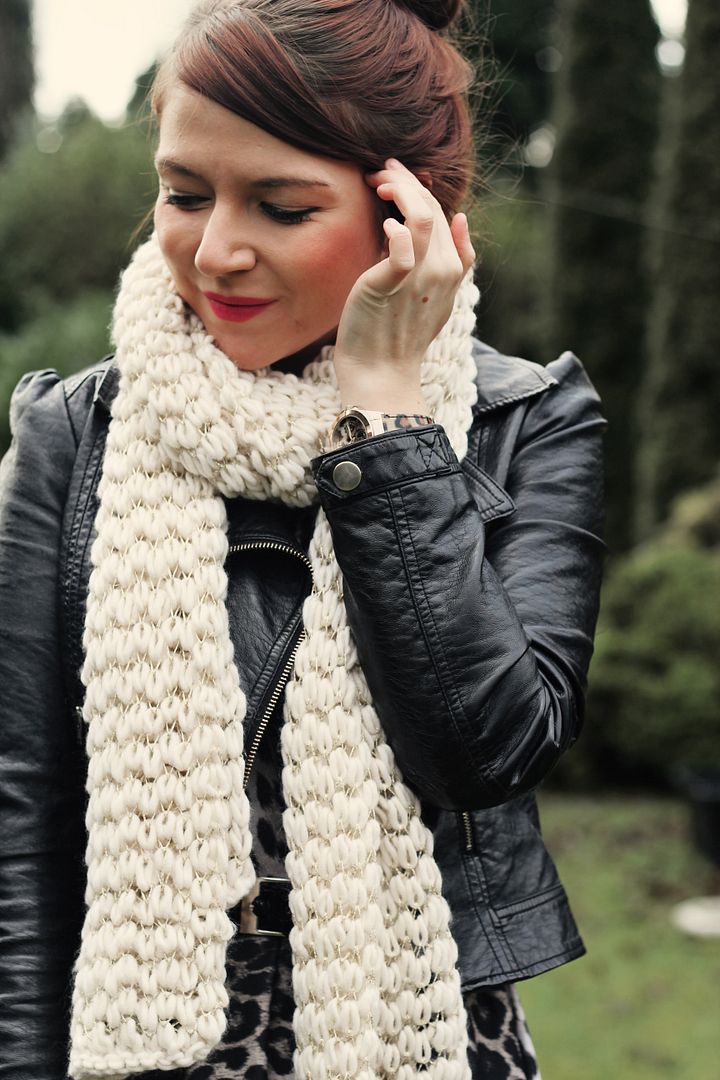 Wheee it's Friday! It's been a busy week this week but I'm happy to be getting back into my work routine. I'm back to Jillian Michaels (I just started Ripped in 30!) and early nights, which makes me happy. I also squeezed in a yummy dinner with Steph on Wednesday and started my photography course on Monday! I can't start the intermediate class until April so I'm taking the beginner class at the moment. I'm completely self taught (except or the Idiot's Guide to the Canon D550) so I'm sure there will be things I will learn from the beginner class, but at the moment it's just going over the basics which I already know. The pictures I've seen from people who took the class last year are really good though so I'm excited to see what I'm going to learn. Other exciting news of the week is that I've booked a trip to Amsterdam for my birthday! My friend Ellen is a teacher so she can only have time off during the school holidays so we're going away for Easter weekend (my birthday is Easter Saturday this year) . We're staying at the City Hub which looks awesome and only £20 a night! Neither of us have even been to Amsterdam before so recommendations are appreciated (we're definitely going to the Anne Frank house!).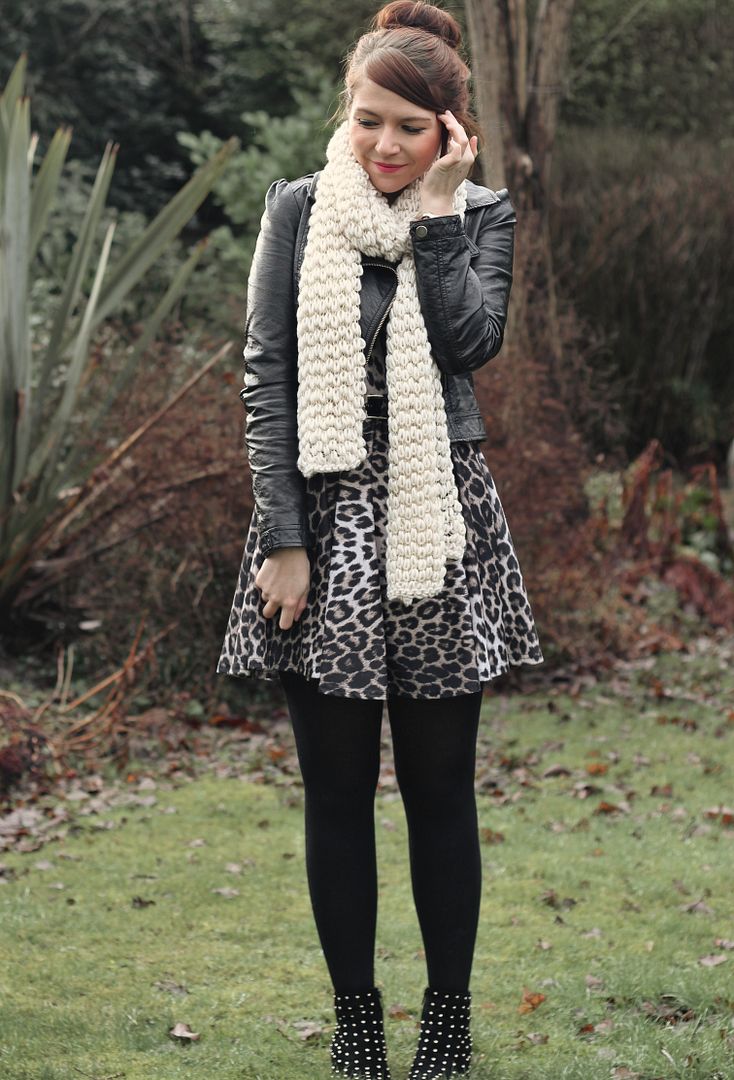 leopard dress
-c/o Own the Runway
leather jacket
- H&M
scarf
- ASOS
boots
- Boohoo
These photos are from New Year's Day, which gives you an idea of how behind I am with blogging. I have a list of half a dozen blog posts in my phone that I just haven't had time to get up! At the moment I am all kinds of obsessed with these boots! My friend Kayleigh was wearing a pair just like them when I last saw her and I fell in love with them. I love them with a printed dress, leather jacket and black tights. I'm also following on with my resolution of wearing more lipstick! I love this colour (it's Impassioned by MAC) and I actually got my hair right for these pictures, which makes a change. These photos has made me realise I do need to book a cut and colour though! One thing I love about having brown hair is that it doesn't need redoing as often as my blonde hair did, but I have been a bit lazy and not had my colour done since I came home from America (at the beginning of October!).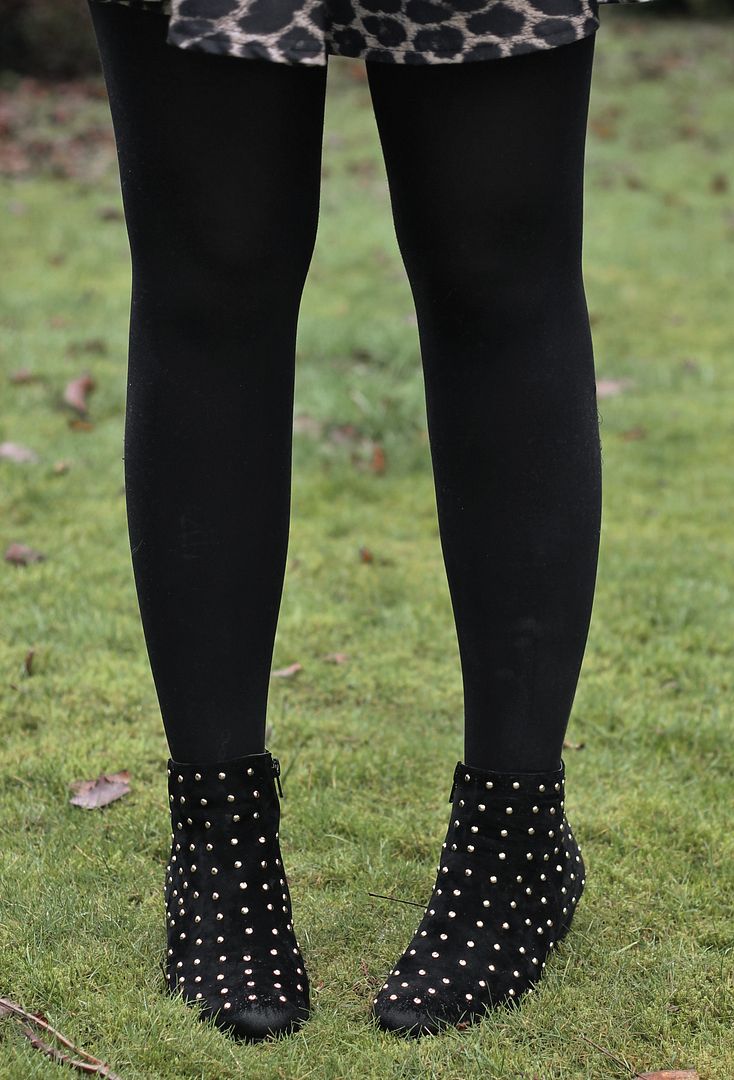 Well Jillian is calling! Have a lovely evening!
Charlotte x