Black and Maroon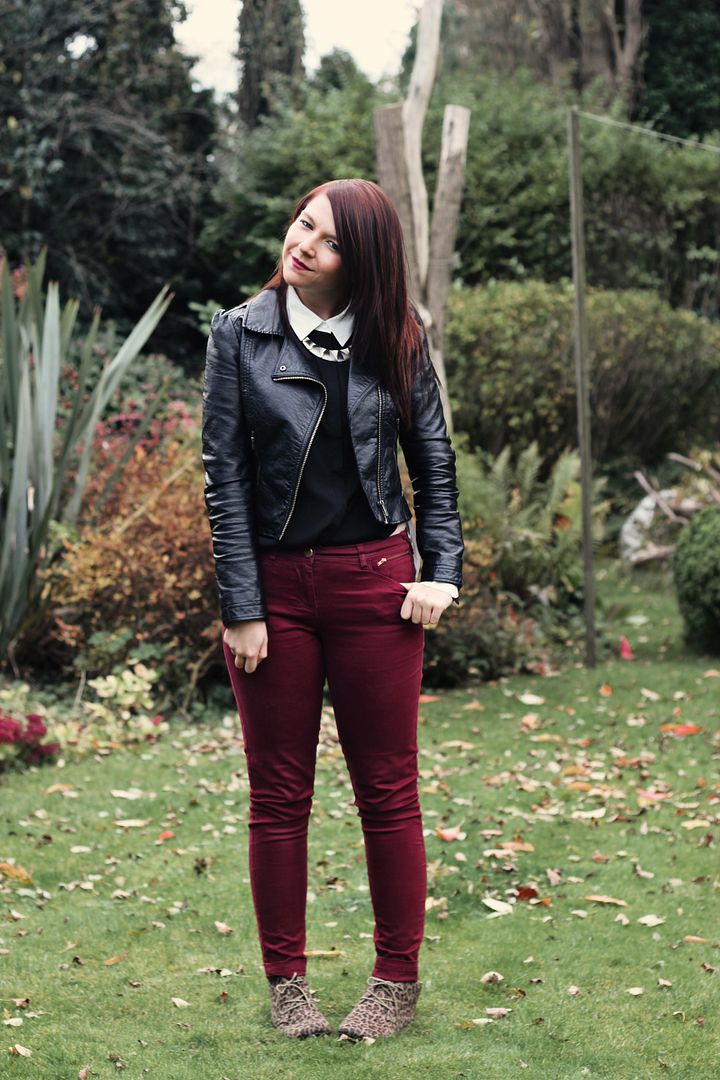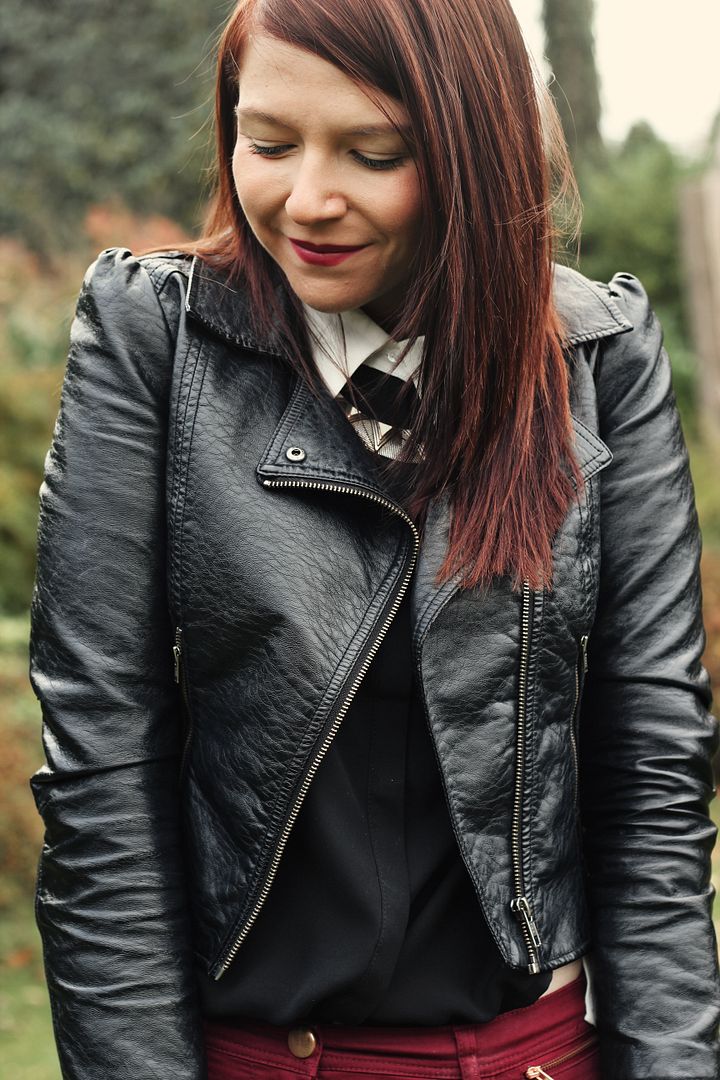 I apologise for the unexpected blog hiatus. I've had a bit of a crazy week with recruitment assessment days, job interviews, preparation for job interviews, family stuff, socialising... no time to blog at least! But it's kinda been good to have a break. I've mentioned before that I've kinda felt uninspired by my wardrobe and blogging in general over the last few weeks so I've had some time to reflect and get back in the zone. This morning I decided to hunt through my wardrobe for everything that I felt was "autumn-y" to help me feel inspired. What I really did was make a big mess and end up with clothes strewn all over the floor. But hey, this outfit came out of it.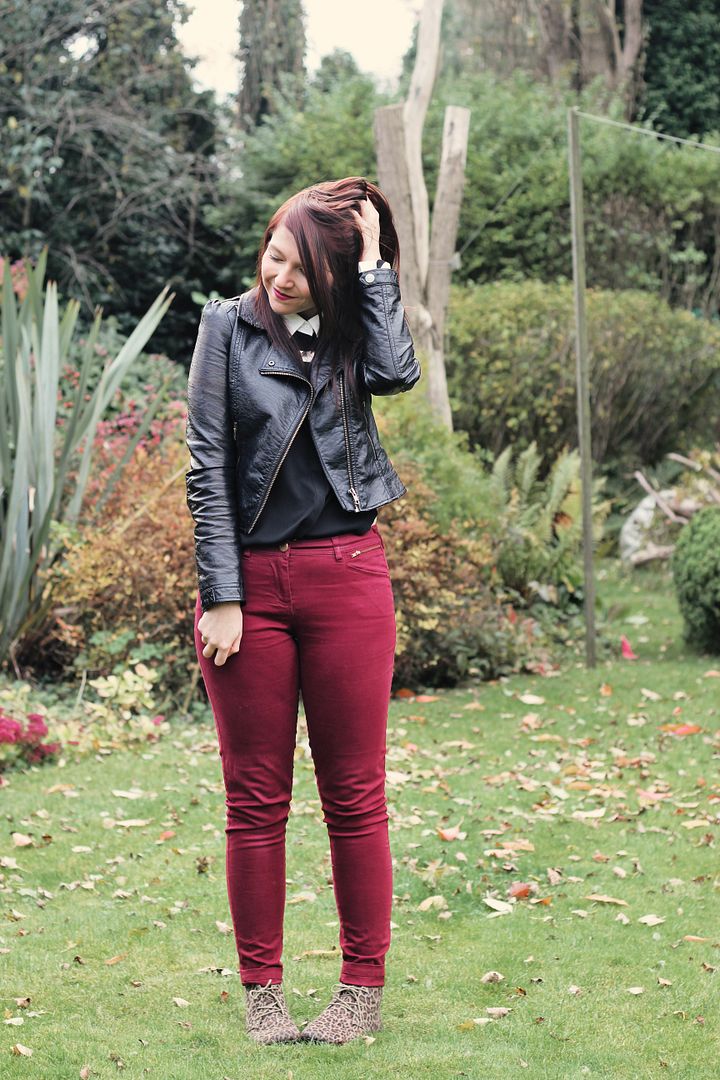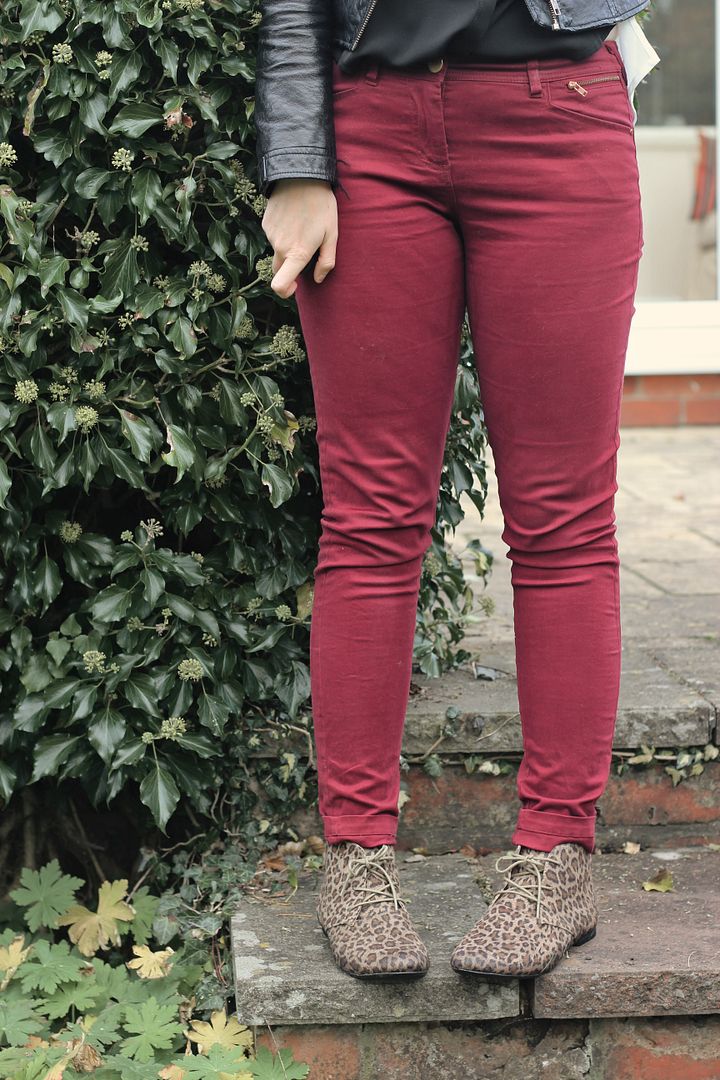 maroon trousers
- River Island
black shirt
- local boutique
leather jacket
- H&M
necklace
- Forever
leopard boots
- Primark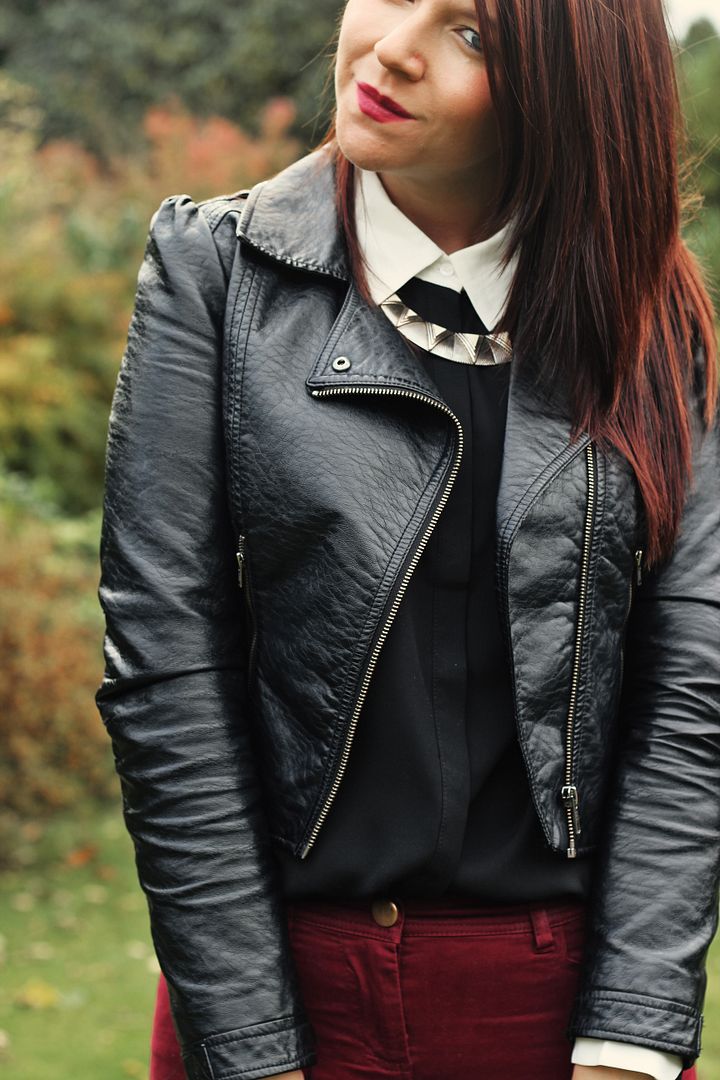 To let's talk about this outfit. I bought this blouse last week at a little boutique in my local village. It's actually white at the back and it has a kind of mullet hem, which makes it difficult to tuck into jeans! You can see a little bit of the white hanging out at the back in some of these photos! I can't wait to wear it with a little skater skirt and thick tights. I've also been living in these maroon trousers lately. I'm not a huge fan of oxblood but I do love maroon, and luckily I have a lot of maroon. I also decided to brave this lipstick colour today. I debuted it on instagram a few days ago and wasn't sure if I liked it, but I had a great response so I thought I'd give it a go. And the leopard boots were a steal in Primark so I thought I'd use them to give the outfit a bit of fun! I've also finally had my hair coloured! I kinda made a mess of styling it today and my fringe is all over the place, but my new hairdresser is fab and got my hair the perfect reddish brown that I wanted. Wheee!
Hopefully it won't be another week before I blog again! I'm sure it won't. I just need to keep my inspiration up and force myself into some kind of routine! Coming back to blogging has been great though- I was featured on Sally's weekly links list this week and on the Grazia website again!
I hope you're having a great week!
Charlotte x