Twit Twooo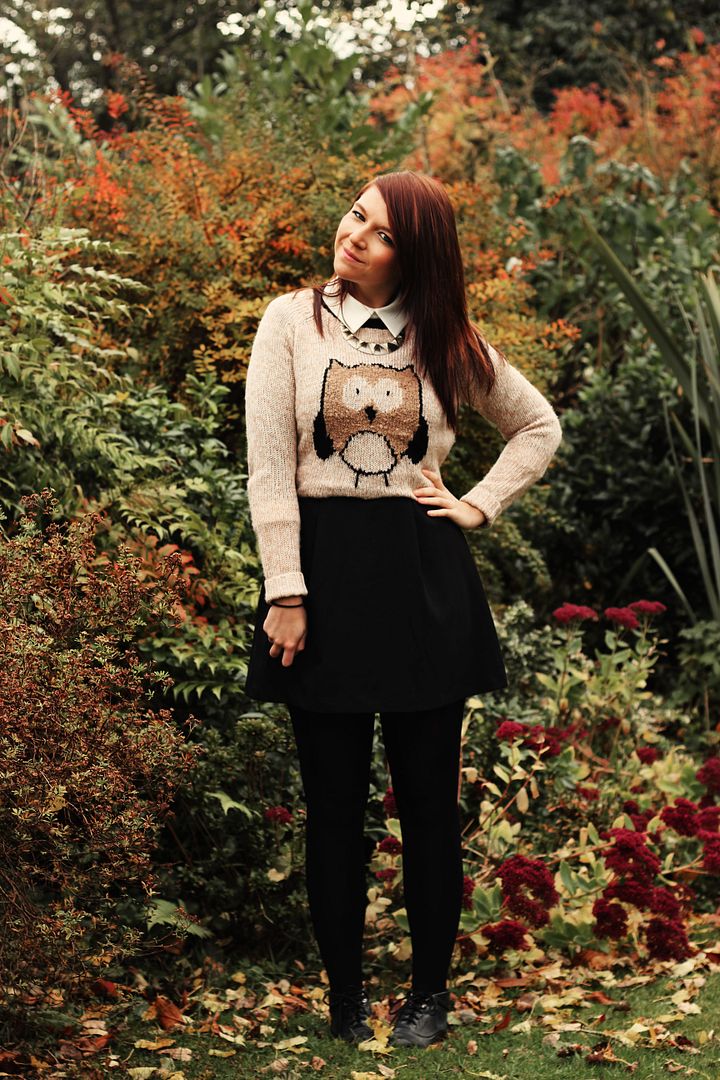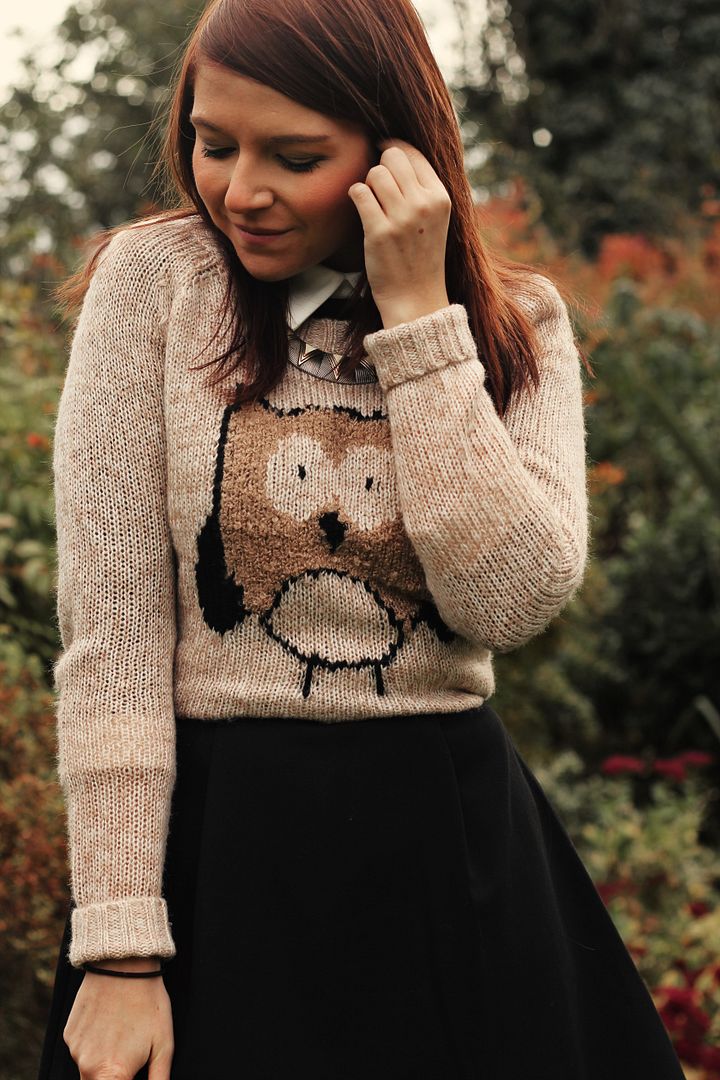 This outfit is a combination of my two current favourite things; this primark dress and the adorable owl jumper I wore yesterday. I wasn't sure if this outfit was going to work, but I got it into my head yesterday and knew I had to try it. I also attempted a kind of fake-tuck using a belt under my jumper. It doesn't work 100% but it's more secure than rolling it. All I did was belt the dress at the waist and tuck the jumper up into it. Like I said it's not that neat and it's a little bunchy at the back (even though I always downsize my jumpers- this one is a size 6 and it's still big!) but I do like this outfit. I really, really wanted to wear different boots. I really, really did. I tried another pair on with this outfit, but I always end up coming back to these. I really need to replace them because they're rubbing away at the front but I can't find a pair I like as much!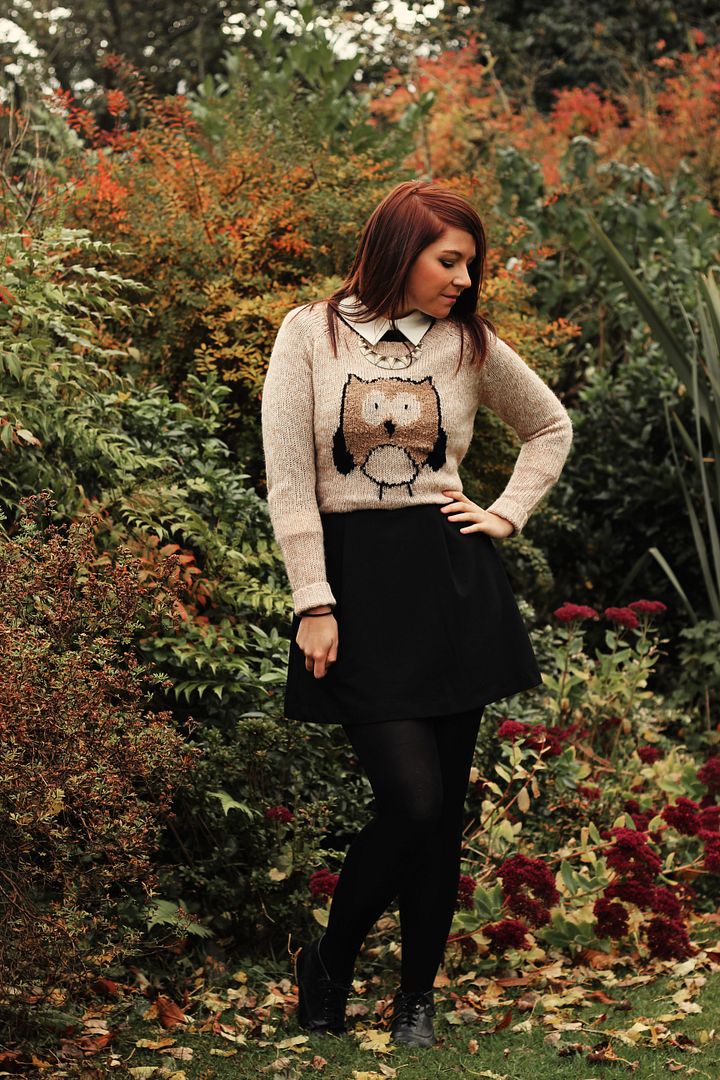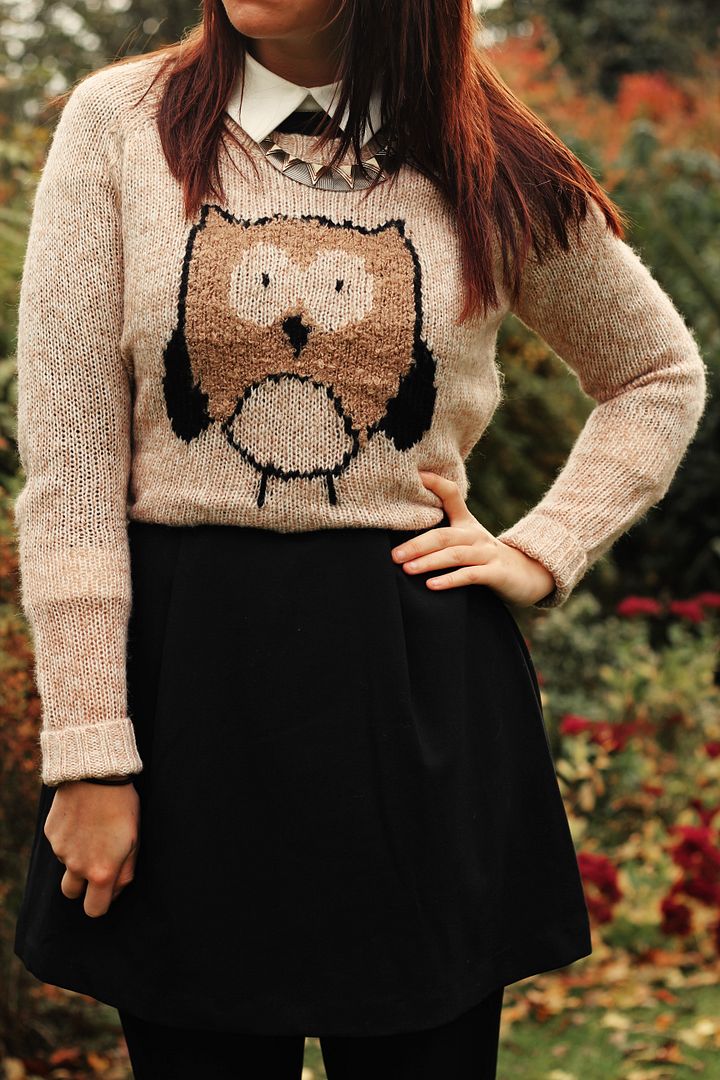 I'm still having a pretty good week! I went out for a drink (read: diet coke) with one of my best friends, Shaunagh, last night. I hadn't seen her since January so it was so good to catch up. When I first came home I was worried about not having many friends back here, but I've started to realise that it's not about the number of friends I have. Sure, I only have three or four close friends back home. But that's the point, close friends. Friends I had since I was a teenager, friends who know me inside out. Friends who I can go months without seeing, but when I do see them it's like we've never been apart. I'm also seeing all my uni friends within the next few weeks, which makes me really happy. I'm off to Birmingham tomorrow to see my best friend Ellen and then we're meeting my other best friend Steph on her lunch break. Then next weekend I'm going down to Surrey to see the rest of my group. My biggest complaint lately has been feeling like I have nothing to look forward to. After months of being abroad, living away from home and travelling, it's easy to come home and feel deflated. But I know it's up to me to create these things. To say yes to opportunities, to make plans to see at least somebody every week, to make skype dates with friends far away, to make long
-term arrangements. My parents always tell me my life can't always be exciting. I can't always have all these exciting travel plans. But I can still find things to look forward to and enjoy those moments. I read this post on (of course) Thought Catalog last night on not wasting your youth. Of course, I've done a lot of the exciting things; living in another country, travelling etc. but I can use this time to make new goals, have new experiences and learn new skills. Just because I'm living at home and not off on another crazy adventure doesn't mean I can't have a good time and use this time wisely.
dress (worn as skirt)
- Primark
jumper
- New Look
necklace
- Forever 21
boots
- New Look
lipstick
- Mac Faux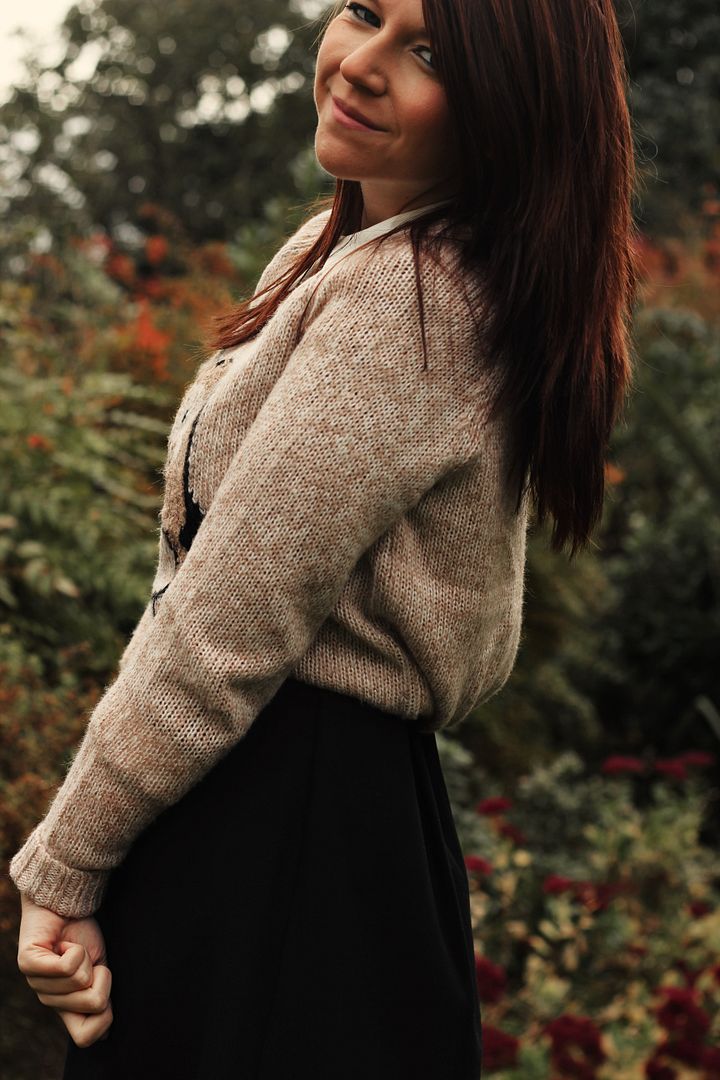 Well that's all from me for today. I'm off to Birmingham tomorrow but I'm hoping to get a recipe post up when I get home. With it being Halloween tonight I had to make something pumpkin related, so I'm planning on making a pumpkin curry and putting the recipe up tomorrow!
Have a wonderful day guys!
Charlotte x