Comfy Cosy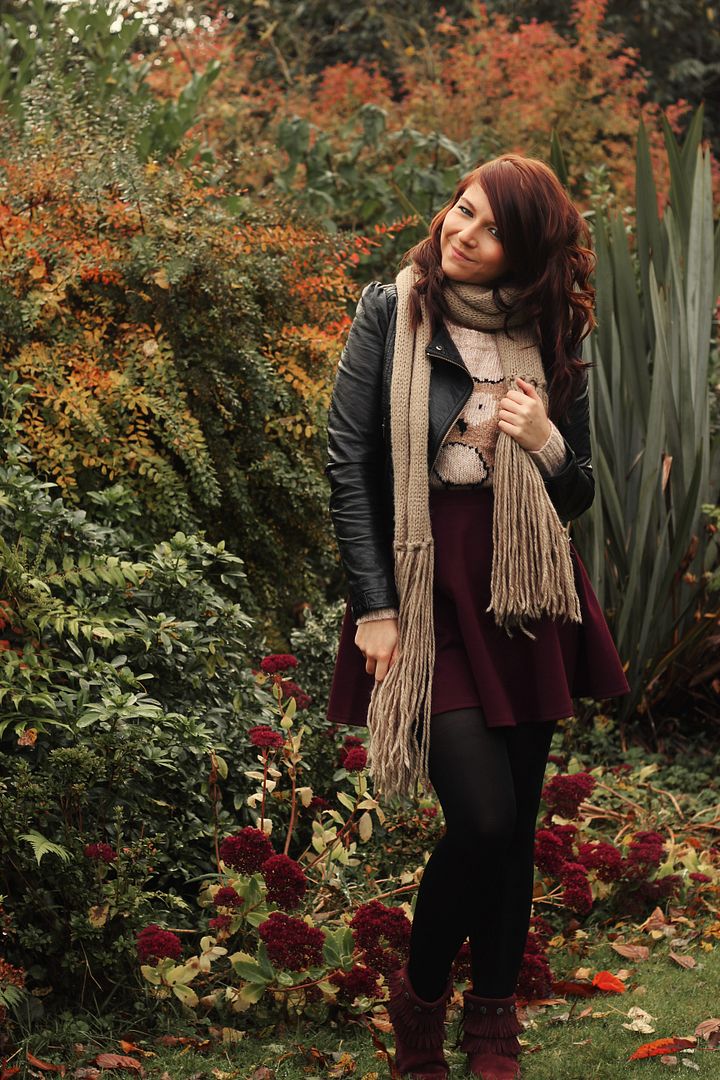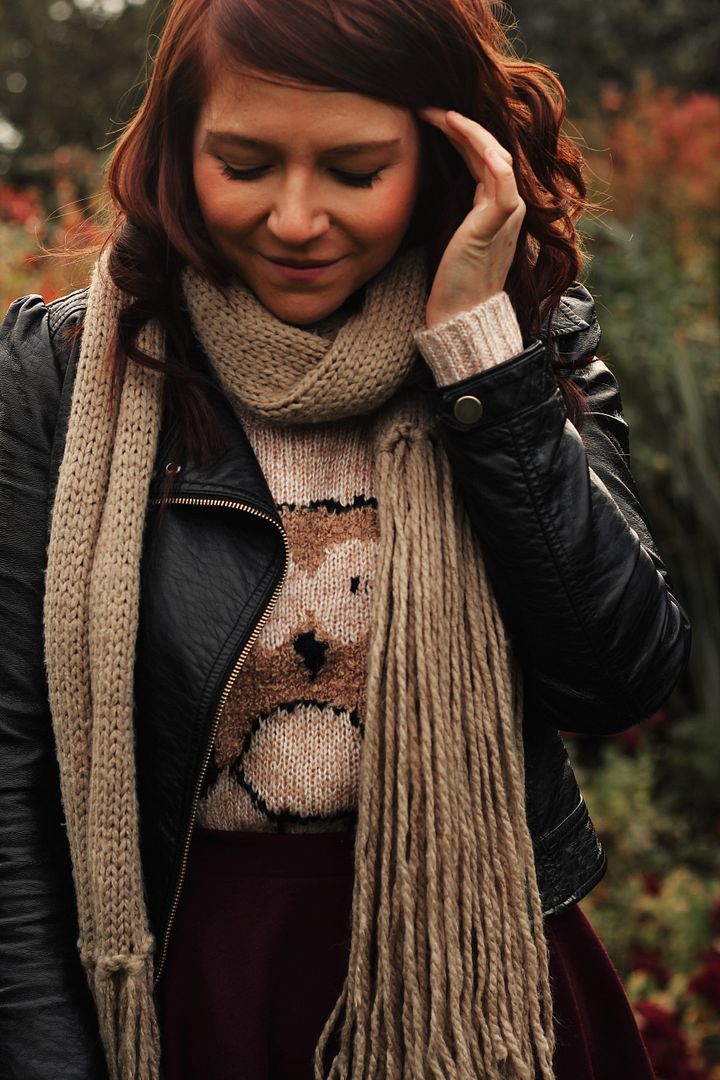 Bit of a comfy, cosy outfit for a lazy day today. It's basically a cultimation of all my autumny stuff at once. I've been feeling pretty uninspired lately, so today I jut decided to throw on whatever I felt like wearing. It's probably not my favourite outfit ever, but it's simple, warm and cosy. And some days that's just what you need. I also wanted an excuse to wear my moccasin boots. I always regretted not buying a pair of moccasins while I was living in Minnesota and I kept seeing them everywhere while I was travelling. But I knew I had to get them back in MN, especially as one of my best friends is from Minnetonka! I bought these while I was back in Duluth when I spent the day with the lovely Ashley from Two Eyes in the Mirror and we both bought the same pair! The only thing with moccasins, and something I know Sian talked about too, is they're a very casual shoe and they tend to make everything look very laid back. But fortunately, for this outfit, laid back was what I was going for!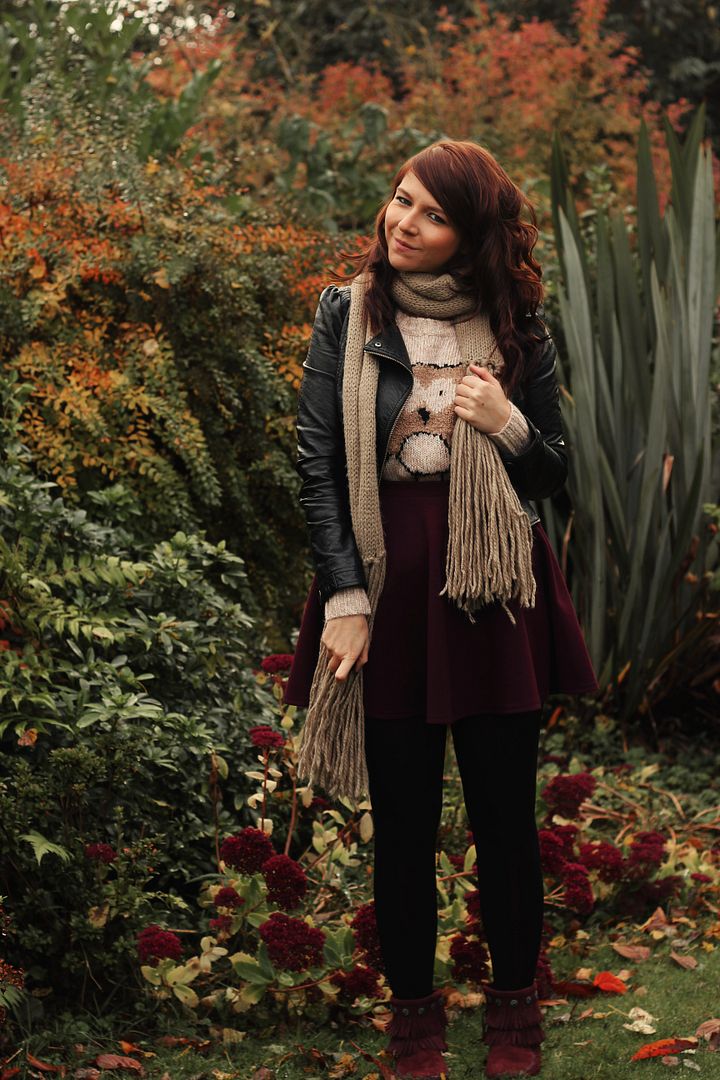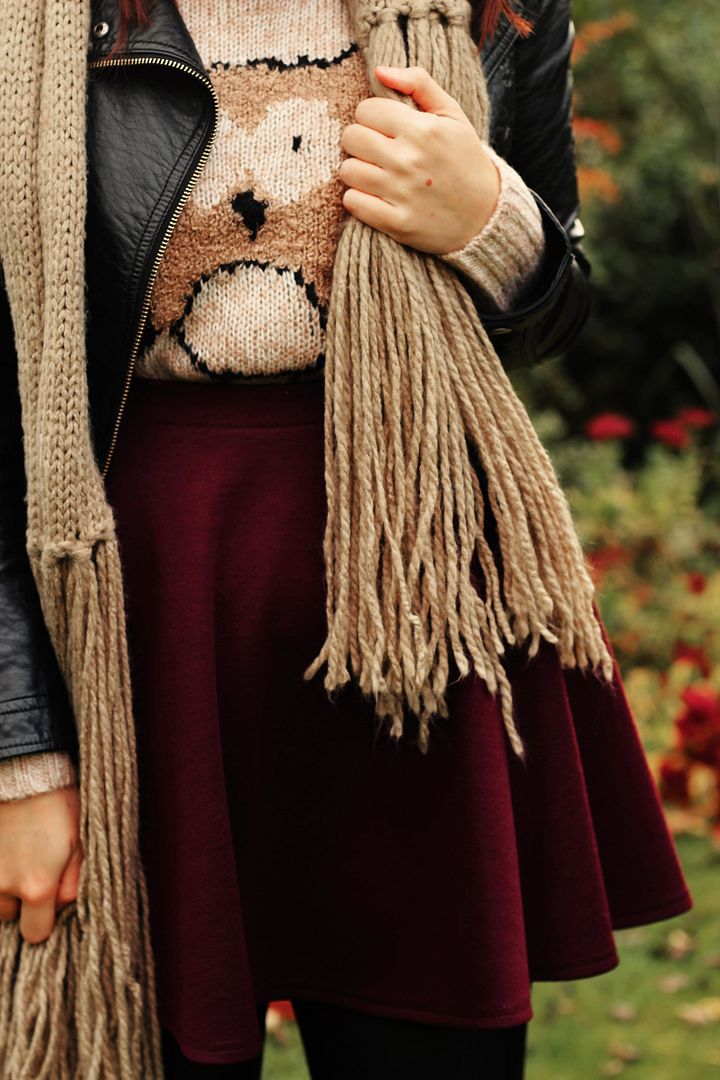 owl jumper
- New Look
maroon skirt
- River Island
leather jacket
- H&M
boots
- Minnetonka Moccasins
scarf
- Forever 21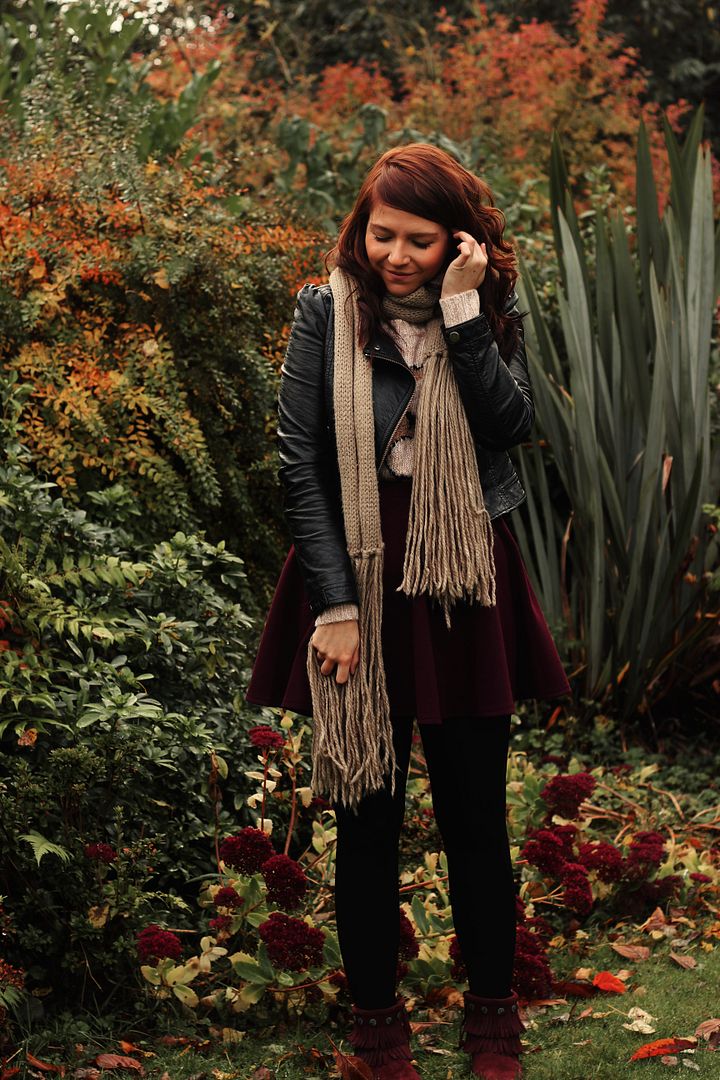 I apologise for the lack of outfit photos lately. The main reason for this is because I've not really been wearing a lot of normal outfits! I've had four job interviews in the last 8 days so I've spent 3 days in the last week in a pencil skirt and suit jacket, and then two days this week were lazy days at home when I only left the house to work out, so I spent both of those days in sweatpants! I've had a good couple of days though; yesterday I had a job interview and then I came home and did both my couch to 5K and my 30 Day Shred. I was so proud of myself! Today has been a bit of a lazy day
- finishing season 5 of Dexter (now onto season 6!), reading my book, doing my run and my work out and I'm going for a catch up with one of my best friends tonight.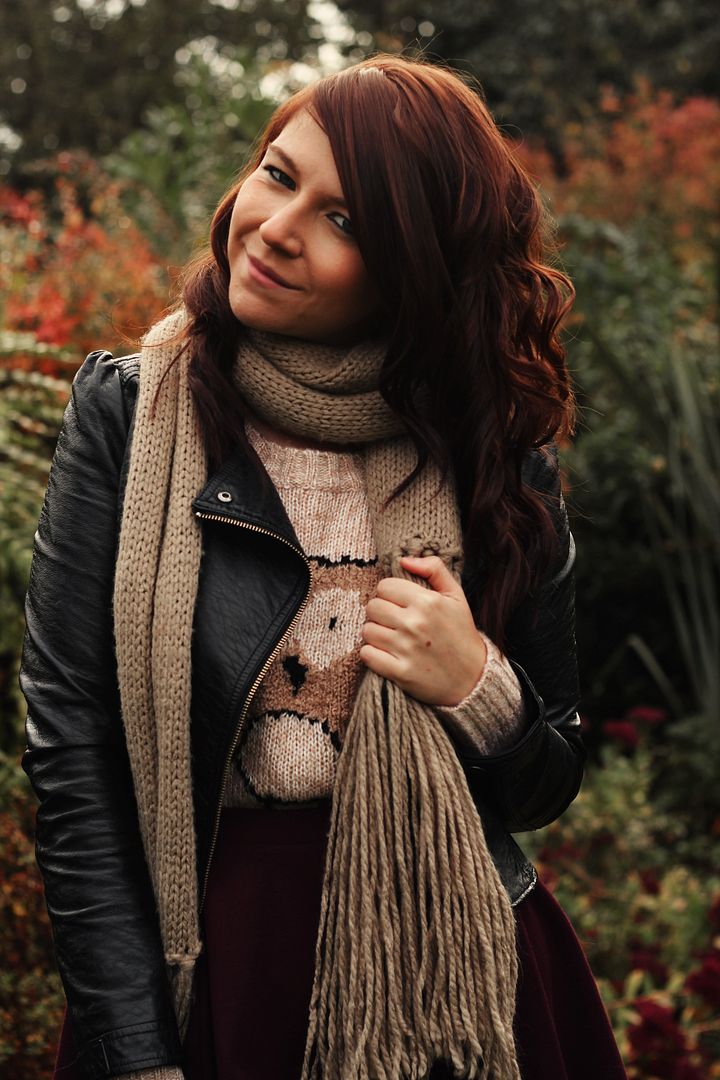 Have a great day guys! And oh if you haven't already, you should definitely sign up for Char's blogger secret santa!
Charlotte x
ps. I seem to match my background a lot today! My hair is the same colour as the tree behind me and my boots match the bush!