The Best Kind of Blazer
From a distance, this looks like a normal grey printed blazer...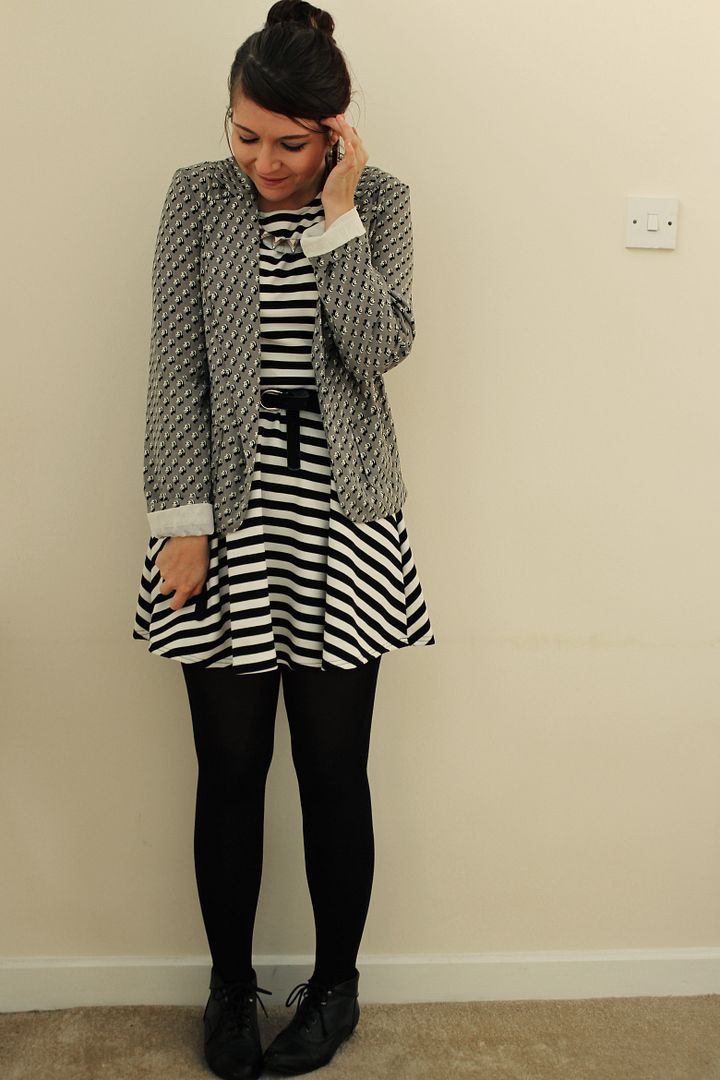 But then you see it up close, and you're like OH MY GOD IT'S COVERED IN PANDAS...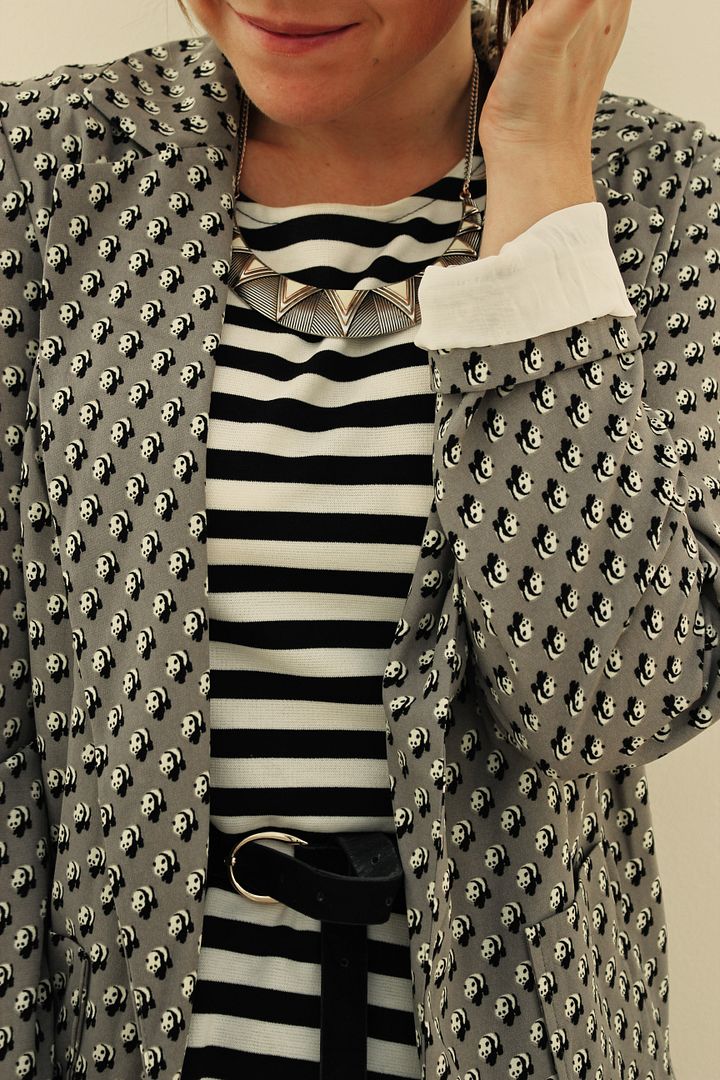 My name is Charlotte and I'm a pandaholic. My panda collection contains two hats, one pair of gloves, slippers, a pillow pet, a jumper, one ring, one necklace, one tshirt, two pairs of pajamas, multiple pairs of socks and now this blazer. The second I saw it in Primark it was love at first sight. And it was in the sale. For SEVEN POUNDS.This morning I knew I had to put it on, but I was a bit stuck on how to wear it. I've kinda been living in my leather skirt the last few days so I didn't want to put that on again, so I thought I'd go for mixed prints with this little striped dress. Which is also from Primark. YEAH I LOVE PRIMARK WHAT.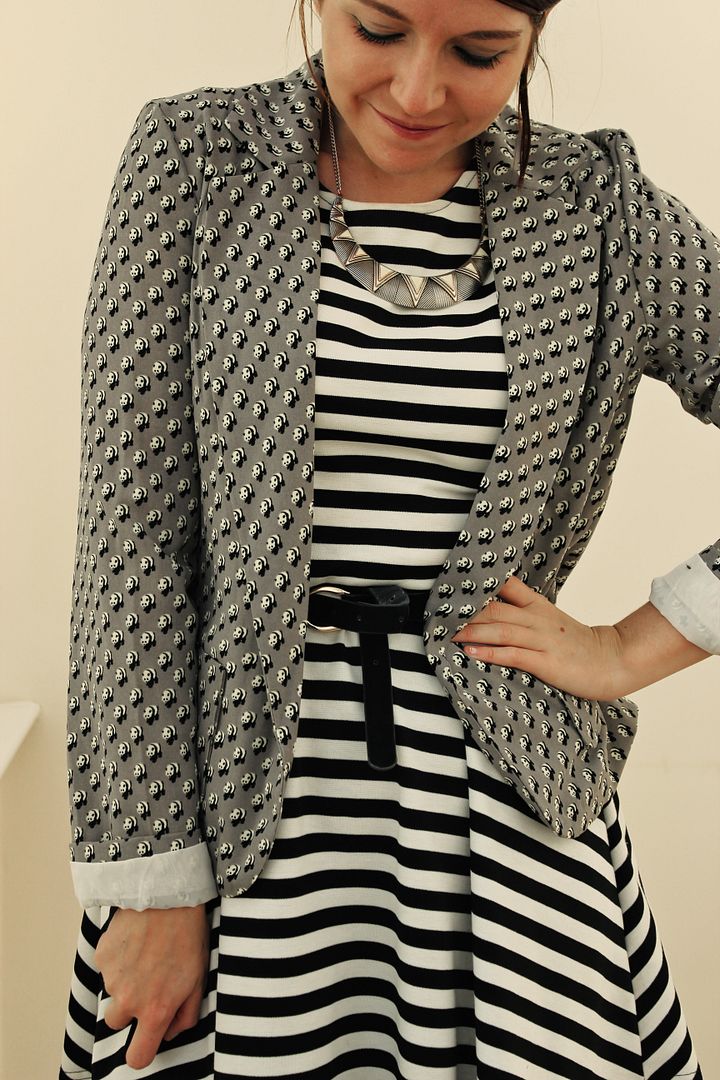 I finally had my hair done today, so you won't have to deal with horribly messy sock buns like this. Actually, that's a lie. You will definitely have to deal with more messy sock buns. But I am very happy that my hair is not five thousand different shades of brown and blonde. It is now a nice, chocolatey reddy brown. I was a bit nervous about getting my hair done because my hairdresser has had a career change so I had to have someone new. I get very attached to my hairdressers. Becky has been doing my hair for four years. Longer than my degree, in fact. If her and my hair had been dating, I think they'd want her to make an honest woman out of it. But thankfully, I'm very happy.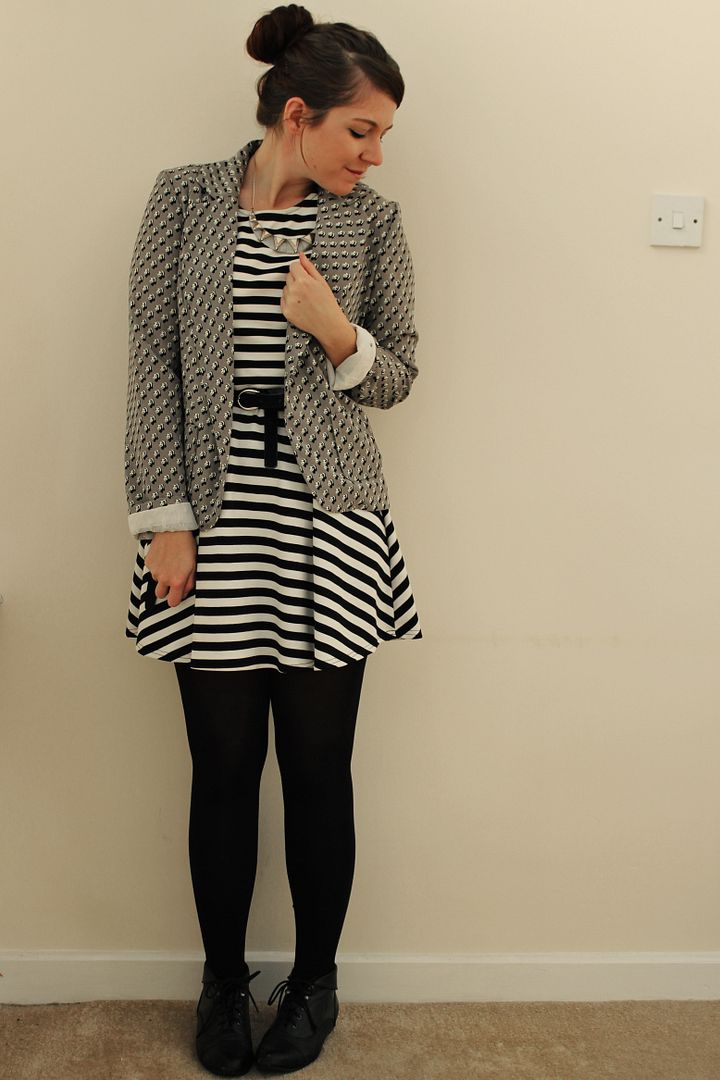 dress
- Primark
blazer
- Primark
boots
- New Look
necklace
- Forever 21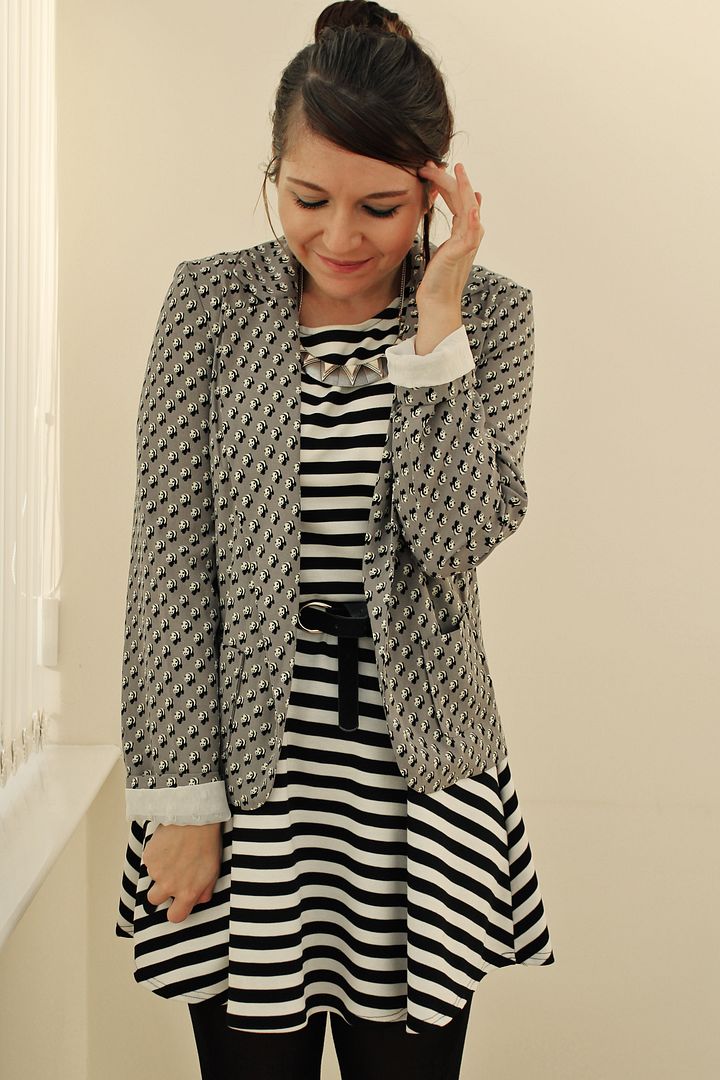 I've got some exciting stuff coming up on the next few days but I'm going to keep it a secret for now. Let's just wait and see.
Charlotte x