Black and White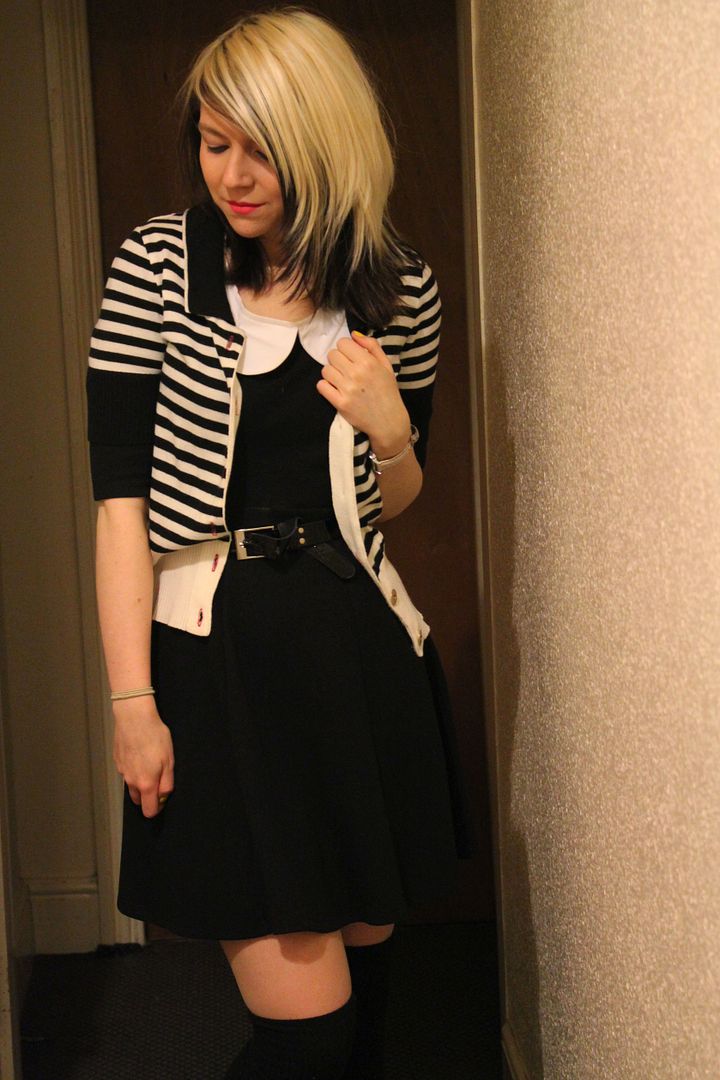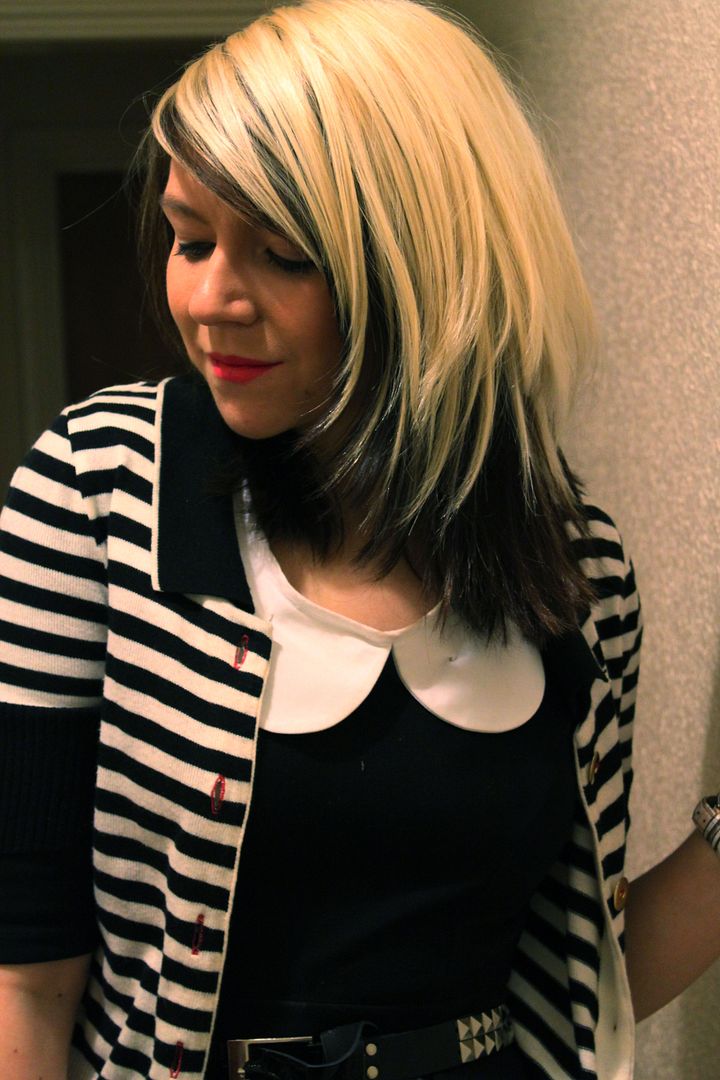 There are only a few things I hate more than indoor photos, and that is rain. When I looked out of my window this morning, I just thought "urgh", but Monday is one of the few days I can blog, so I just bit the bullet. These photos aren't great. I just haven't got indoor photos at my uni house down yet. And
Kallie
and
Annebeth
gave me advice on using lamps, but when I excitedly grabbed my lamp I realised I have nowhere to plug it in where I take my photos! Anyway, I apologise. I'd really like to get better at indoor photos because they're much quicker to do and it would allow me to blog more often.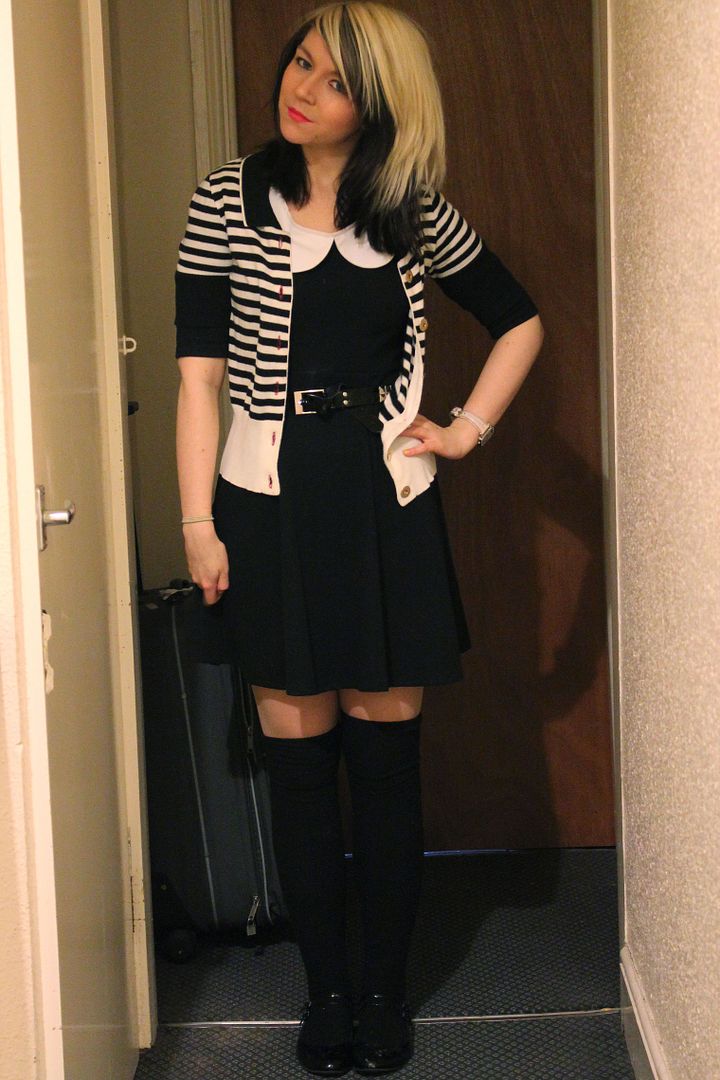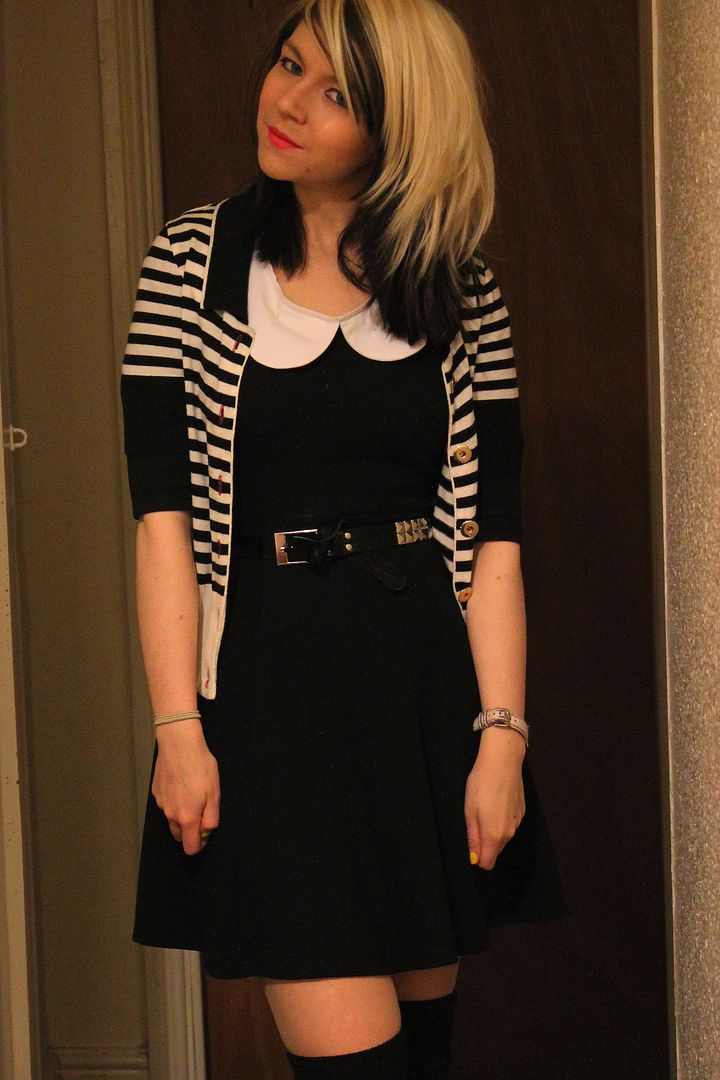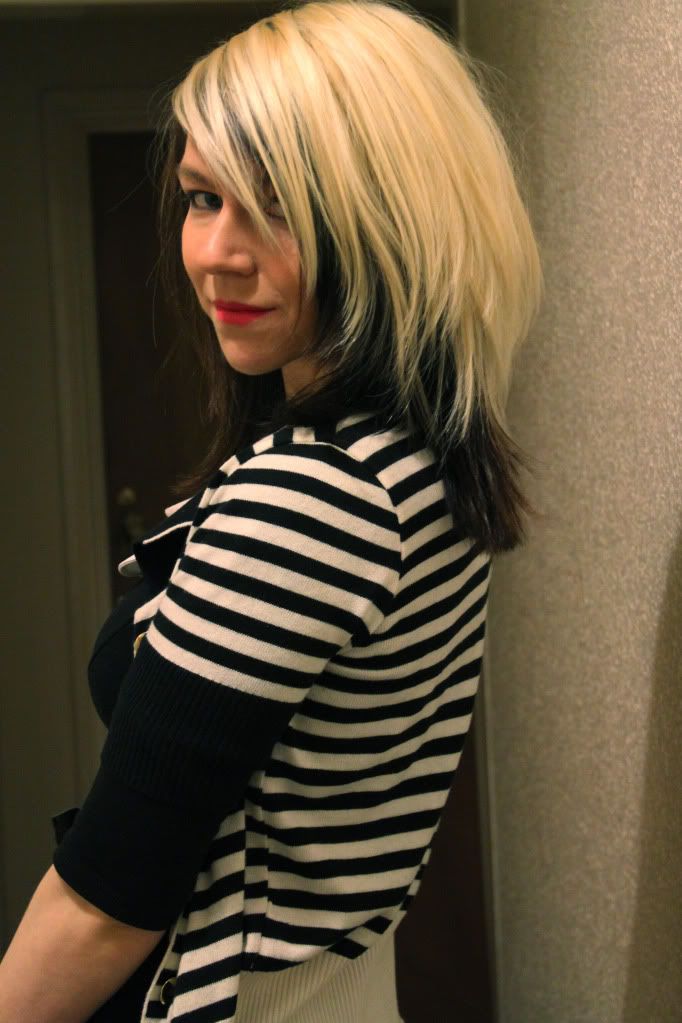 dress- dorothy perkins
collar- romwe
cardigan- river island
shoes- new look
lipstick- MAC impassioned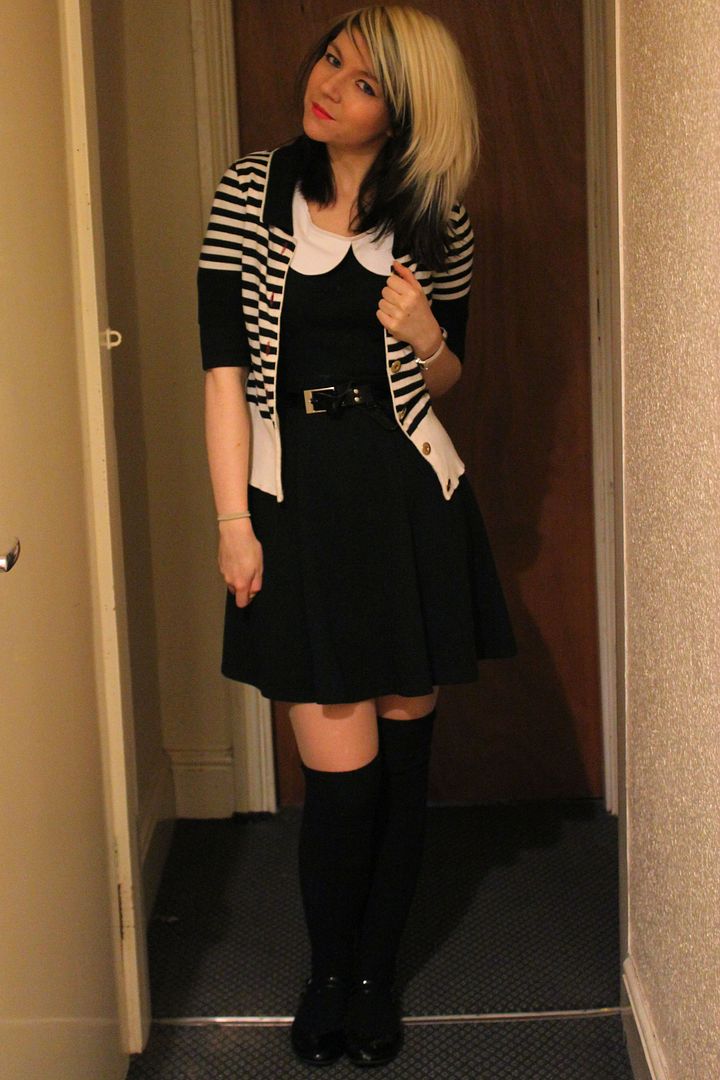 Yesterday my blog and I fell out. I'd had a weekend remix post planned out since Saturday and for some reason, the graphic I had made just didn't work. And then I tried to just code the photos in, and they were all wrong. Finally, I had one last go in photoshop and somehow didn't save the photo properly, so I gave up. I also had really good intentions of doing a Week in Photos post, but it just didn't happen. I really need to get back into the habit of doing them! This weekend was super busy, but super awesome. My best friends came up for the weekend and it was so much fun. We had so much snow in Birmingham that we couldn't get a taxi to the club, so we ended up grabbing our coats and walking to the train station and then walking to the club! We have no idea how we ended up getting there (and getting home!) in the end! It was such a good night though. It's so nice to have my friends up to visit!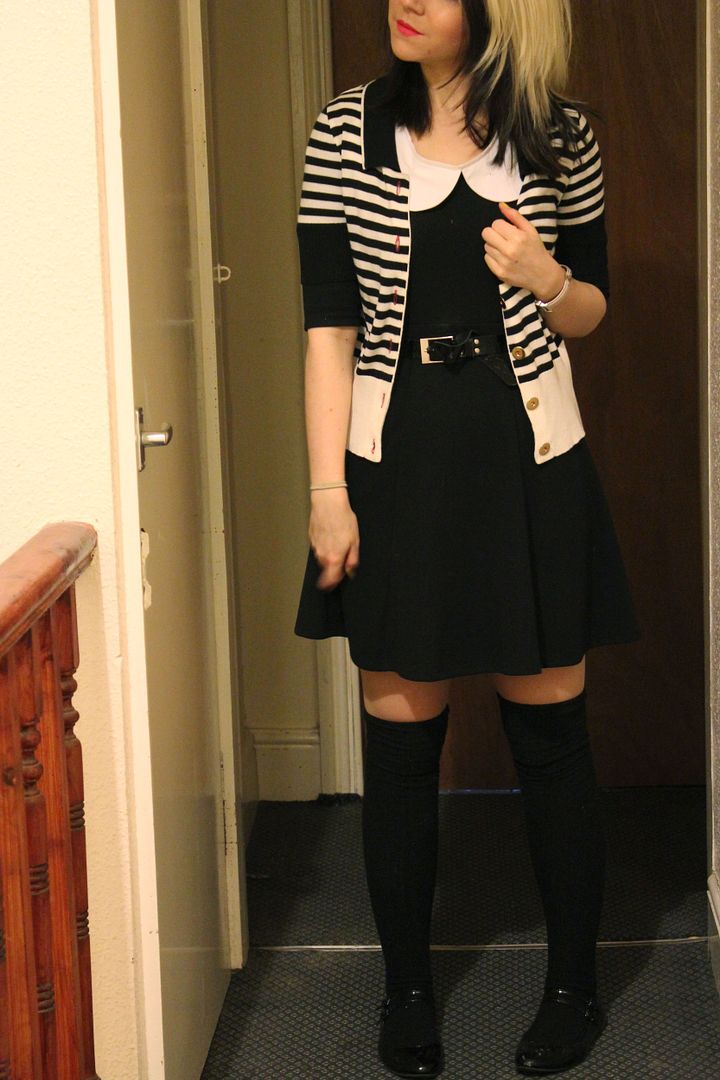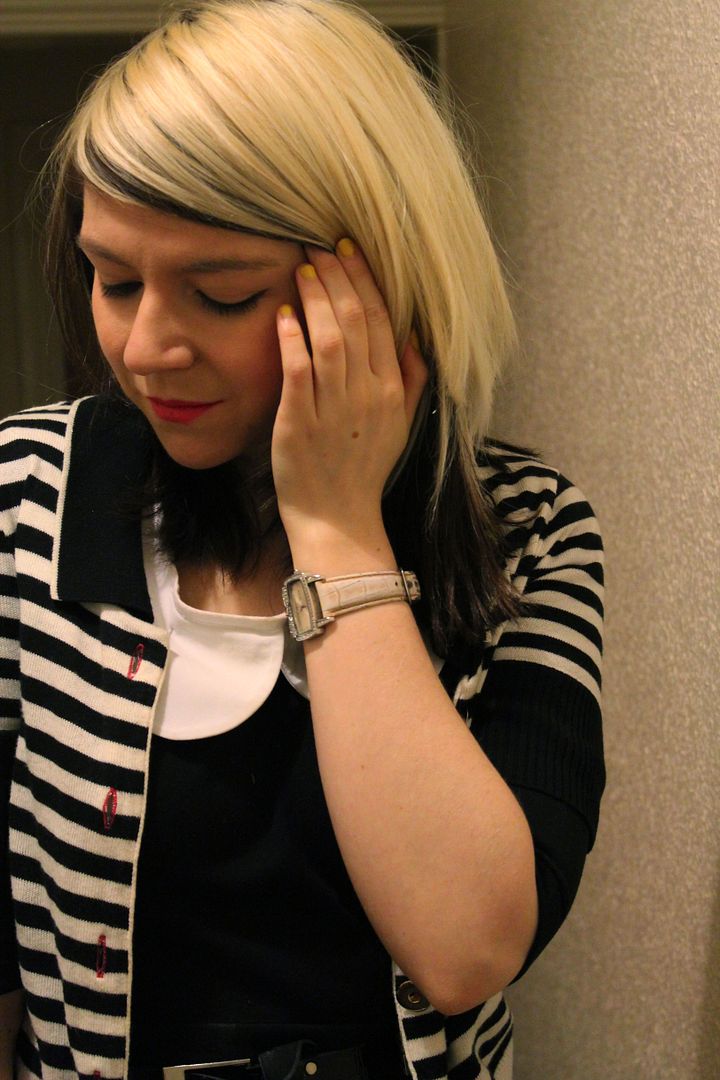 Any indoor photo tips, guys?
Have a lovely evening!
Charlotte x