Keeping it Simple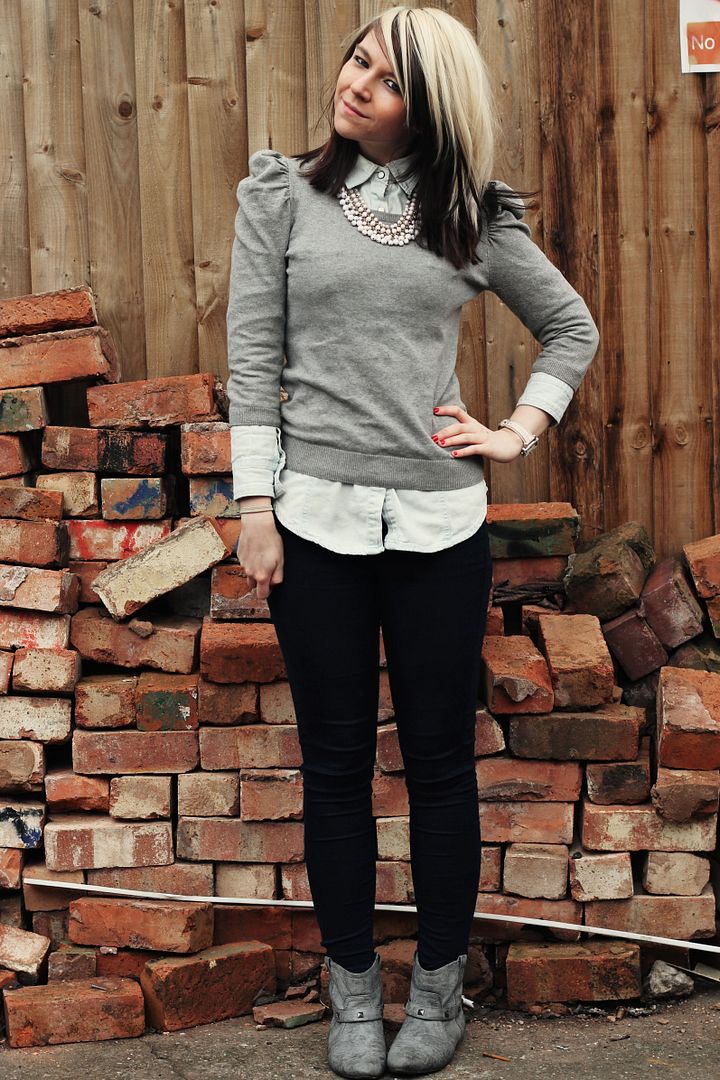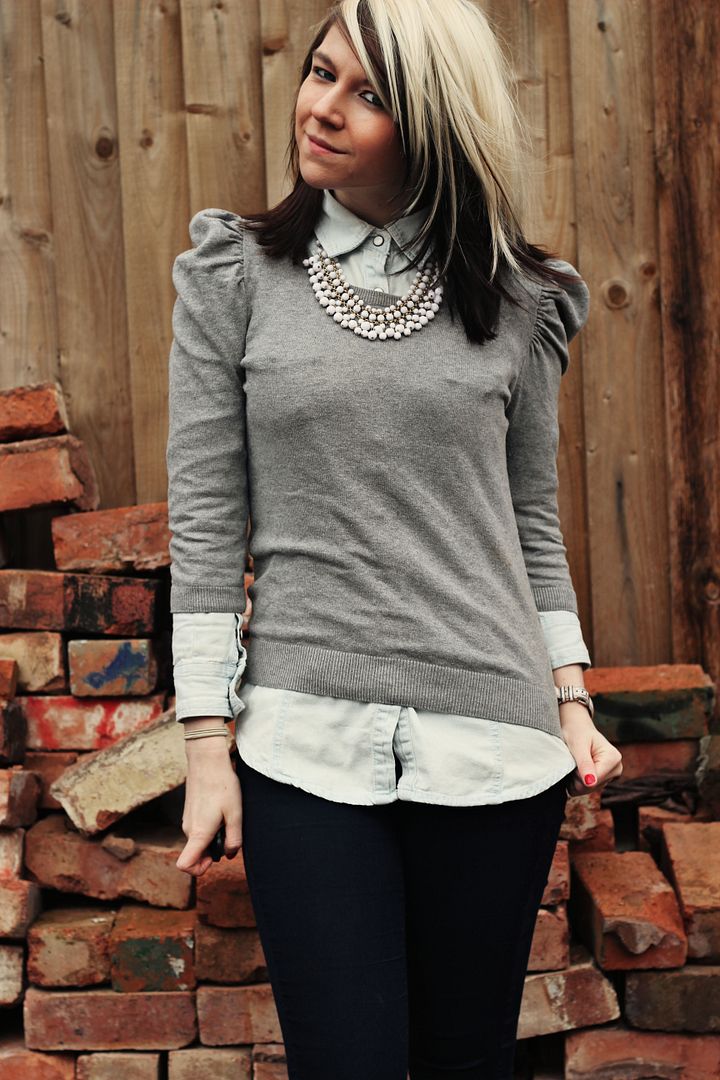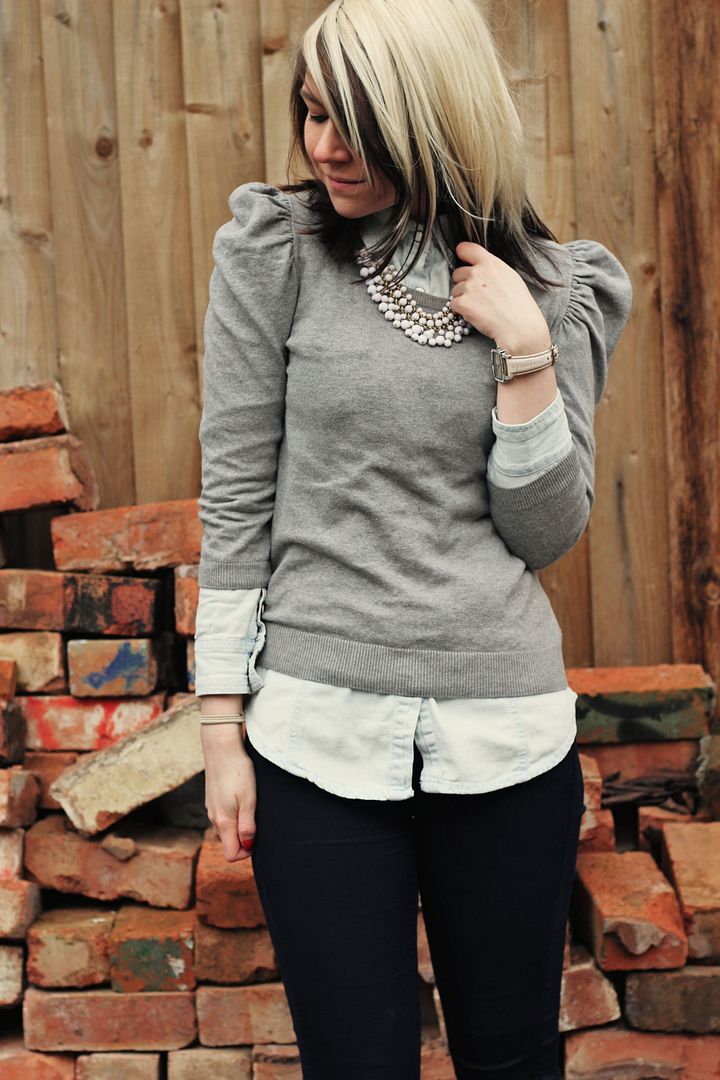 I tried on about four different outfits this morning and was getting really frustrated that nothing looked right. The first outfit I had on just wasn't going to keep my warm enough and with a day of walking around town, I knew heels wouldn't be a good idea. So I decided just to keep it super-simple. I've worn this outfit a few times before and it's perfect when I just want to be comfortable. It may not be the most flattering outfit in the world and the shoulders make me look like I should be playing quarterback, but hey, it's comfy and I love it.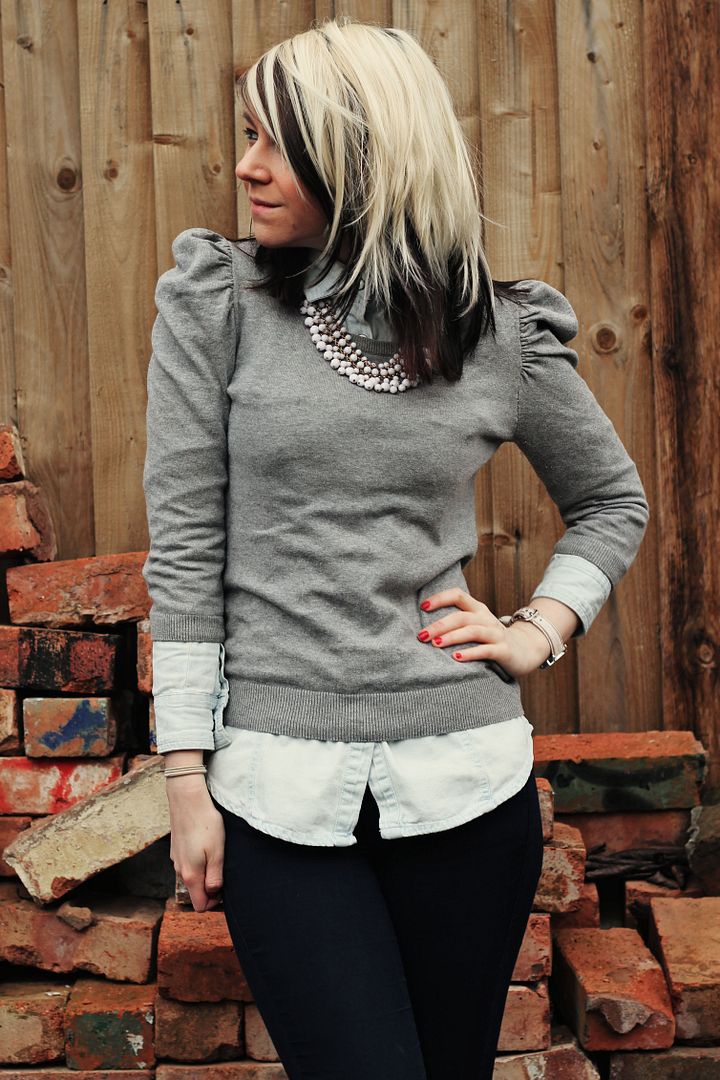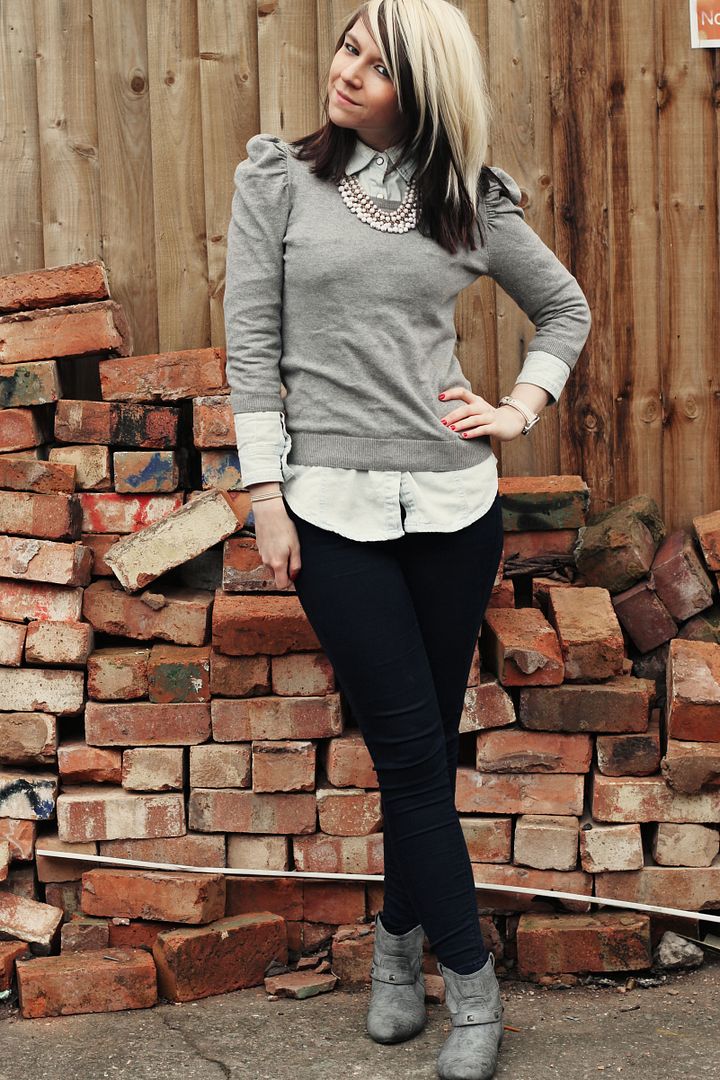 chambray shirt- Primark
grey jumper- H&M
jeans- Topshop
boots- New Look
necklace- c/o Diamond Petal
Today has been such a fun day. I've been super sick all weekend with a cold (no doubt brought on by my lack of sleep on Thursday night) and I've been feeling a bit grumpy about the lack of work I've gotten done, but I really needed a few days rest. Today, my best friend Ellen came down to visit and we had a lovely day of catching up and shopping and starbucks and mexican food. Nom nom nom. I told myself I was allowed a day off from my shopping ban and ended up not seeing anything at all! However, I had seen a skirt on ASOS that I've wanted for a while but they didn't have it in my size, but then today I was looking at it and there was suddenly, magically a size 8 in stock! It was fate! But I'm back on the wagon tomorrow, promise.
I am doing everything in my power to distract myself from the fact that it's Valentines Day tomorrow. I know, I hate being one of those single people who hates it, but I just feel sad that my valentines day was so wonderful last year- I love it when I'm in a relationship! But I have really fun plans! My housemate Briony has been sorting out a charity Take Me Out (if you don't know how it works, look it up here!) and I'm one of the girls on it! I have absolutely no intention of getting a date but it should be a lot of fun anyway!
I hope those of you who are loved up have a lovely day!
Charlotte x