When you gonna realise it was just that the time was wrong?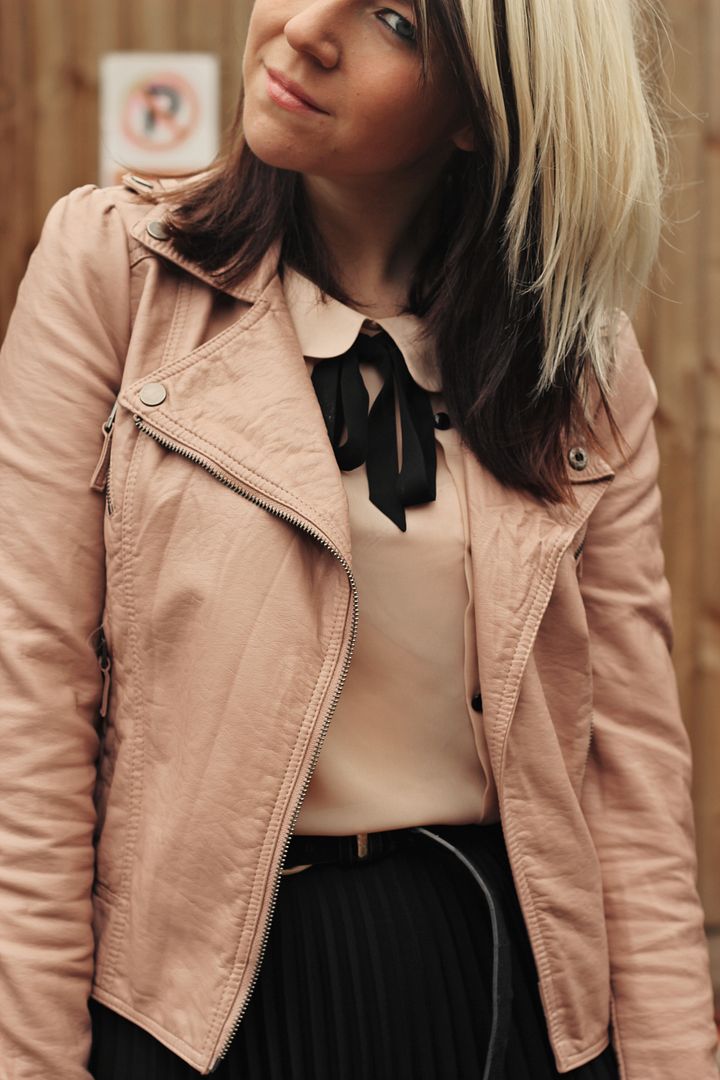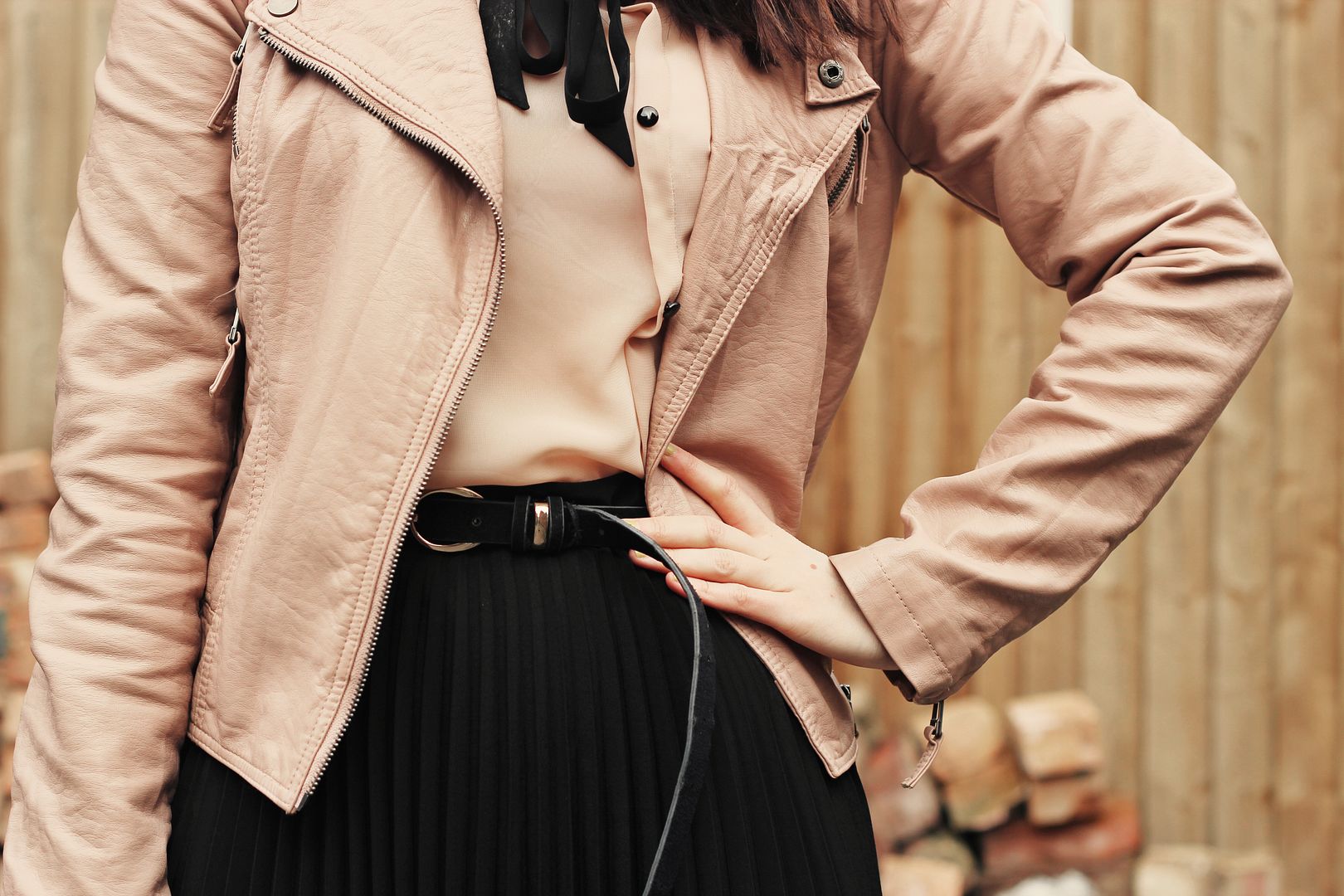 You know when you tell a little kid not to do something they do it even more? Yeah. Well two of these items are new, despite being on a shopping ban. Yeah I haven't done too great at that. I tried and then I kinda failed. I definitely will give it another go- during my next 30 for 30 maybe (when will that be, Kendi?!). But yeah. Epic fail.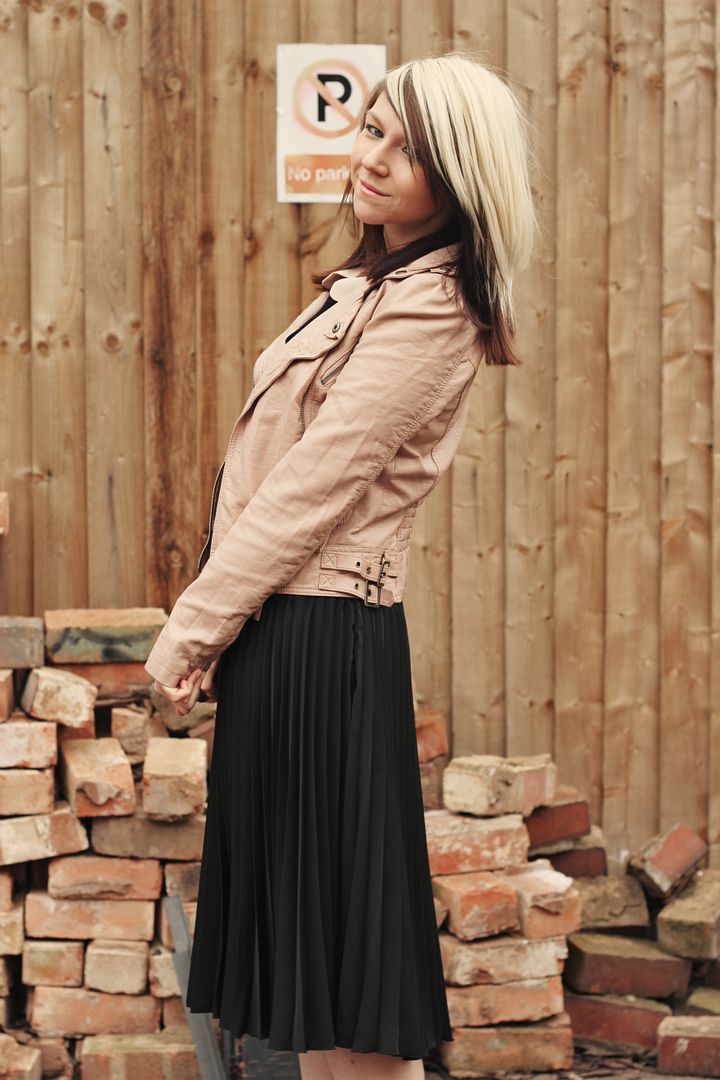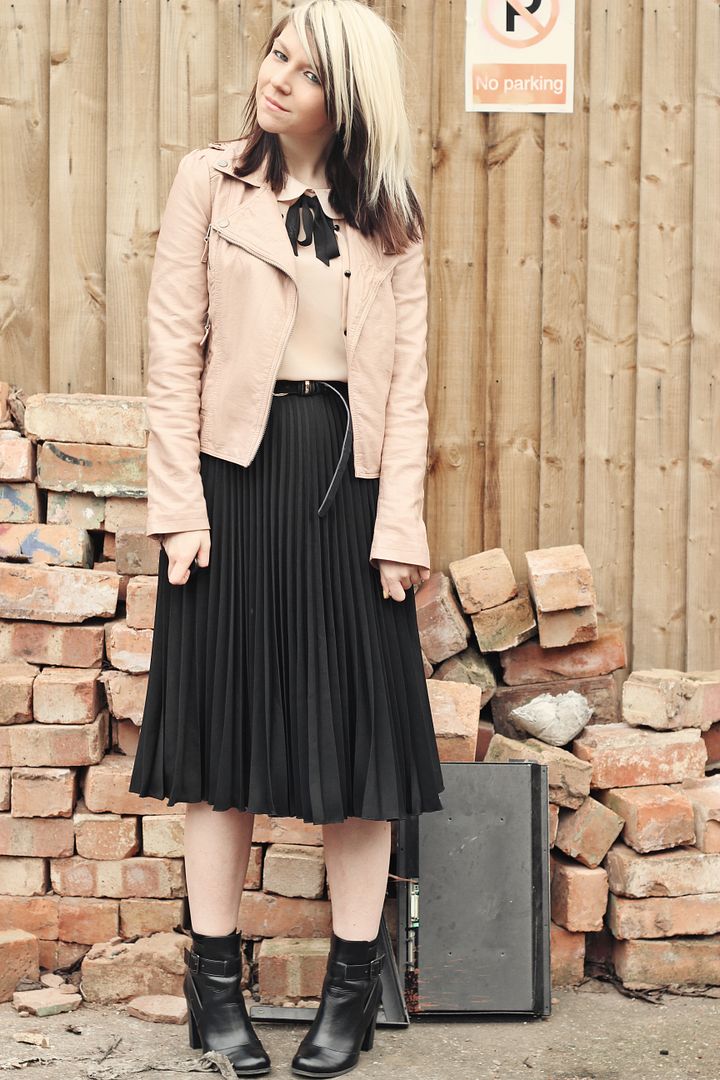 I was contemplating sending this skirt back, but I ended up falling in love with it. I just love midi skirts! I think it's a great way to incorporate my summery pastels without going overboard just because we're having some nice weather in February! I'm so glad the weather is nice though because it means I can get my collection of midis out- I find them really awkward to wear when it's colder because I don't have a short enough coat and they poke out of the bottom. However, it's been so nice lately I've been going coat-less. Be prepared to see this jacket a lot. With all these summery pastels around, it's perfect. I'm thinking of trying to wear midi skirts every day this week, but I'm not sure if I'll have a chance to photograph them everyday. I hate not having time to blog, and I swear it makes me shop more. I don't wear anything new if I'm not photographing my outfits, so I end up with loads of unworn items in my wardrobe! I can't wait to finish uni!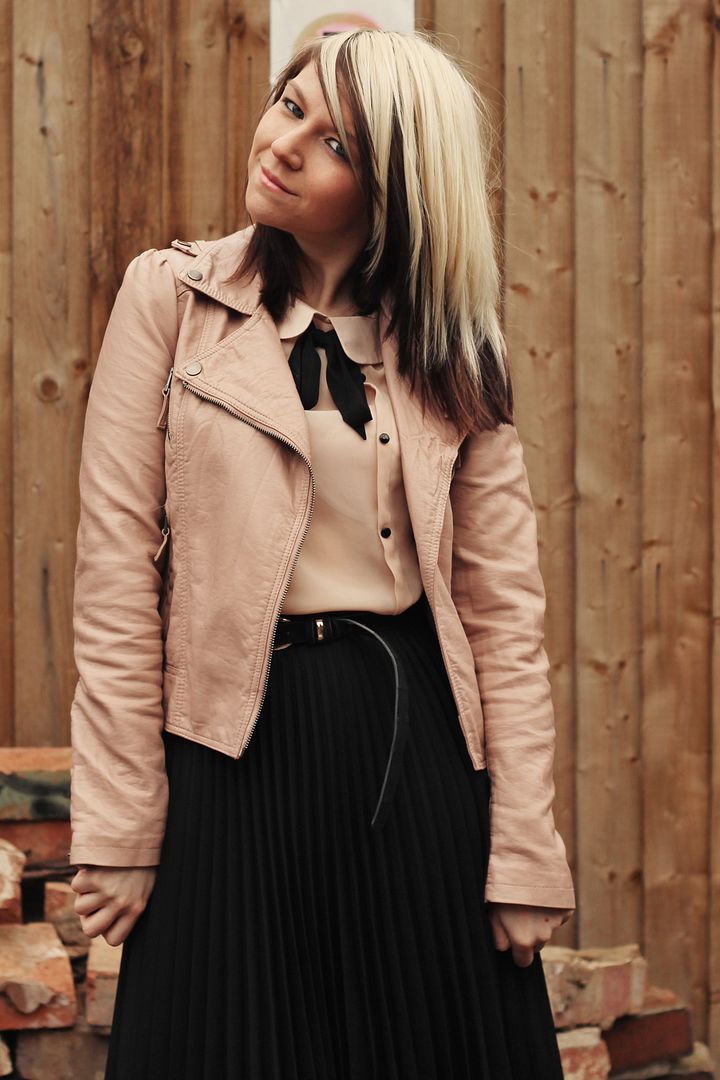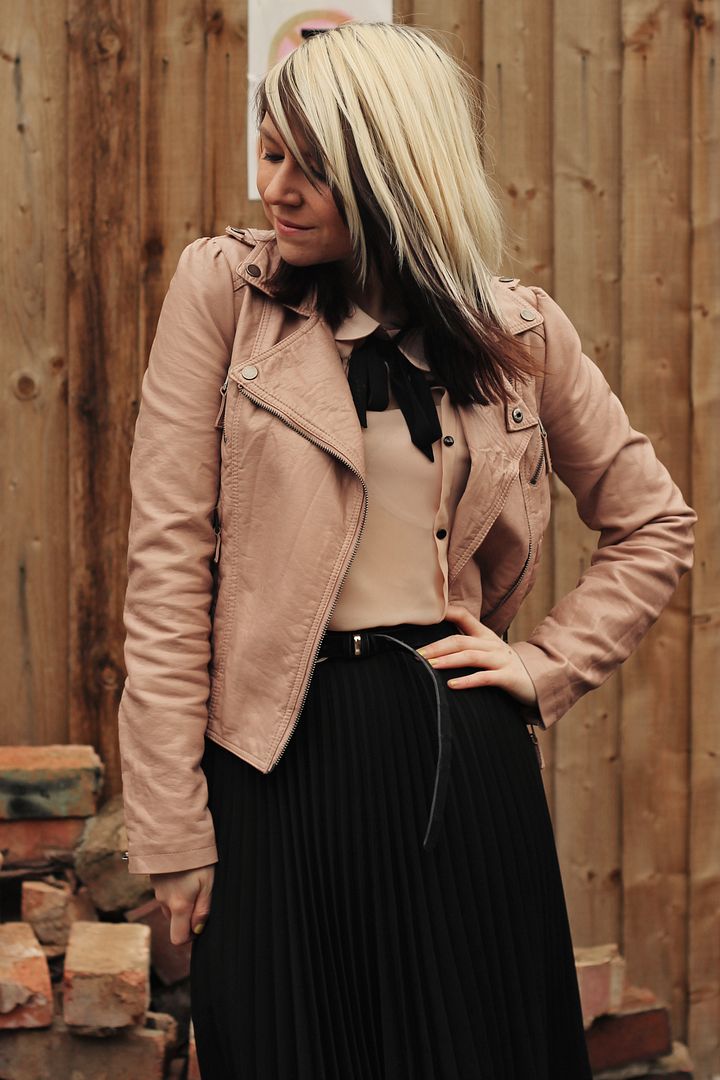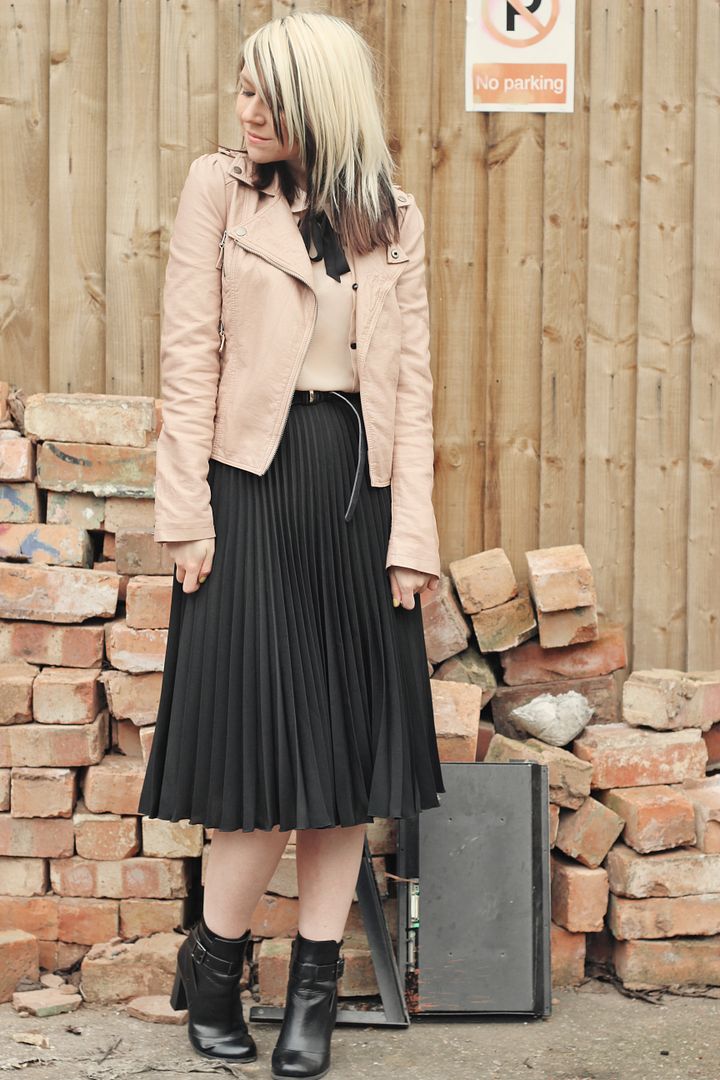 blouse- Primark
black midi skirt- ASOS
pink leather jacket- Miss Selfridge
ankle boots- c/o Clothing at Tesco
I've had a really great day today! I don't really know why, but I've just gotten so much done. I've finished my first draft of one of my dissertations- all 6000 words of it, I sorted loads of new things out with my blog and made some great connections, I went to see one of my teachers about another essay am feeling good about my topic and I had two hours of dancing tonight. Good day! I am so excited to finish uni. I'm stressed about all my essays and all the work I have to do, but I'm excited for the dance show and to get all my work finished. And I'm so excited for the summer. My SF interview is next week and I can't wait! I also have my date tomorrow night, #ldnlunch on Saturday, my friend Sarah's birthday and all my friends coming up on Saturday night and a full day of dance rehersals on Sunday. Busy Charlotte!
I hope you have all had a lovely day too!
Charlotte x