What I Wore and What I Didn't.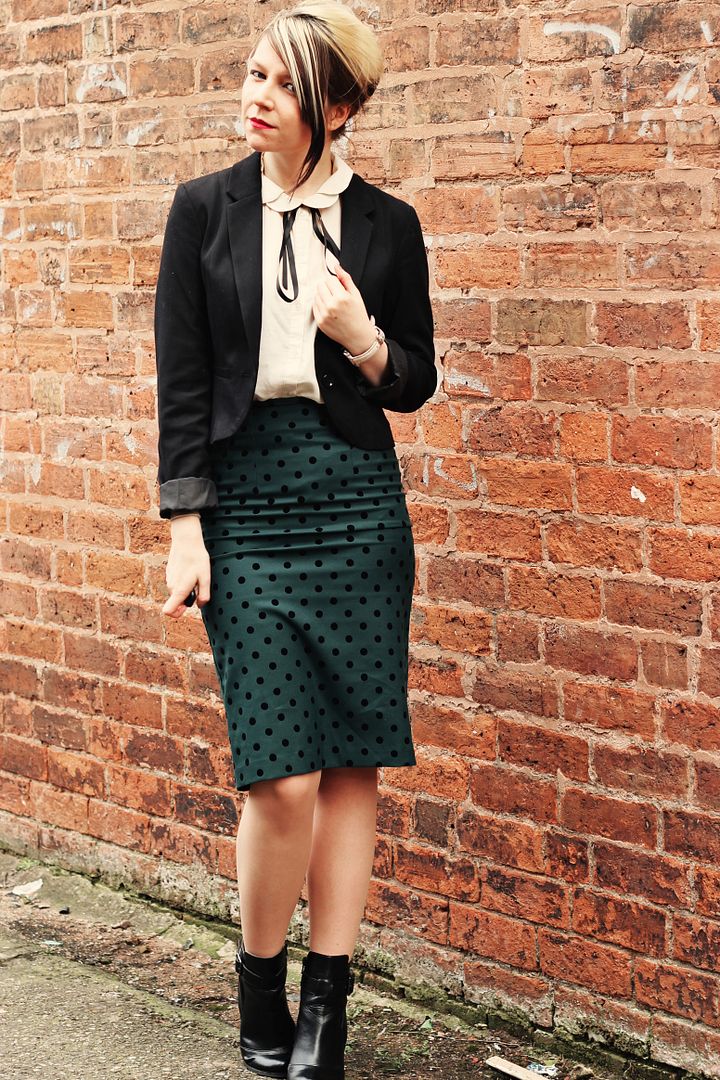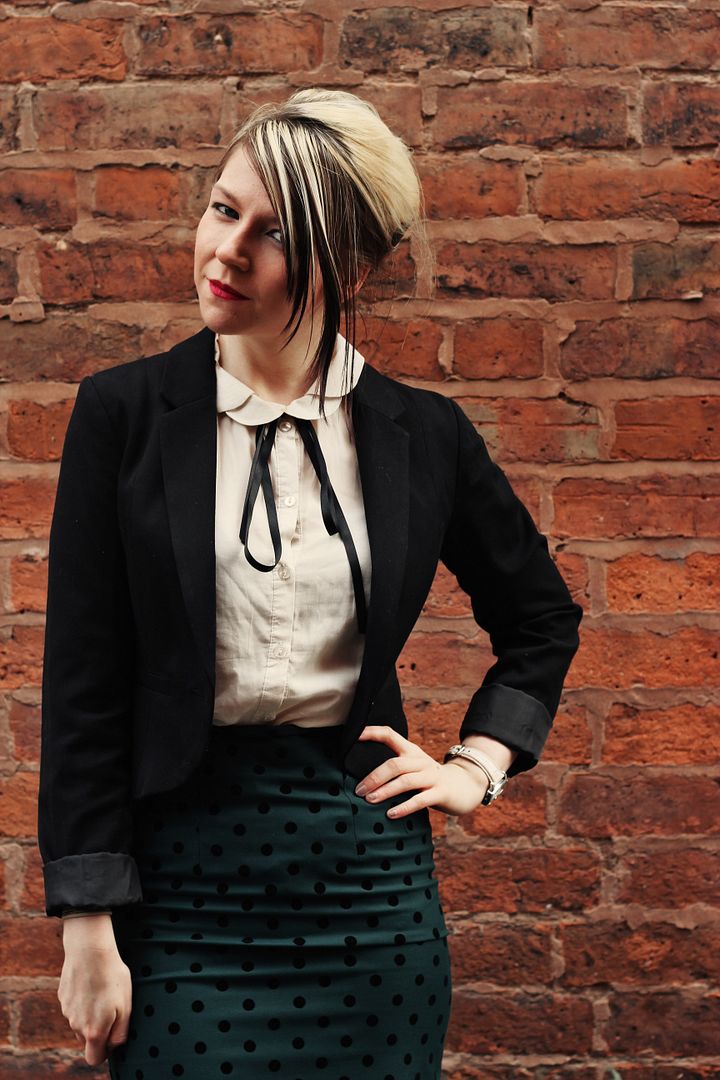 So yesterday I told you about my
Kryptonite skirt
and today I have a couple of outfits I created with the skirt. One of them I wore and one of them I didn't. I actually intended on wearing the tshirt instead of the white shirt in the evening, because it seemed a little more laid back. I actually really love these outfits and am glad I didn't give up with this skirt, and also that I managed to get pictures of both outfits. Obviously, the photos of the tshirt and skirt are just going-out snaps from my housemate Beth's birthday- we went out for dinner and then for cocktails.

skirt- topshop
white blouse- dorothy perkins
brand new tshirt- brand new website
blazer- H&M
boots- c/o clothing at tesco
Those of you who follow me on Instagram will have seen my beehive from Tuesday. It kinds dropped on Tuesday afternoon, but I redid it before we went out and it lasted until Wednesday night! I followed
Carrie's tutorial
and I think it's awesome. I got
so
many compliments on it- I'll have to do it more often!
I was talking on Twitter and to Sian the other day about how my style seems to have become quite formal all of a sudden. I call it "job interview chic". I feel like the white-shirt outfit really demonstrates this- I could definitely wear that for a job interview! My style seems to have become quite "dressy"- lots of shirts and blazers and "grown-up" skirts. I'm really enjoying my more "preppy" style- I feel like I almost never wear dresses now and I used to wear them all the time. It's a nice change. An evolution, maybe. The fact is, in a few months time I will be going getting a grown-up job so I need to get used to dressing up more!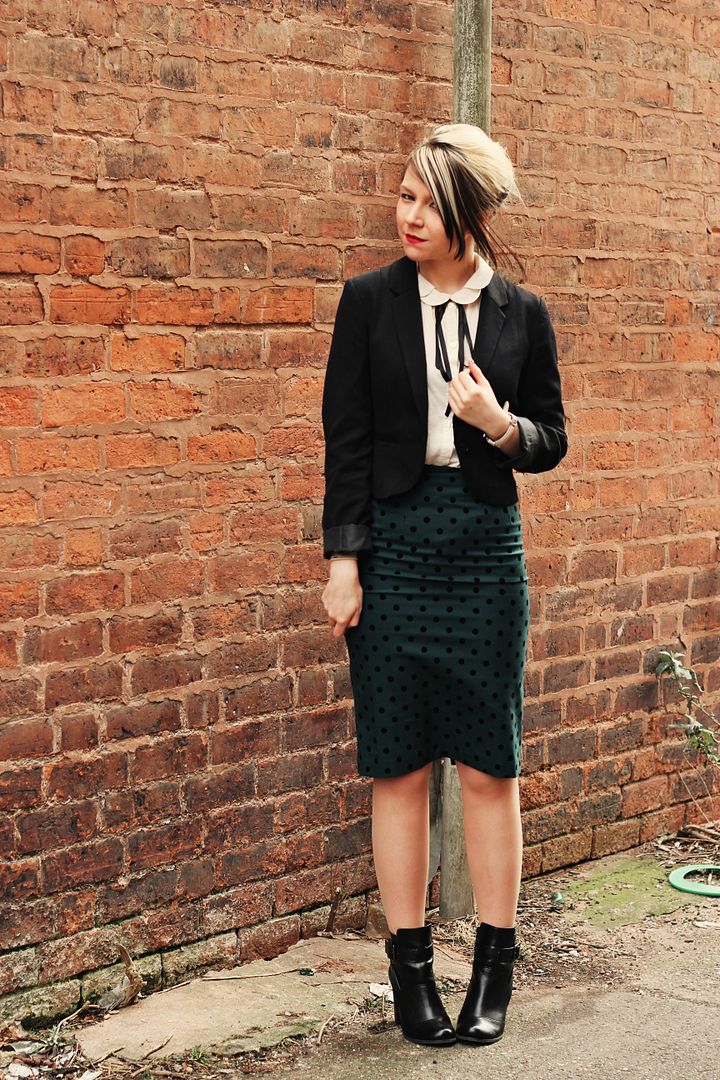 Ooh ooh ooh, one last bit of news! I have my interview for San Francisco in TWO WEEKS. EEEEEEE. I am so excited! I am super duper nervous about my interview but I've just been told to be myself. Fingers crossed!
Charlotte x