The Last Four Weeks
Edit: This is one long, long post. It also has over 40 photos. I apologise if it takes you forever to read, I just wanted to get back to regular programming as soon as possible! I hope you enjoy hearing about my trip!
So, my plan to blog while I was travelling didn't really work out. And you know why? Because I didn't want to. There are times in your life when you need to just experience life instead of constantly trying to document it. Sometimes you just have to be. The last few weeks have been some of the craziest, most intense but also most fun times of my life. I've had so many amazing experiences and very little time to really reflect on those experiences. It's only when I talk about them or write them down that I realise, wow, I really have had an amazing few weeks! Instead of doing lots and lots of posts on my trip, I decided just to do one big fat post full of all the things I did and snaps from along the way, then I can get back to doing what I love; getting dressed up, taking pictures and telling you all about it. Some of these photos are beautiful DSLR shots, edited in photoshop, some are quick iPhone snaps and some are Facebook-stolen pictures taken at arm's length. Some of my experiences don't have pictures at all, but the memories will last forever. Here are some of the things I've done over the last few weeks...
- took a crazy trip to Niagara Falls with my housemates, David and Kristyna
- discovered that Niagara Falls is the most beautiful place I have ever been (fun fact
- one of my uncles proposed to my auntie there!)
- took a late night "illuminations" tour of DC
- ate at picnic in the park
- spent four hours in the Newseum
- took a tour of the Library of Congress
- had way too much fun playing the iPad version of The Game of Life
- watched potentially the worst historical film ever made at the Virginia Museum of the Civil War
- tried on Civil War costumes intended for children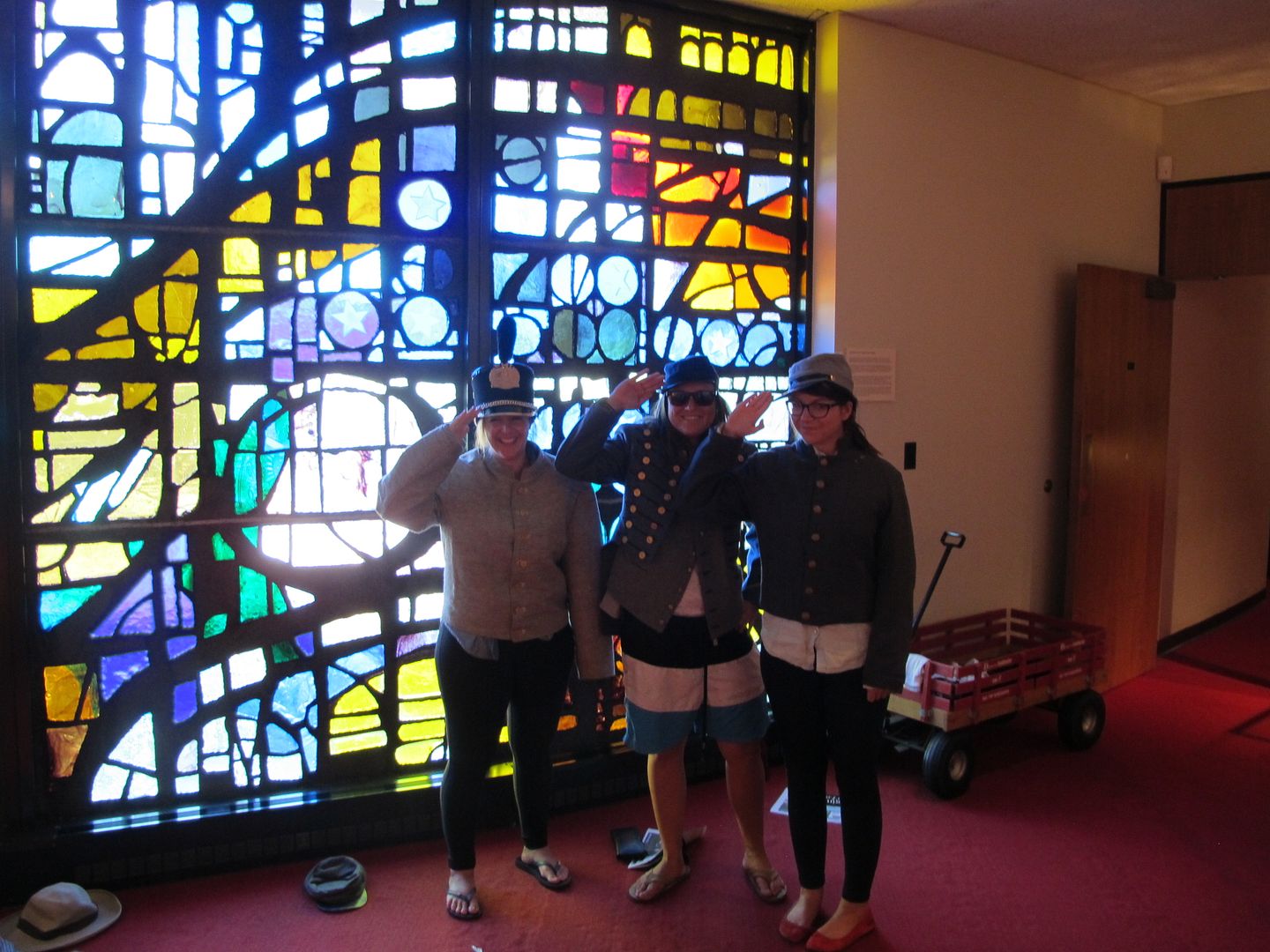 - bought cowboy boots in Nashville
- and a cowboy hat, of course
- did some line dancing and sung karaoke in the home of country music
- visited Sun Studio in Memphis where Elvis and many other legends recorded music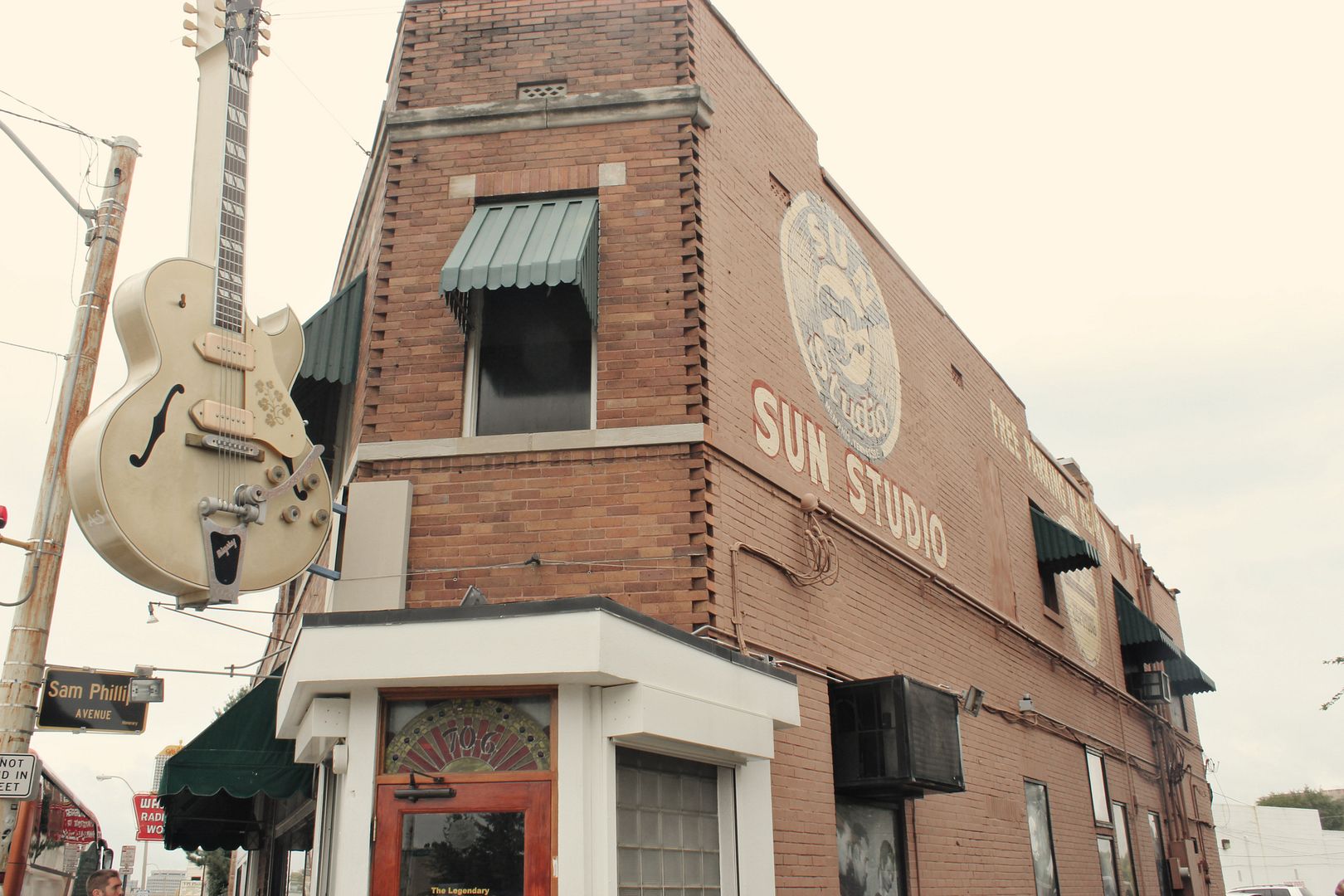 - visited the Civil Rights Museum and the spot where Martin Luther King Jr was shot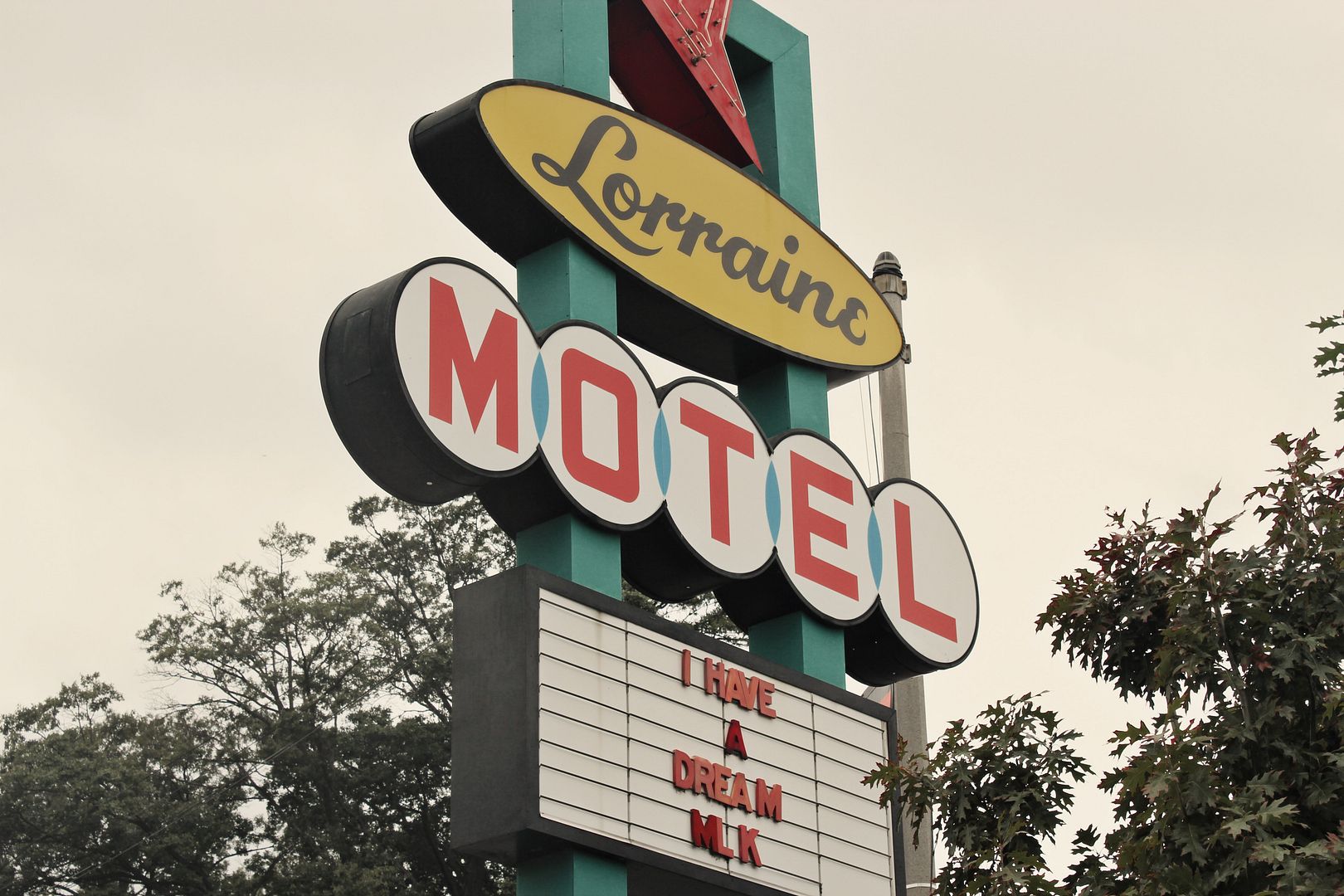 - saw the actual Montgomery Bus in the museum (you might know I have an American Studies degree so this was kinda a big deal!)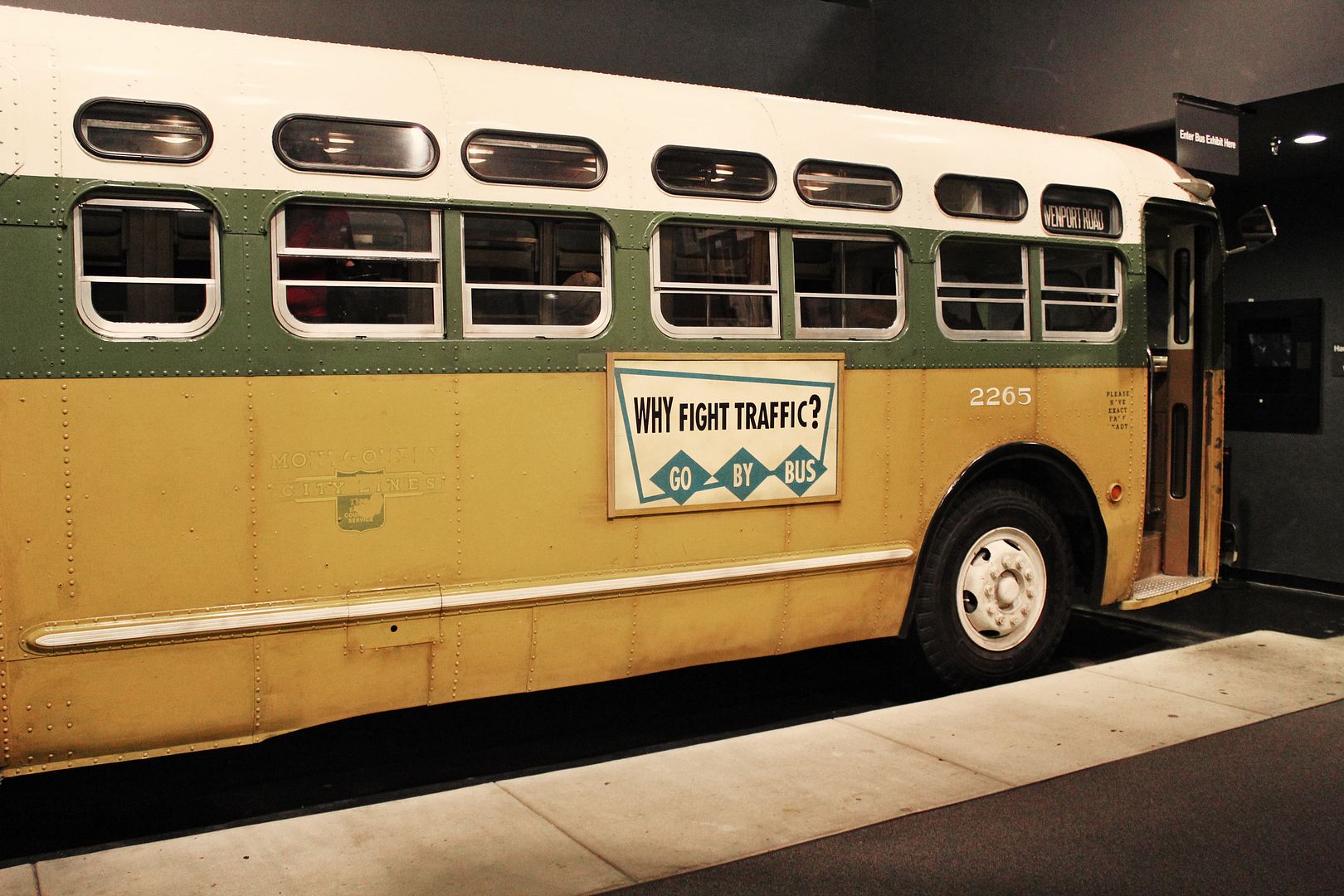 - took a tour of Graceland, visited Elvis' grave and had a peek inside his two personal jets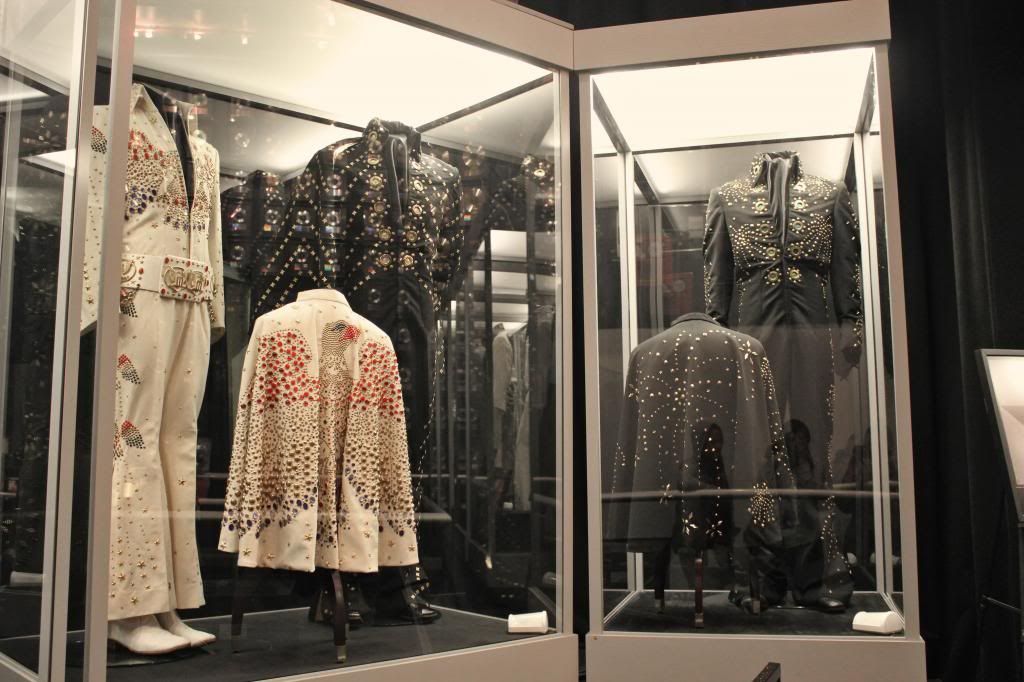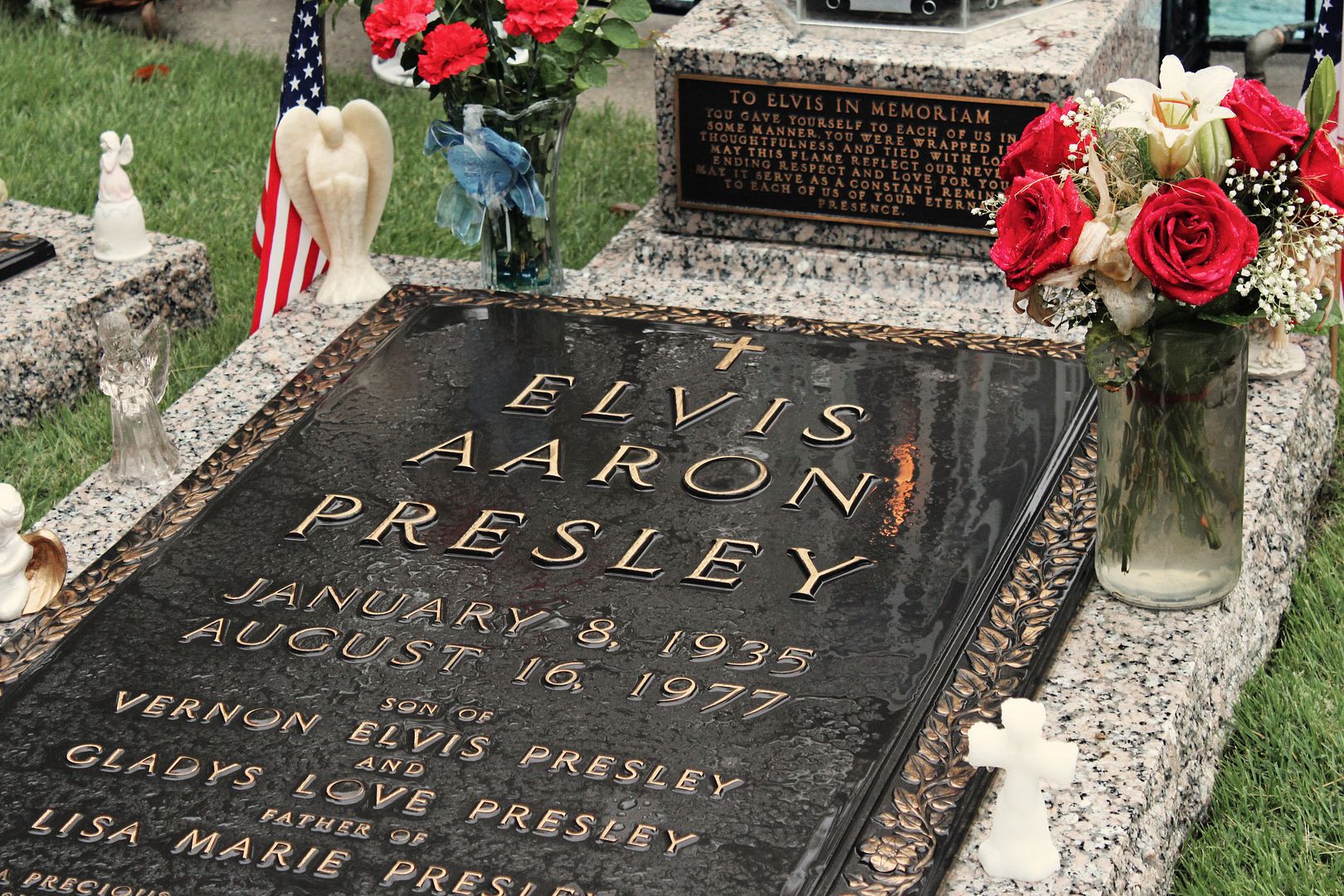 - went out for cocktails and dessert in a pink limo
- drank hurricanes and hand grenades in New Orleans
- ate real New Orleans seafood gumbo
- did more (and less successful) karaoke
- dressed up as pirates and took a swamp tour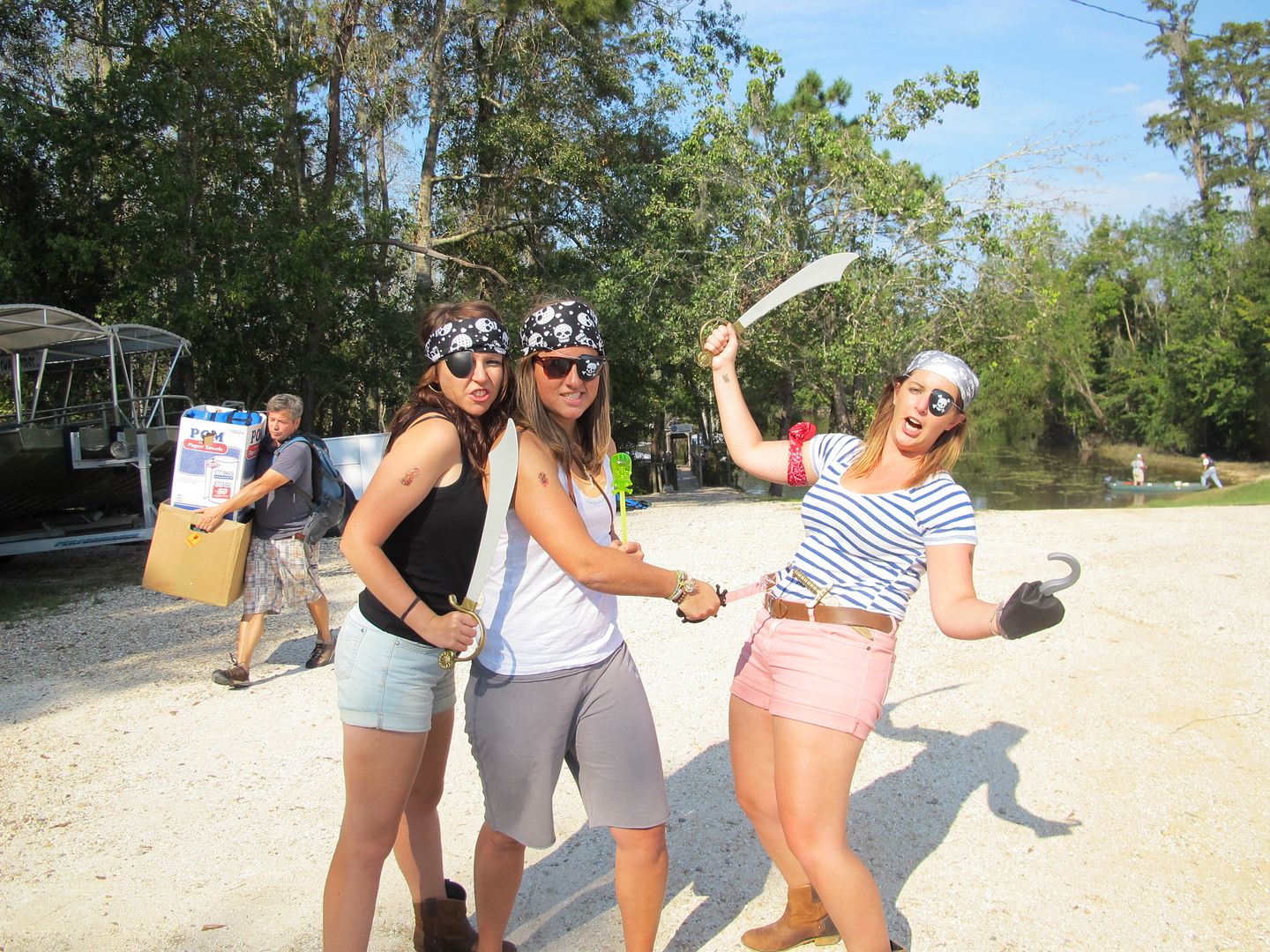 - saw a couple of alligators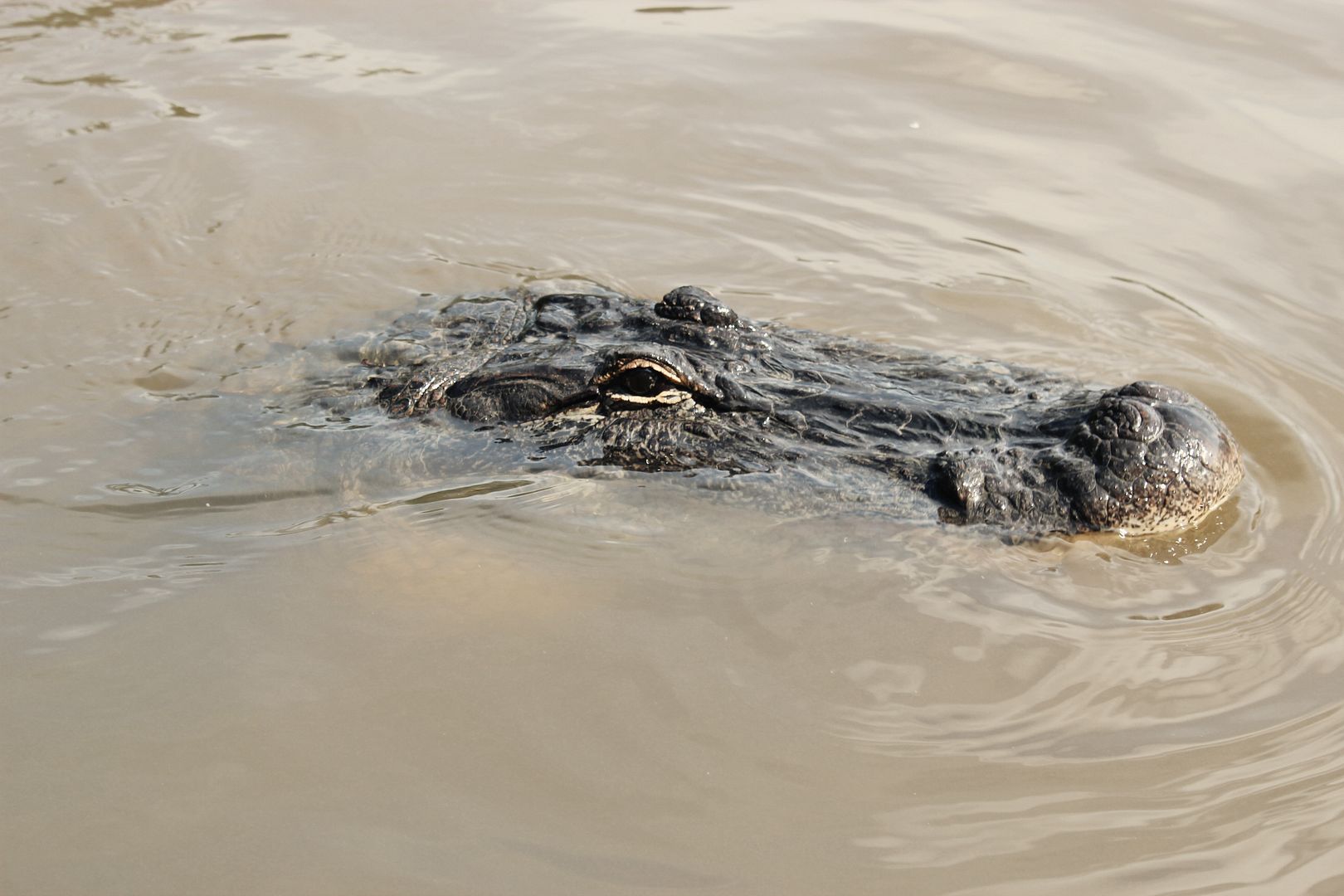 - visited the world's only Tabasco factory (and tried everything from chilli ice cream to chilli soda. And of course, lots of kinds of Tabasco!)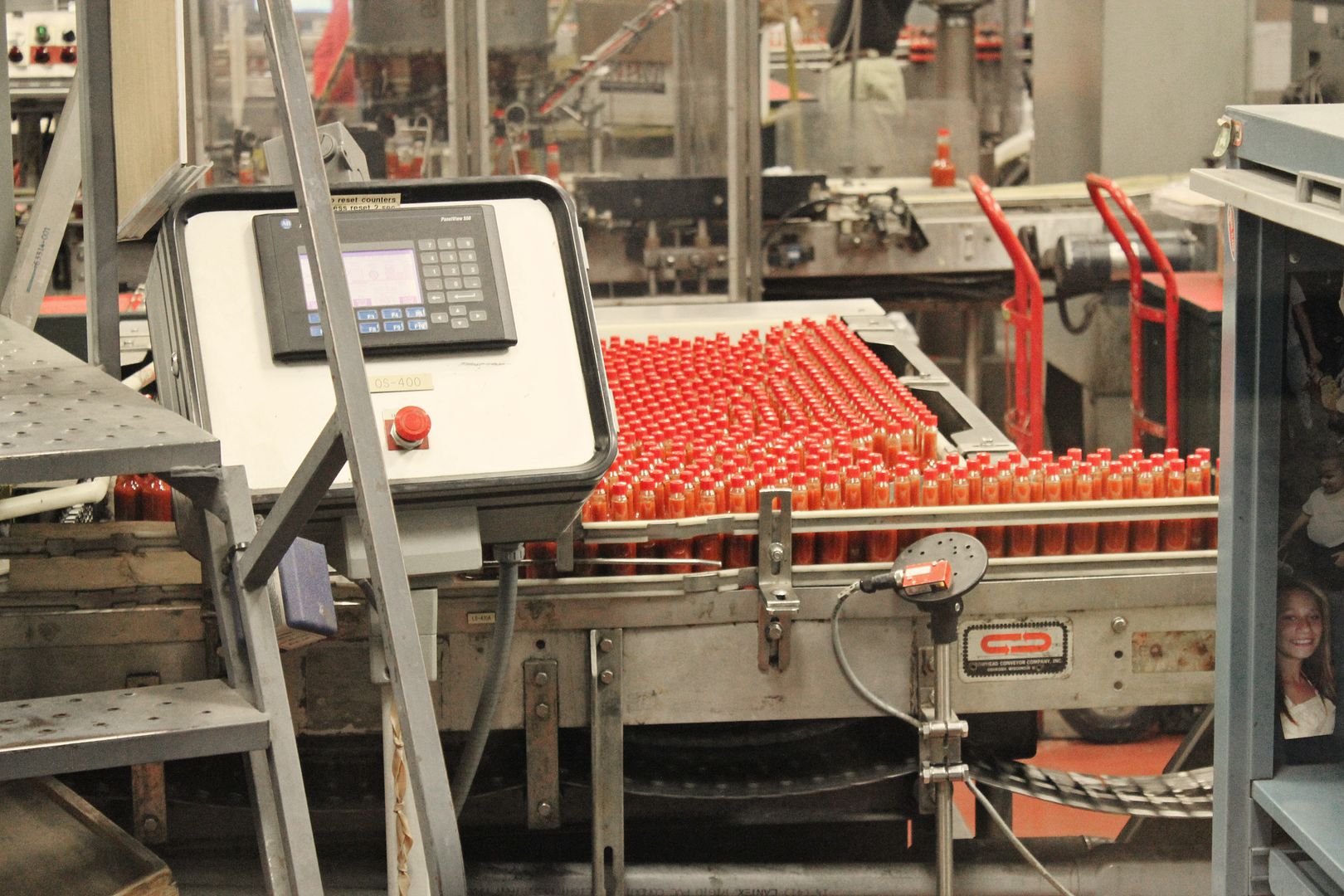 - crossed the border into Texas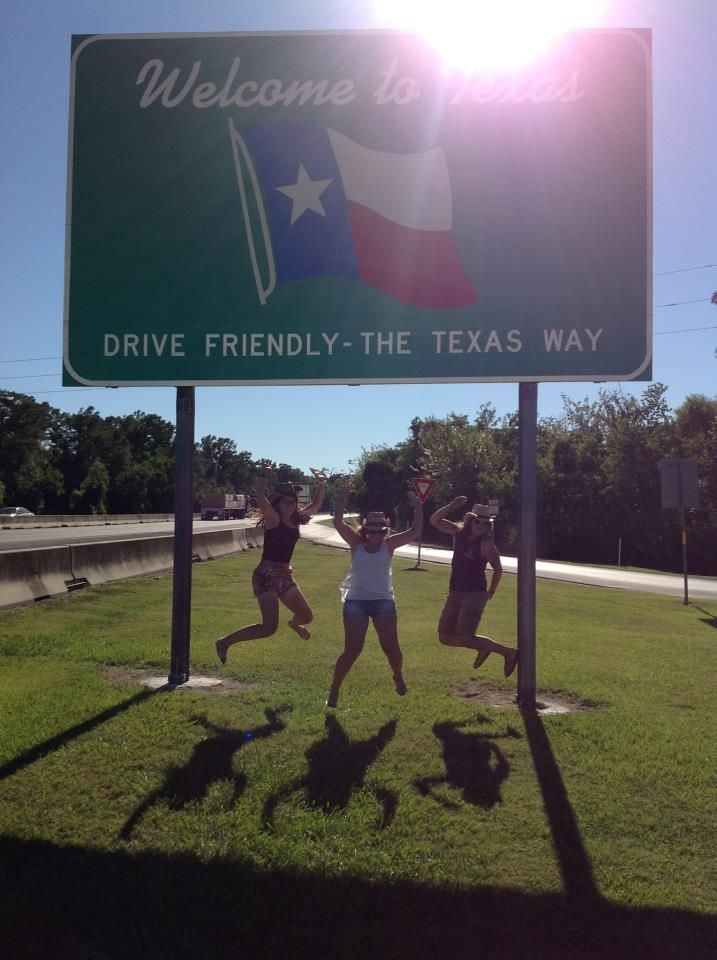 - dressed up as cowboys in San Antonio to visit a cowboy bar
- danced with a real cowboy who taught me to two
-step
- saw at bat flight at Carlsbad Caverns
- explored the caverns and the rock formations inside, including discovering that the Rock of Ages actually looks like a walrus
- ate Mexican food in Santa Fe
- visited Roswell and the UFO Museum, wearing tin foil hats for protection, of course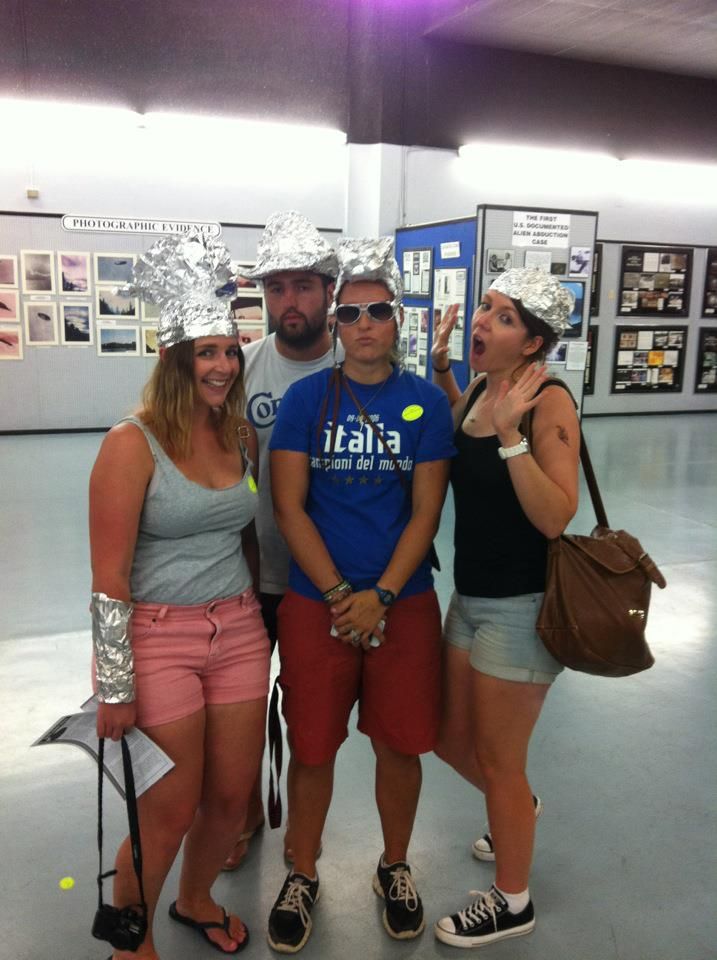 - went to Mese Verde National Park and explored ruins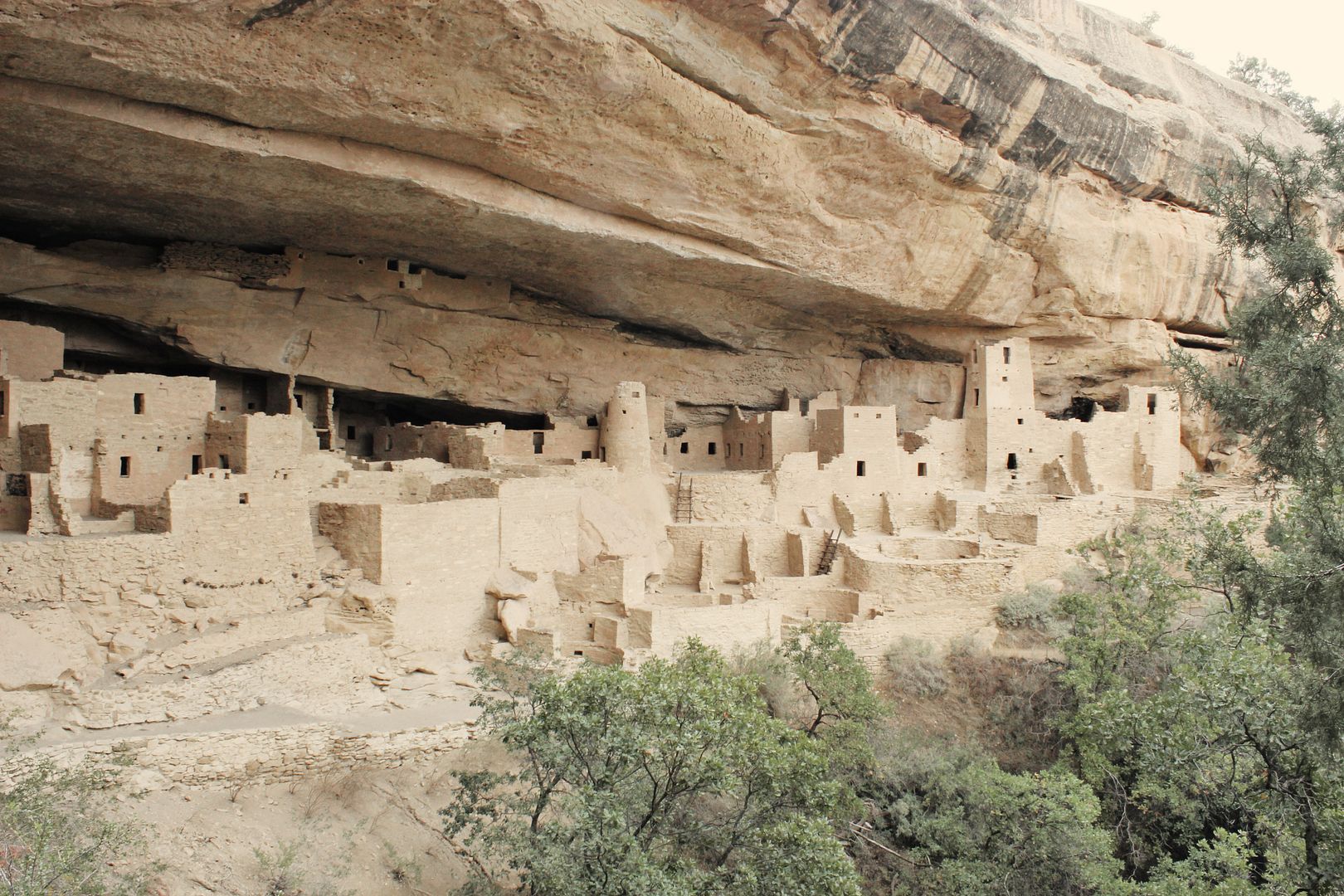 - got my first Junior Ranger badge from the Aztec Ruins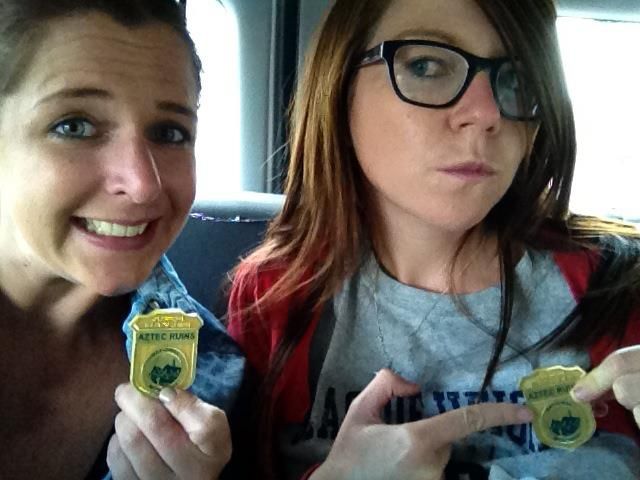 - visited Four Corners and sat in the middle of four states (New Mexico, Utah, Arizona and Colorado)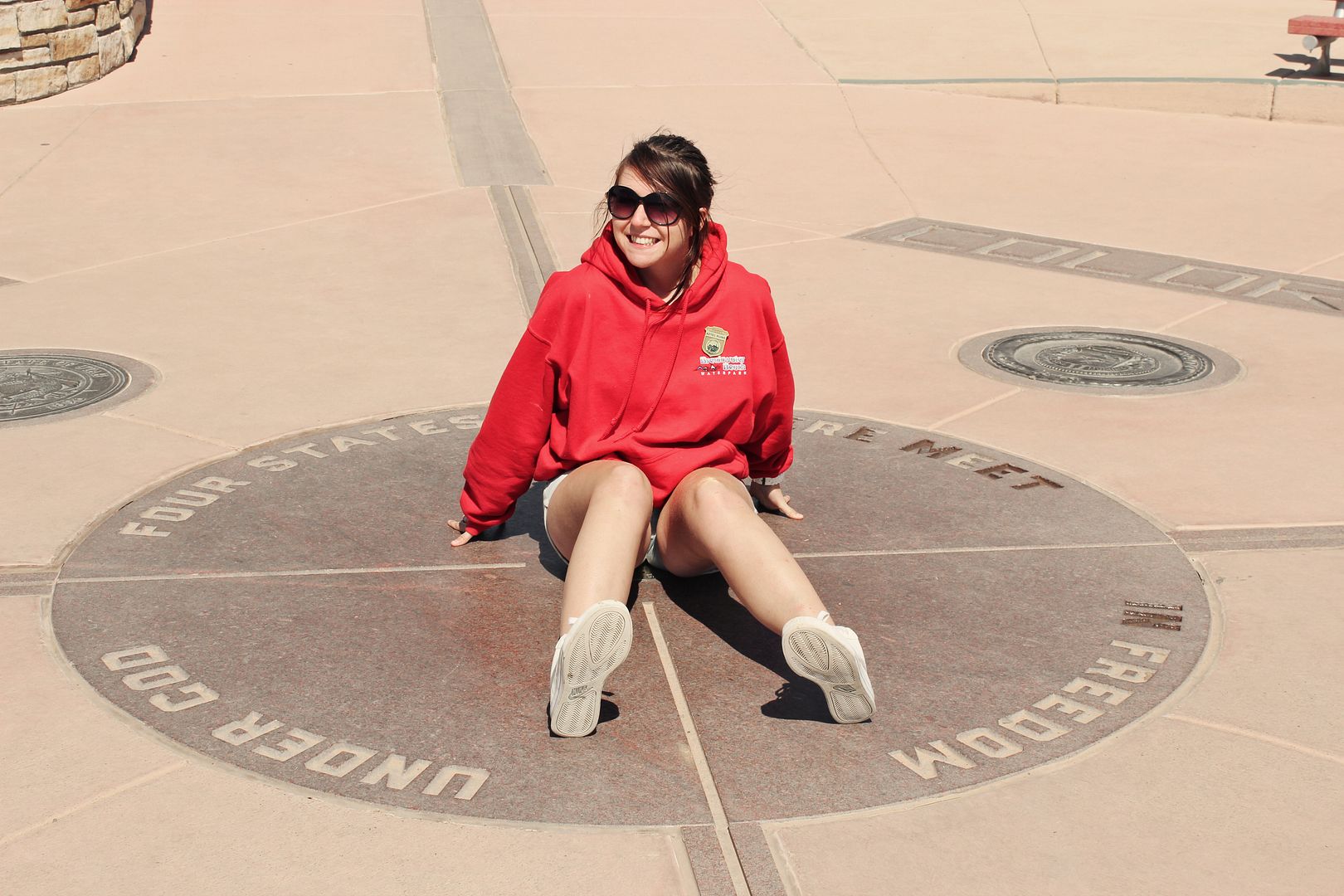 - stopped at the spot where Forrest Gump stops running (and took lots of running and jumping pictures!)
- stayed with the Navajo in Monument Valley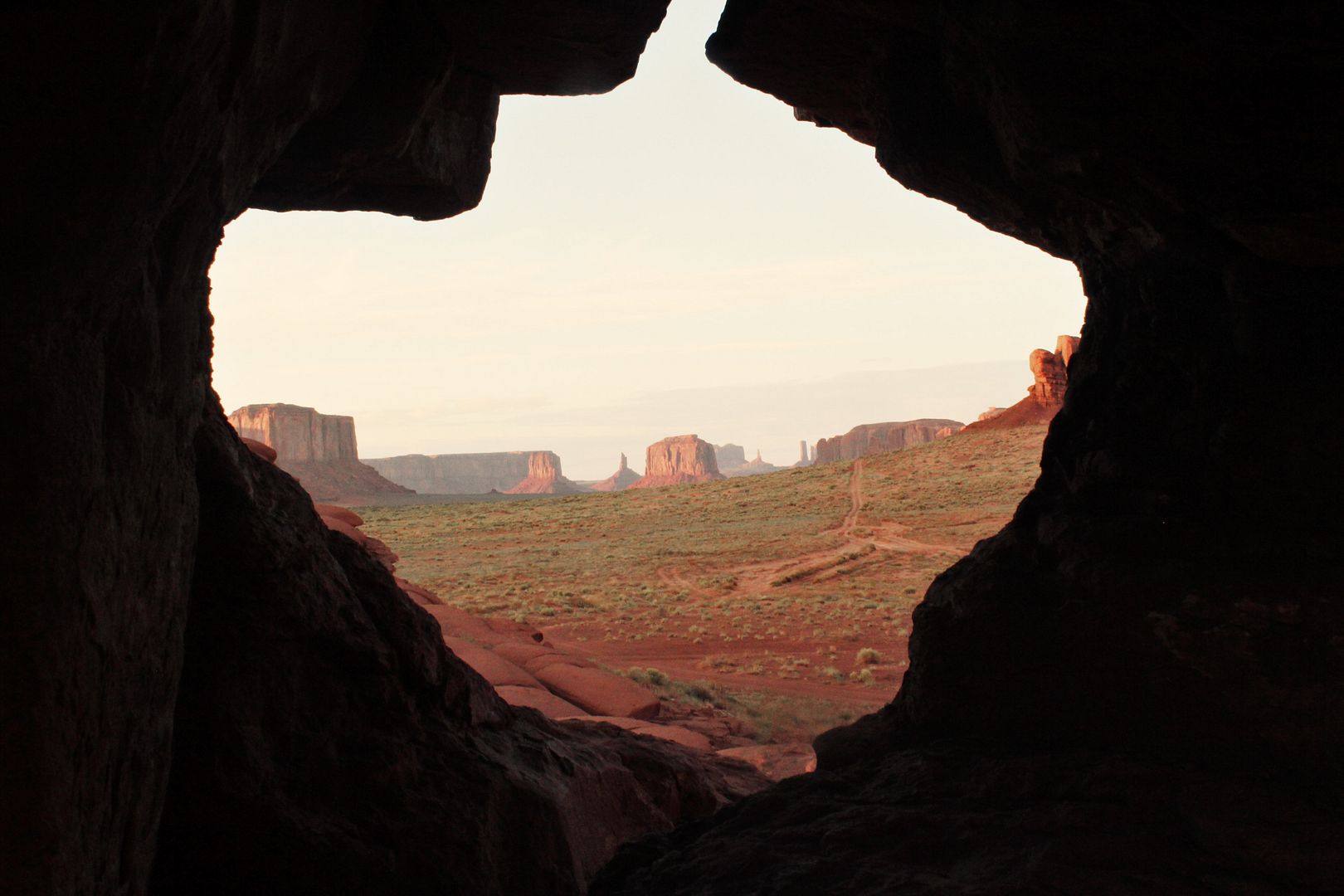 - had the most thrilling (and potentially life
-threatening) experience being driven through the valley on the back of an off
-road jeep
- ate traditional Navajo tacos, joined in their traditional dances and enjoyed their stories and singing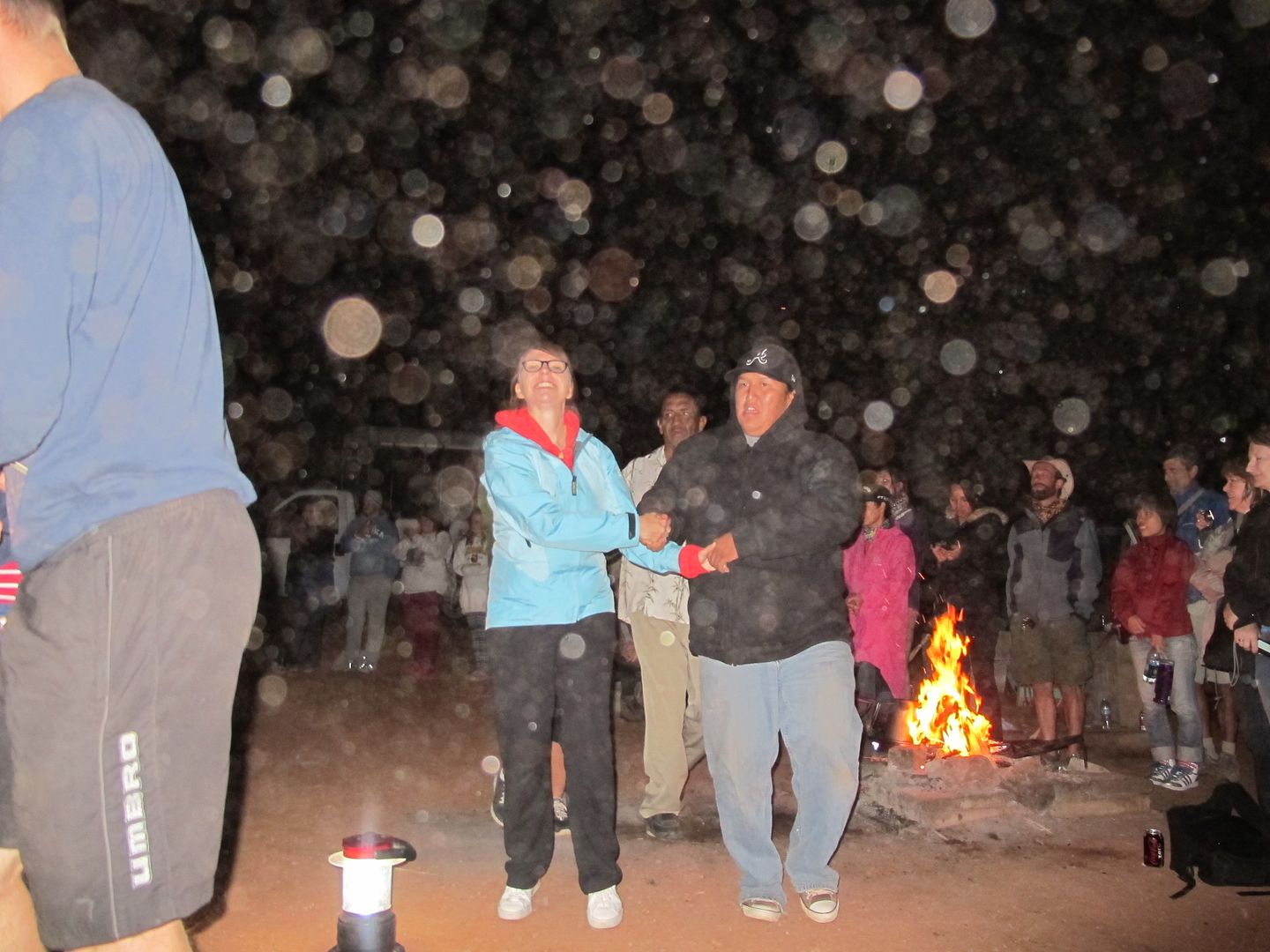 - slept in a hogan
- watched the sunrise over Monument Valley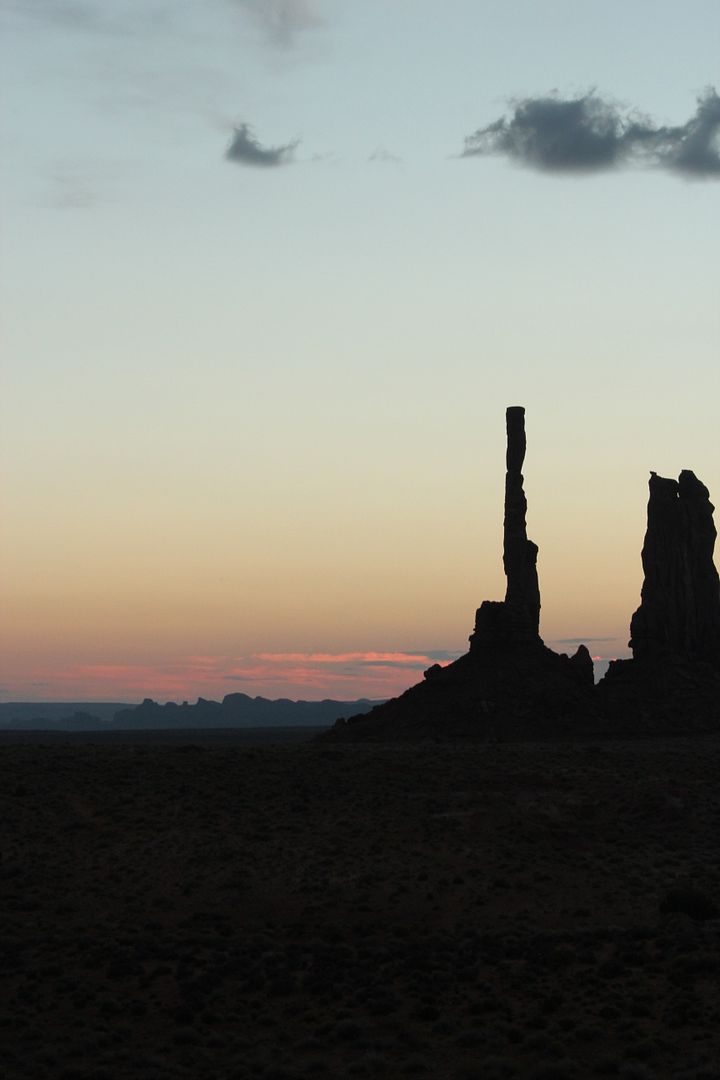 - explored the monuments and the view from John Ford's Point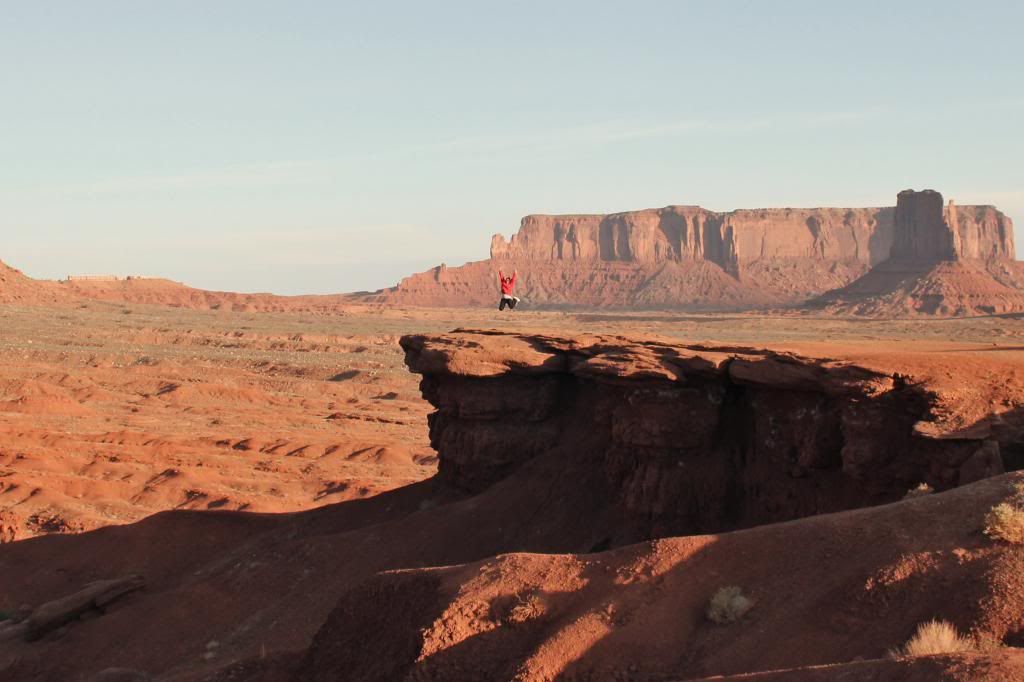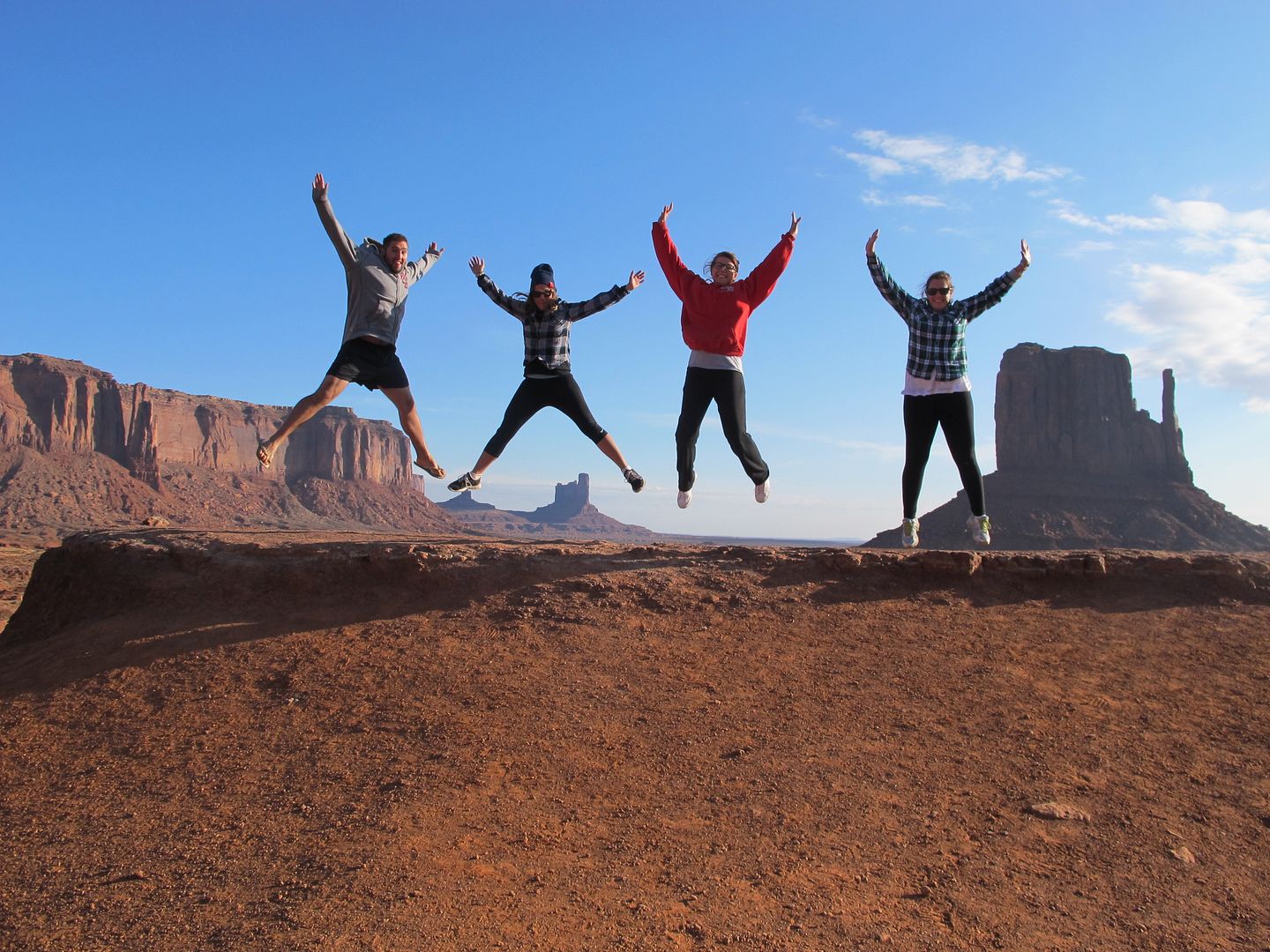 - received our second Junior Ranger badges from the Navajo Monument
- wore a paper bag over my head as our tour leader Amanda led us one by one to the edge of the Grand Canyon so we could all take them off at once and see the Grand Canyon for the first time at the same moment. The picture of us after we take them off is priceless. It really is breath
-taking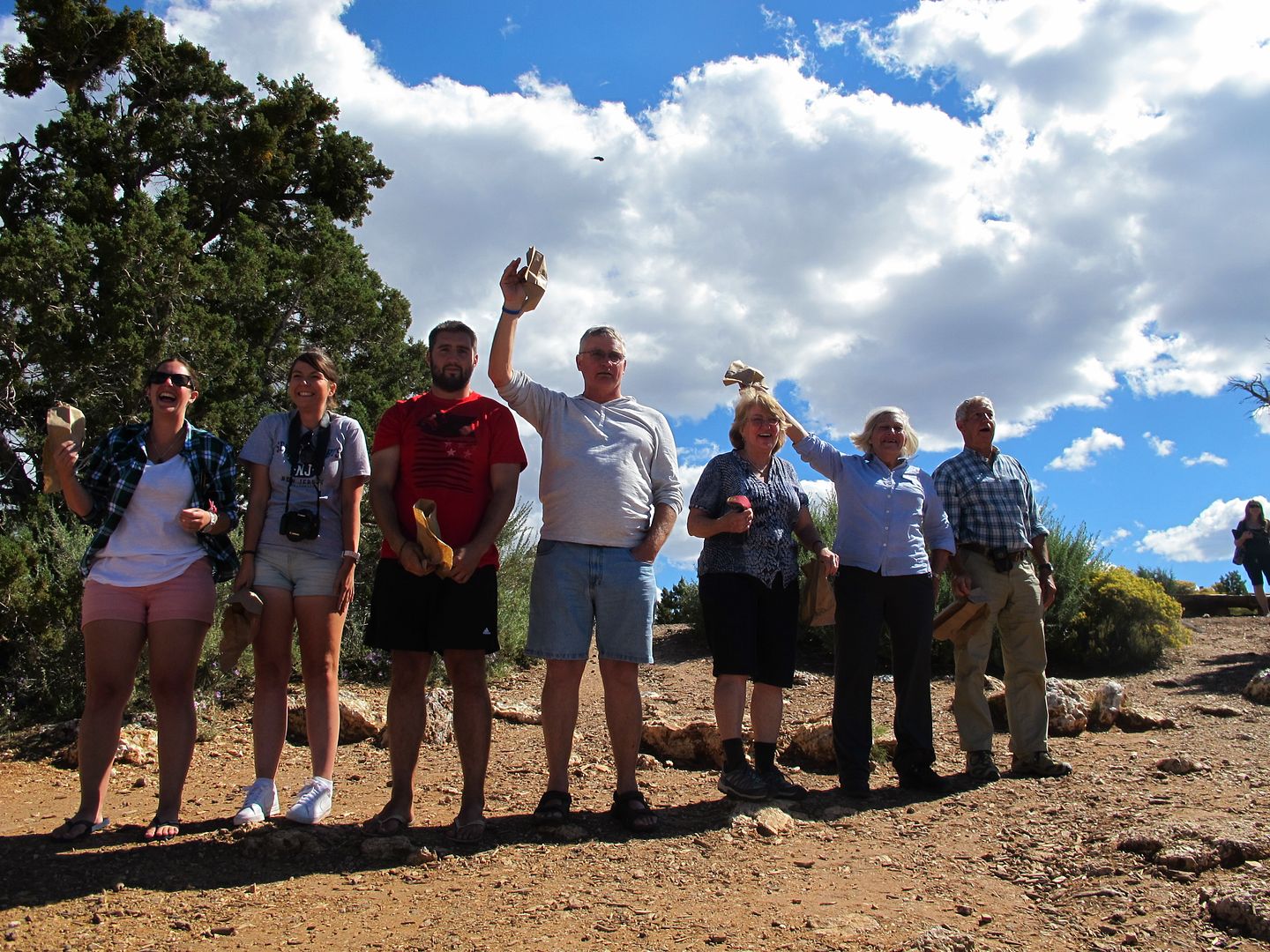 - took a gazillion photos of the Grand Canyon (including the obligatory sat
-on
-the
-edge photo)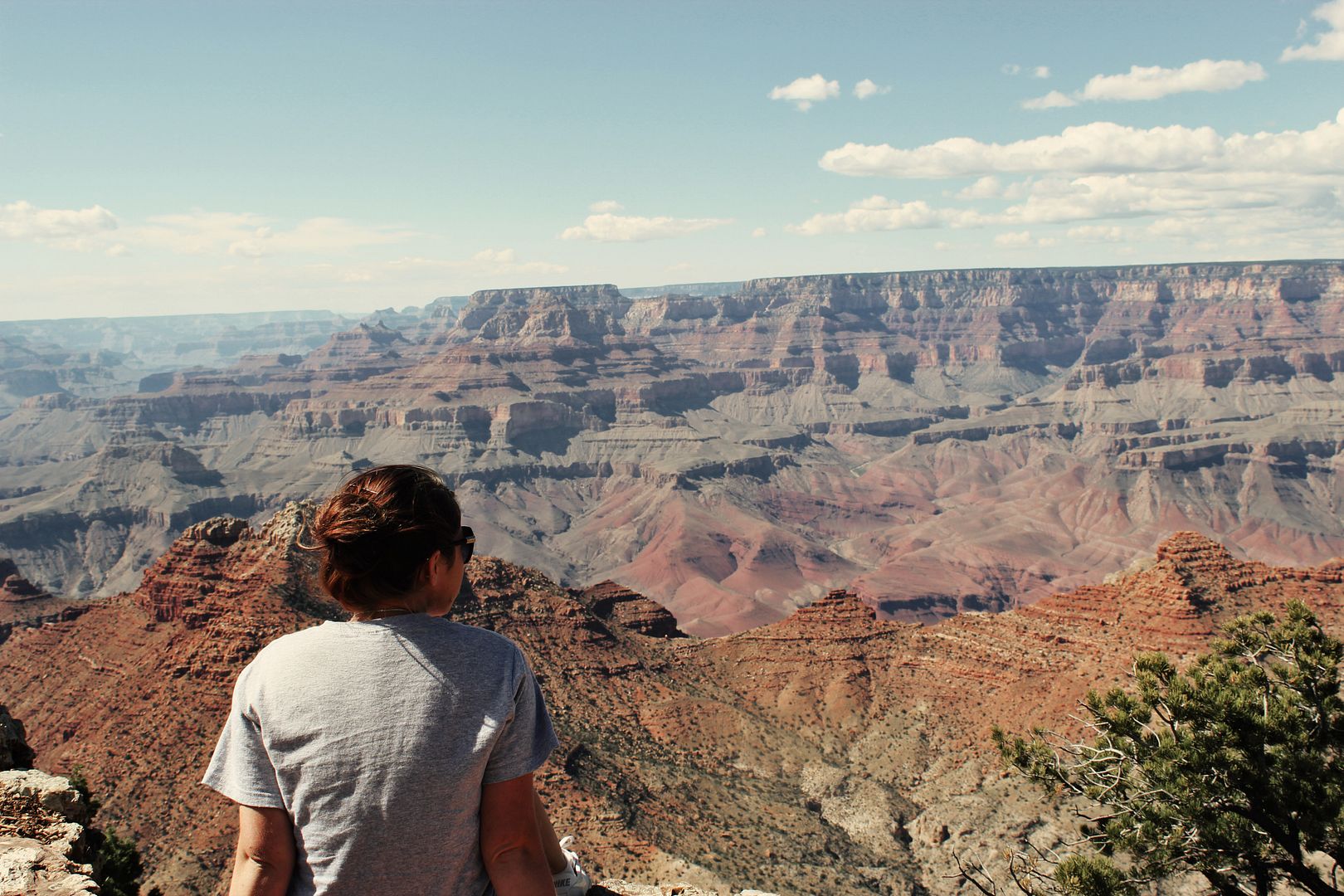 - took a helicopter ride over the Canyon for the full experience (which was amazing!)
- ate pizza and watched the sunset over the Grand Canyon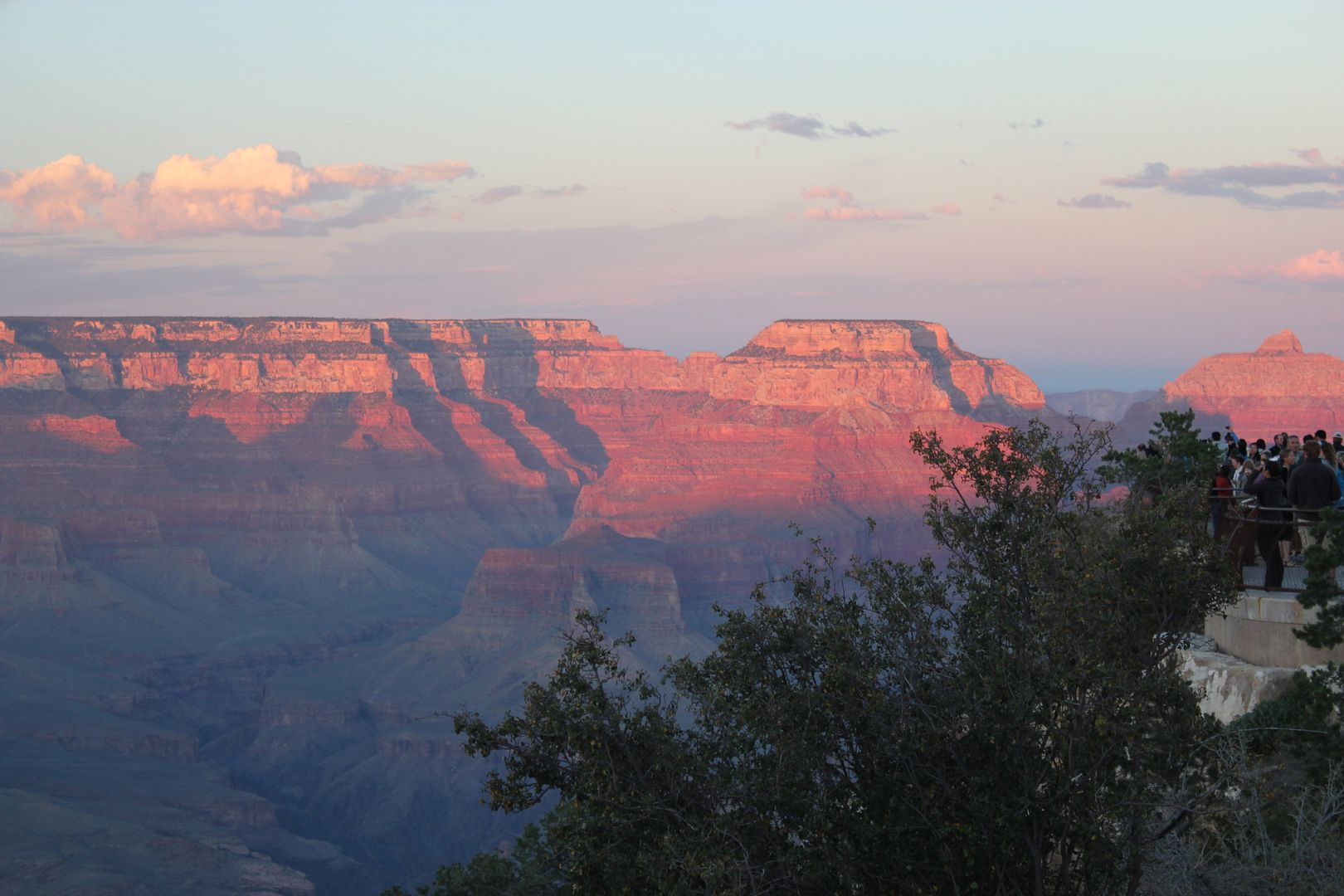 - did my first hike (only an hour but I am soooo not a hiker!)
- got my Grand Canyon Junior Ranger Badge
- drove on the historic Route 66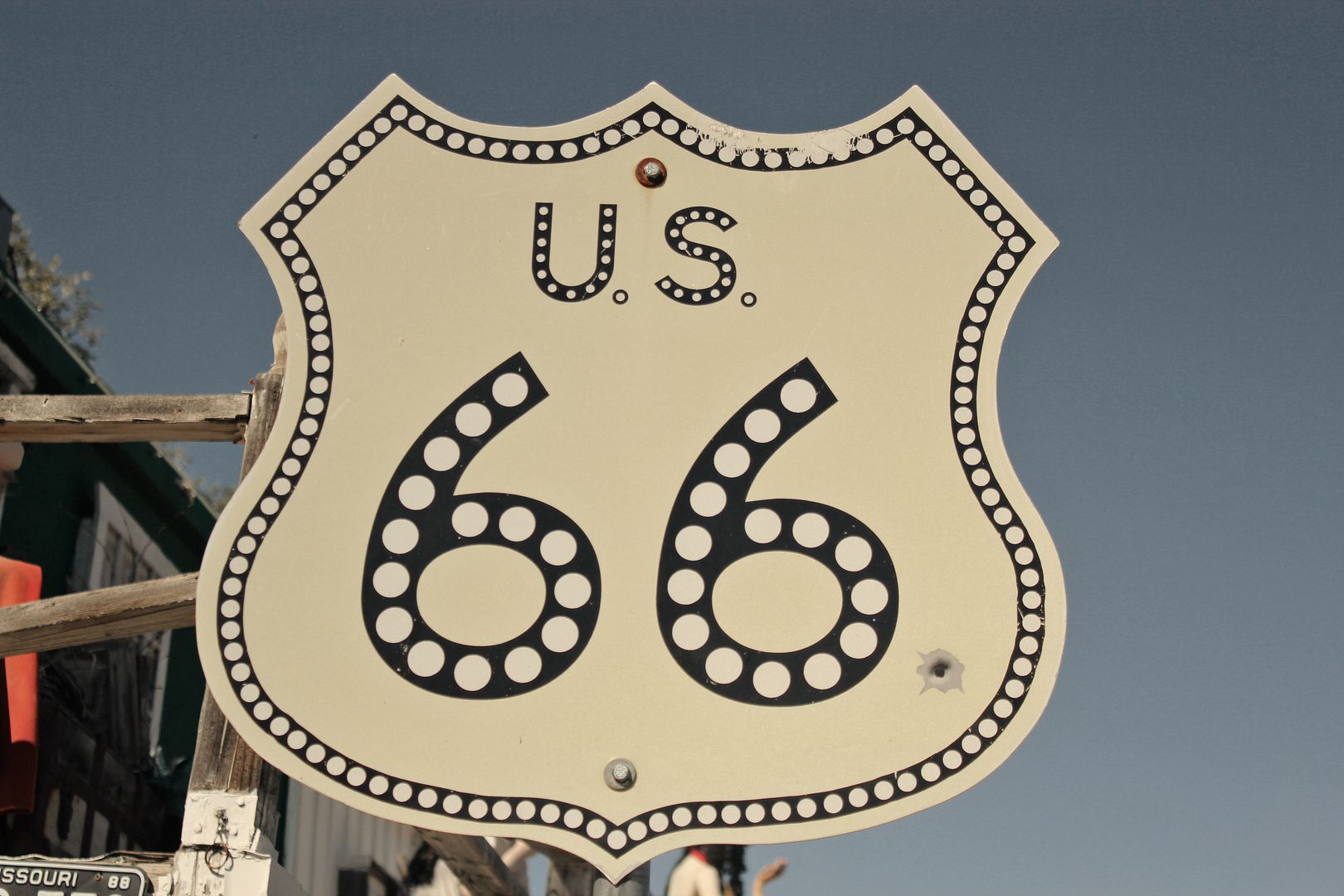 - took a limo ride in Las Vegas
- visited the Freemont Street Experience
- tried to take a photo at the Welcome to Fabulous Las Vegas sign (but had battery issues!)
- watched the water show at the Bellagio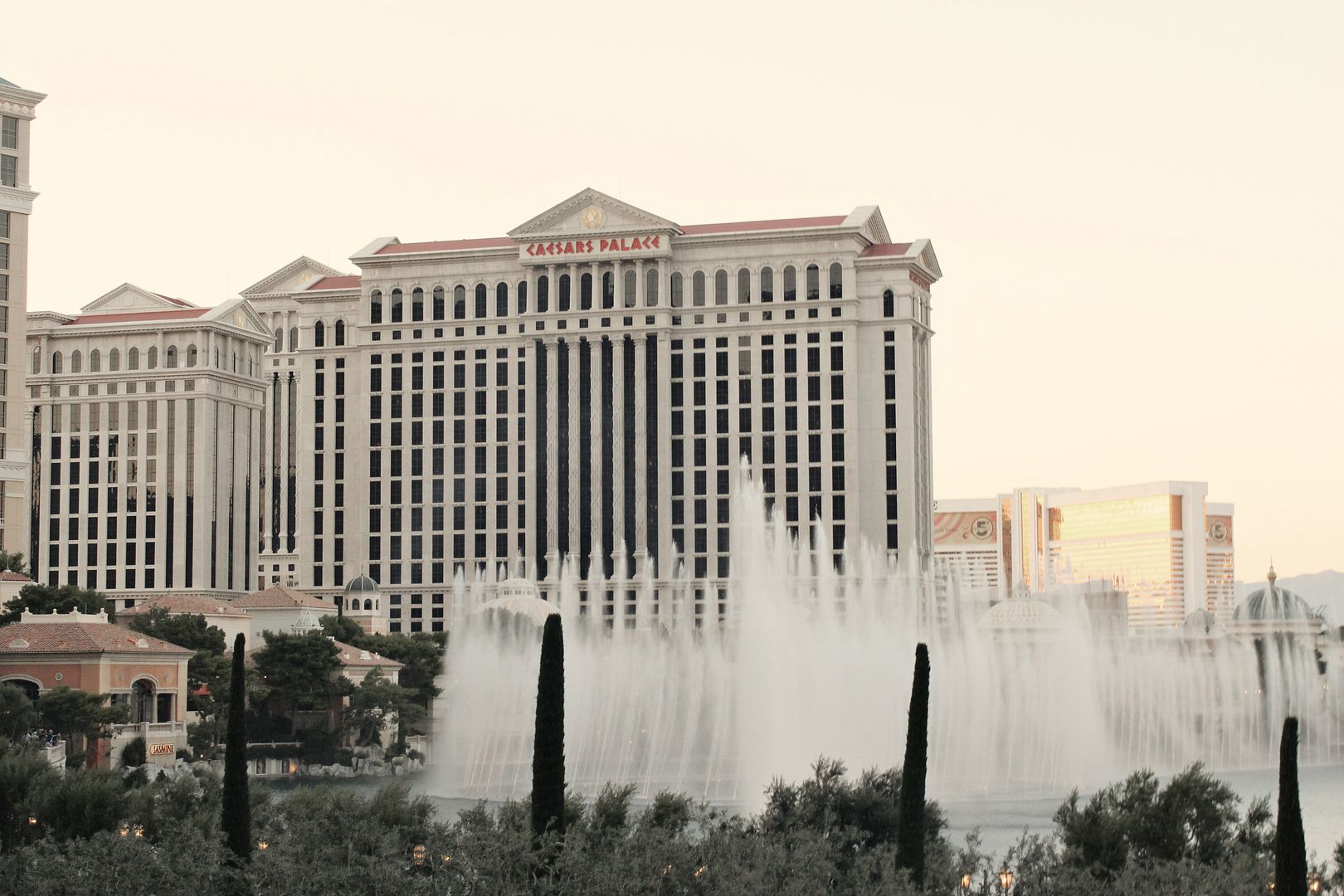 - went to see David Copperfield at the MGM Grand (you're never too old for magic! He was amazing!)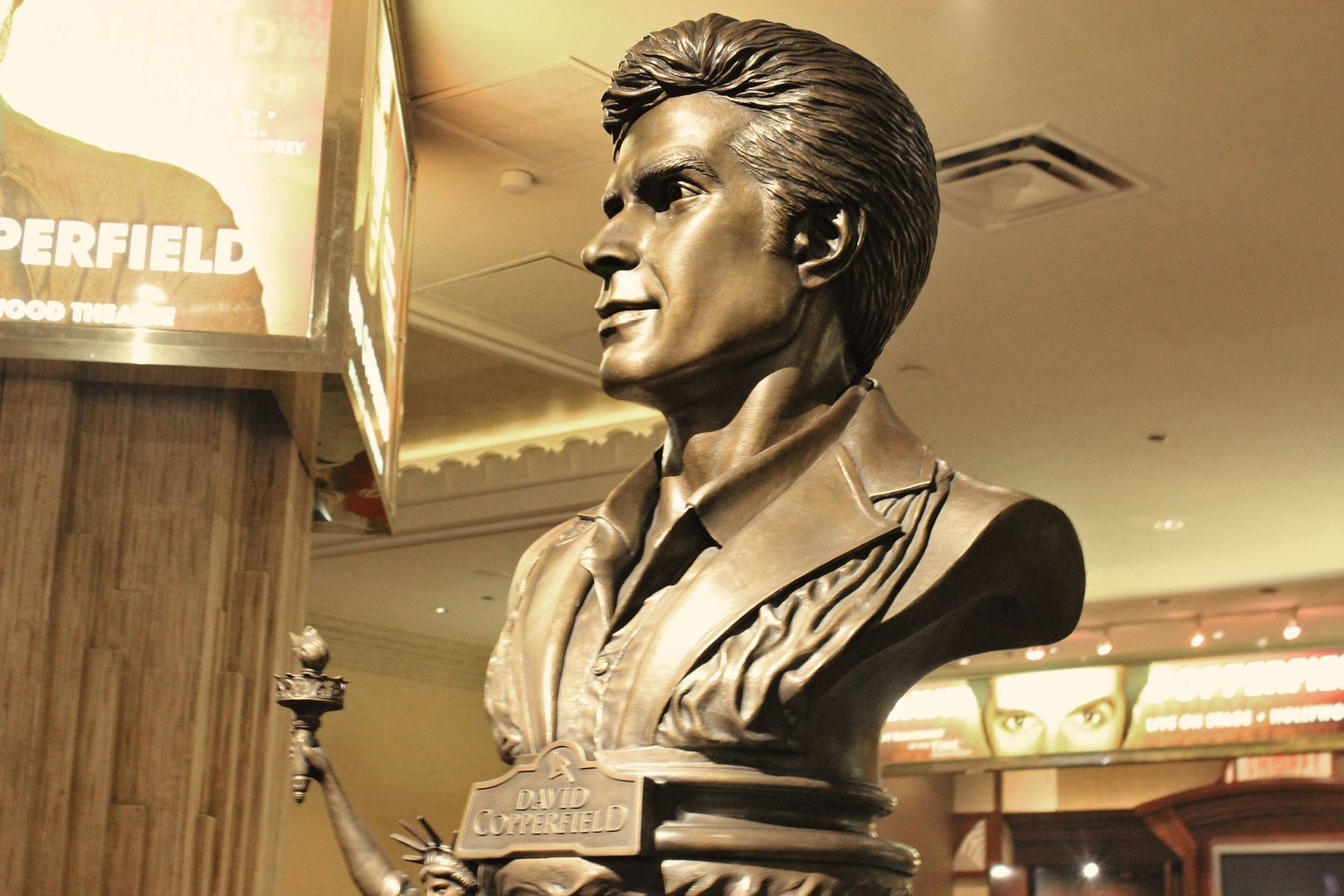 - walked the strip as the sun went down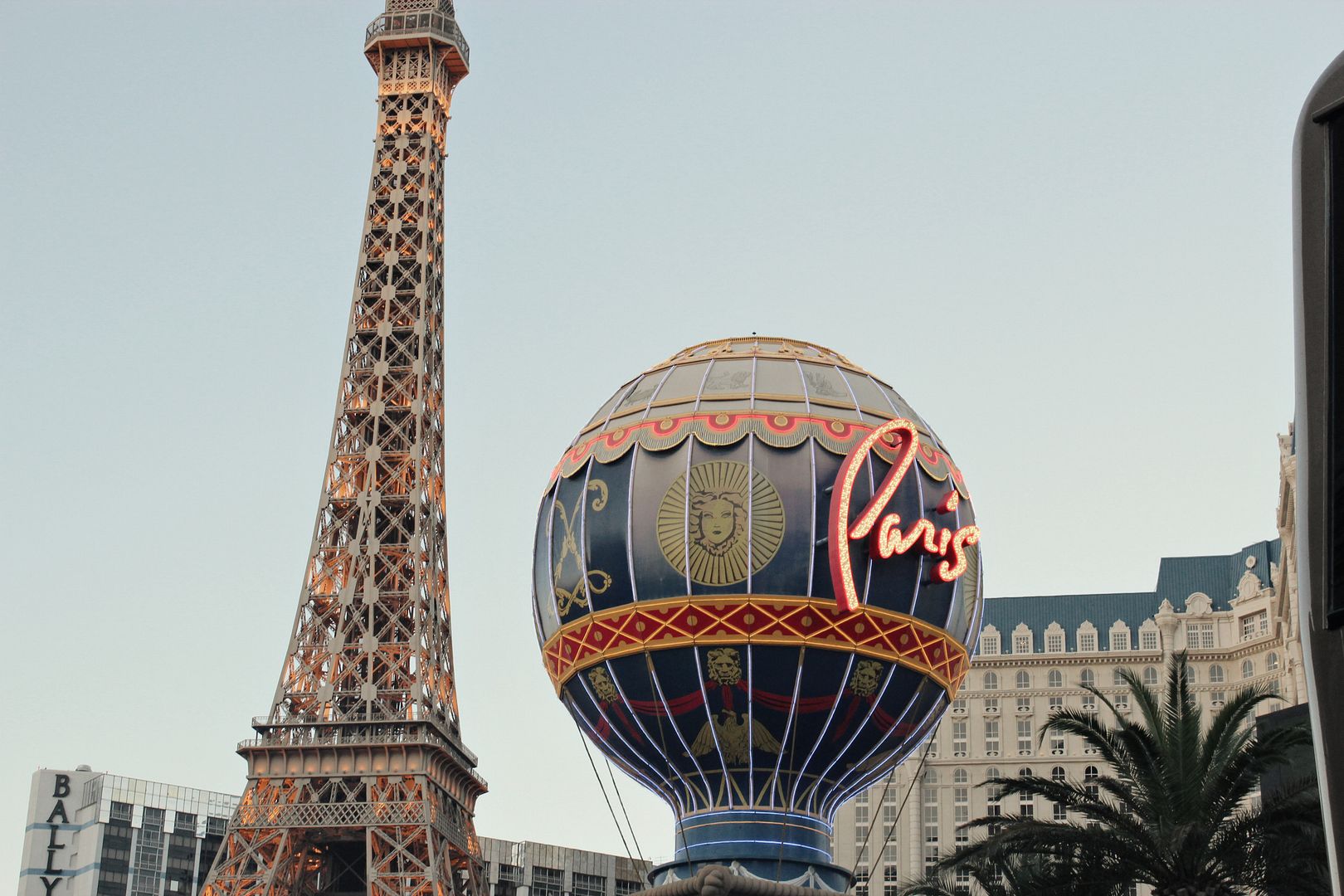 - walked through the Belargio and Caesar's Palace
- saw the volcano show at the Treasure Island
- hung out below sea level in Death Valley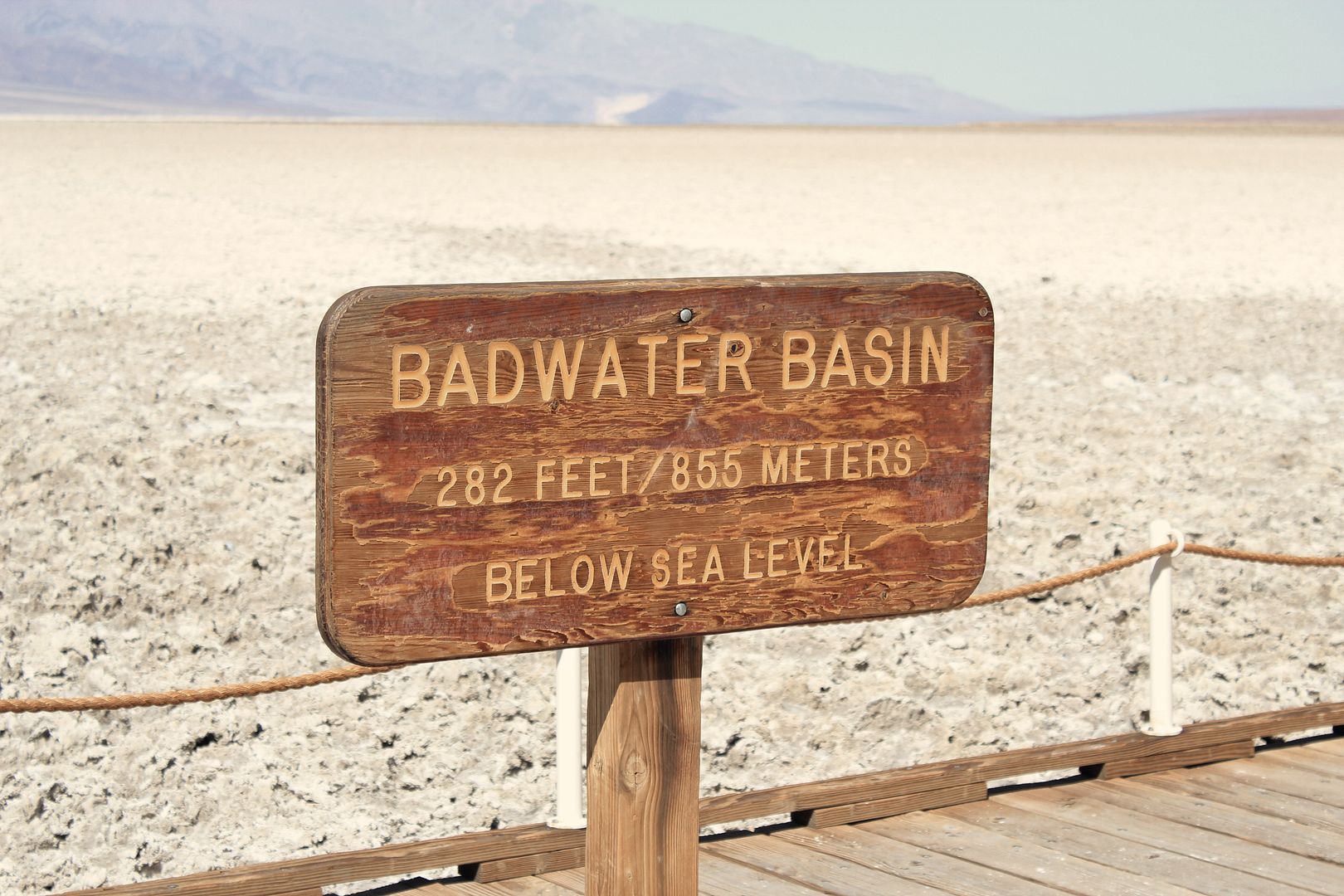 - and the spot where the world's hottest recorded temperature was found
- got our fourth ranger badge at Death Valley
- fifth ranger badge at Yosemite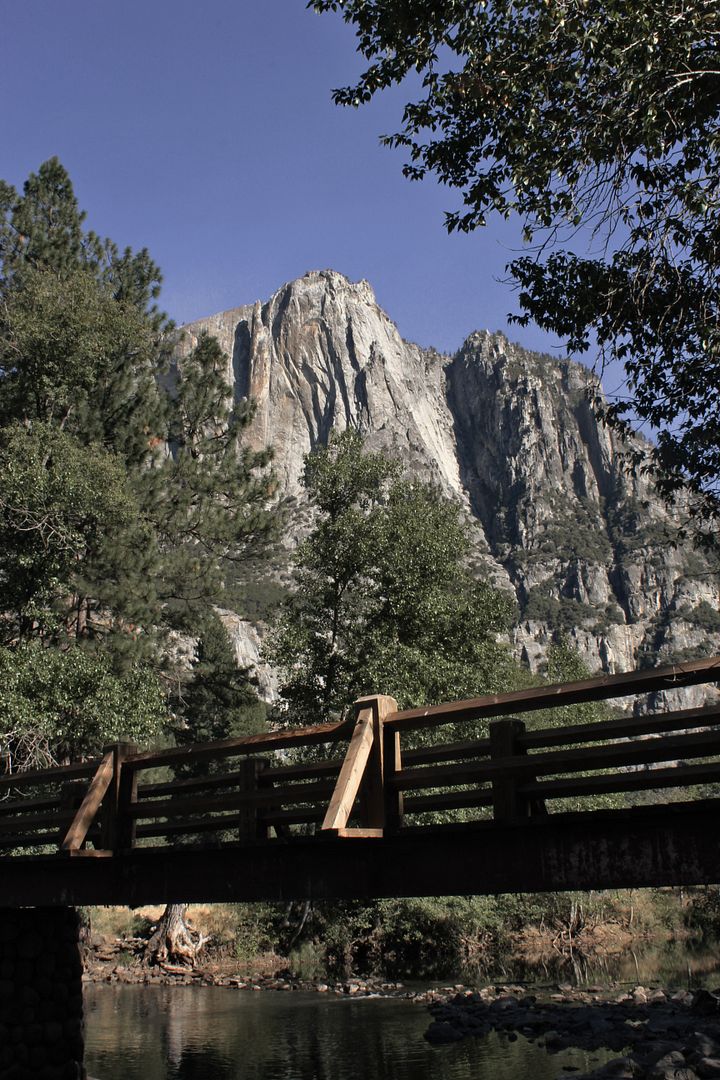 - took a photo walk and a bear talk while at Yosemite
- watched the sunset and ate picnic food
- had In and Out burger. Twice. (the grilled cheese is delicious)
- watched exceptionally bad comedy at the San Francisco hostel, which was only saved by free beer
- had the worst night's sleep ever at SFO airport (and promptly booked a hostel for the night I'd planned to sleep at JFK!)
- ran to catch my flight to Duluth after my flight to Minneapolis was delayed
- managed to arrive without my suitcase
- got way way too excited about being back in Duluth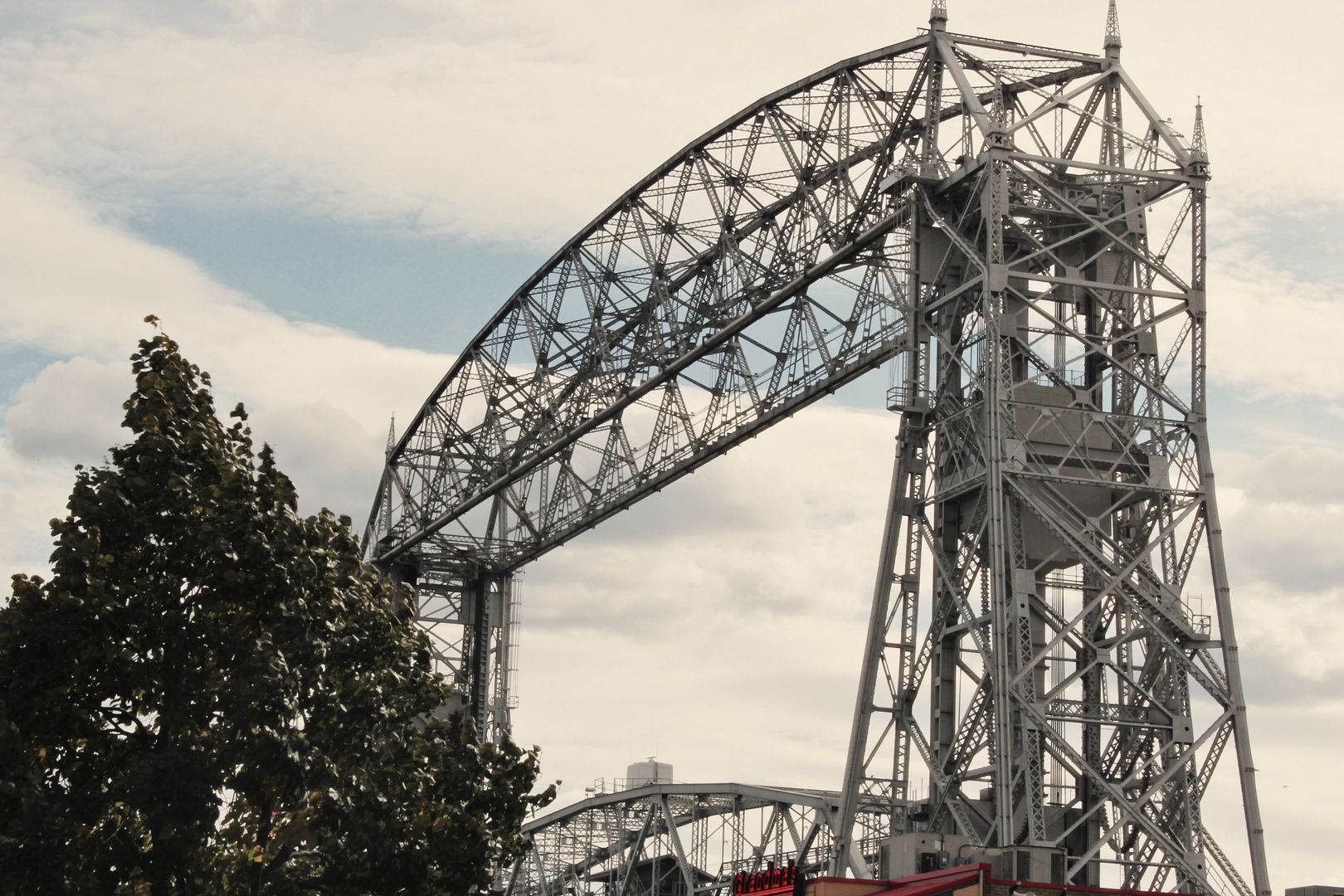 - went to Canal Park and ate Coldstone, exactly what I wanted with one of my best friends, Michelle, who I hadn't seen since April!
- bought a new
Duluth tshirt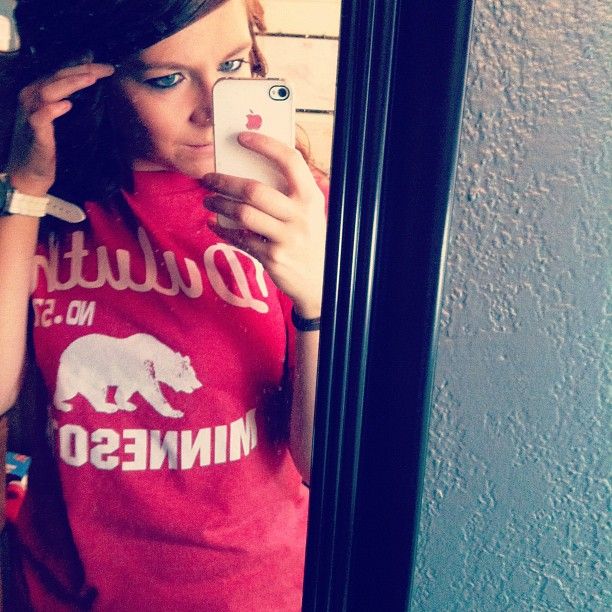 - after over a year, finally had some delicious Pizza Luce Baked Potato Pizza again!
- got dressed up had a night out of dancing and fun at the local gay club
- met up with Ashley from Two Eyes in the Mirror for a delicious brunch, moccasin shopping (we both bought the same Minnetonka maroon boots!), candy apple eating and thrift store shopping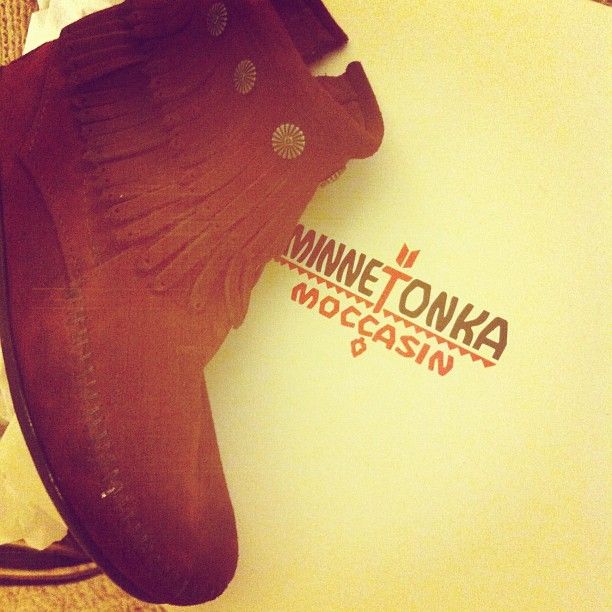 - found that going back to UMD where I studied abroad is beyond weird. Being back at Duluth felt like home but I don't feel like I belong at UMD anymore.
- had a really fun time meeting up with professors and old friends at UMD, though
- ate sushi and hung out with my friend Laura
- took myself out on a date for my last night in New York. I grabbed a veggie burger from Five Guys (sorry Amanda, I just had to see if it was as good as In N Out!), took myself to see The Perks of Being a Wallflower and got Coldstone while I walked around Times Square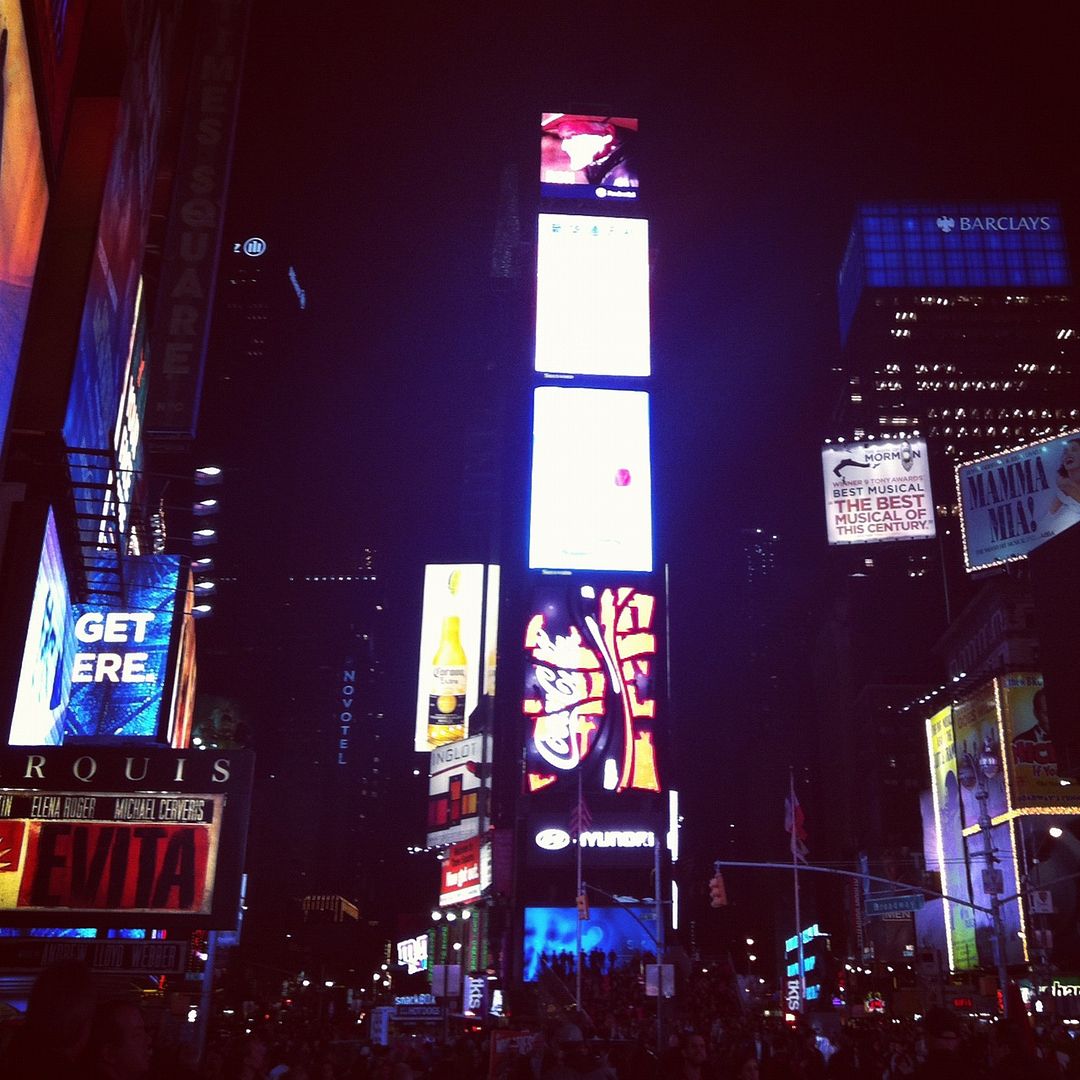 So there are a hundred reasons why I haven't been blogging over the last four weeks! I'm back home now so I'm going to get back to normal blogging as soon as possible
- that and catching up on sleep! I've had an absolutely crazy few weeks
- hell a crazy few months!
-and I cannot believe it's all over. It feels like a dream! I hope you enjoy reading about my trip and I'll be back to normal blogging soon!