Things I Wear For Work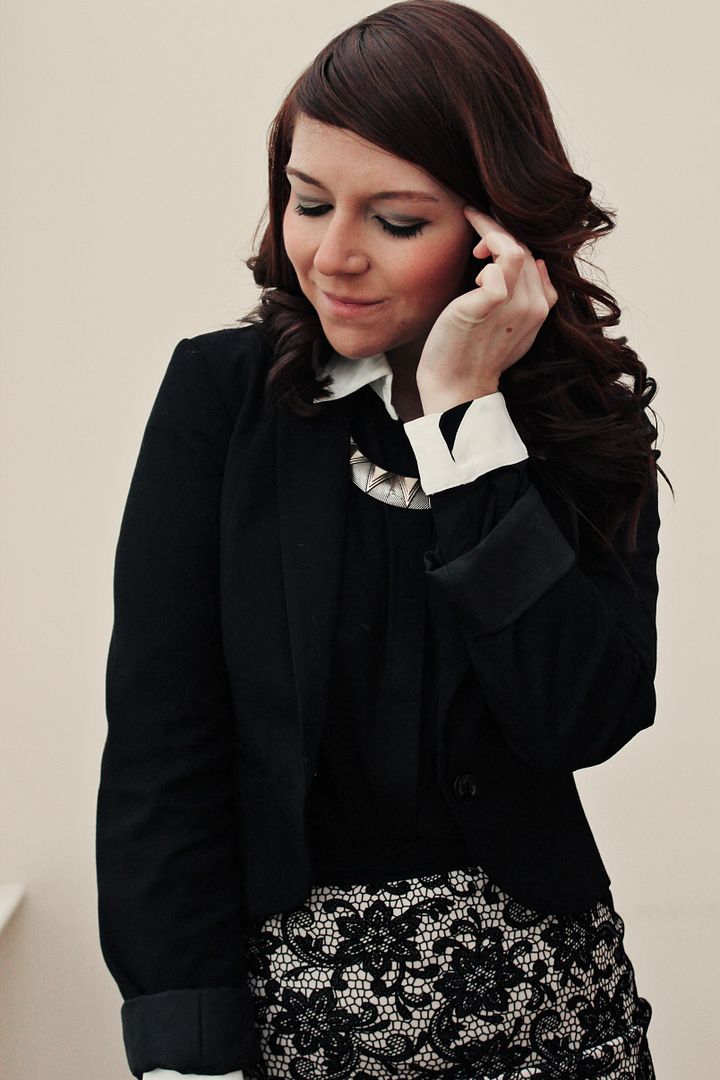 black shirt
-Modiste Boutique
pencil skirt
- Primark
cropped blazer
- H&M
heels
- Marks and Spencer
necklace
-Forever 21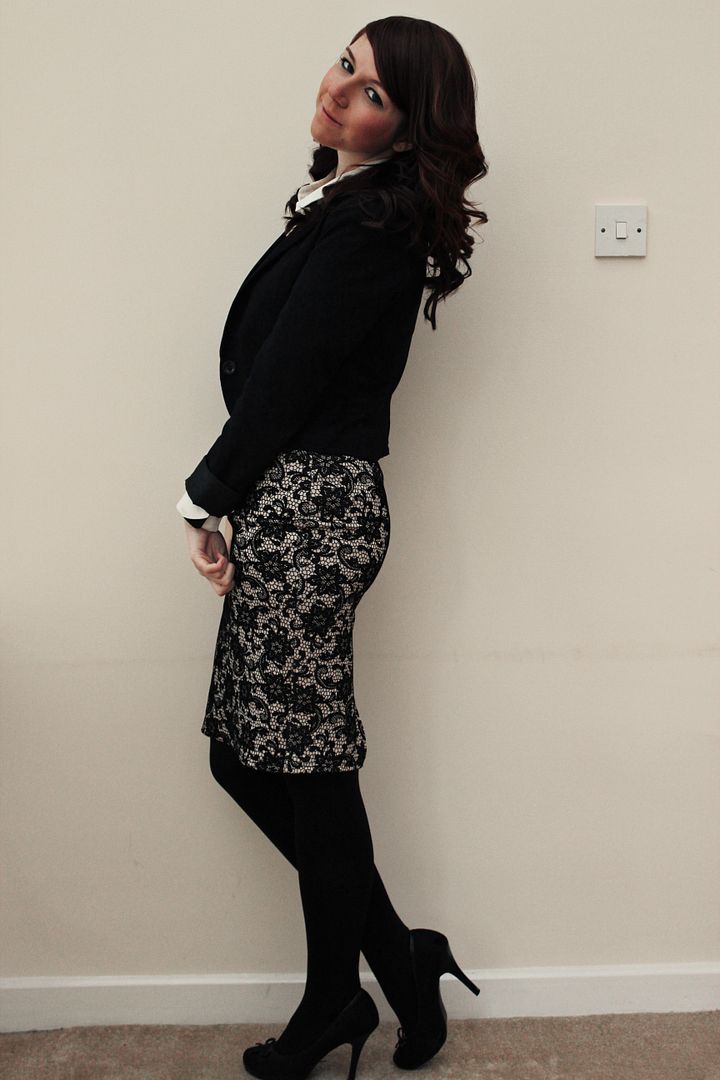 For the first time since I started working, I actually had time to take photos before work. Yay! I'm so glad I managed to do it, because it proved it actually is possible. Plus it gives me a chance to show you the kind of thing I wear to work. A few people were asking me to post pictures of my work outfits, and it was something I really wanted to do, mainly because I didn't really know what to wear when I first started working! Now I've been working for 3 weeks I'm really starting to pick up what is appropriate to wear to work and I've been branching out a bit with dressing a little less formal (I wore polka dot trousers on Friday, albeit toned down with a white shirt and a blazer!). As I've mentioned before, I work for a digital design agency and I work with graphic designers and developers, so it's only me who needs to dress up all fancy for work, so I don't really have anyone to use as a comparison so I have to just pick it up as I go along!
My work outfit have become a kind of uniform- I wear these shoes and this jacket pretty much everyday. Well actually, not these exact shoes- I've started wearing boots to work because I have to walk 15 minutes from the station and my feet are getting freezing so I leave my heels at work. Luckily my Mum has the exact same shoes so I borrowed them from her for these photos! The rest of my outfit is usually comprised of a shirt and a pencil skirt. Now I have my "work wardrobe" organised it's so easy to just pull something out in the morning and throw it on!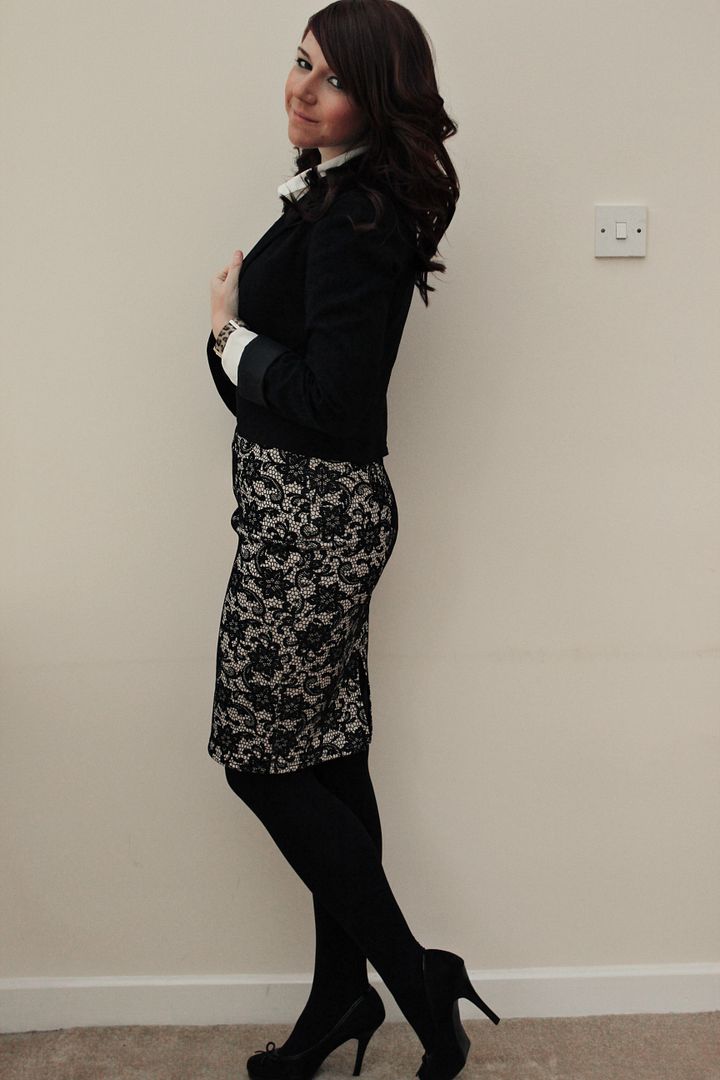 I also don't normally look quite some "done" for work- my hair is usually down or in a bun and my makeup is usually quite simple, but it's my graduation on Friday so I'm practicing getting my hair and makeup just right for the big day!
I hope you're having a lovely week. I'm sure I'll be back at the weekend to tell you all about my graduation!
Charlotte x