Furry Hat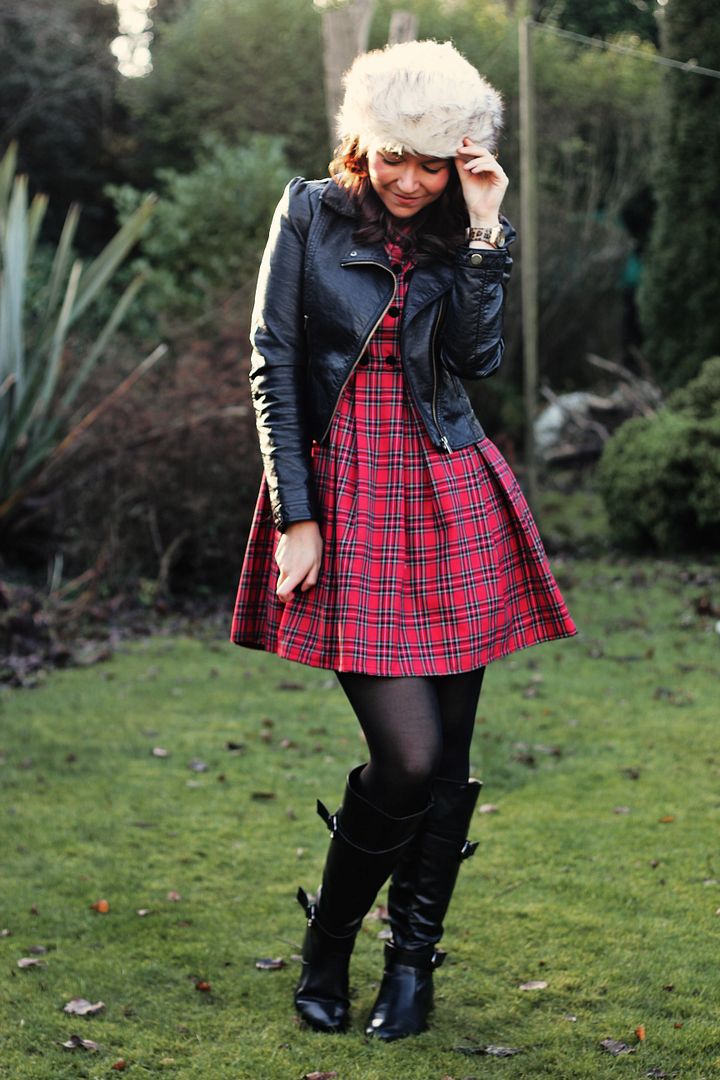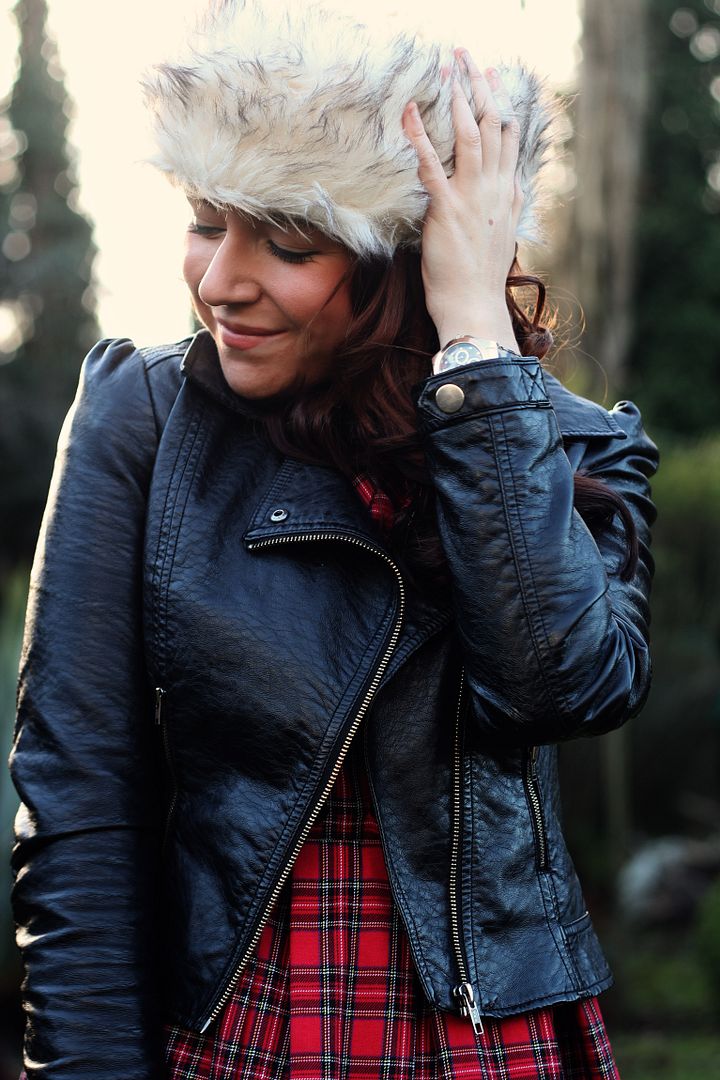 Disclaimer: No, I don't have a dead sheep on my head. Yes I know I am wearing a big furry hat that probably makes me look ridiculous. No, I don't care. I absolutely love this hat. It arrived last week and I've been SO EXCITED to wear it all week (not really appropriate for work...) so even though it's been super warm this weekend and definitely not furry hat weather, I couldn't resist.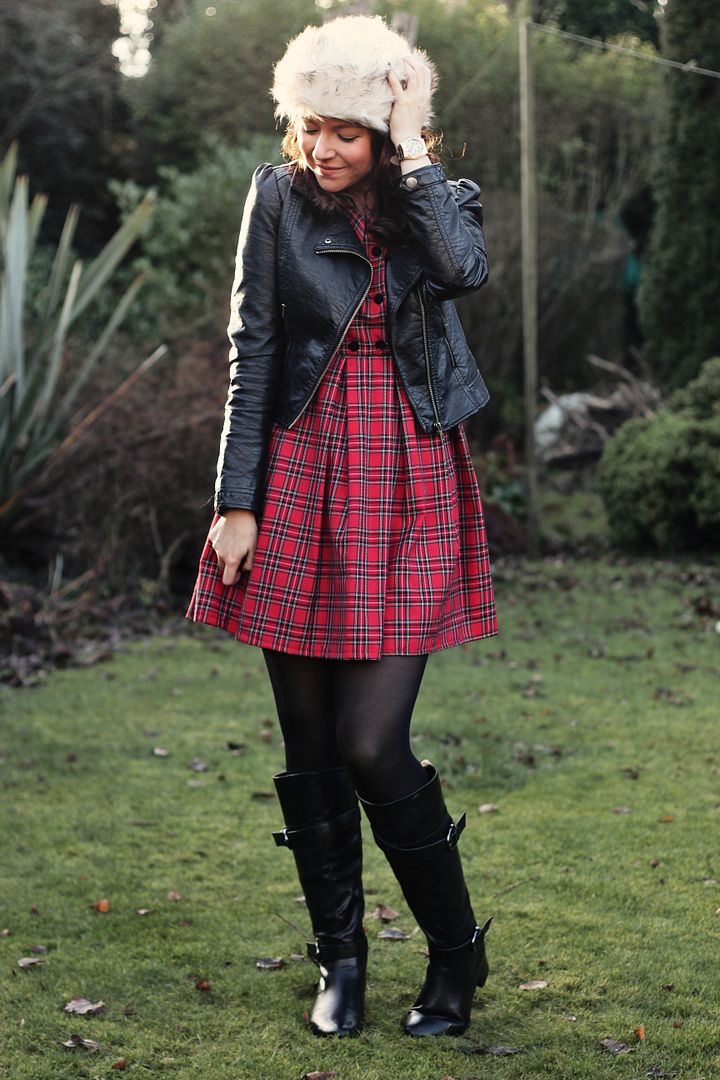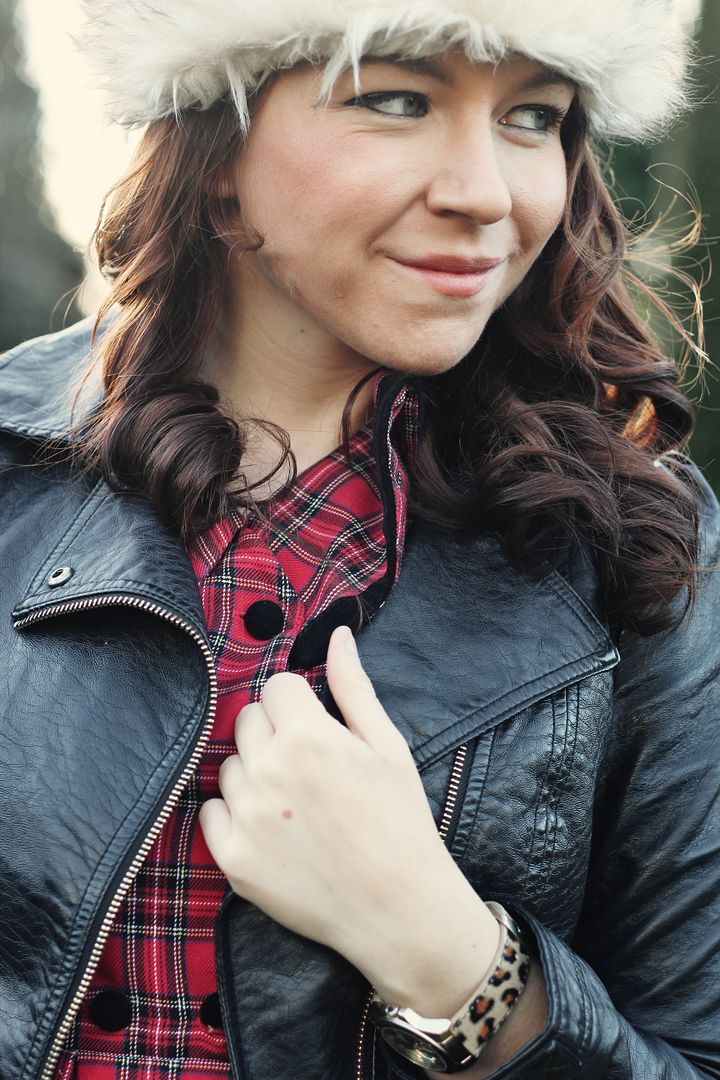 This is my Christmas dress. It's pretty much exactly what I wore last year. I actually added the hat just so it didn't look like the exact same outfit! I absolutely adore this dress. It was one of the first things I bought as part of my tartan obsession last year. I was on a hunt for the perfect tartan dress and I thought I'd looked everywhere. Then, when I least expected it, I stumbled upon this vintage beauty in Fancy Treehouses' online store. It was exactly what I was looking for. As I mentioned last week, I love the pairing of leather and tartan. Oh, and fur again.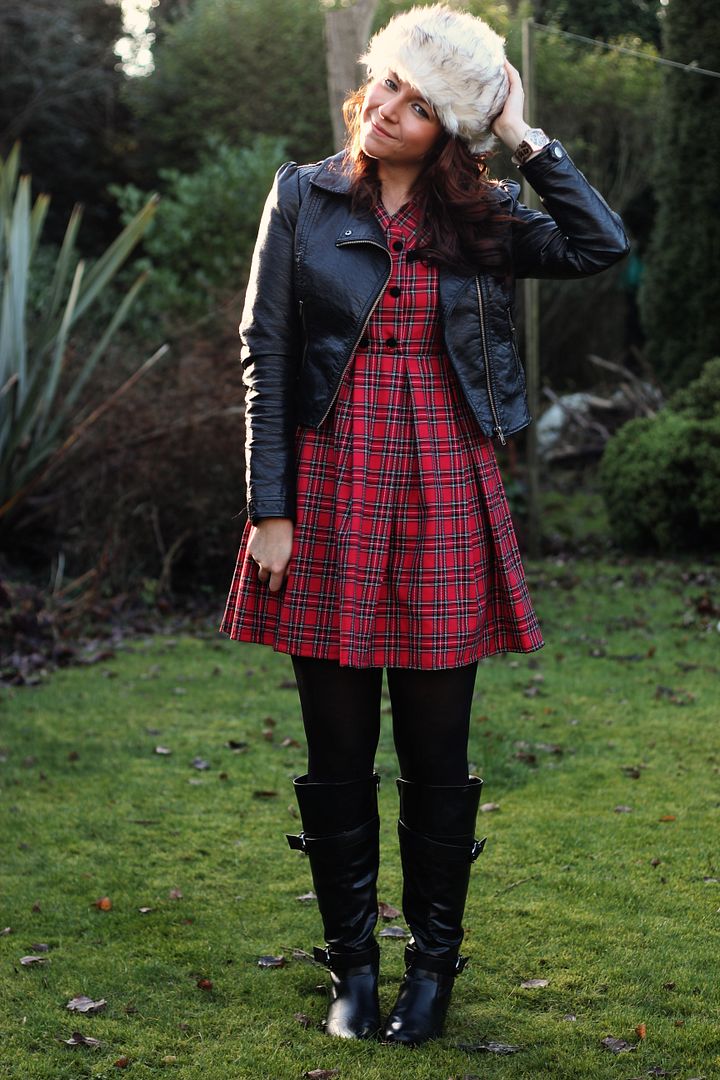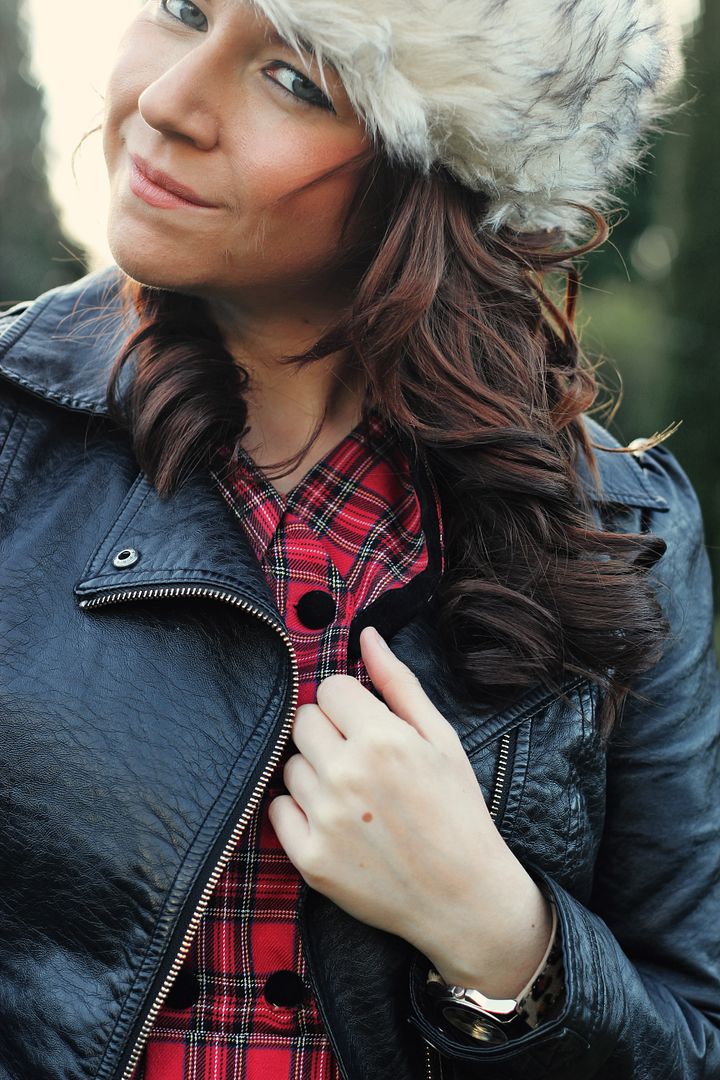 dress
-vintage via Fancy Treehouse
furry hat
-asos
boots
-Debenhams
leather jacket
-H&M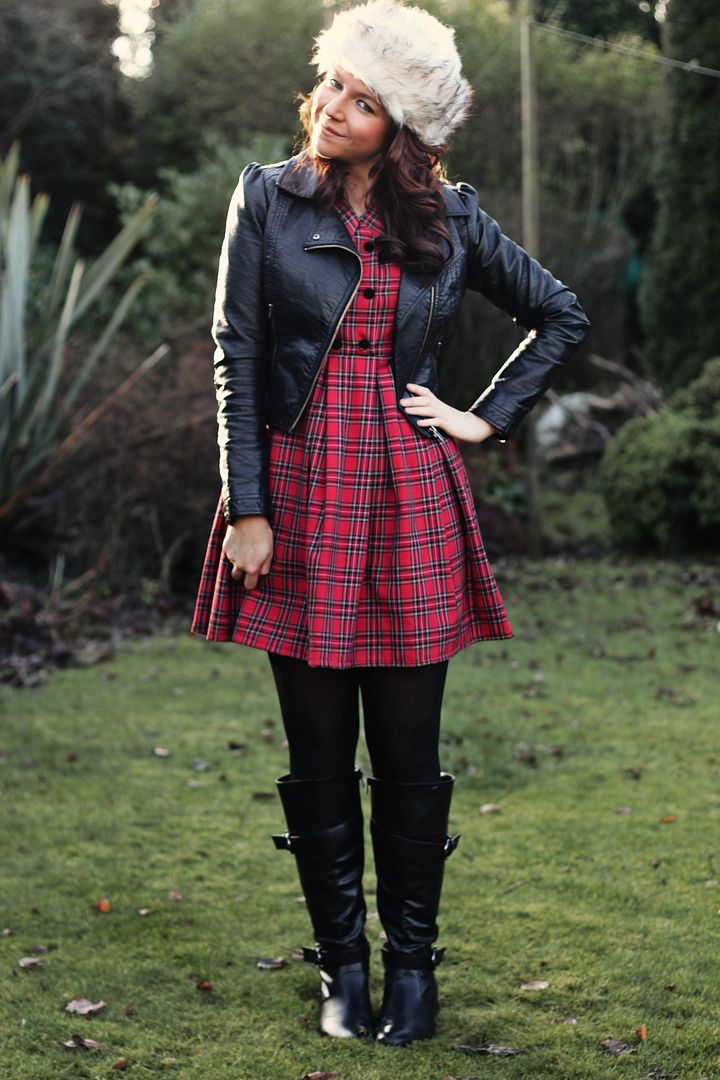 I'm off to my friend Kayleigh's tonight for a festive catch up and tomorrow I'll be back with a festive week in photos!
Have a lovely eve-of-Christmas-Eve!
Charlotte x