The Graduate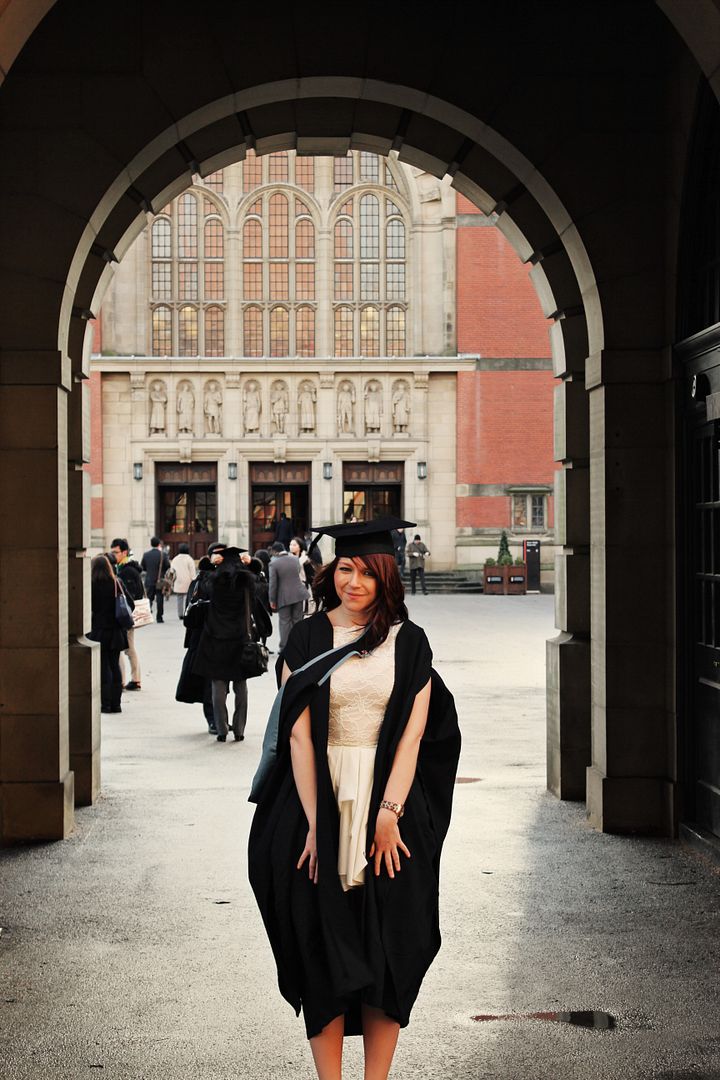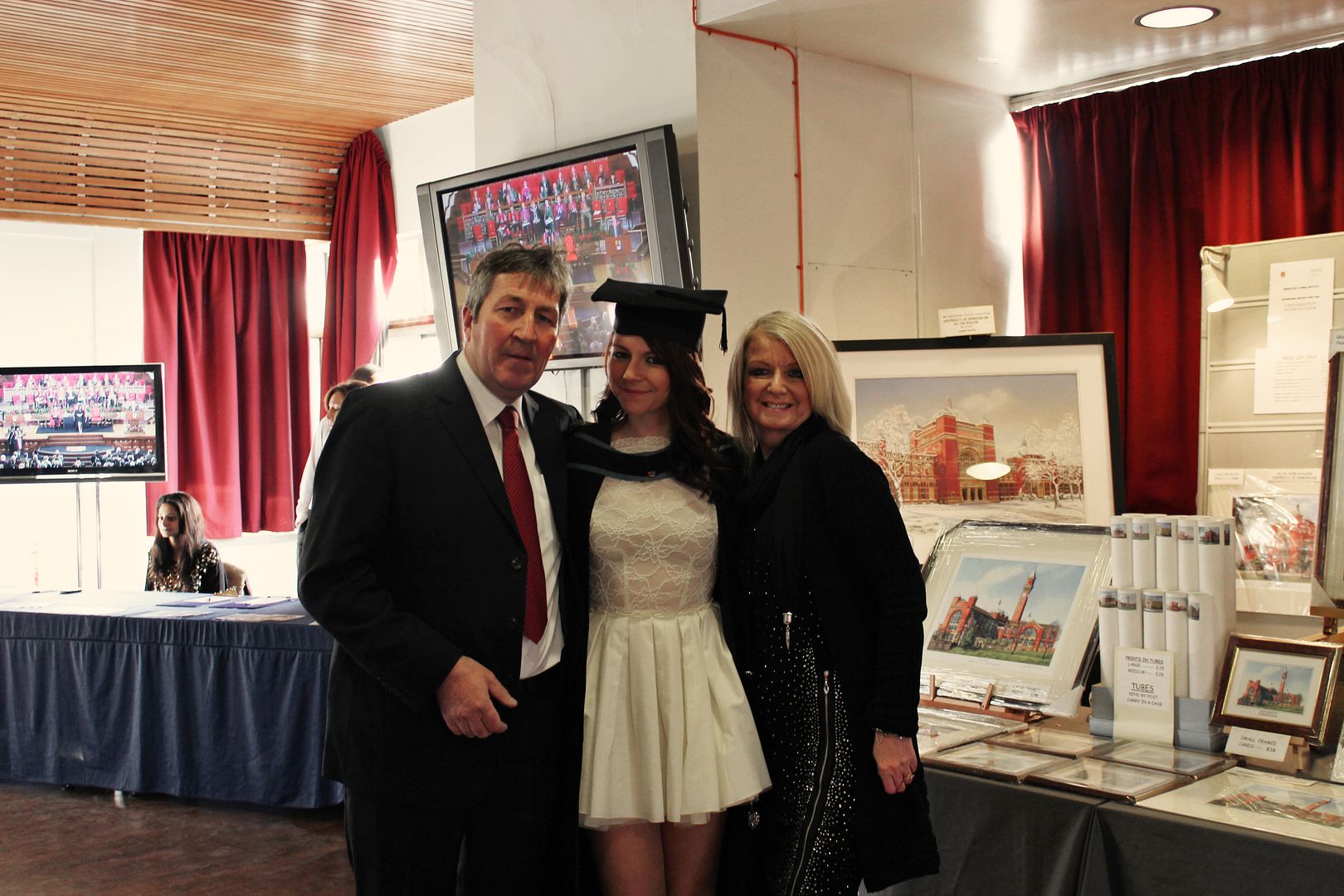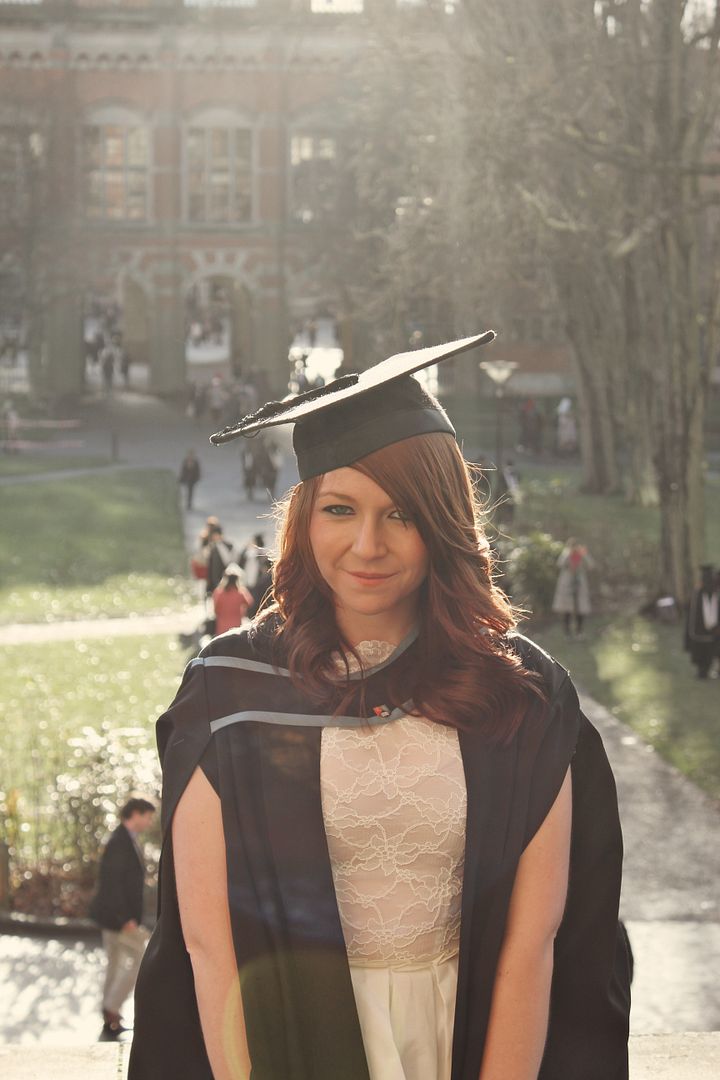 So, after four long, fun, stressful, amazing years I finally graduated from university yesterday. It was an amazing, emotional day and I can't believe it's finally over! I ended up coming home from the day with a gorgeous framed painting of the university and a University of Birmingham mug (plus I'm hoping to get a Birmingham graduation teddy bear when they're back in stock online!). I'm hopelessly attached to my beautiful university and today it hit me that it's really over (see this post!). Even yesterday, I felt that I no longer belonged at Birmingham. My time there is done. But they were undoubtedly the best years of my life and I will cherish the memories, the friends I made and the things I learned forever.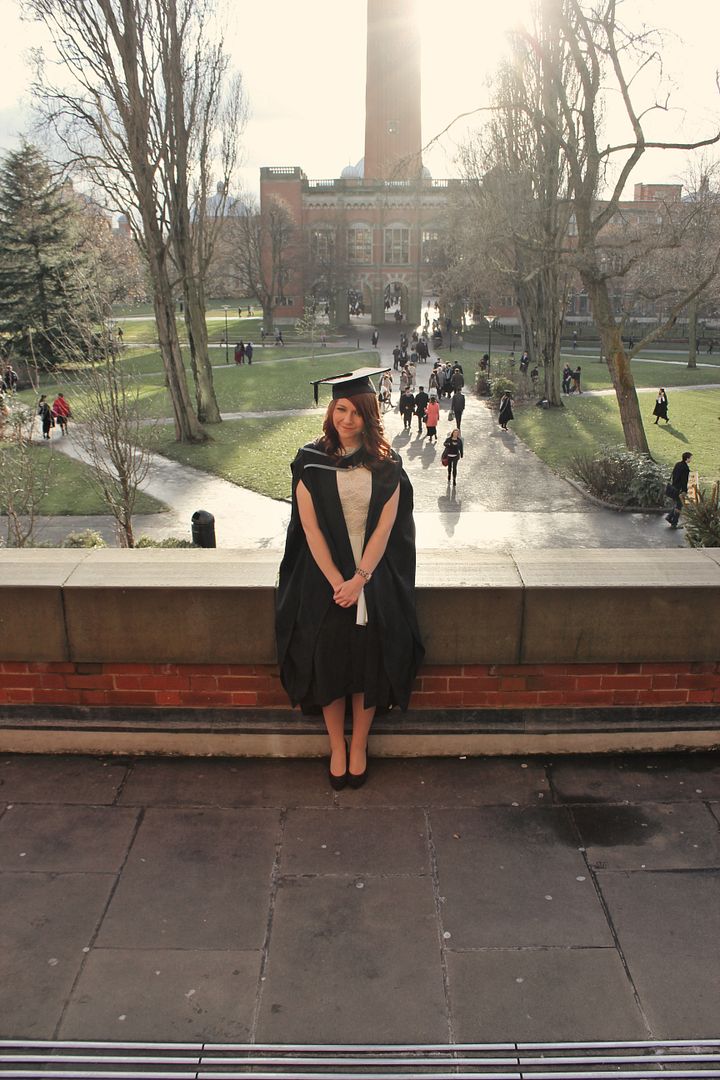 I wore a cream Jones and Jones dress (it's the same as my red one, and I also have it in black!). We had some major problems a few days before with the zip so I had a back-up outfit packed just in case! I am glad we got the zip sorted though because it was definitely the dress I wanted to wear. I wore it with my black work shoes because I didn't want to wear skyscraper heels in case I fell off the stage! Thankfully I got on the stage in one piece, however I did almost lose my hat, and walked off the wrong way to get my certificate! I had the most lovely day though. We went down the night before and had a bite to eat in the hotel, and then we had a good hotel breakfast in the morning to start the day! Then we went down to get my robes, had our professional photos done and went to the ceremony! Because the majority of my course graduated in the summer there were only 5 of us from American Studies but it was nice to catch up with the people who were there. After the ceremony we were led through campus and under Old Joe the clock. There's an old UoB myth that if you walk under Joe and he chimes, you fail your degree so I've never actually been under him before! It was kinda cool to walk under it knowing I already had my degree! Afterwards we went to the Arts building for little shindig with mince pies and wine and then we just took some photos before we left. On the way home we helped a man on the motoway who had crashed his car. His car was actually up on the barrier of the motorway! We called the police and waited with him for half an hour until they came. Good deed for the day done!
When we got back home my parents took me out for a fancy pants meal. I had gnocchi to start, followed by plaice. I didn't want a dessert but my Mum ordered one and my parents had a message in chocolate iced around the side as a surprise! They also bought be some diamond earrings and a graduation cap pandora charm that I'll show you tomorrow!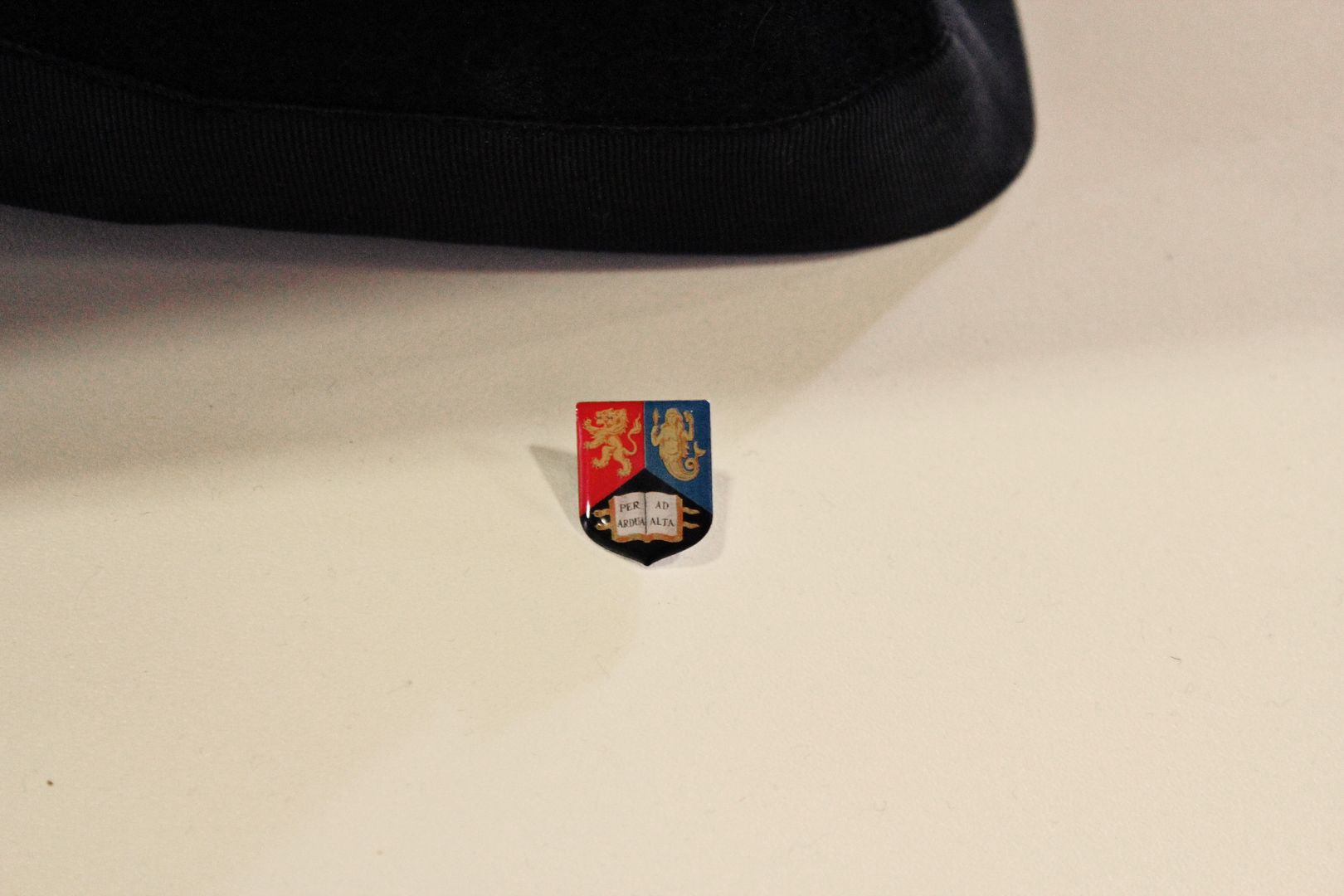 All in all it was a wonderful day and even though I technically finished uni in May it's so good to be a real University of Birmingham graduate!