Red or Dead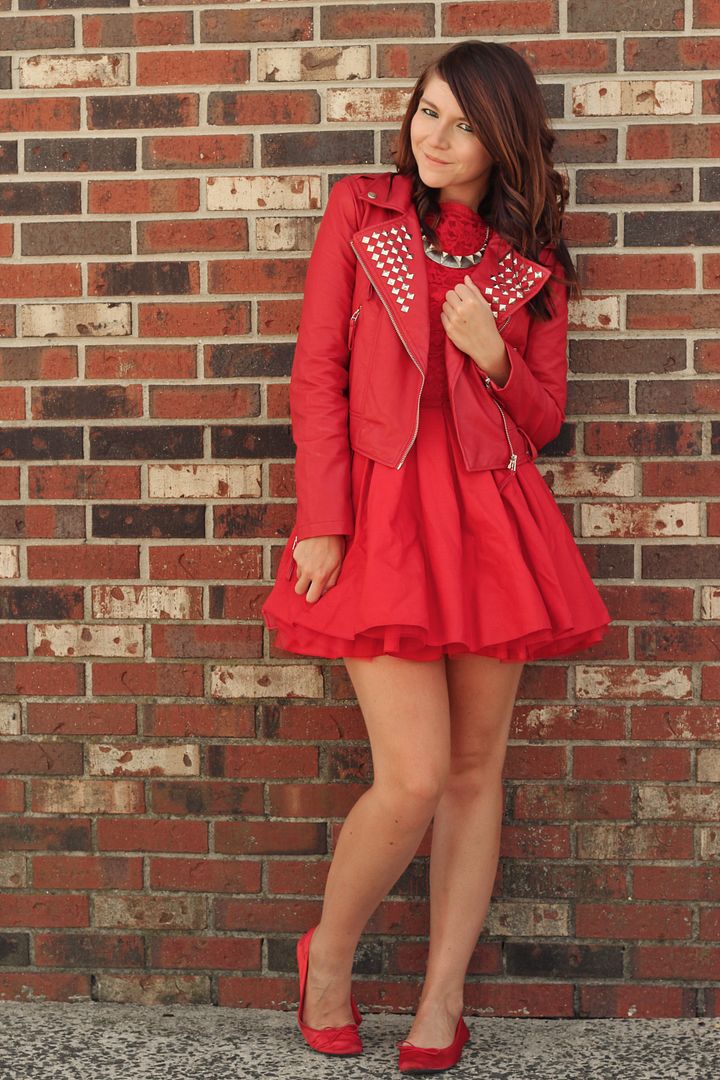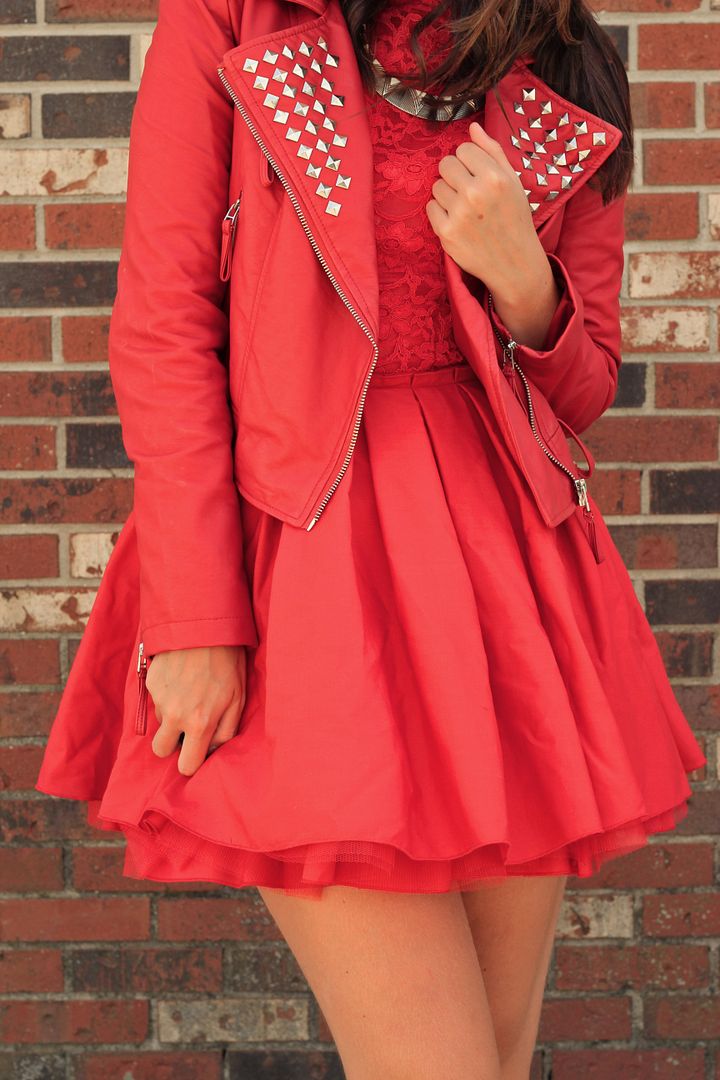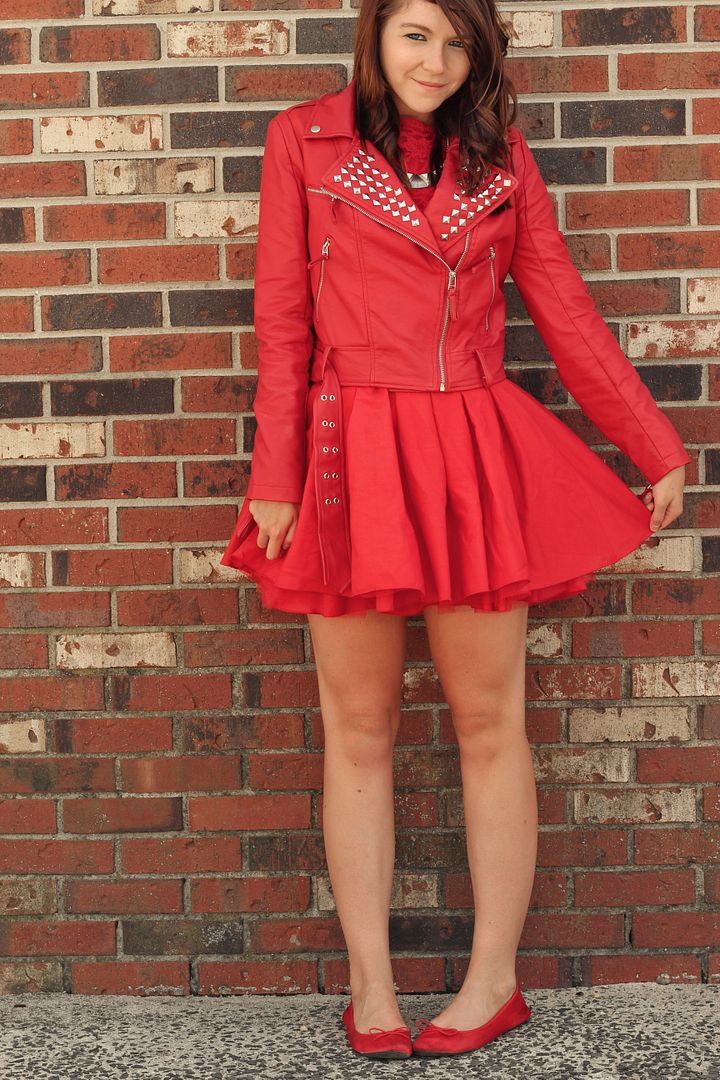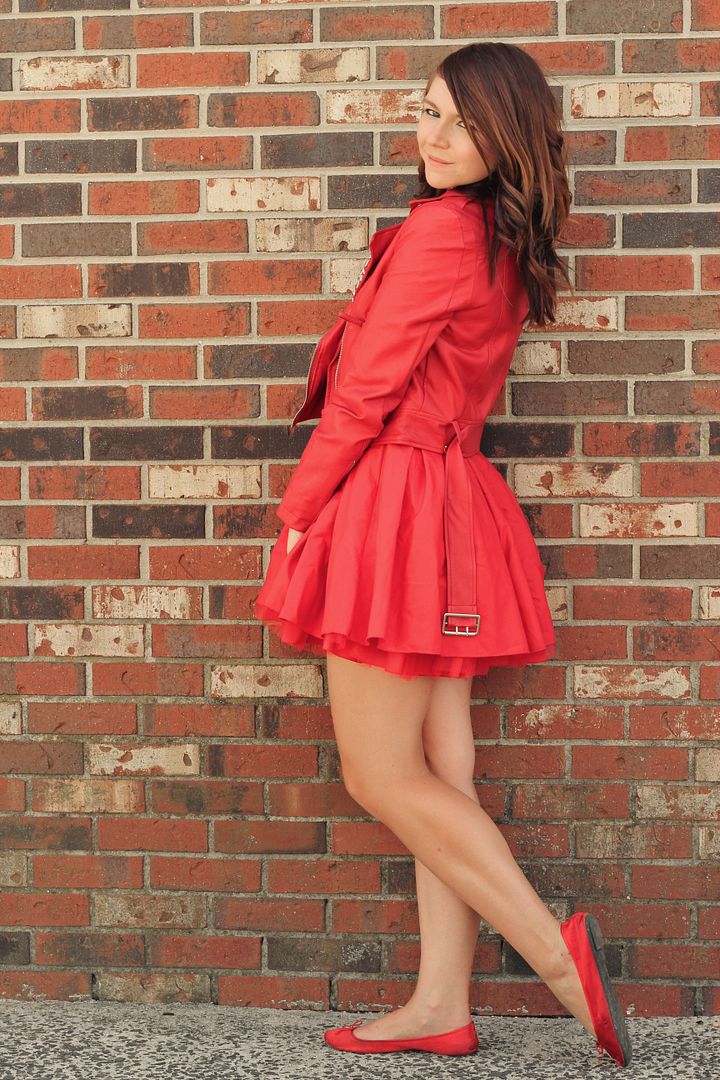 One of my favourite outfits ever posted on this blog? Yep, I think so. There is something about this dress that makes me feel amazing. Like a Princess. And of course, I adore my new leather jacket. I knew I would have regretted it if I hadn't bought it! When I was a teenager (well, from the ages of 16-20), my hair was blonde and pink. Evidence? Of course! Any excuse for old embarrassing emo pictures. Anyway, I never, ever used to wear red because of course, it clashed with my hair. After dying the pink bits of my hair black, I went a little crazy buying red. Now I'm brunette, people always tell me red is my colour. And I am definitely okay with that! I had so many compliments on this outfit yesterday and on Monday. I felt a million dollars.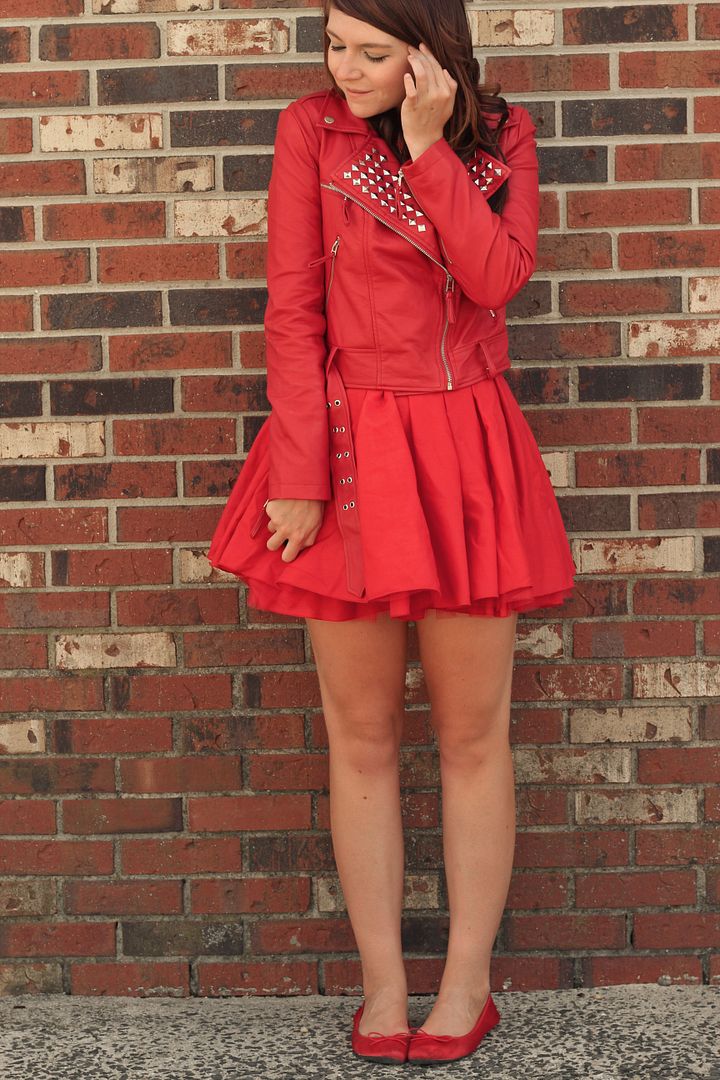 I actually wore this outfit two days in a row. I know, outfit repeater! I initially wore this to go out on Monday night, but I couldn't get any good iPhone pictures and I knew this outfit had to be documented. I've had so much fun the last few days! On Monday I went out with Genna for mexican food and cocktails at a restaurant down on the boardwalk. Then, right as we were about to leave for, ahem, more cocktails, I realised the guys on the next table were English! I had a chat with them for a while and it was just so exciting to speak to someone else from my country, someone who could appreciate all the stupid questions people ask me, someone who could say "awesome" and "water" and all those other words people laugh at and sound just like me. It was so nice. Then we headed to Hemmingways for cocktails where we were invited to play a game of pool with some other guys, and finally ran into some of our fellow lifeguards on the walk home. Tuesday I spent the afternoon at the mall with my housemate Kristyna which was a lot of fun! We went in nearly every shop, browsed for hours and ate Auntie Ann's Sour Cream and Onion pretzels. I had such a lovely day, even when we missed the bus home and had to wait and hour for the next one! I bought another VS bra (whoops!) and although I wasn't supposed to be buying anything, a gorgeous black top from H&M with a pearl collar. Then last night after work, a group of us headed down to the boardwalk for pizza and ice cream and to go on the rides at the pier. We went on a handful of rides and managed to get on Skyscraper again, which was awesome but terrifying! I'm having ups and downs at the moment which homesickness and feeling a little bit lost in my life. I'm starting to feel ready in a lot of ways to move on from this place. I'm getting sick of living with 10 other people and sharing a bathroom with 7, and I'm getting tired with my job, but I'm just trying to enjoy the moments I have when I'm having a good time, because those are the memories I will cherish.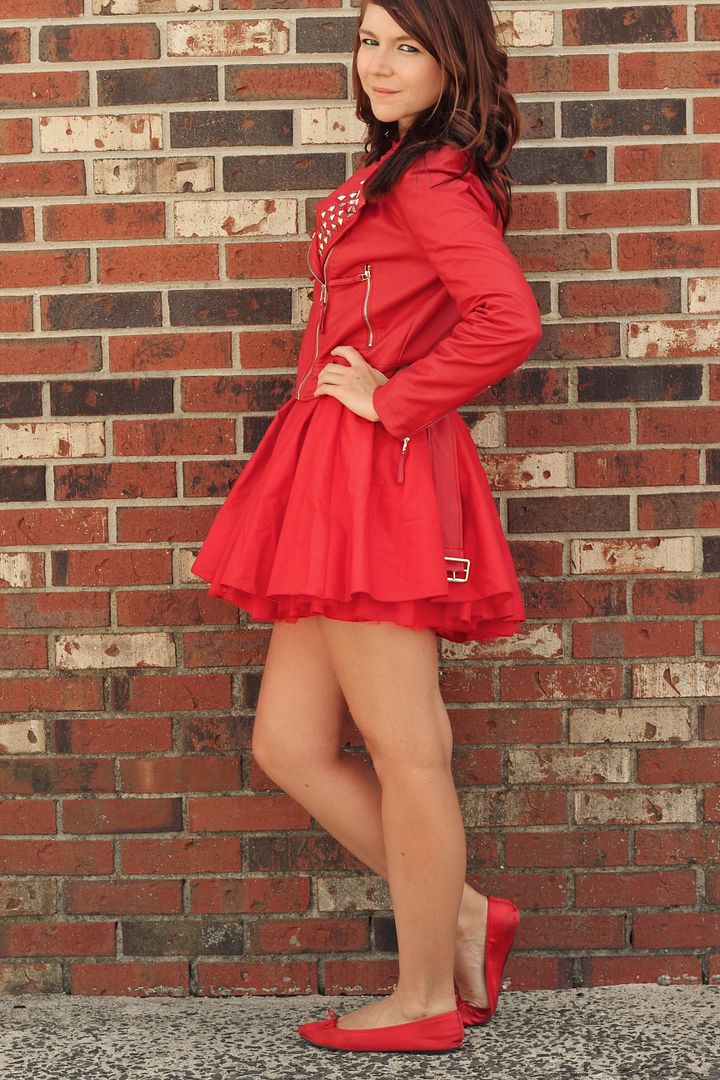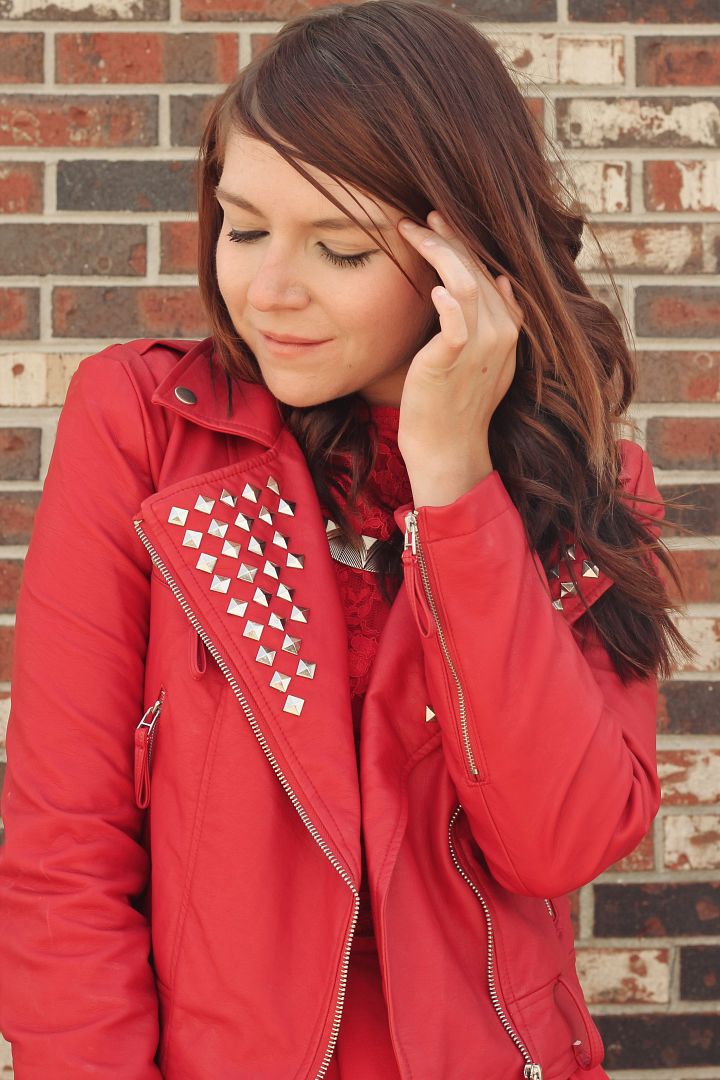 red dress- c/o Jones and Jones
leather jacket- Forever 21
flats- H&M
necklace- Forever 21
I think the next few days will be a little more quiet because honestly, that's what I need right now. I have three articles I need to write, plus some stuff for this blog to sort out. Blogging and writing is like a whole other job, on top of being a grown up
- grocery shopping, cooking, laundry. I am always so busy! But, it's almost over which makes me sad and happy at the same time. Next week is my last full week of work! I have less than 3 weeks left in New Jersey before I start my road trip!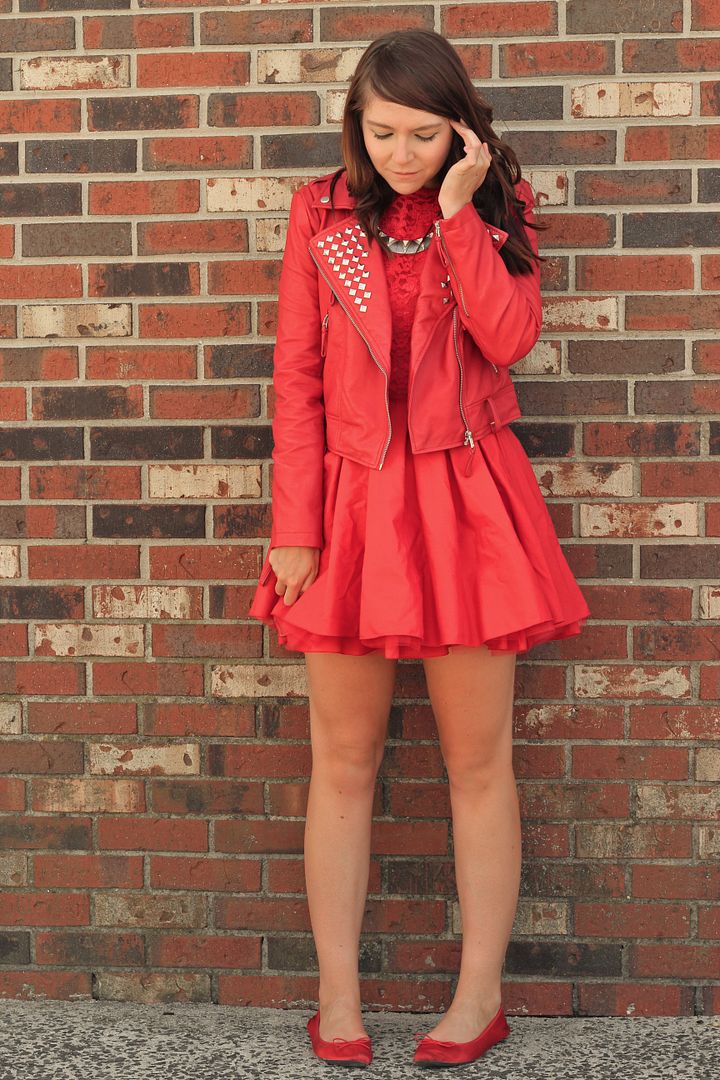 Back to work for me! Have a lovely day!
Charlotte x