Mint and Pink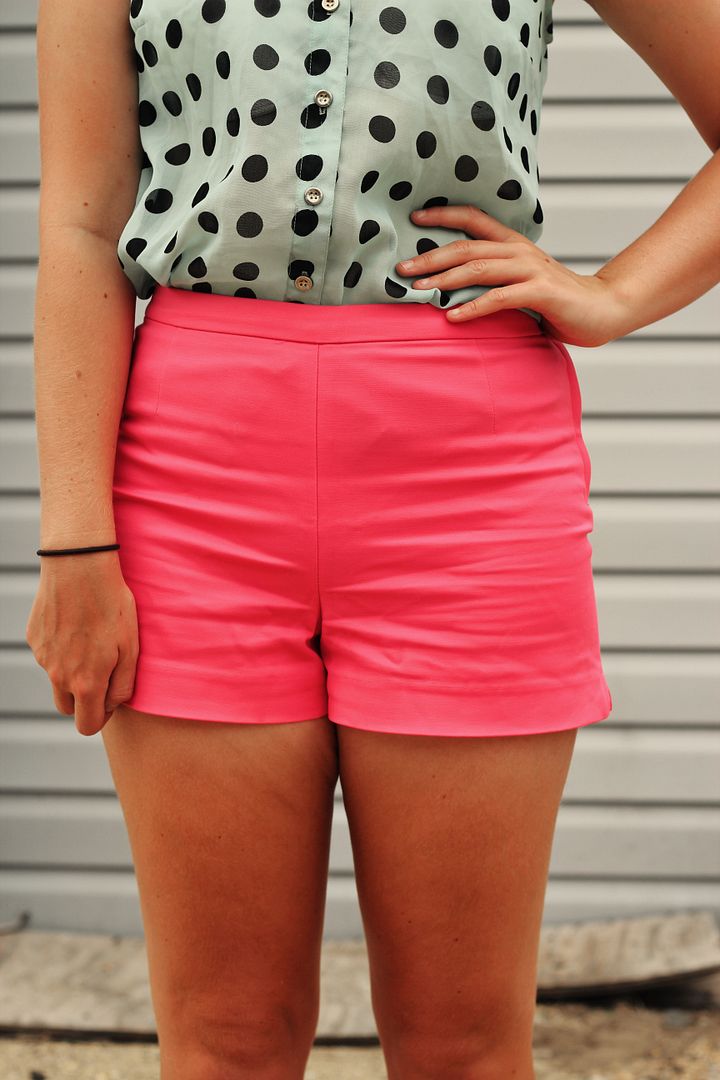 A few days ago I brought you
mint and red
, and today I bring you mint and pink! I do occasionally change out this top. Occasionally. I just love it very, very much. I also assure you that these shorts are not as tight and unflattering as they look. However I did have to take 75 photos to get 6 that I liked. I definitely chose the wrong underwear this morning. Anyway, despite that, I really like this outfit. I had plans for a mint and pink outfit before I left but I didn't get around to it, so I thought I'd give this a go. I was going to wear sandals but I tried my converse and really liked the look. I also used my new MAC shadows to do my makeup, but I absolutely suck at photographing my makeup. It's Kieko Lynn's
Pretty in Pink
tutorial using Pink Venus, Sushi Flower and Rice paper. Oh and you can see all the crazy colours in my hair in these pictures!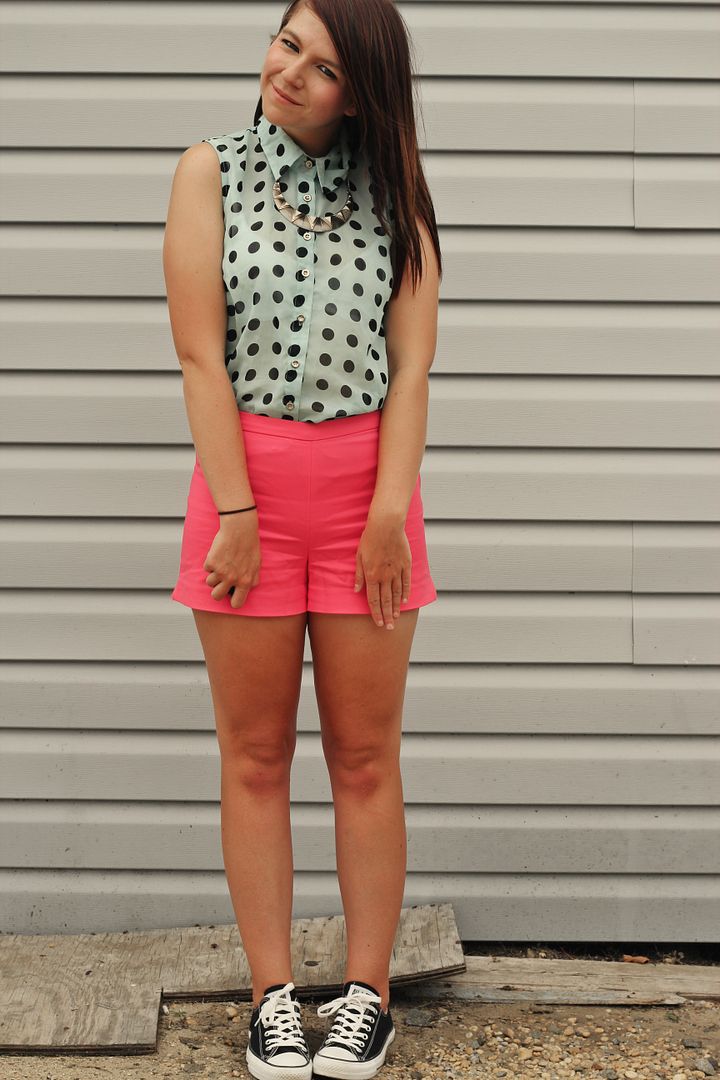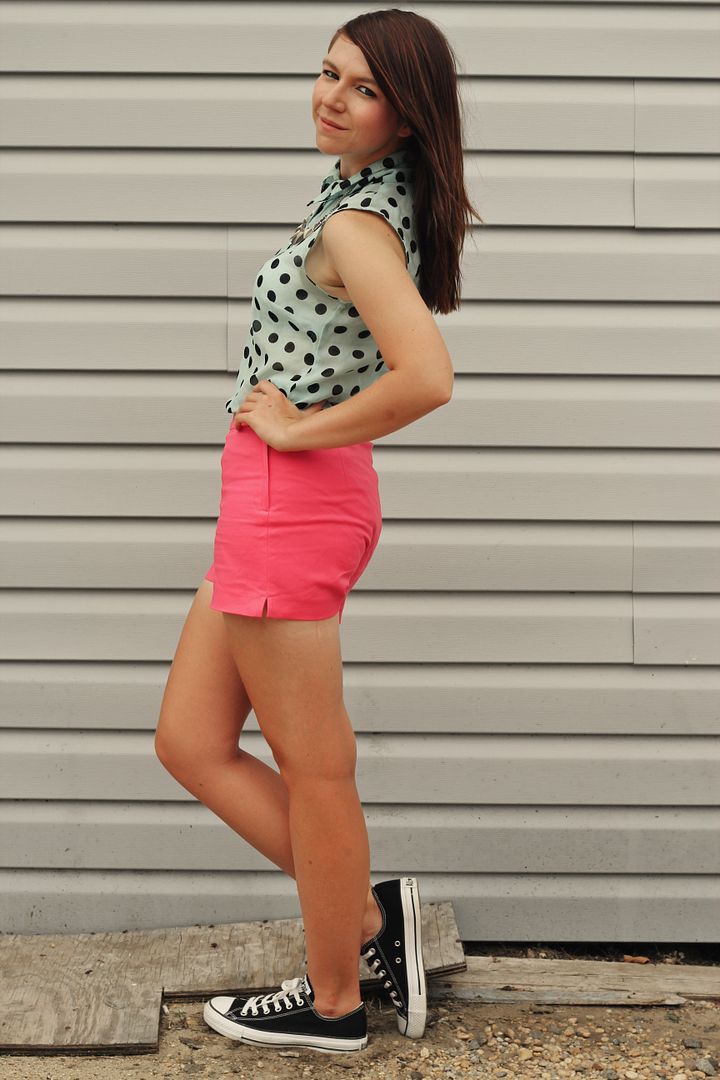 pink shorts
- H&M
mint top
- Primark
shoes
- Converse
necklace
- Forever 21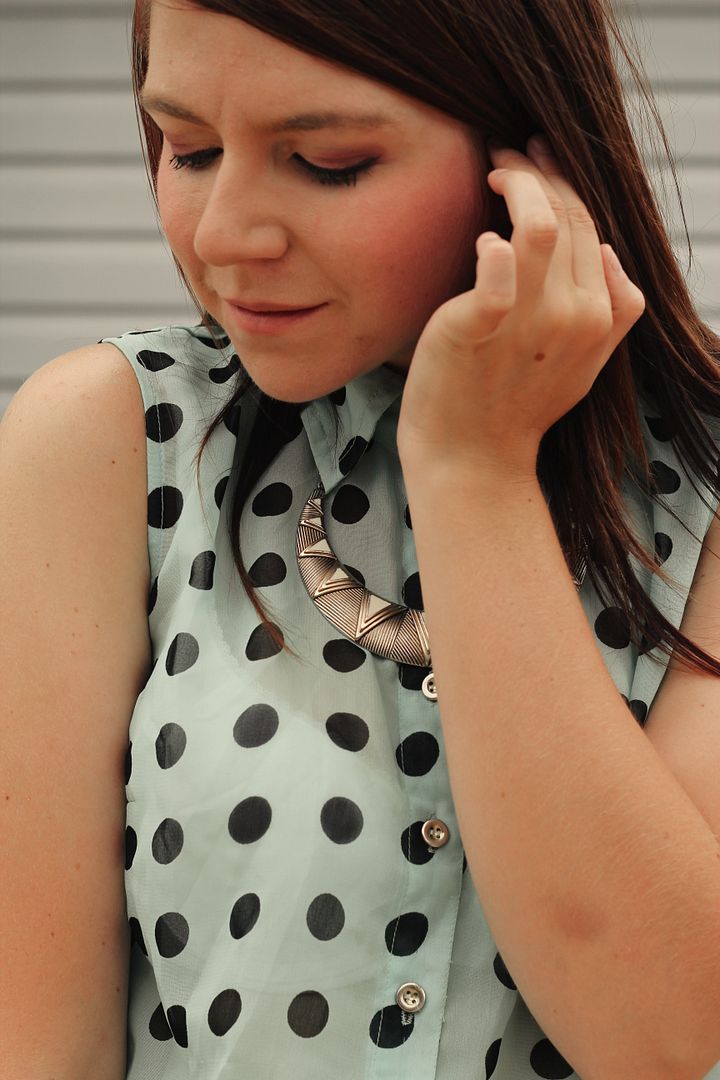 I've had a super busy, but really fun last few days. Sunday night I stayed at my friend Angelica's house and we ate pizza and Coldstone (my
favourite
ice cream!) and played Disney Scene It. Then yesterday we went to Six Flags Great Adventure! It was so, so much fun. I was super excited because I love rollercoasters and there are so many great ones there. We managed to get on 11 rides, and Kingda Ka was definitely my favourite. It's the second fastest rollercoaster in the world, and the tallest (
thanks Wiki
!). It shoots you at 125 miles an hour up a huge tower, and then you come down almost vertically on the other side. It was so fast my sock bun fell out! I had an absolutely awesome day. Then afterwards I came back for Monday night sushi and nachos with Bri, some of my housemates and a couple of friends from work. I have lots of sushi left for lunch too! Then I stayed at Bri's house because she leaves to go back to college tomorrow! I'm going to miss her so much! Today I am absolutely exhausted so I'm spending the day calling my parents, catching up on articles, writing postcards and watching the closing ceremony. I didn't manage to watch it on Sunday and I finally found a place to download it. I've cried all the way through so far! I am so, so sad that I haven't been home for the Olympics and we don't have a TV in my house, but I am so, so incredibly proud to be British. I'm having a great time here, but I'm really excited to come home.
I'm off to eat my sushi, and there's a good chance I'm going to take a nap (I do not last well on 12 hours sleep in two days!)
Have a lovely day, guys!
Charlotte x