Dinosaurs, Pandas and Michael Jackson- Oh My!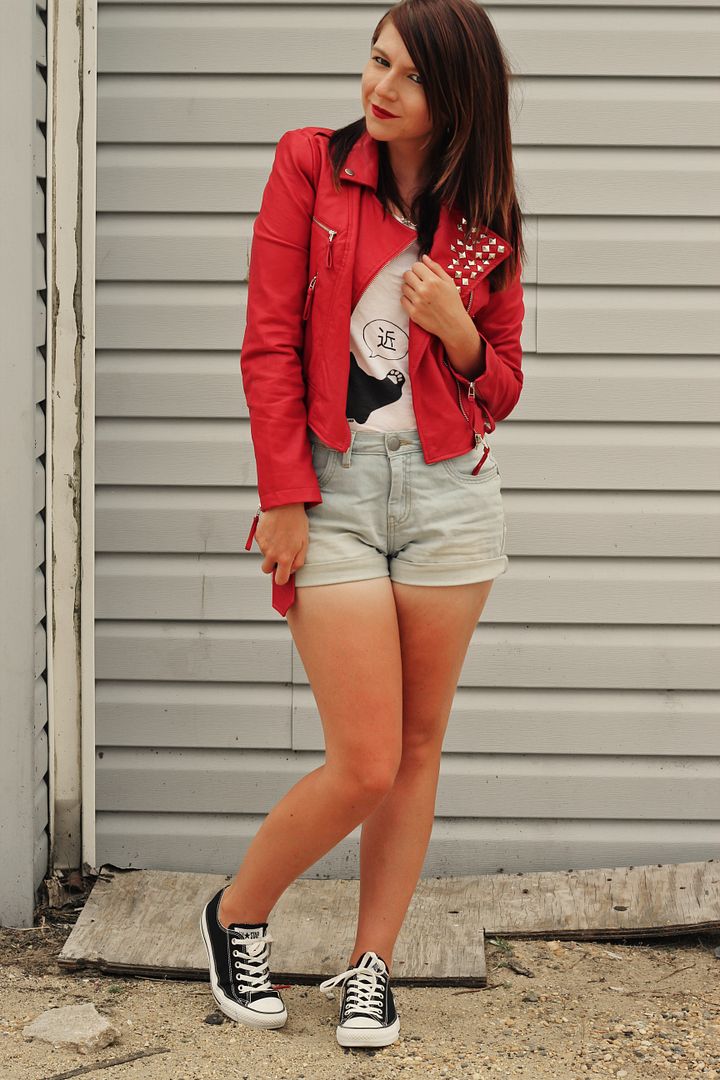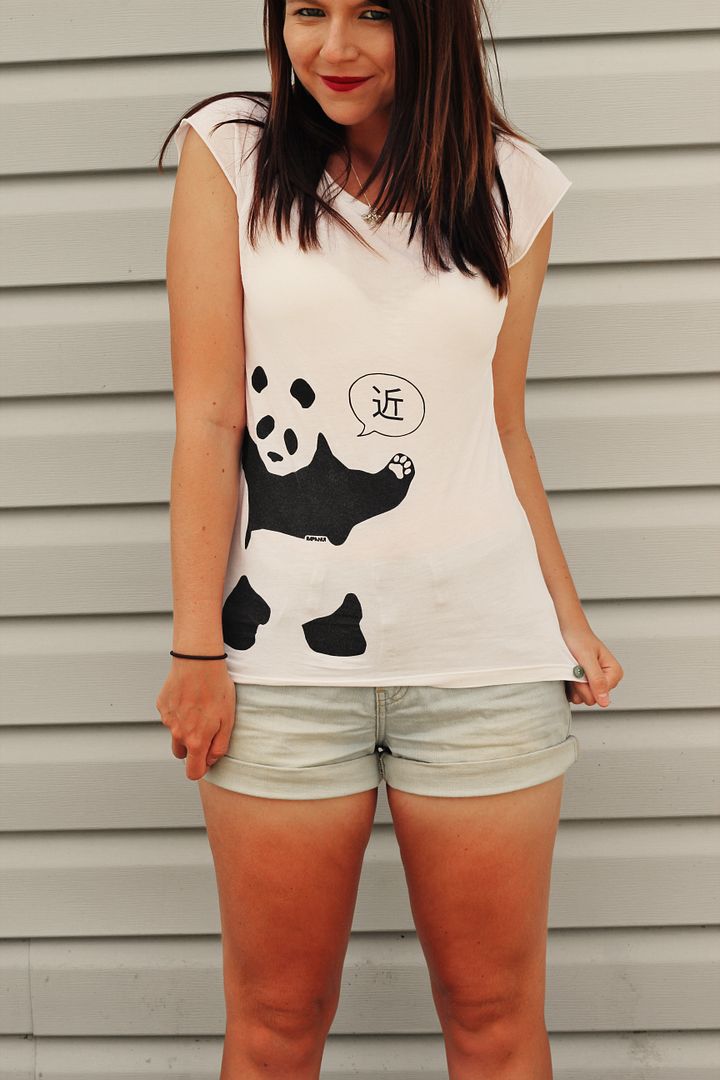 Okay it's probably (read: definitely) not cool enough yet in New Jersey for me to be wearing a leather jacket, but this jacket is the exception I think. LOOK HOW PRETTY. Okay it's totally pushing Michael-Jackson-in-the-Thriller-video, but I think it's fabulous. I spied it in Forever 21 on Tuesday. Picked it up, tried it on, fell in love, but decided to be sensible and put it back. I'd just paid for my $800 flights to MN so I knew I didn't need it. But when I left the shop, I knew it was one of those things I would massively regret if I left behind, and because, let's face it, it's F21, it's unlikely I would ever see it again. So I, as I later told Bri, YOLO'd, this phrase used with the upmost irony and jest. And Bri and I decided I would tell everyone she
practically forced me
to buy it. Just as she tells people I forced her to buy the gorgeous trench she bought a few weeks ago. We have decided as we both bought jackets together that these are out official friendship jackets. Our Brilotte jackets. When we wear them, we must think of our friendship. That is my justification!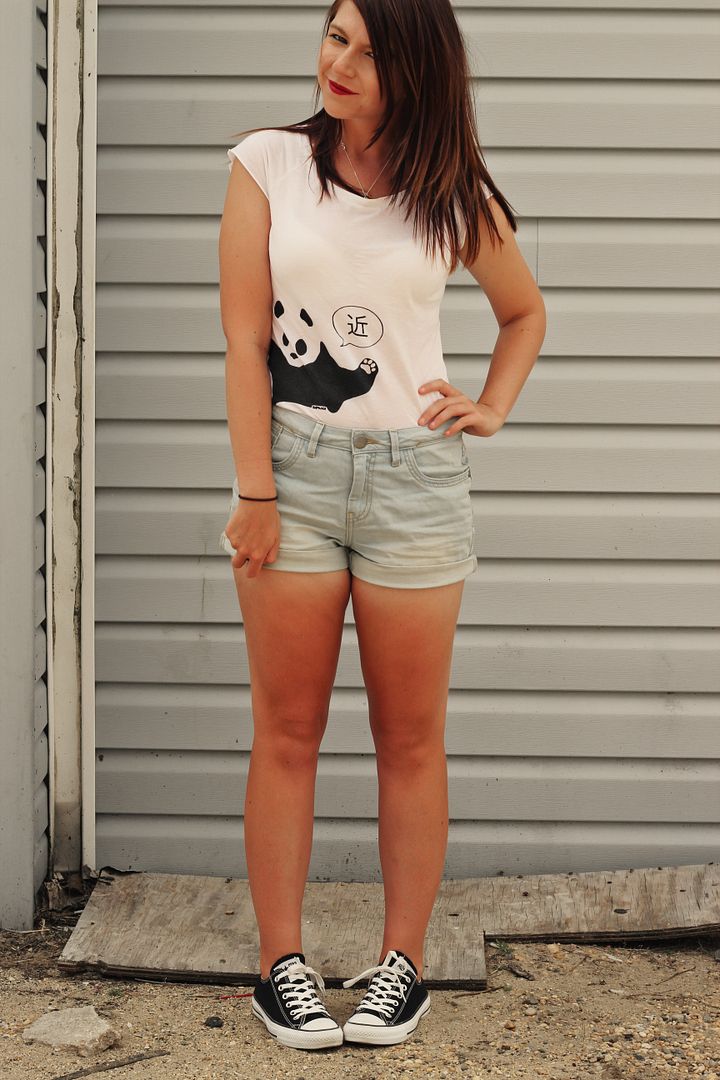 I apologise, yet again, for my tan lines. These shorts are actually a little longer but they just looked awkward with this outfit at that length so I had to roll them up. I am rarely a roller. I never rolled my school skirt or my shorts at the waterpark, but these required a roll. Also my tshirt has a panda on and my necklace has a dinosaur on. I don't think it gets any better than that. I've actually had this tshirt for months. If you've been reading my blog for a while you'll know that pandas are my favourite animal. I have quite the selection of panda things (slippers, rings, necklaces, pajamas, pillows, gloves, jumpers, hats...) and when I went to Edinburgh for my birthday to see the pandas (yes, I am 22), I wanted something else from the gift shop. I saw a picture of this tshirt on a display but they didn't have any available, so before I even got to the car I'd ordered it online. I love it so much. And then the dinosaur necklace? Well I just really love dinosaurs. Who doesn't? When I saw the dinosaur necklaces that Eclectic Eccentricity had on their website, I had a kind of mental breakdown trying to decide which dinosaur I wanted. I really, really fancied the stegosaurus, but in the end went for the triceratops. He's awesome.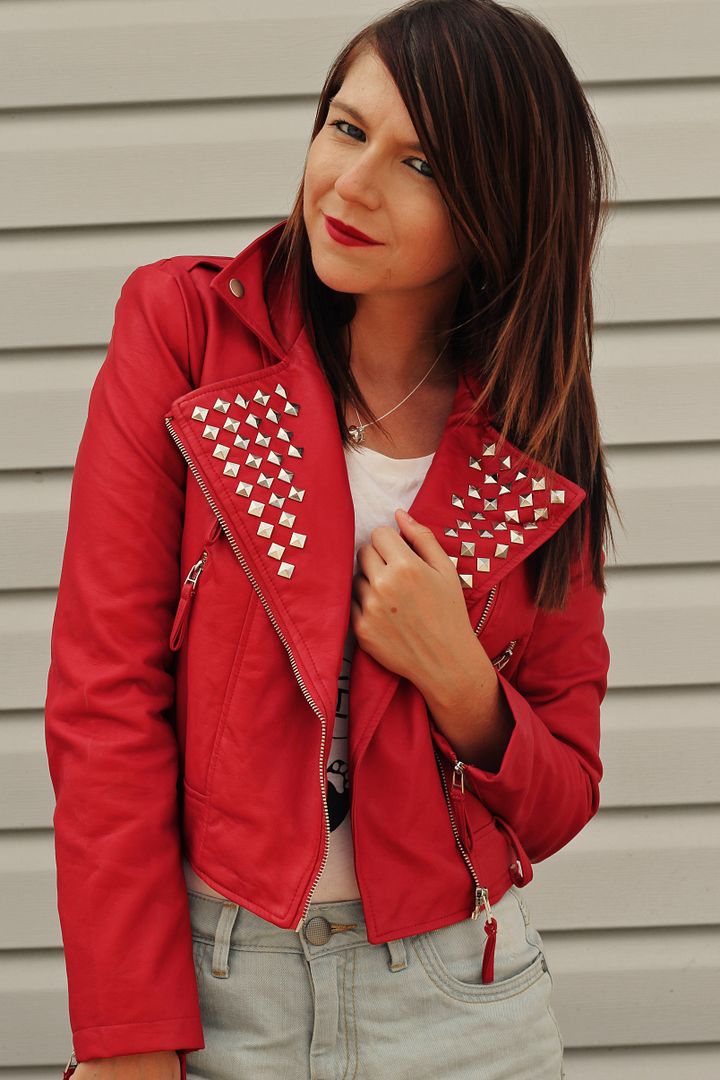 red leather jacket
-Forever 21
panda tshirt
- Rapanui
shorts
- Dorothy Perkins
converse
- Converse
necklace
- c/o Eclectic Eccentricity
I had a great time seeing The Dark Knight Rises again last night, and tonight I'm going for dinner and to a local bar which is supposed to be nice. I've decided to keep my days off as relaxing as possible as I'm trying to do lots of things after work this week as a lot of my friends are leaving for college soon! I'm going out next week to do karaoke and I can't wait!
Have a lovely day guys!
Charlotte x