Gold Medal
If taking intense outfit photos won gold medals, I would be doing Team GB proud today. This is the outfit I wore on Tuesday in New York but didn't manage to photograph. So today, I finished work at 7, almost ran home, did my hair, did my makeup, got dressed, took these photos and had them edited and ready to go up by 8. That, my friends, is an achievement. Okay my hair is a bit of a hot mess, my trousers and jacket are sticking to me (mmmm) and I am fairly sunburnt, but I took pictures. I got myself all stressed out today about being busy, but I can get these things done. I can take photos after work, or schedule posts on my lunch break. I can spend my mornings replying to emails before work instead of refreshing Facebook. I can't do everything, but if I want to keep going on trips and socialising after work, I'm going to have to fit all the other important stuff in around those things. Sure, at the moment I'm kinda behind on blogging and emails, but I'll get there. I don't want to spend my summer getting stressed out about not having time for little things. I need to enjoy this time while I can.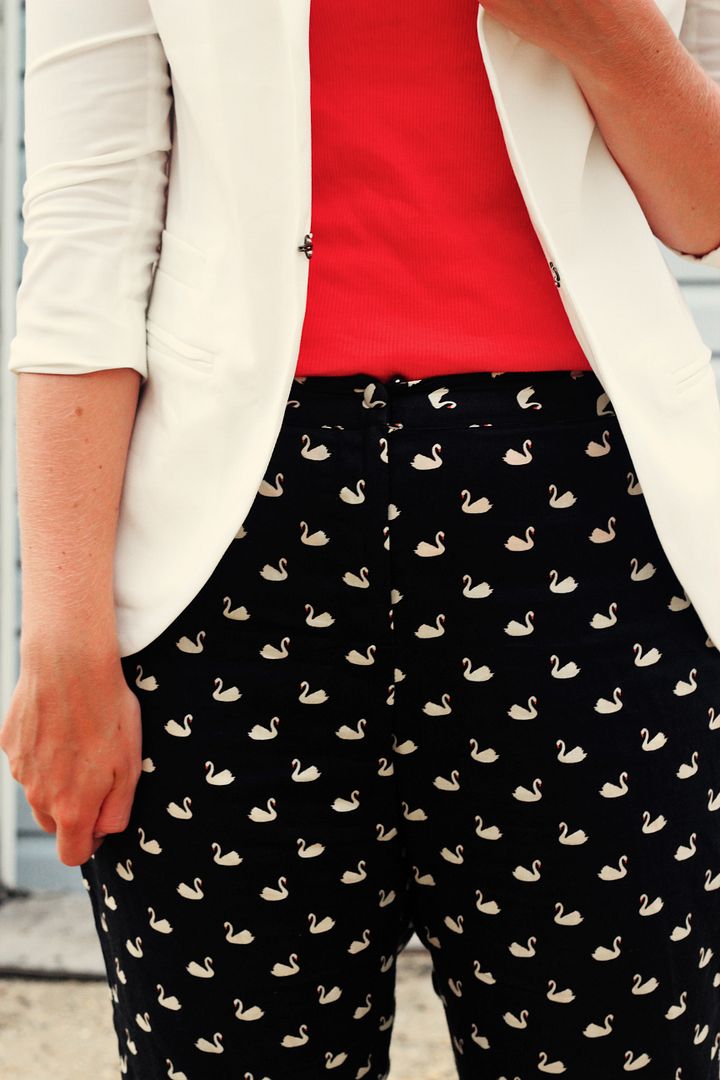 trousers-
Topshop
tank top- Topshop
blazer-c/o Chicnova
flats- New Look
necklace- Forever 21
Anyway, so this was what I wore in New York on Tuesday. Okay, granted I didn't wear the blazer, but it was in my bag. I don't have to tell you how much I love my swan trousers. They are the best. I've also wanted a white blazer for a while, so when Chicnova offered me a $30 gift card, I put it towards this one. It's an absolutely gorgeous fit (although I do wish I'd got a Medium as it's a little tight on the arms) and I think it looks great with these trousers. You know how much I love my blazers (I'm losing count of how many I have now
- at least 10!) and I think it will come in handy for when I get a grown
-up job.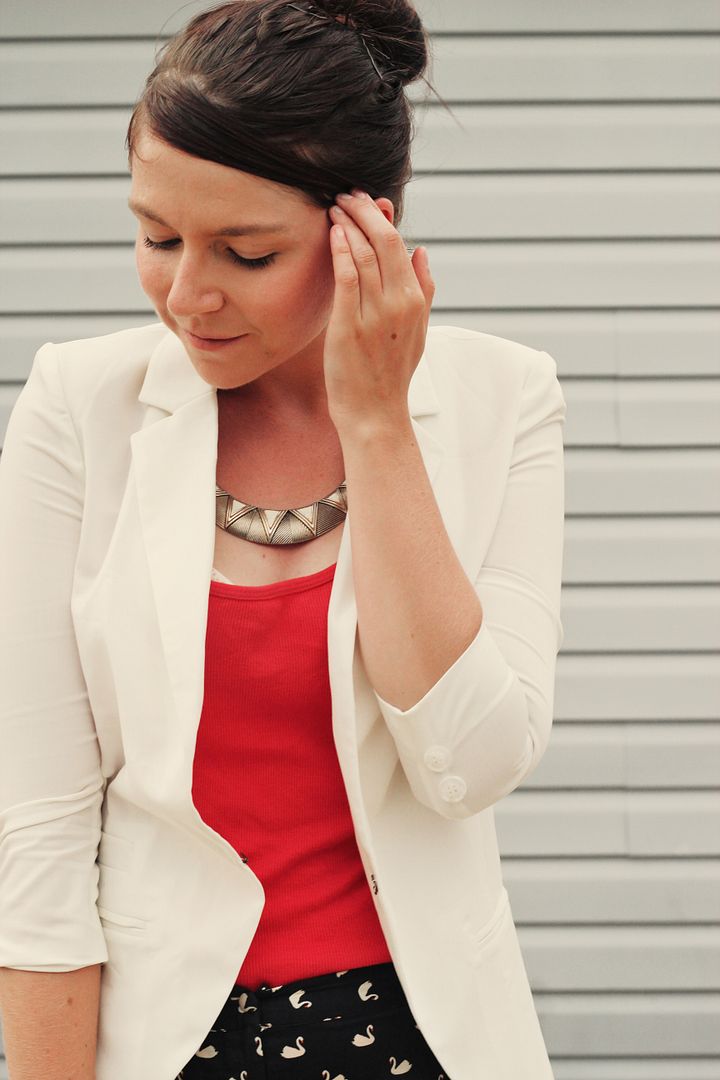 Oh and finally, I had a total little bit of a fan girl moment today when I received an email informing me that I was part of the Grazia Fashion Blog Love post this week. I read Grazia every single week when I'm at home so I couldn't believe I'd be featured. I am absolutely over the moon and excited for future opportunities with Grazia!
Okay well I'd better be getting off to bed. It's been a long day!
Charlotte x