I used to be such a burning example, I used to be so original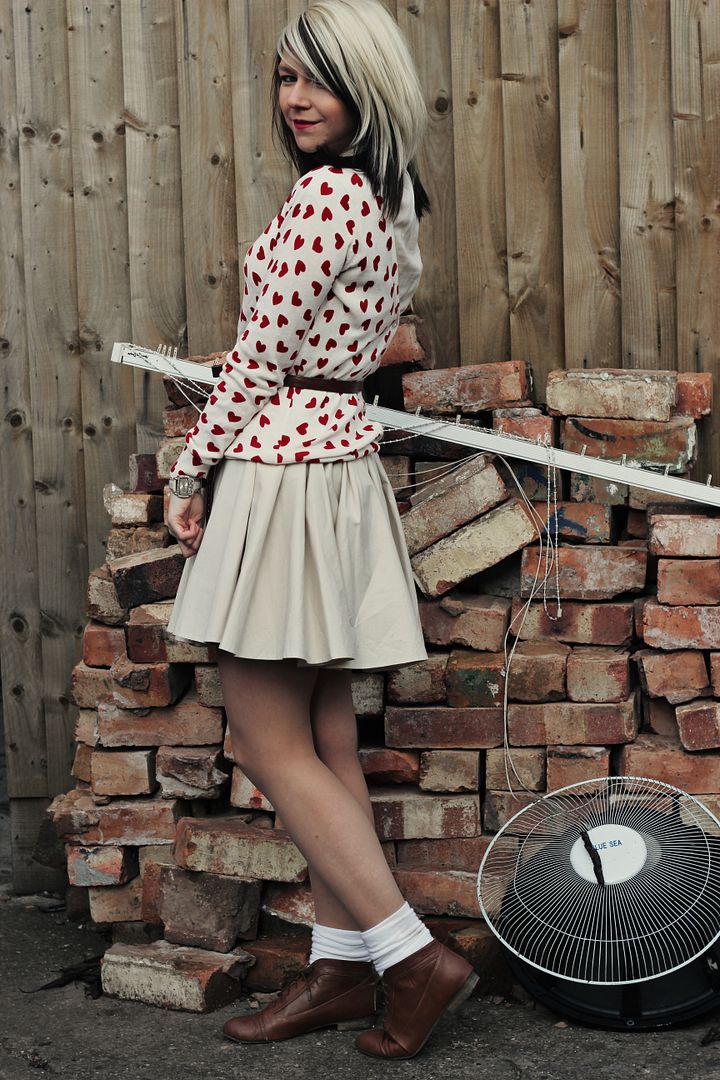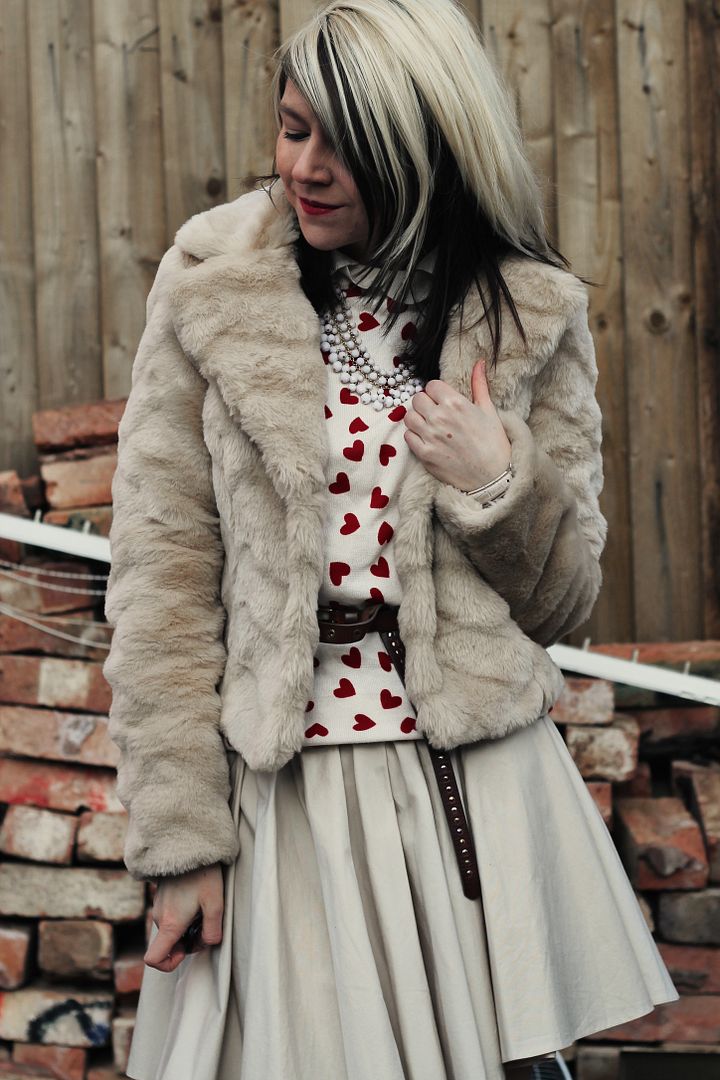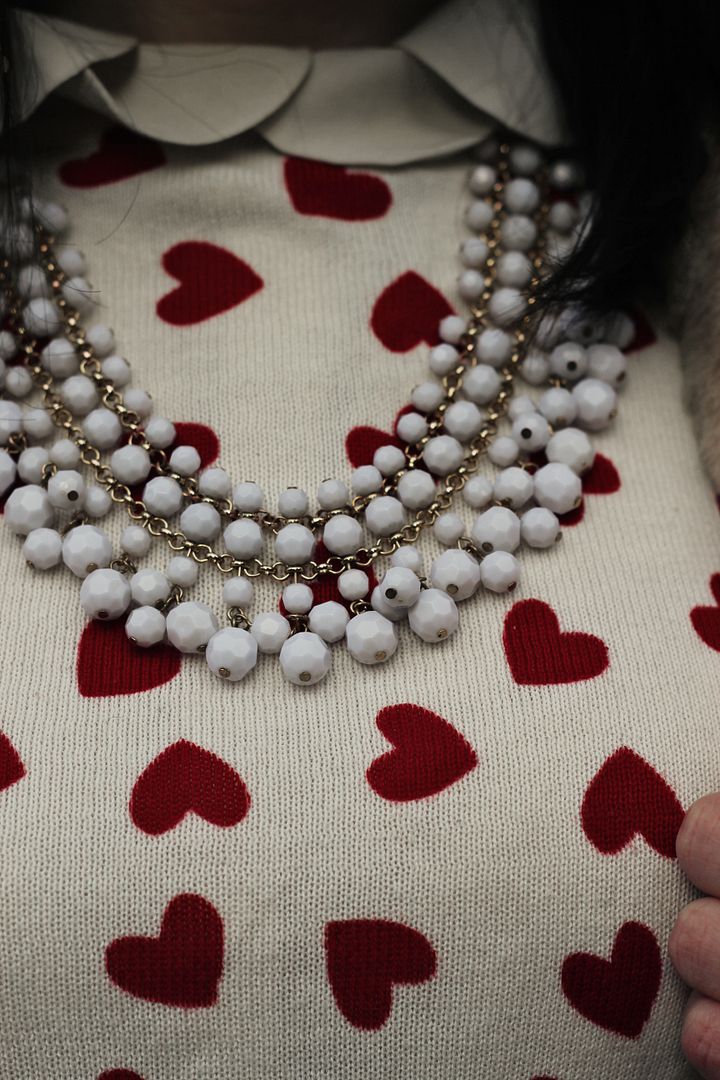 I might as well rename my blog "outfits I've stolen from other bloggers". I stole this outfit from one of my absolute favourite bloggers,
Steffy
!
You might remember I was inspired by her outfit
once before
. When I saw this outfit I just thought, that is so cute, I must recreate that. Steffy always challenges me to create outfits from things I'd forgotten I had or things I never wear. I bought this cardigan last year and have only worn it once, but it was perfect for this outfit today! I have been wearing all of my cardigans backwards lately and I absolutely love it. They look so cute with a little peter pan collar peeking over the top.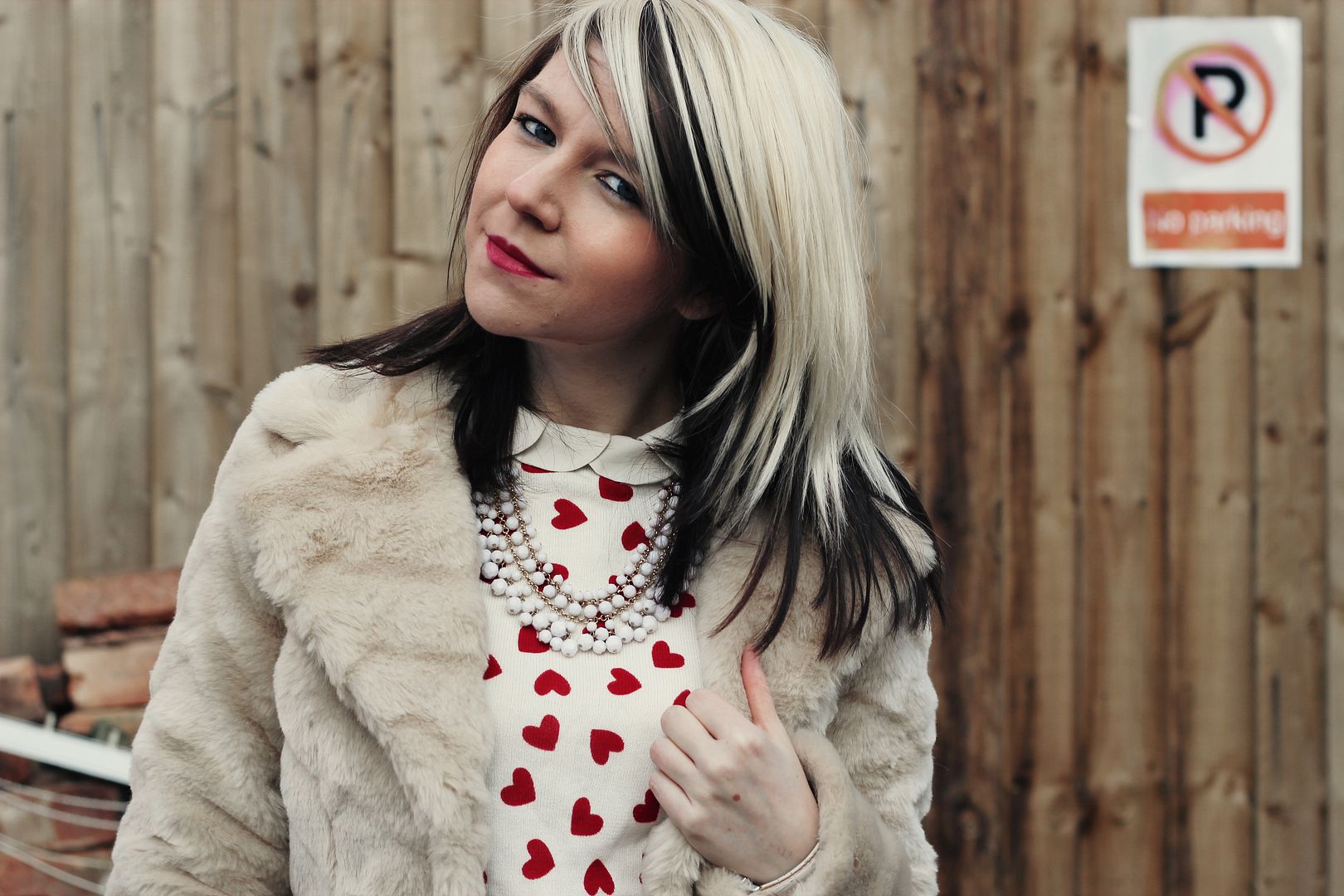 This is the sister skirt of
this one
. I bought them over the summer but I don't think I've worn this one on my blog before. I am so into neutrals at the moment- this skirt goes with everything and was in the River Island sale. It was my work experience skirt- it's perfect with a blouse, blazer and nude shoes. I couldn't find my favourite ankle socks this morning so I had to roll down some knee high ones. Don't worry, I am wearing very thin tan tights. Today was cold! It was reminiscent of when I used to go outside and take photos in Duluth, seriously! This jacket is surprisingly warm though- I just really needed gloves!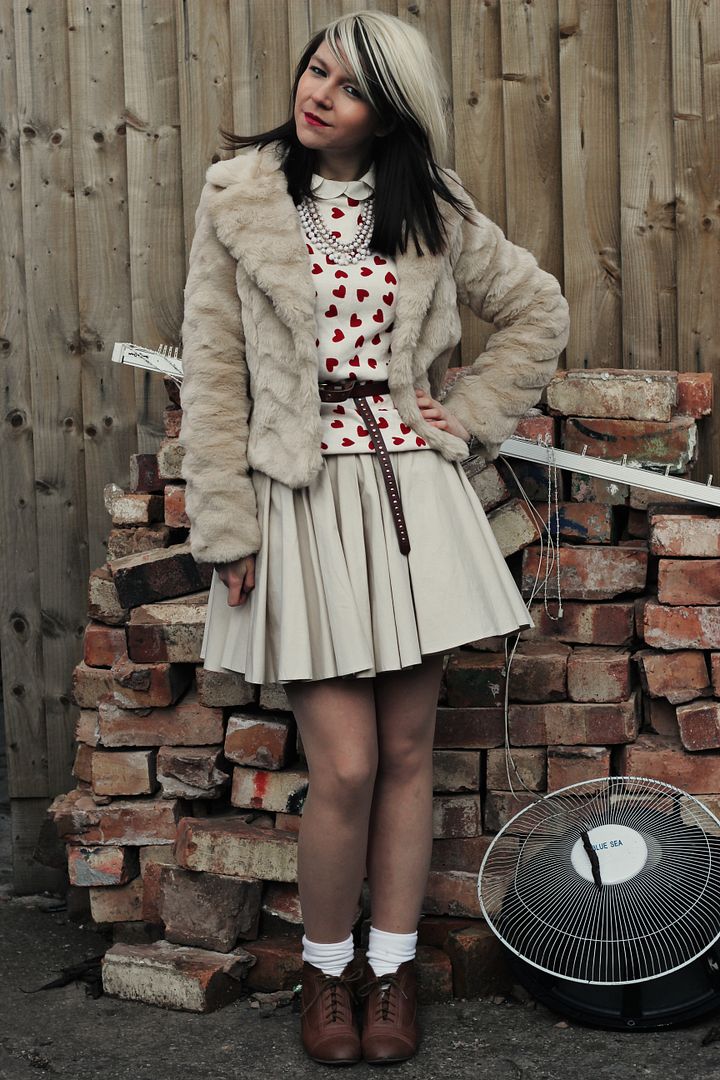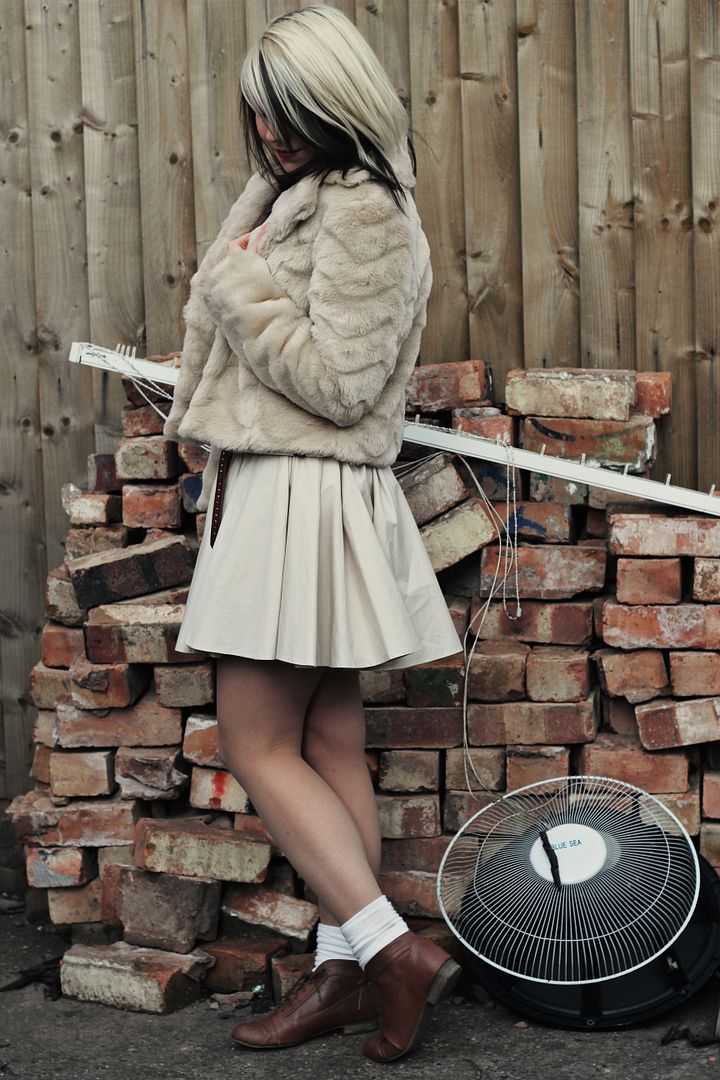 skirt- River Island
cardigan- Forever 21
blouse- Dorothy Perkins
fur jacket- Quiz
boots- New Look
necklace- c/o Diamond Petal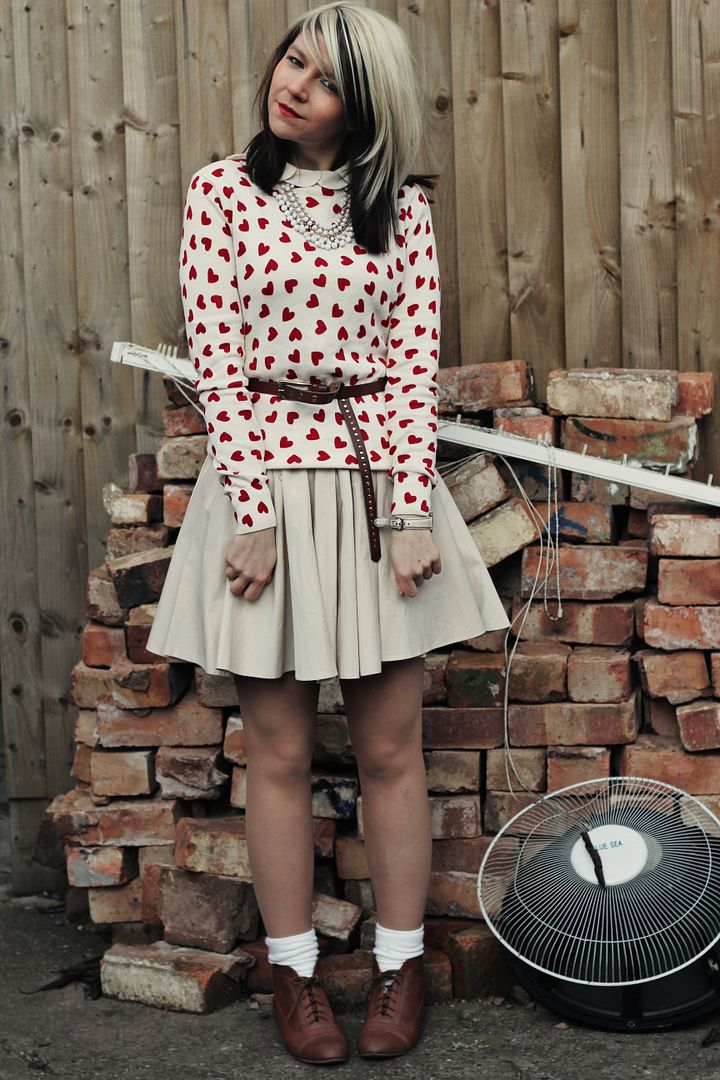 So what's new? Not much! Last night I had a good library sesh and then came home, made really good veggie enchiladas and then had a super early night, and today I just did reading, wrote an article, worked on my dissertation and went dancing. Oh but I did finally submit my choices for my year abroad yesterday! My places could be San Francisco, Hampton Beach, Fullerton CA, San Pedro CA or Indianapolis. Exciting right? I've just booked the date of my visa appointment so it's all getting kinda scary and exciting now!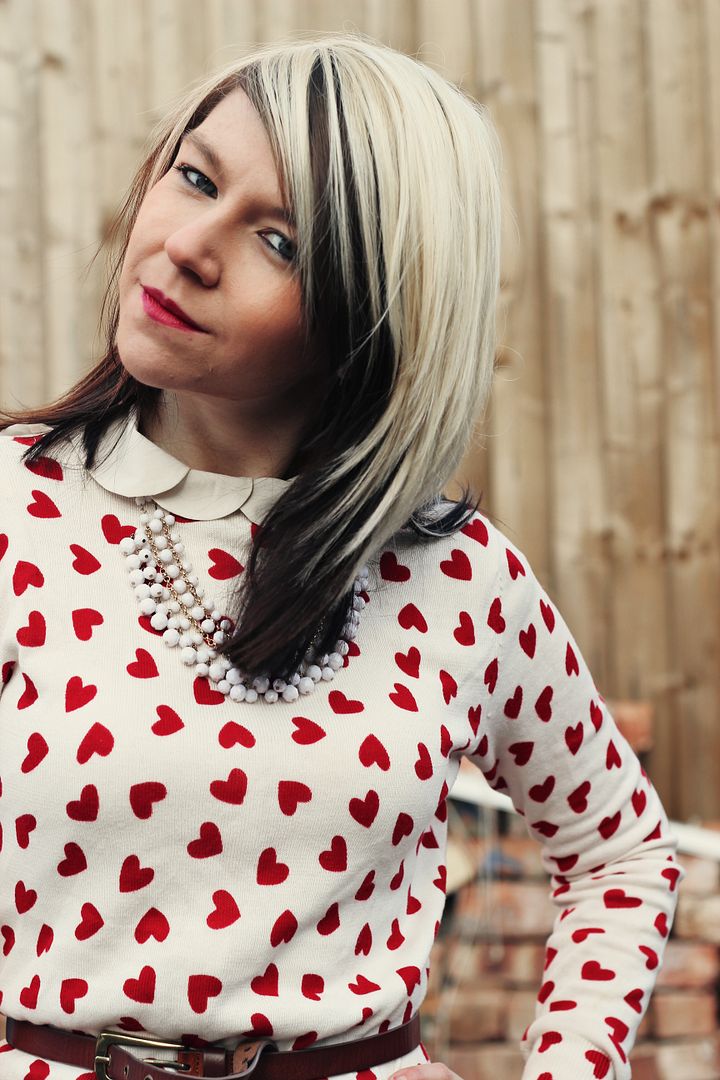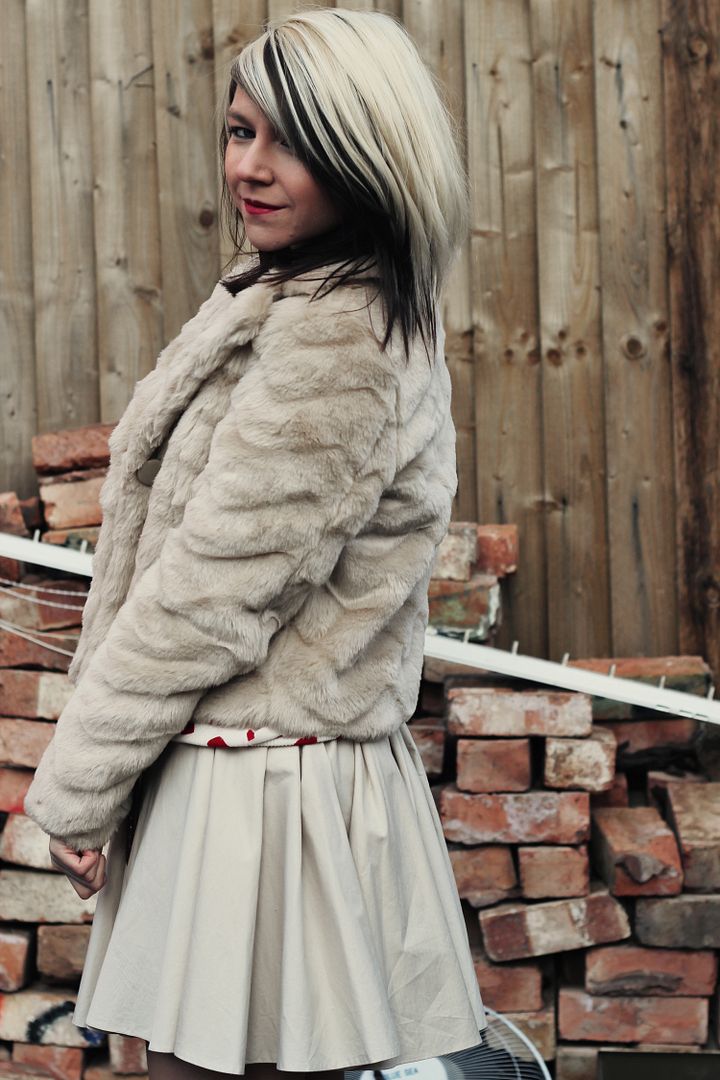 Extra points if you're a Brand New fan and you appreciate the title of my post. I'm going to see them for the fifth time next week and I can't wait.
I'm making brownies tomorrow for my reading and popular culture class so I might post the recipe up for you!
Have a lovely evening, guys!
Charlotte x