It's Not Easy Being Green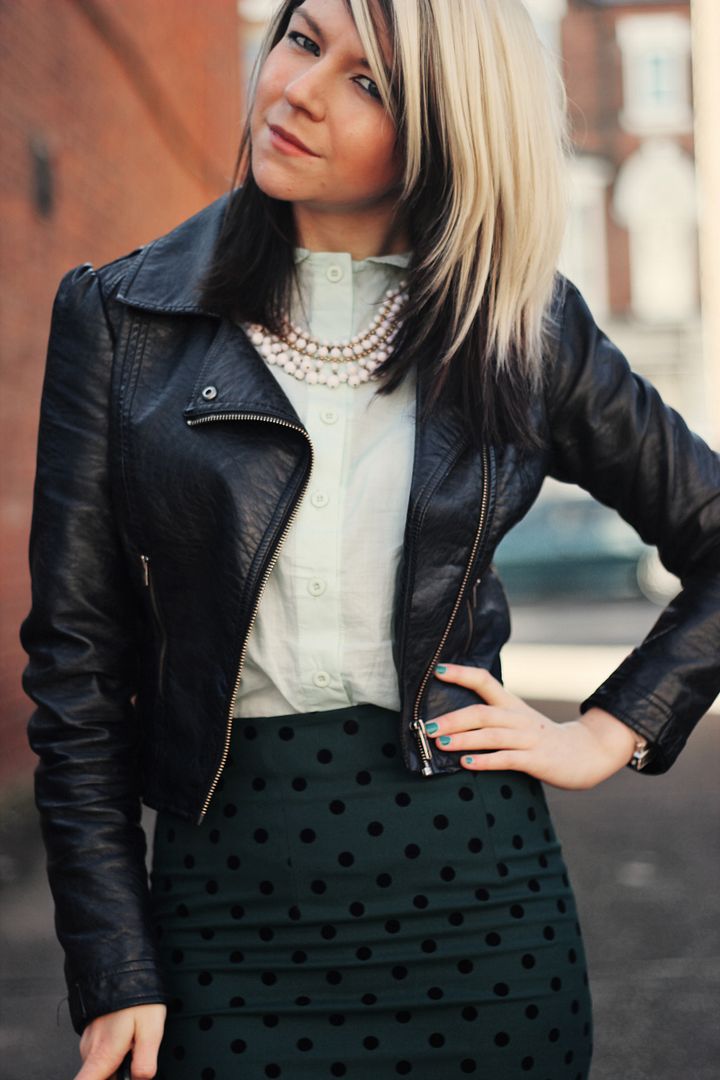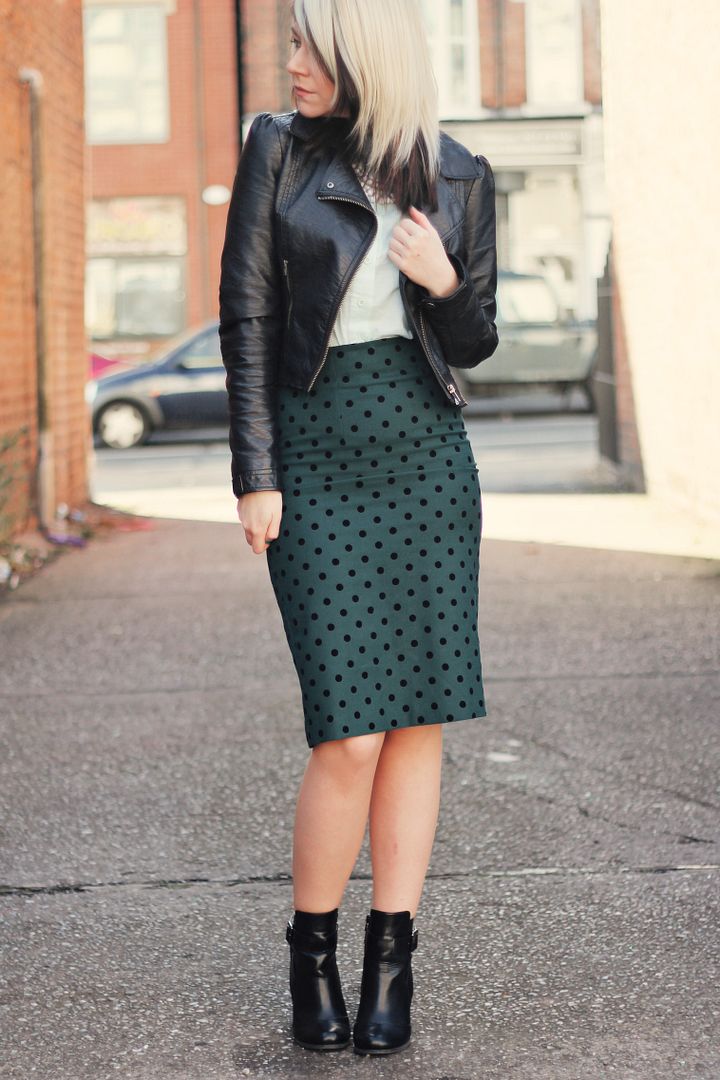 Man, oh man, it is so nice to be blogging again. It was so nice to get dressed up today! I had so many compliments on my outfit- it was so nice! I realised as I was putting these photos up that I totally stole this outfit idea from Sarah! What a copycat eh? This is the same asos blouse that I wore for #ldnlnch but worn backwards! This skirt has been driving me mad today. I don't know whether it's being busy and exhausted or the dance show or what, but it's now really big on me and it kept moving around and my top kept coming untucked! So annoying!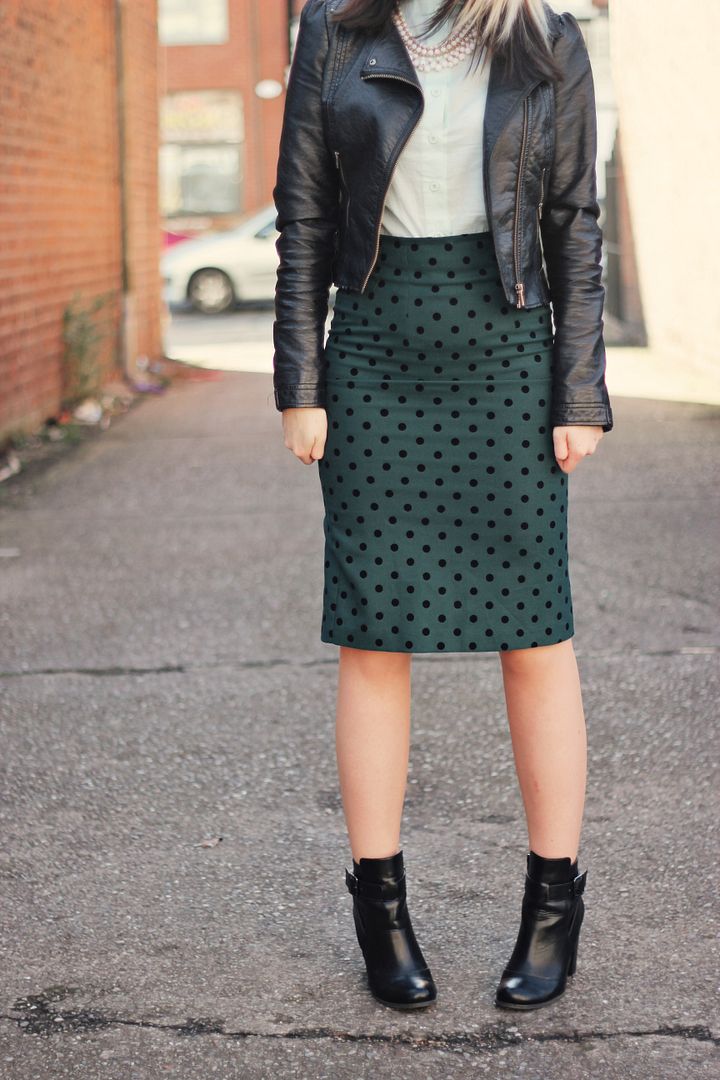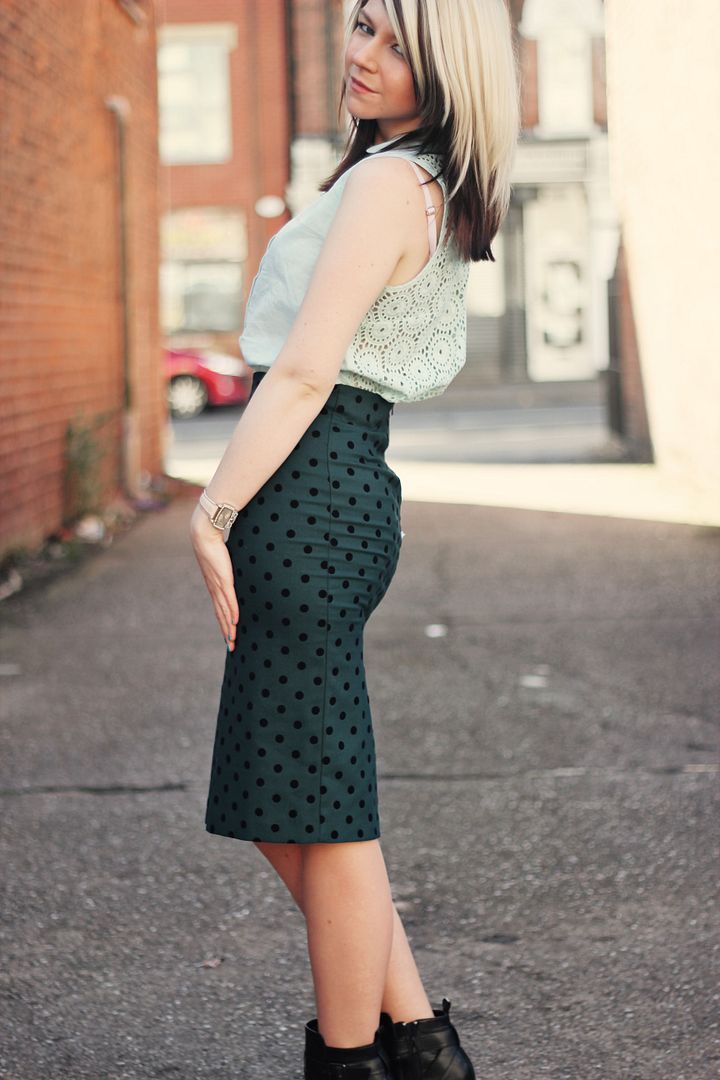 I also realised afterwards that I can pretend this was a St Patrick's Day inspired outfit, even though it totally wasn't. I feel like you Americans go so much more crazy for St Patrick's Day than we do here- I'm even Irish myself and I don't celebrate it! (My Dad's parents are Irish- they came over to England just before my Dad was born). We were in New York last year on St. Patrick's Day and it was crazy! It makes me so nostalgic! I wish it was this time last year again, ahh! School is nearly over though, just the final push now. I finished my first dissertation today- well, ish! The 6000 words are written, it just needs editing and referencing. Just one more dissertation and one more essay to do and I'm done! It's so weird to not be dancing but it's nice to have time to get my work done, cook dinner (I made a lentil moussaka tonight which was lovely) and have an early night. I can't wait to get this week over with and go home this weekend. And my birthday is in 11 days! And then I'm going to see the pandas in Edinburgh- yay!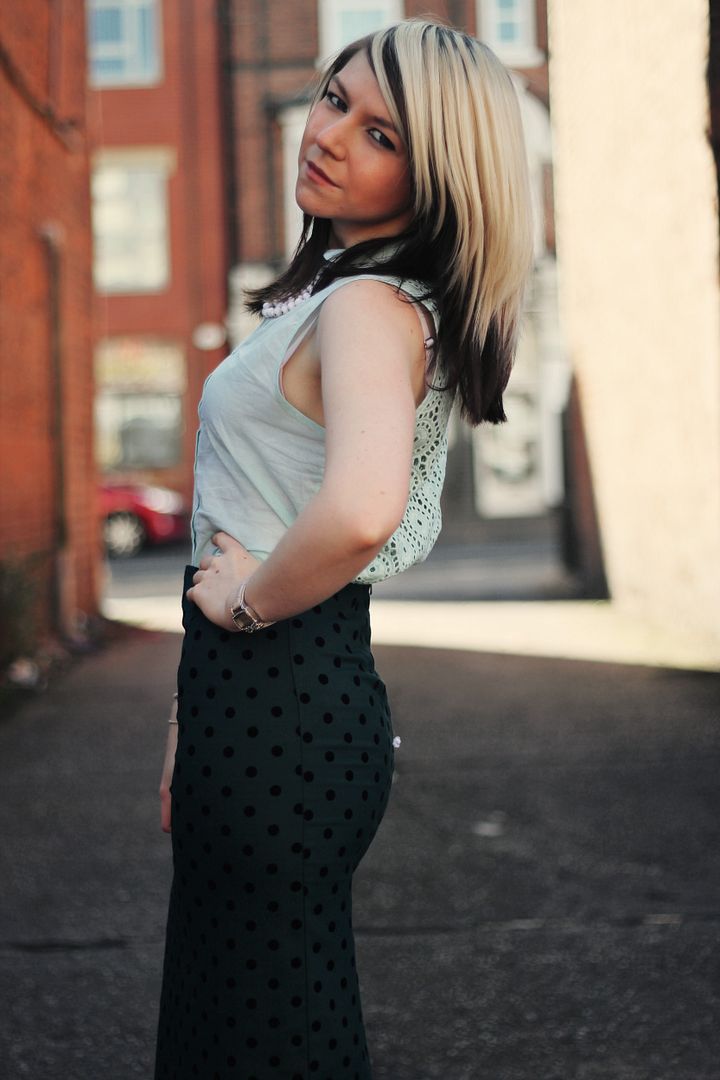 mint top- ASOS (worn backwards)
green polka dot skirt- TopShop
leather jacket- H&M
necklace- c/o Diamond Petal
boots- c/o Clothing at Tesco
Finally, I just want to say a quick thank you to all of you readers, old and new. To my new followers, thank you for following my blog, welcome! I hope you enjoy it! To my dedicated readers, thank you so much for being here for me. Your responses to my post about not getting the San Francisco job almost made me cry. Thank you so so much. It means so much to hear from those of you who have experienced something similar or offered support and words of advice to me, and to those who have told me I've inspired you, you make it all worth it. Once I finish uni I am going to try so much harder to read more blogs and reply to comments more, because you guys are why I do this and you are amazing. If you ever want a chat before then, I'm always on twitter! And thank you for your comments on my dancing post! I'm gonna try to get some videos up on here for you!
Have a lovely day everybody- I'm off to bed!
Charlotte x