Pink Monochrome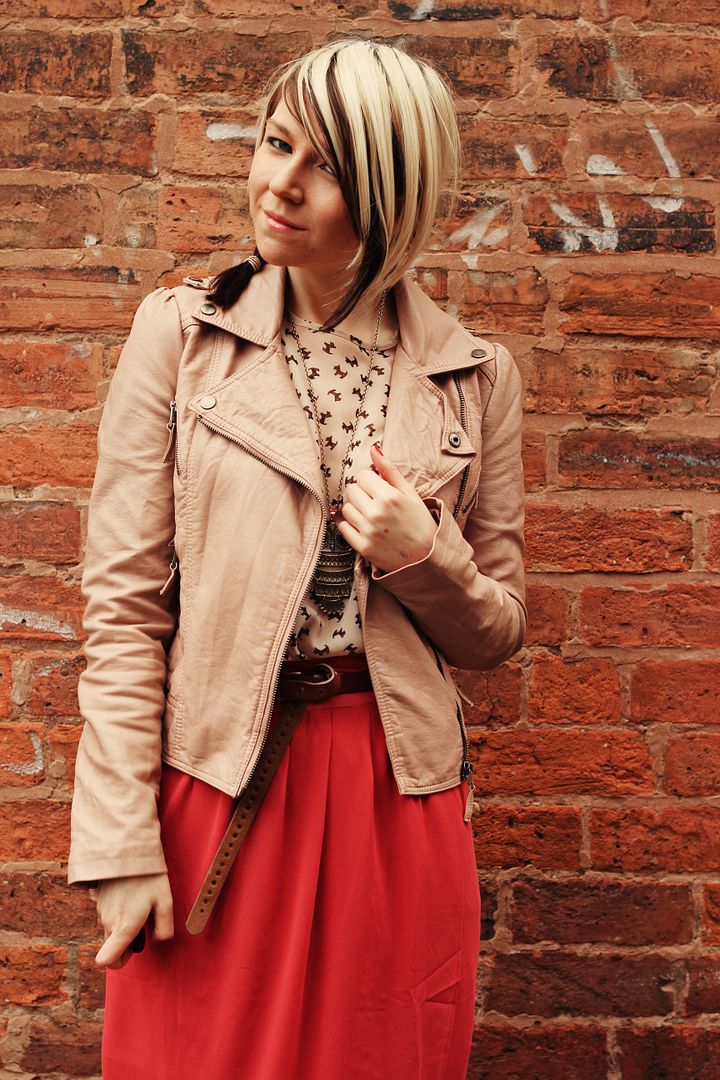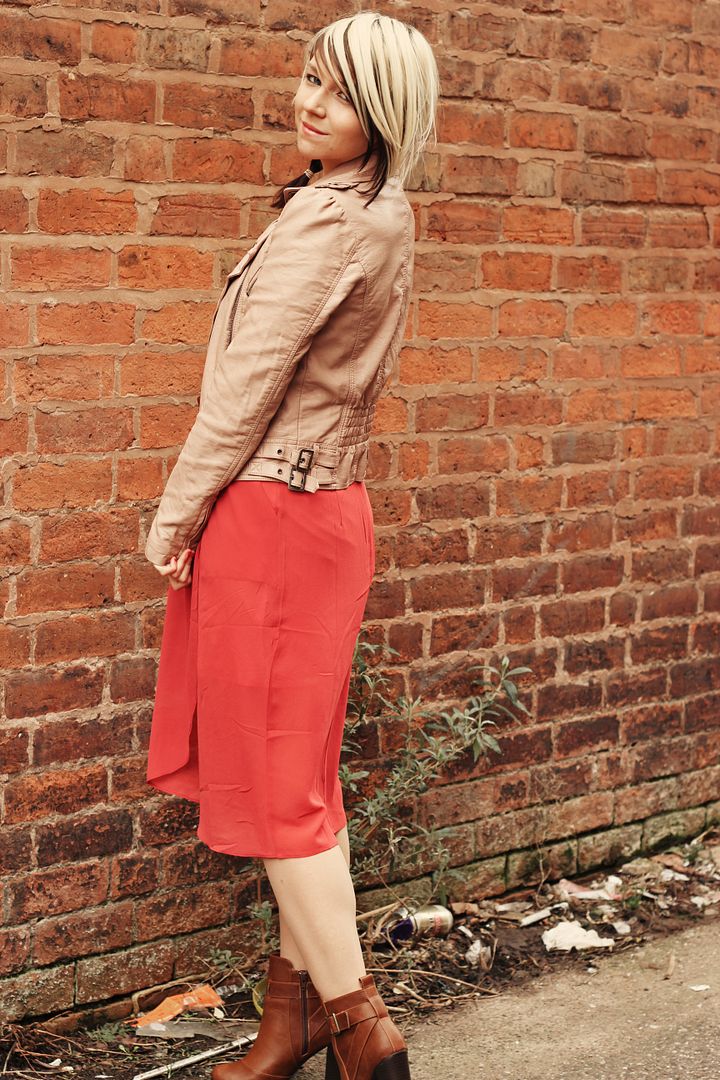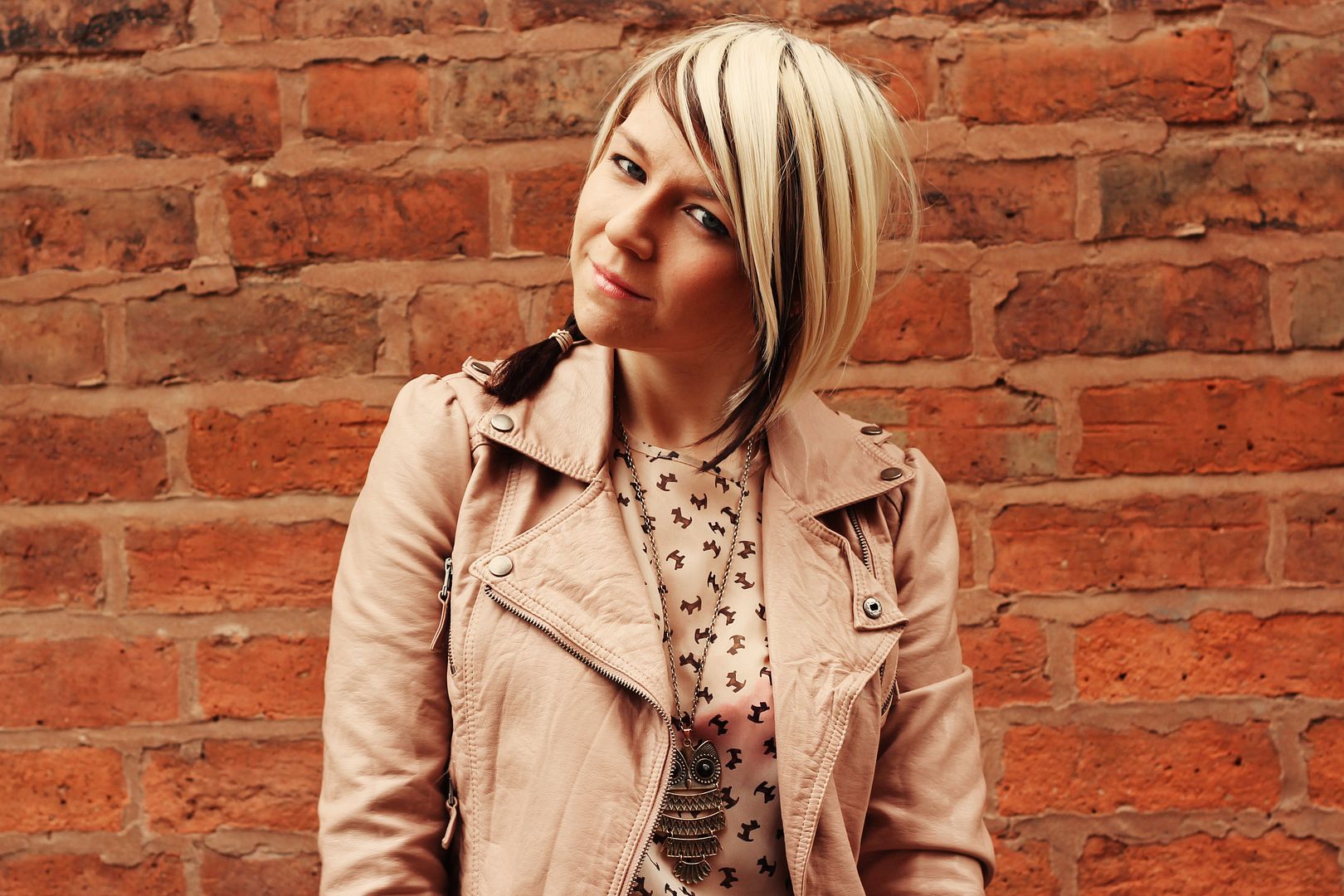 My Mum bought me this skirt while I was still committed to my shopping ban (ahem). When I saw it on ASOS I just fell in love, but it turns out it's yet another Kryptonite piece! It's a really unusual shade of light coral so it's not bright enough to colour block with bright colours, but not pastel enough to wear with mint green or light blue. I decided to try it with this nude top (minus the sequin collar, which I took off) and yet again, my nude jacket. I apologise for the fact that this top is quite see-through. O hai bright pink bra! Oh and if you recognise these boots, it's because they're the same as my black Tesco ankle boots. I just love 'em.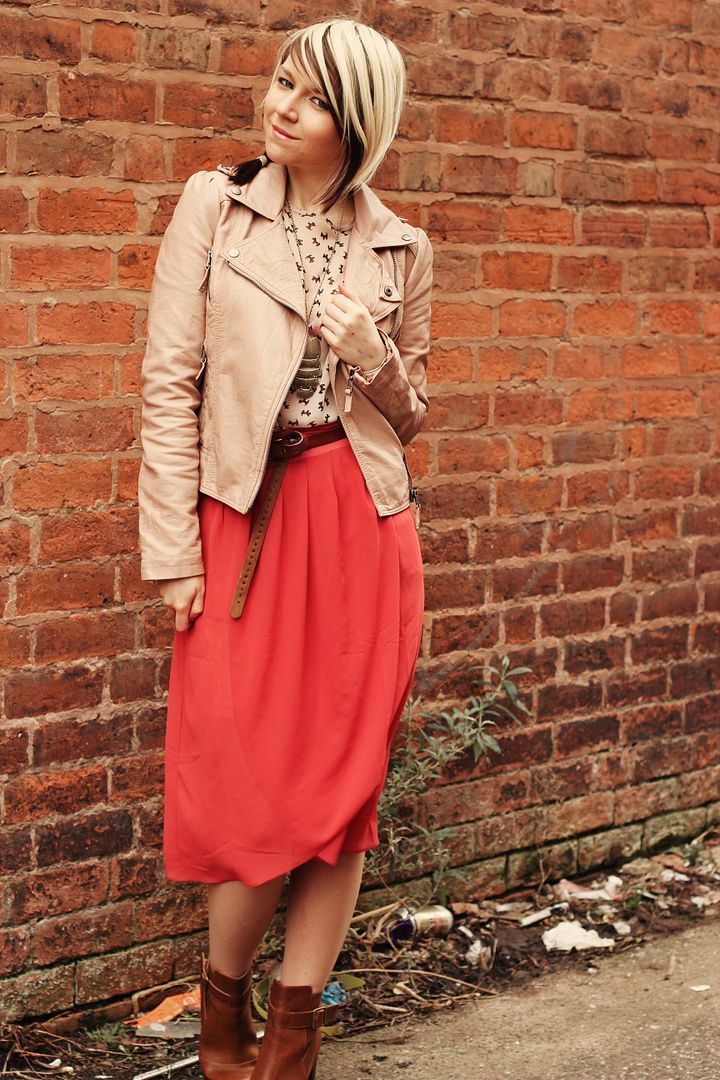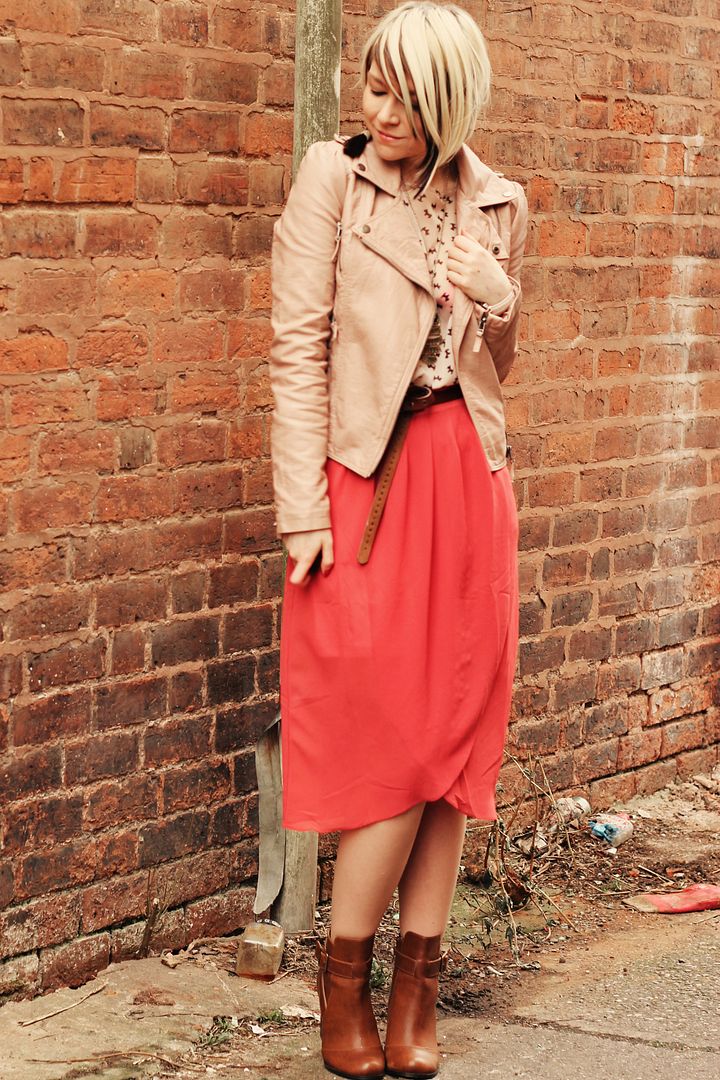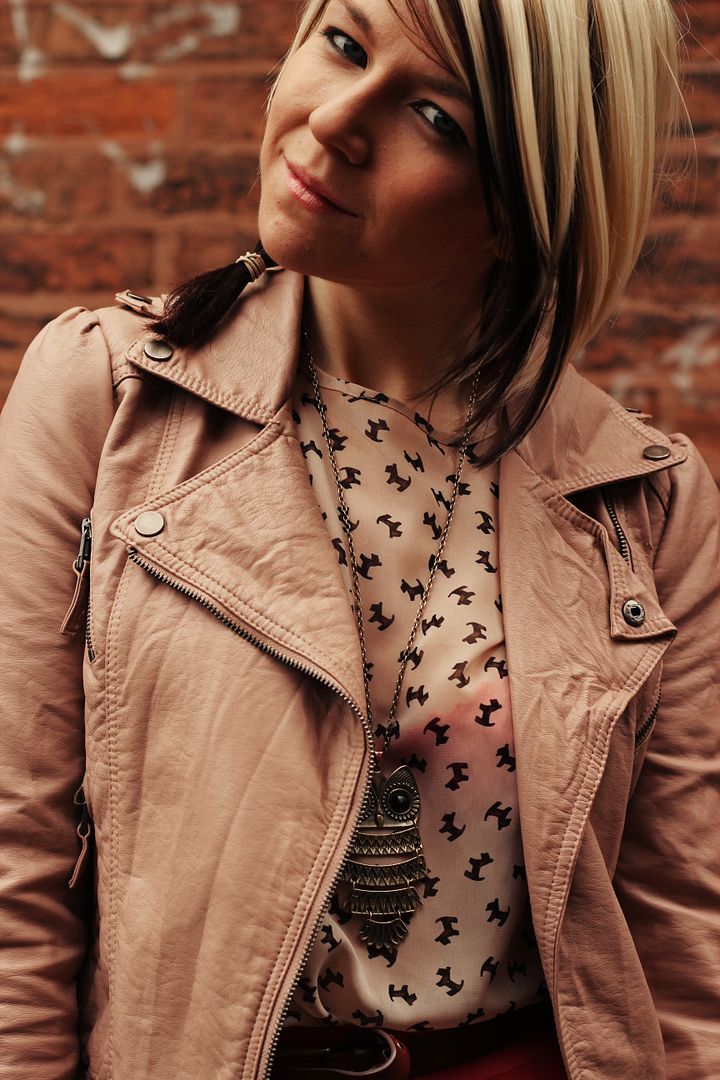 Wow, can anyone else not believe it's March? March is going to be the craziest month. I turned my calendar over today (to a new panda, yay!) and almost every day has something on it- eek! The dance show is in 2 weeks and I'm super excited about it but I have a lot of work to do! A couple of my dances need a lot of practice before the show! I also have just 3 more weeks of uni left so I have my ACS dissertation to finish, a draft of my English to do and work on my Reading and Popular Culture essay! But I do have a lot to look forward too- #ldnlunch on Saturday (are you going? Let me know!) which if you haven't seen it on twitter, is a big blogger meet-up in London this weekend, then I'm straight back to Birmingham for my bestie Sarah's birthday and seeing all my best friends who are coming up especially, then I have my interview about San Francisco next week and my birthday in four weeks! Eeek! I can't wait to turn 22, and I'm going to see the pandas in Edinburgh for it! Best birthday ever!
skirt- Dahlia
blouse- River Island
nude leather jacket- Miss Selfridge
brown ankle boots- c/o Clothing at Tesco
And finally, just a big thank you to you all for being amazing. I have so much fun chatting to other bloggers about everything from getting enough protein as a pescatarian to what to wear to what to wear for my date (which went really well by the way!). You guys are the reason I keep doing this, even when I've just danced for 3 hours and I have a 9am class in the morning. Blogging is the reason I have to do a 12 hour day on campus tomorrow so I can spend Saturday meeting other bloggers. It's the reason I run my iPhone battery down from reading blogs every.single.day. But I wouldn't change it for the world, so thank you. I also apologise if things are a little quiet around here for the next few weeks. Like I've said, I've got loads of work to do, and certainly the week of the dance show I won't have time to update, but hopefully once term is over, and definitely after my exams in May, I'm all yours again. Thank you for always being amazing.
Charlotte x