Matalan Coloured Jeans Project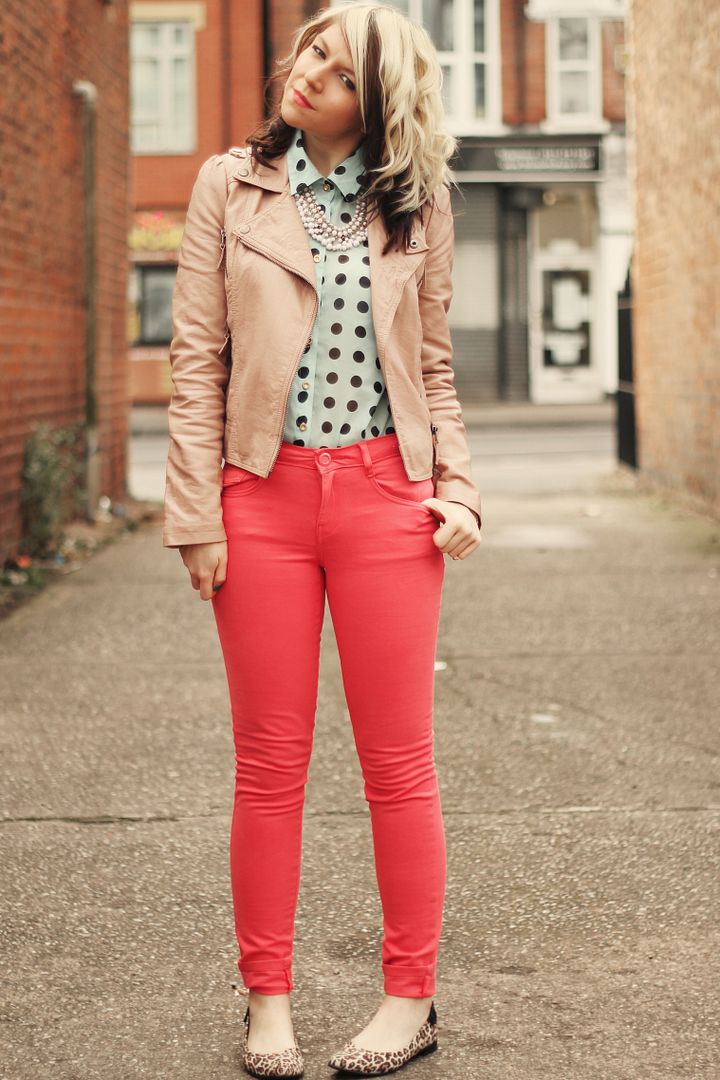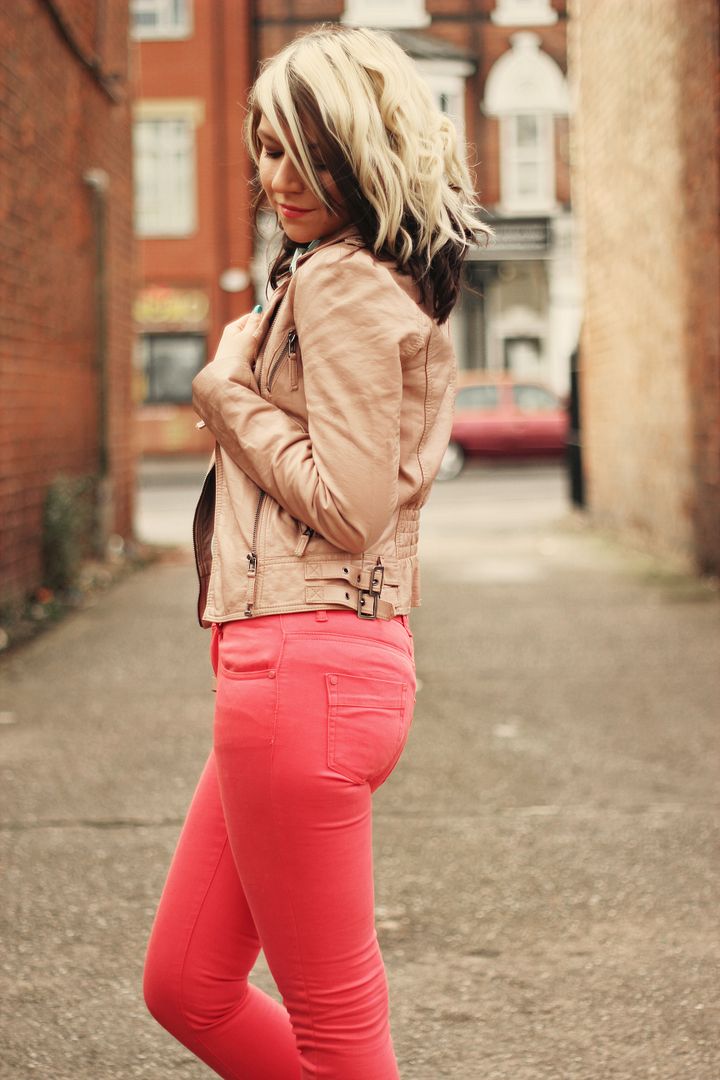 These shoes make my feet bleed. They are now wrapped up in plasters. But it's worth it. How gorgeous are they? I'm determined to stretch them out- I tried it last time wearing a pair of big socks under them, but they still hurt. Woe is me. Anyway, a few weeks ago I was contacted by the lovely people at Matalan to take part in a challenge to style up their coloured skinny jeans and after much umm-ing and ahh-ing I chose this coral pair. They are absolutely stunning and I love them. I was so excited to pair them with my mint blouse- I love this combination! My blogger bestie, Sian, picked the aqua pair we went for the exact same colour combo as me- mint and pink! Speaking of the lovely Sian, she sent me a package of early birthday present today! She sent me the same mint sunglasses that she is wearing in her post, and also a pack of pastel coloured socks! I wore the sunglasses today but they arrived after I'd already taken these photos. Thanks Sian, you're the best! Don't forget to check out her jeans post, and also Susie and Sara who are also in the project!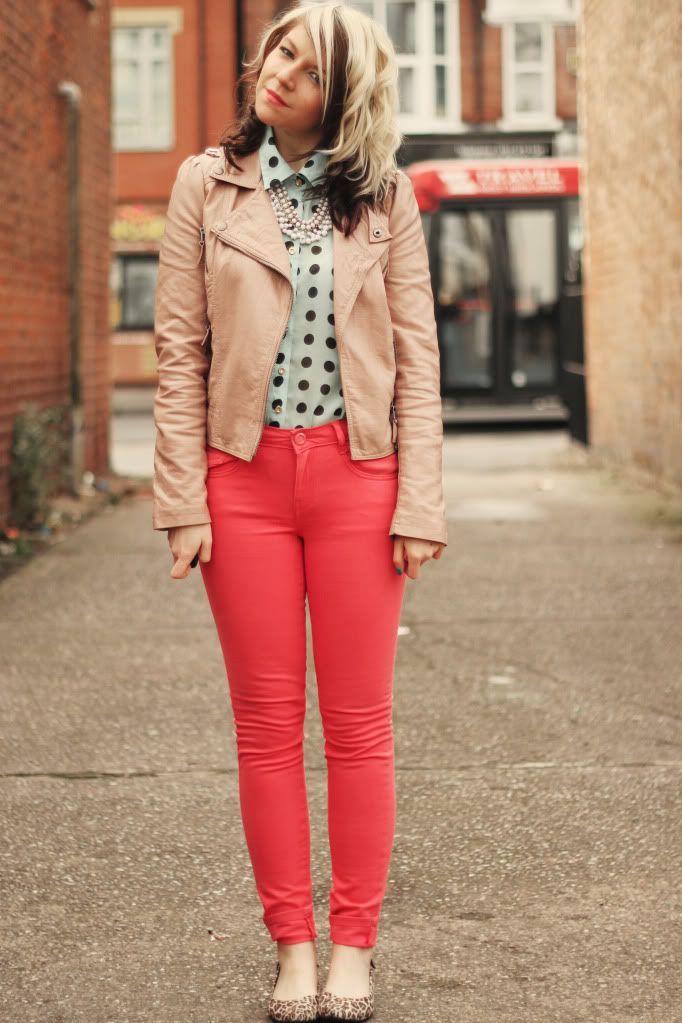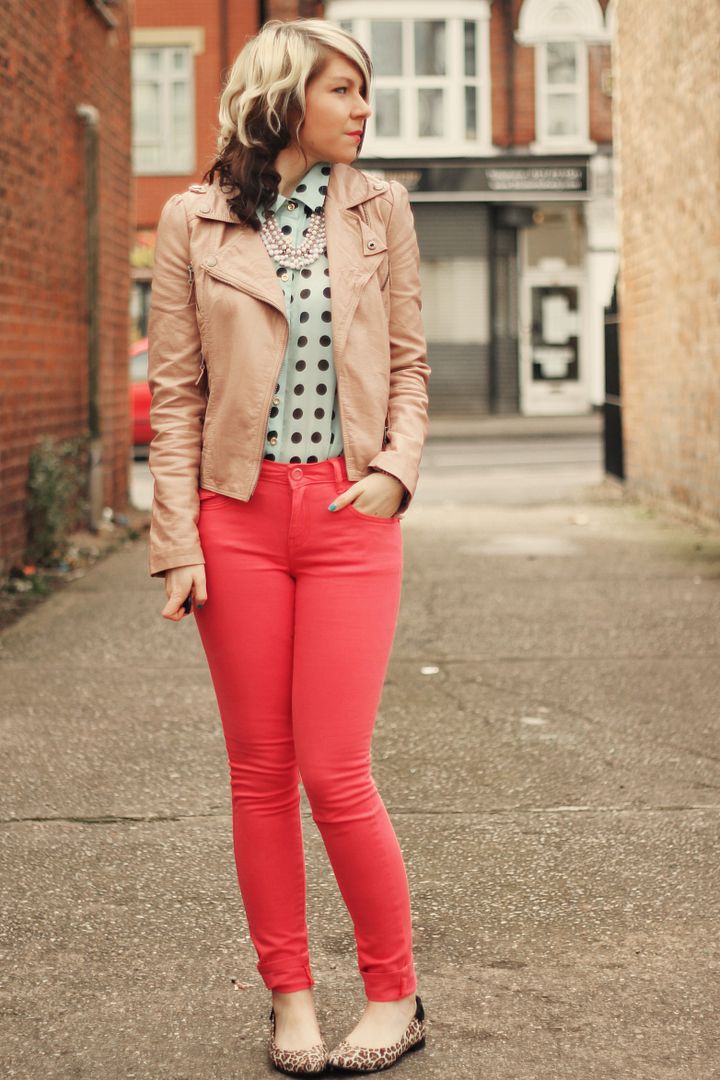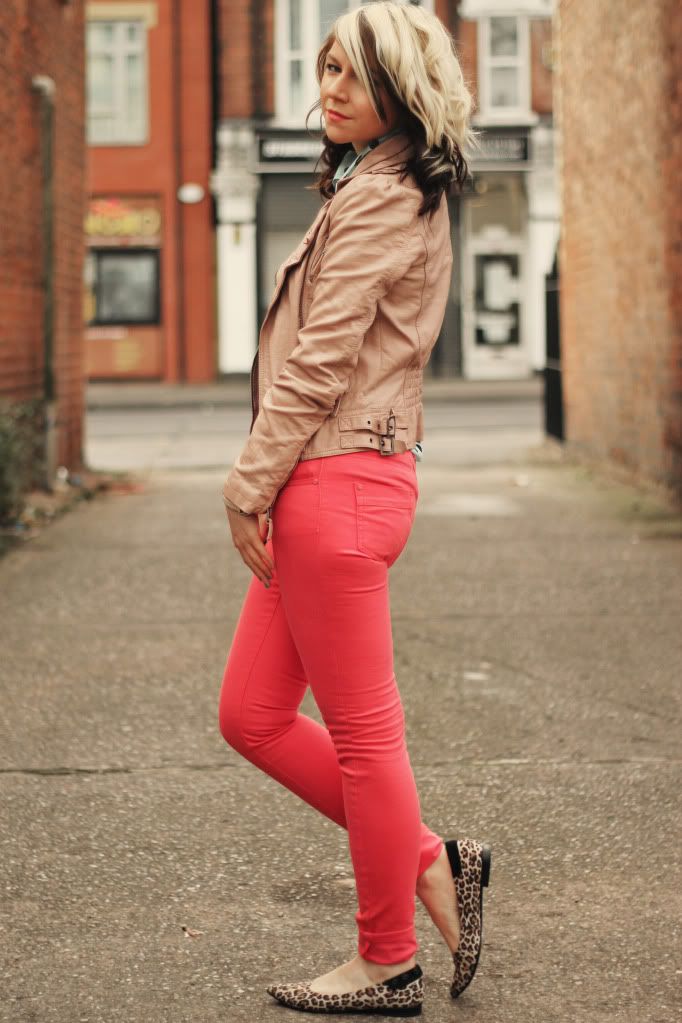 My hair is a bit weird in these photos. I woke up an hour before my alarm this morning and decided to get up early to get more done. I ended up attempting to curl just the bottom of my hair but I can't really get it right. My housemate, Beth is going to teach me to curl my hair with my GHDs which I think is the right way to do it. Today, I went to uni to write 1000 words of my English dissertation and then came home and worked on my American Studies dissertation. It's due in on Thursday so I just need to finish off my referencing and bibliography and get it bound tomorrow- eek! I am so, so excited for it to be handed in! Tomorrow, Grant is cooking me dinner (a guy has never cooked me dinner before!) and then on Thursday my housemates are I are going out for dinner to celebrate my (early!) birthday. Then I'm going home for the weekend to go shopping with my Mum. I technically finish school (forever! wow that's scary!) on Friday, but I'm staying an extra week to get work done next week. But I'm coming home next Thursday for my birthday on Friday and then at the weekend I'm going to Edinburgh to see the pandas! Yay!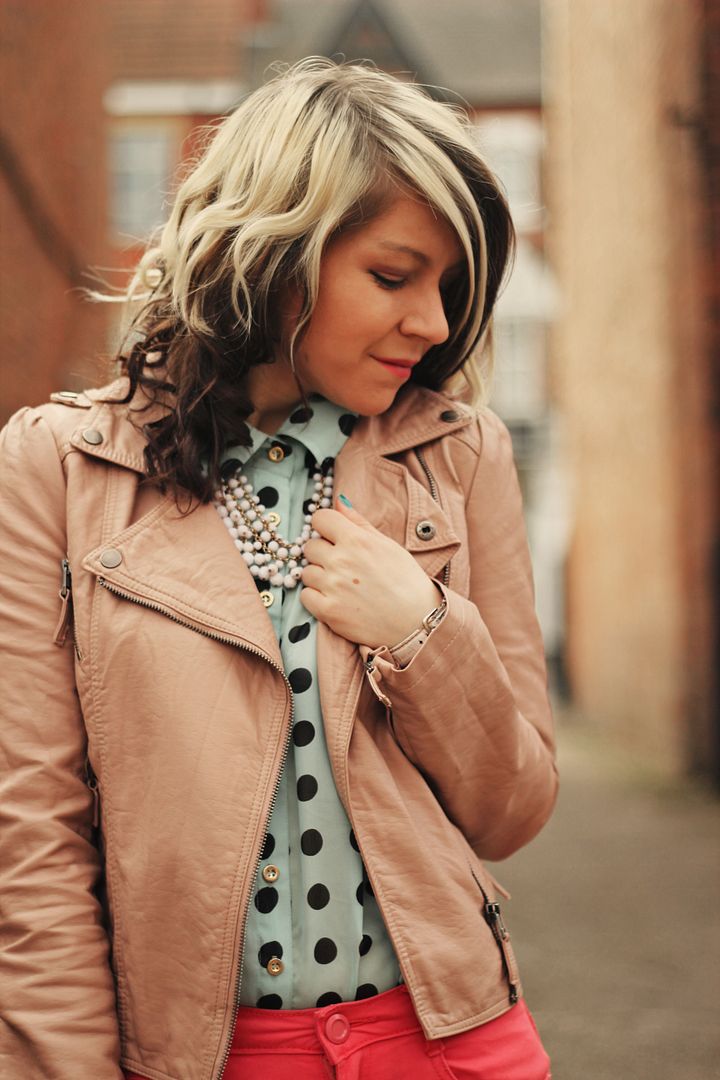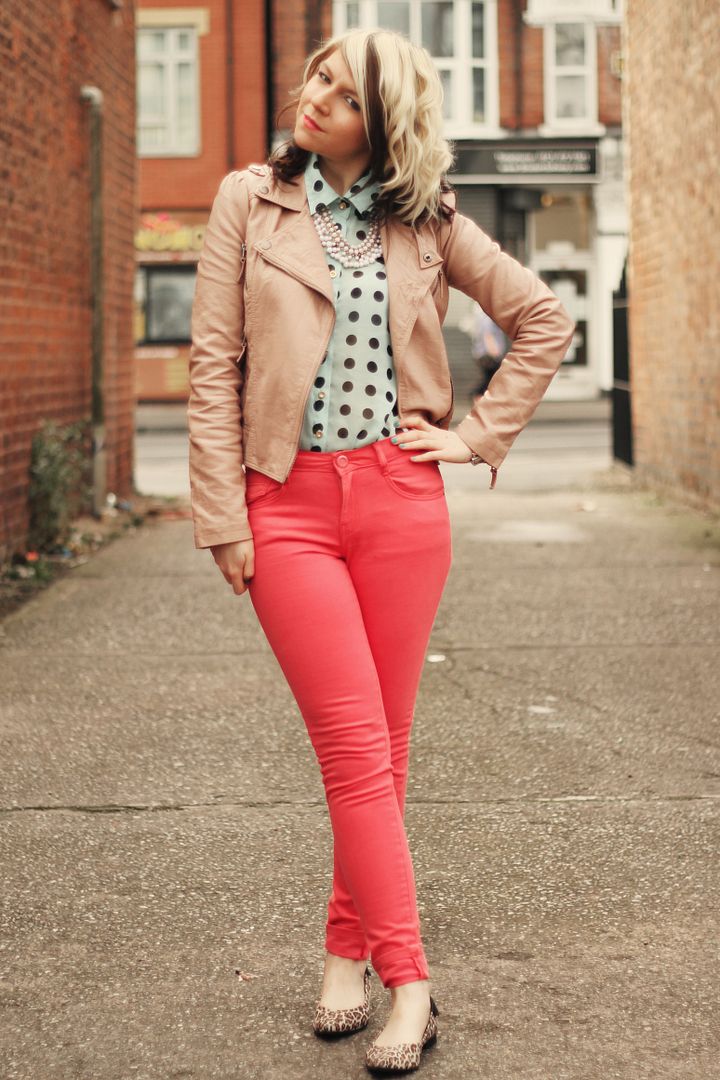 coral jeans- c/o Matalan
mint blouse- Primark
nude leather jacket- Miss Selfridge
leopard flats- c/o Zalando
necklace- c/o Diamond Petal Boutique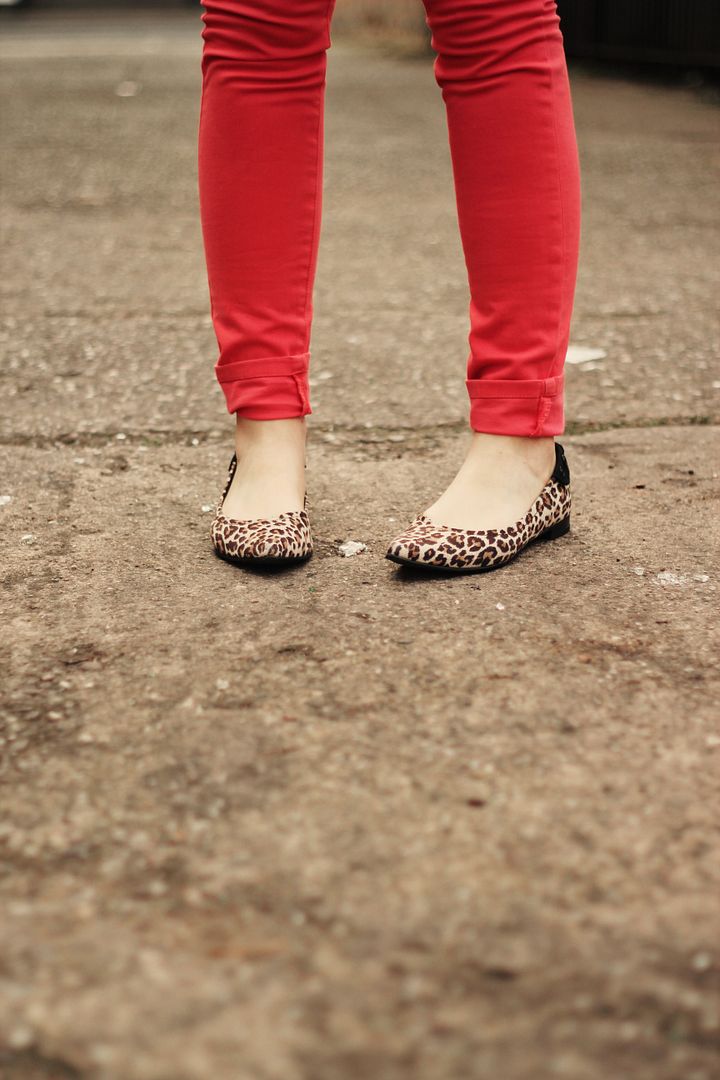 I just want to say thank you SO MUCH to Matalan for being a fantastic company to work with. I've worked with them three or four times now, and they are absolutely great. It's so wonderful that such a big company has time for some of the smaller bloggers like myself. I absolutely love these jeans and am so happy to have gotten involved. Sian and I are also going to swap our jeans in a few weeks so we can style different colours!
I hope next time I'm here my first dissertation will have been handed in- yay!
Charlotte x