Spots and Stripes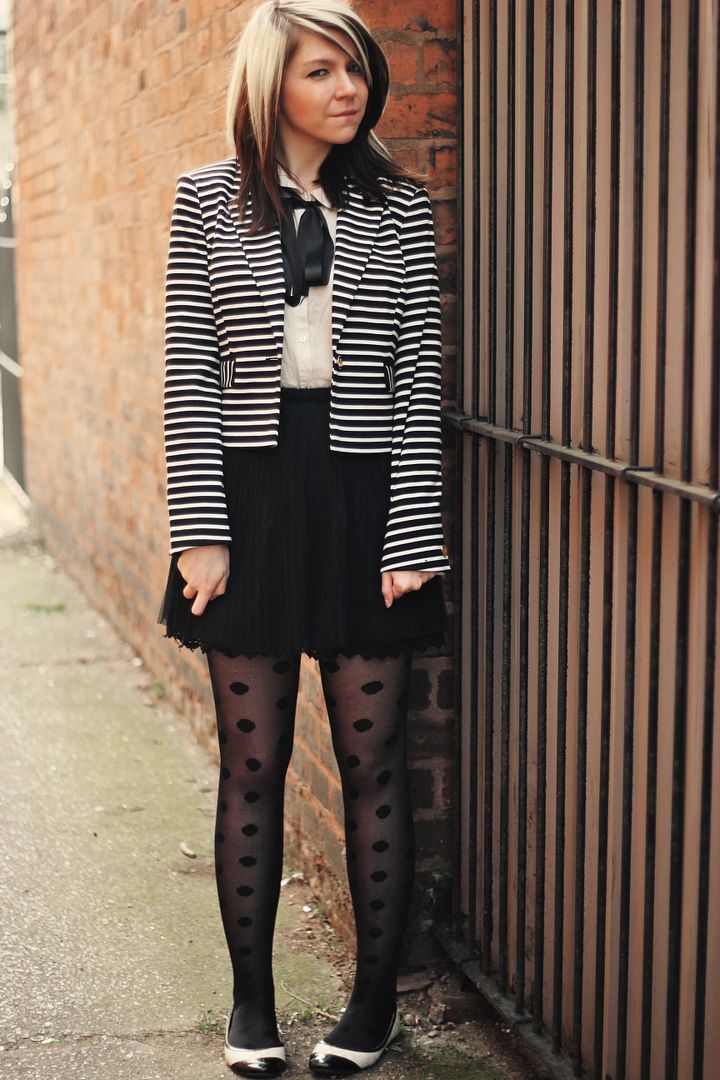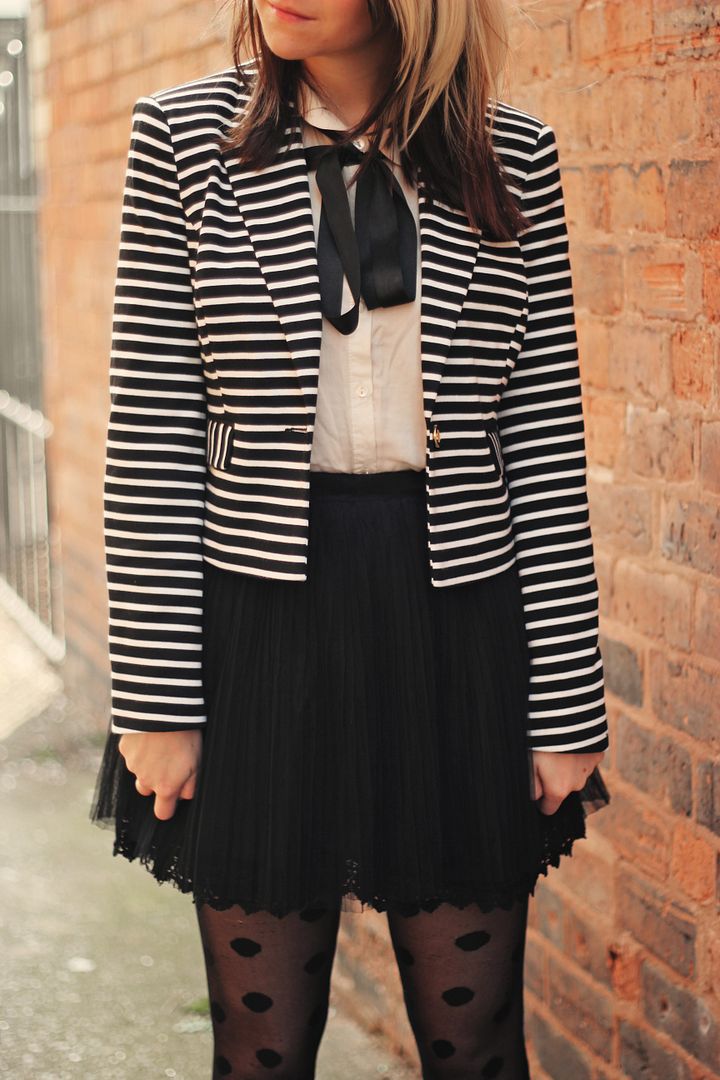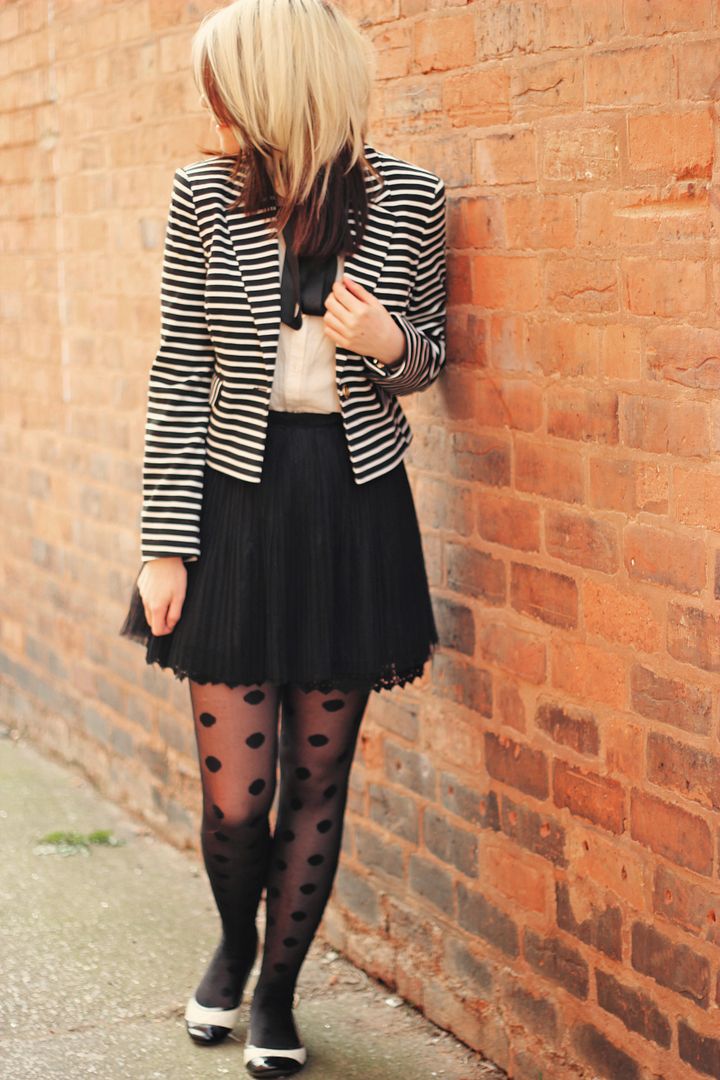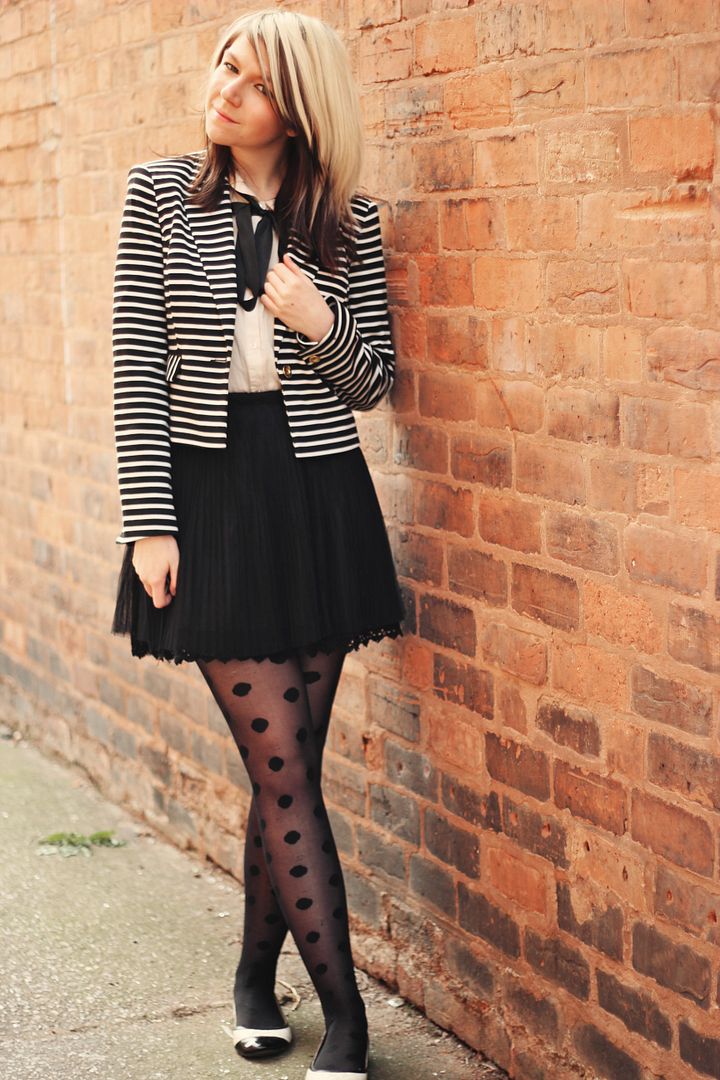 I apologise for the awful quality of these photos. I had a really stressful and busy morning and didn't get a chance to go take photos until midday, and of course, on a sunny day they were either all gross and over exposed or massively dark in the shade, so these were the best I could get. I'm frustrated because I thought my photography was really getting better and these are rubbish!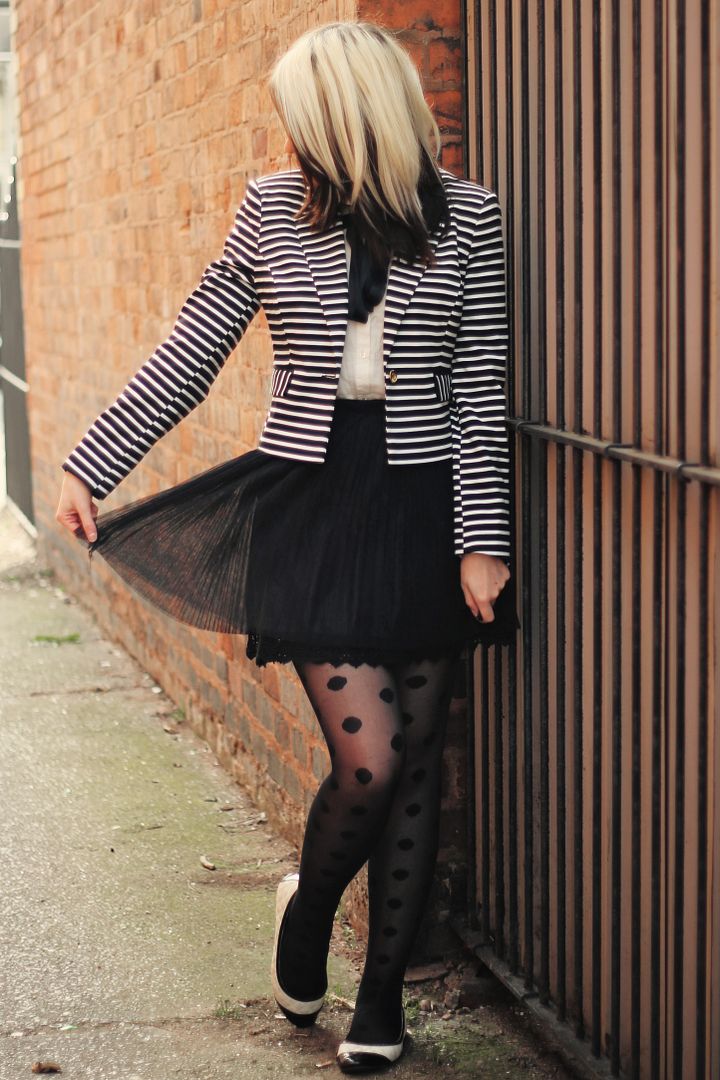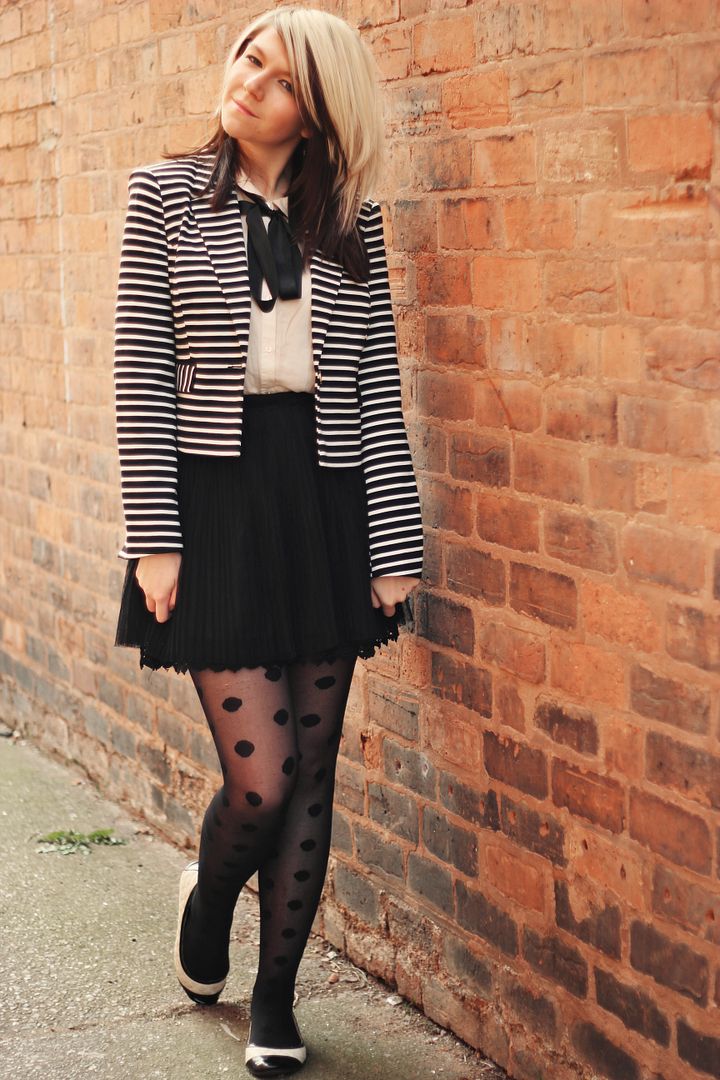 white shirt- dorothy perkins
tulle skirt- c/o oasap
striped blazer- primark
flats- new look
spotty tights- asos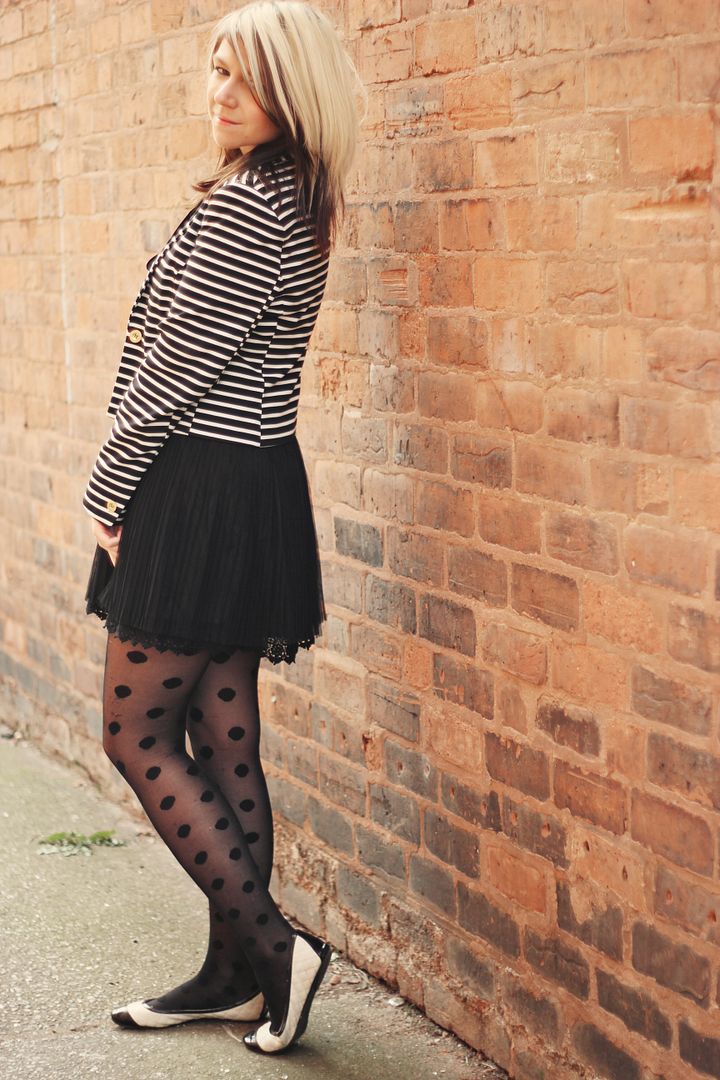 I've been kinda insecure about the way I look in this skirt. Its made of like tulle-like material and has lots of layers and it's really poofy so I feel as though it makes me look massive! I'm determined to just keep wearing it though and kinda get over it because it's such a gorgeous skirt and my other two black skirts are now too big, so I'm hoping to just get used to it's poofiness! I wanted to keep this outfit quite simple so I went for a monochrome palette. I dithered over the spotty tights but I thought they were fun. I almost wore my favourite tesco boots, but I had to drag a suitcase along the street today so I thought flats were a better choice- I've had these for ages but I've been wearing them loads lately!
I'm back home for the weekend now and it's so nice to be back after such a busy week. I'm looking for a couple of days rest and getting bits of stuff done before I go back to uni next week. I'm going shopping with my Mum tomorrow which I'm really excited for!
I hope you have a lovely weekend!
Charlotte x