Mint and Red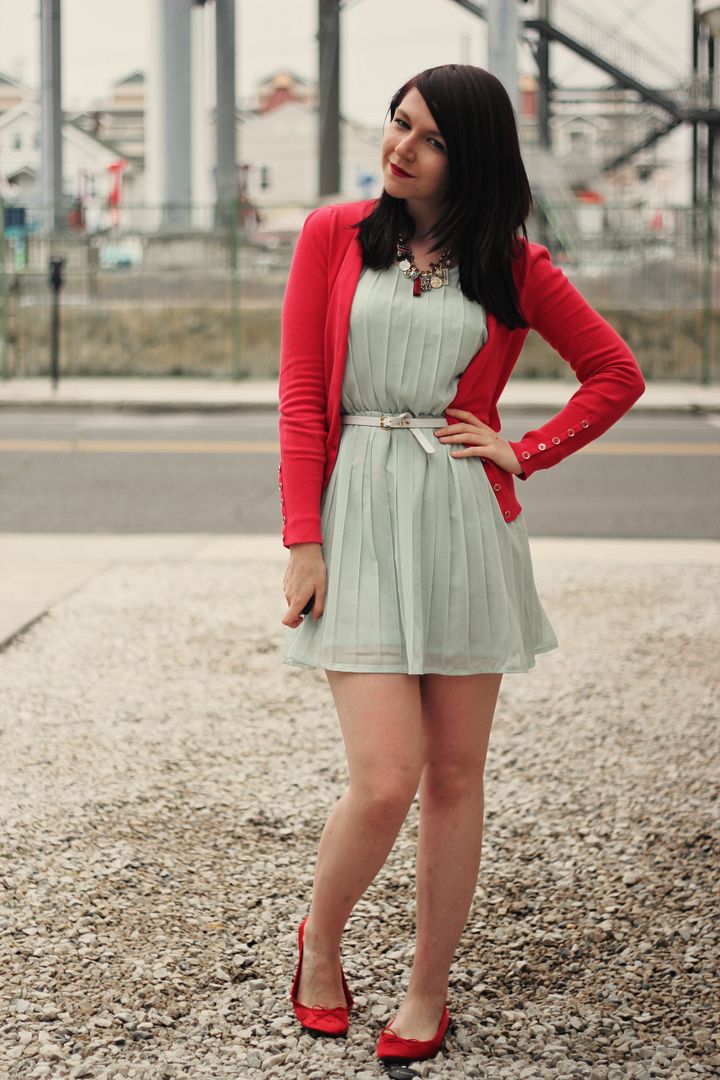 With being in Boston on my days off, I felt the need to put up an outfit post. These photos are actually from when I first got here (I have a
lot
of outfit photos in my folders to go up!), you might be able to tell by how pale I look here! My hair also seems to look really, really dark. It has lightened up a lot from the sun. It's mostly gone more reddy and a kind of chocolate brown, but I have some crazy blonde bits, despite wearing a hat all day. I guess I should expect this when I dyed my hair dark brown right before leaving to live in a hot place for the summer!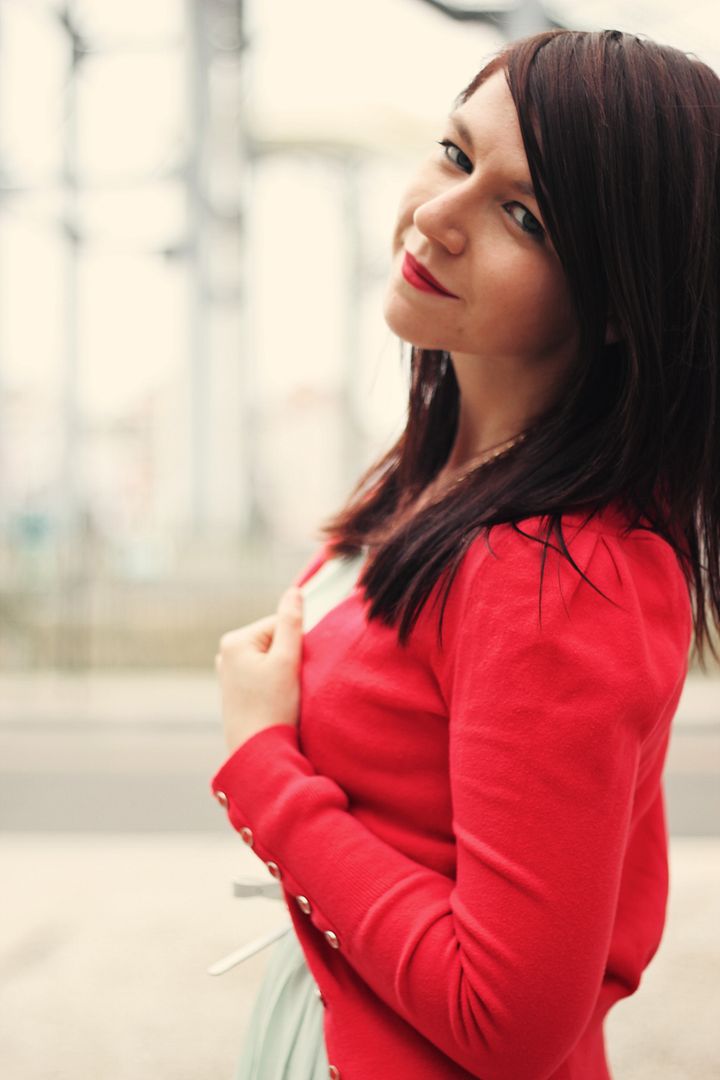 dress
- c/o Glamorous
cardigan
- Debenhams
flats
- H&M
necklace
-
Topshop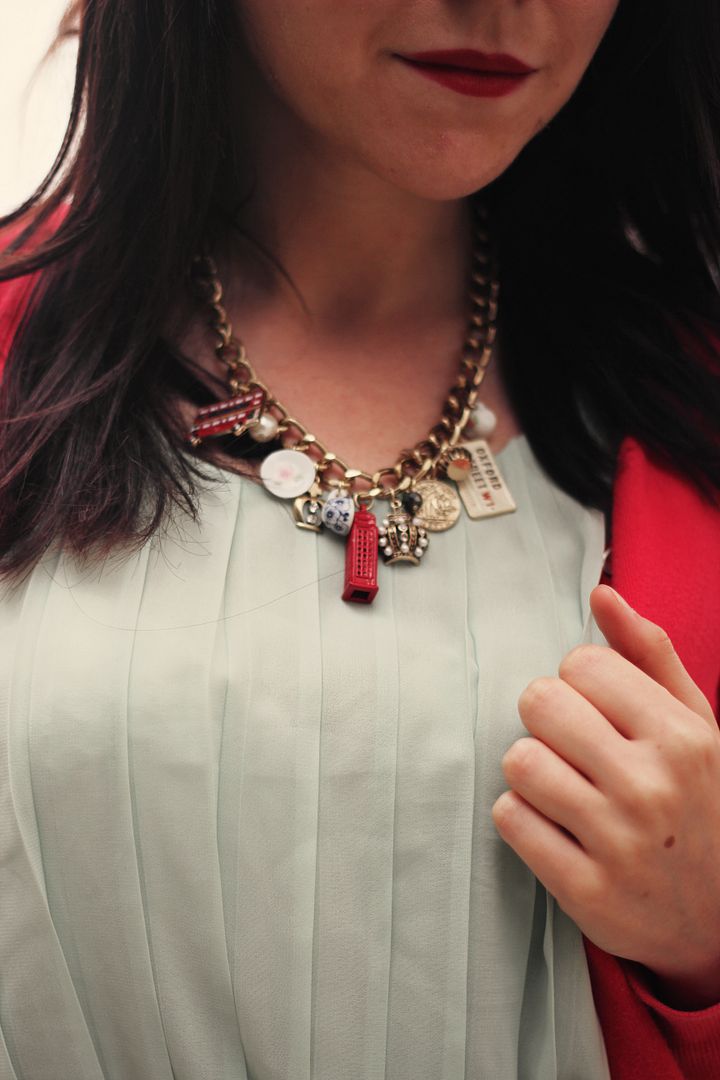 I absolutely love this outfit! Red and mint. Seriously, who would have thought it? I think the first time I saw this combo was on Tieka, and I was completely smitten. I almost bought some red skinny jeans at the outlet malls a few weeks ago and I was desperate to pair them with a mint top (in the end, I decided they were the kind of thing I could easily get back home from New Look, plus it really isn't jeans weather that often in New Jersey in August). I do have another mint and red combo idea in my head that I'm hoping to try soon. I'm thinking my red midi skirt with my mint polka dot top. We'll see!
I don't really have much to report this week, which is why I decided to do an outfit post instead of a "This Week I" post. After the crazy trip to Boston I had, my week has been pretty quiet. I worked late Wednesday, ran errands on Thursday and Friday I stayed at Bri's house and we watched Footloose. My weekly highlights have been a lovely email from my Nan and buying a Breakwater Beach hoodie! However, I'm off to Six Flags Great Adventure on tomorrow so I'm really excited for that! I absolutely love rollercoasters and they have some of the biggest and fastest in the world!
I hope your week has been lovely!
Charlotte x