New York for a Day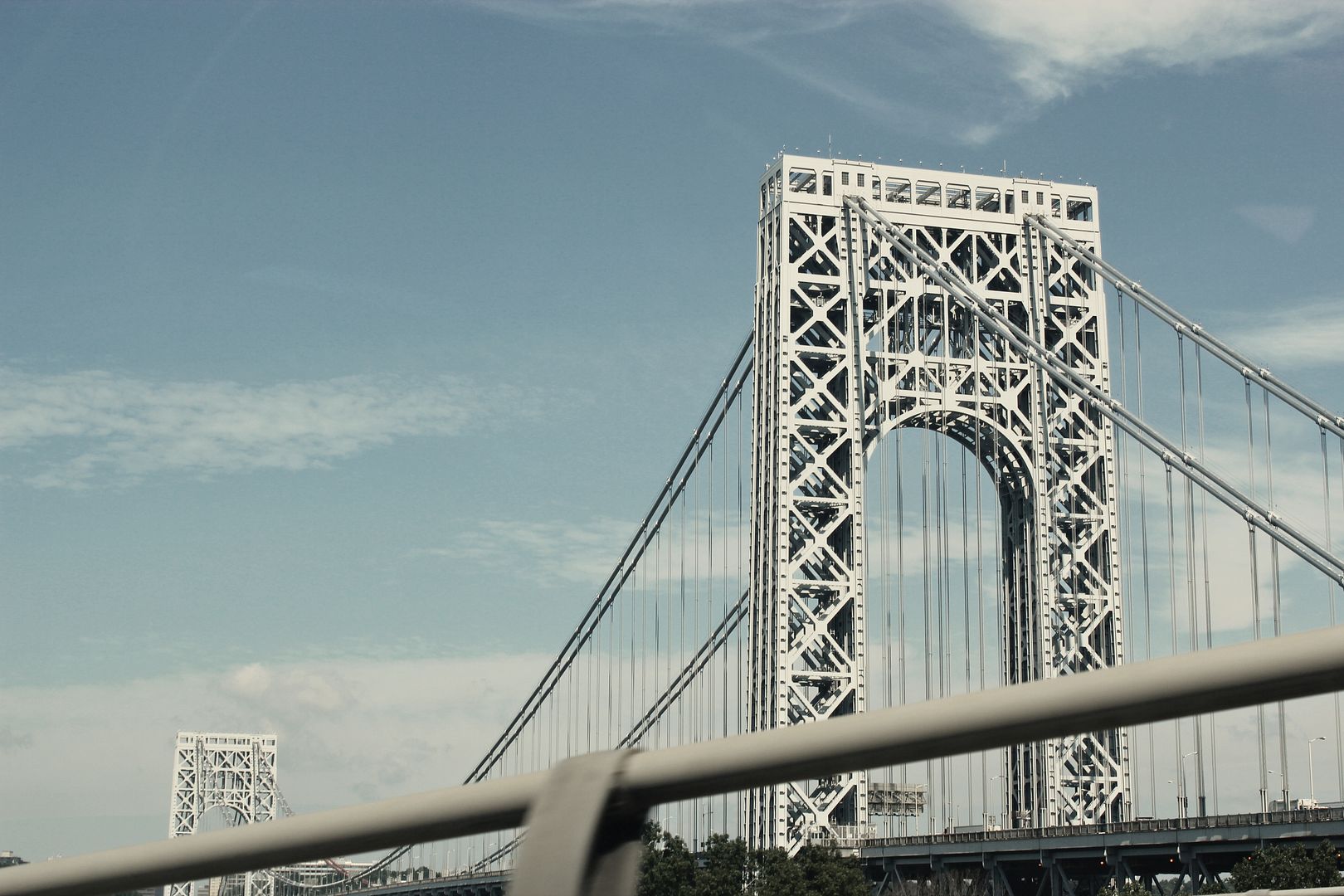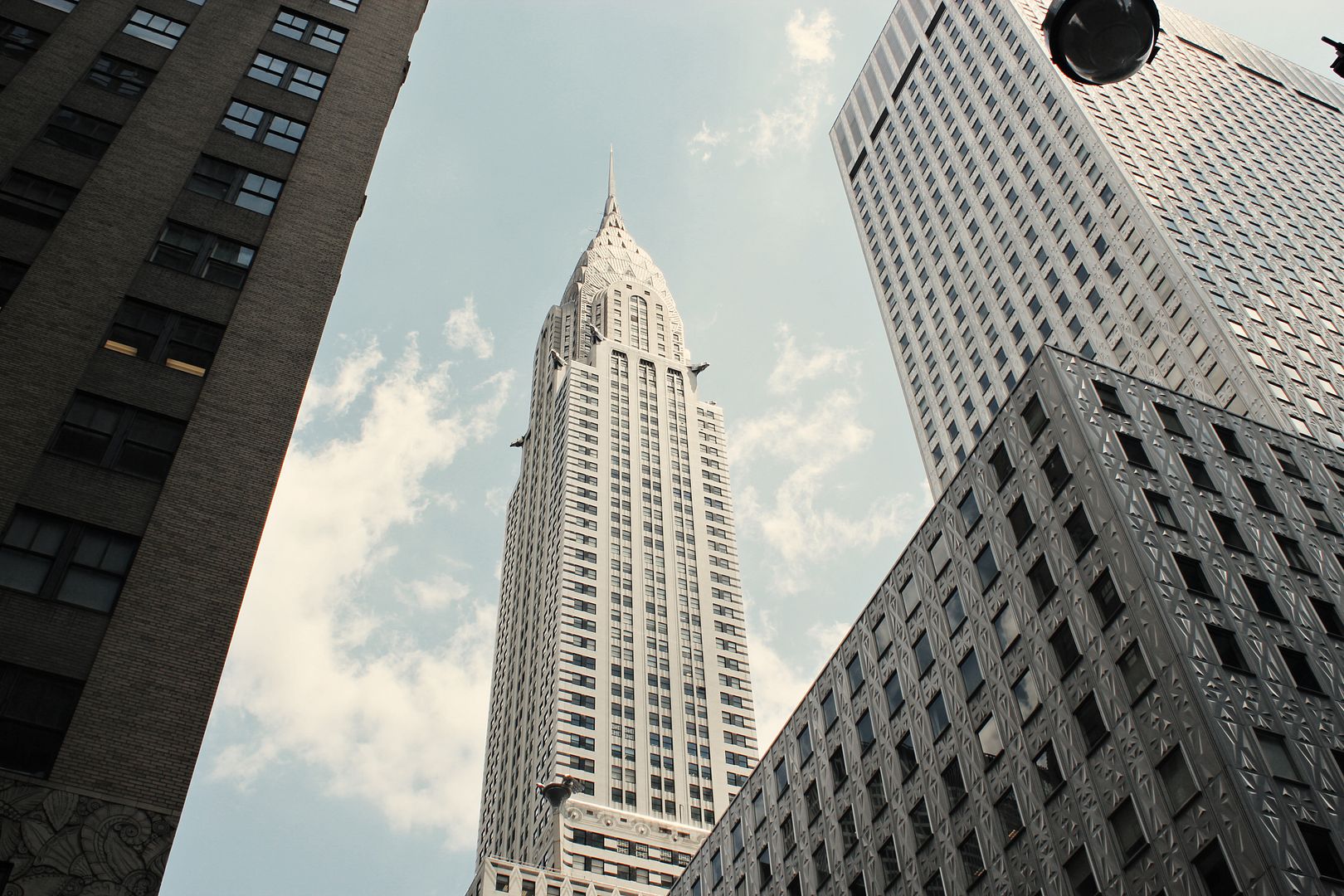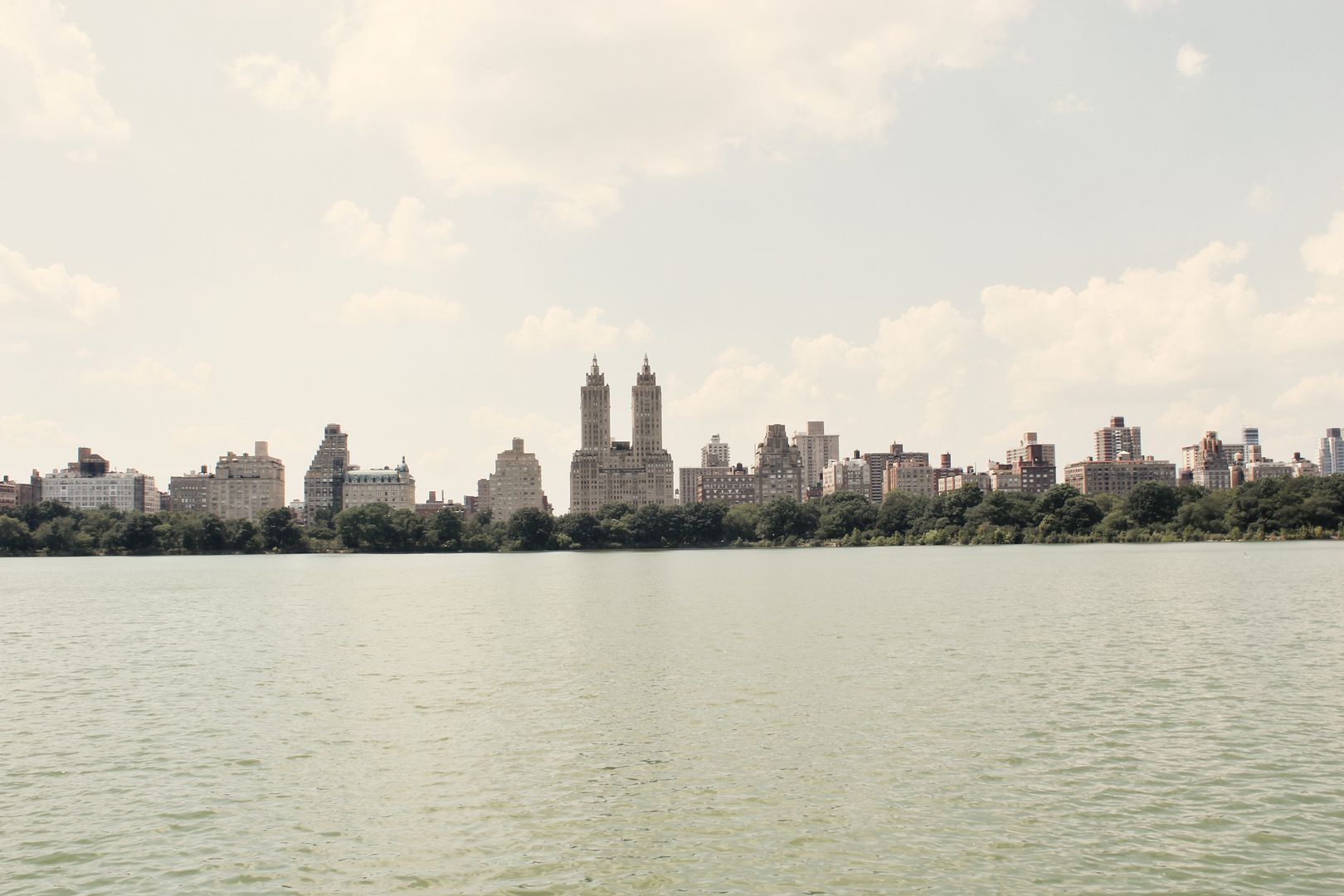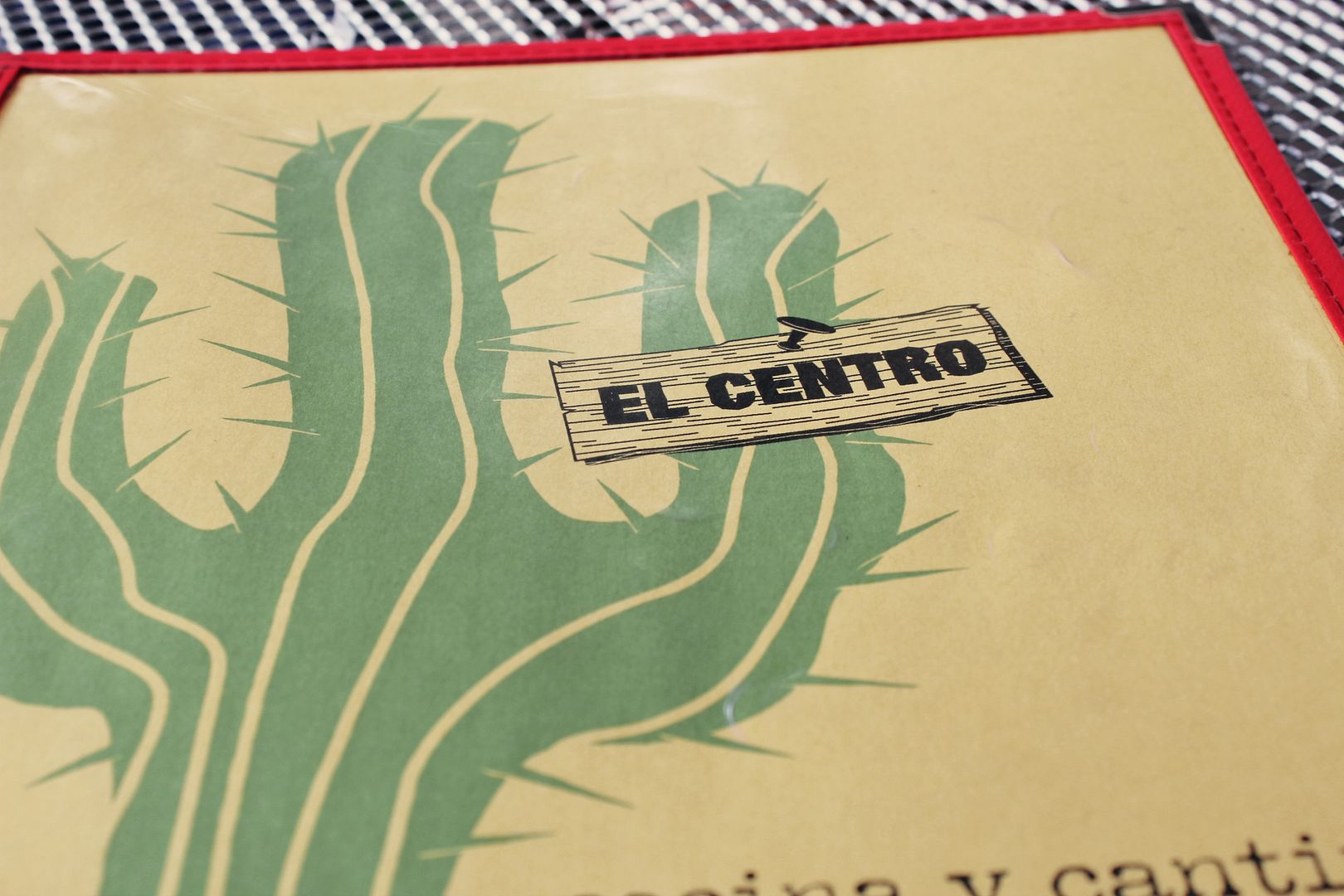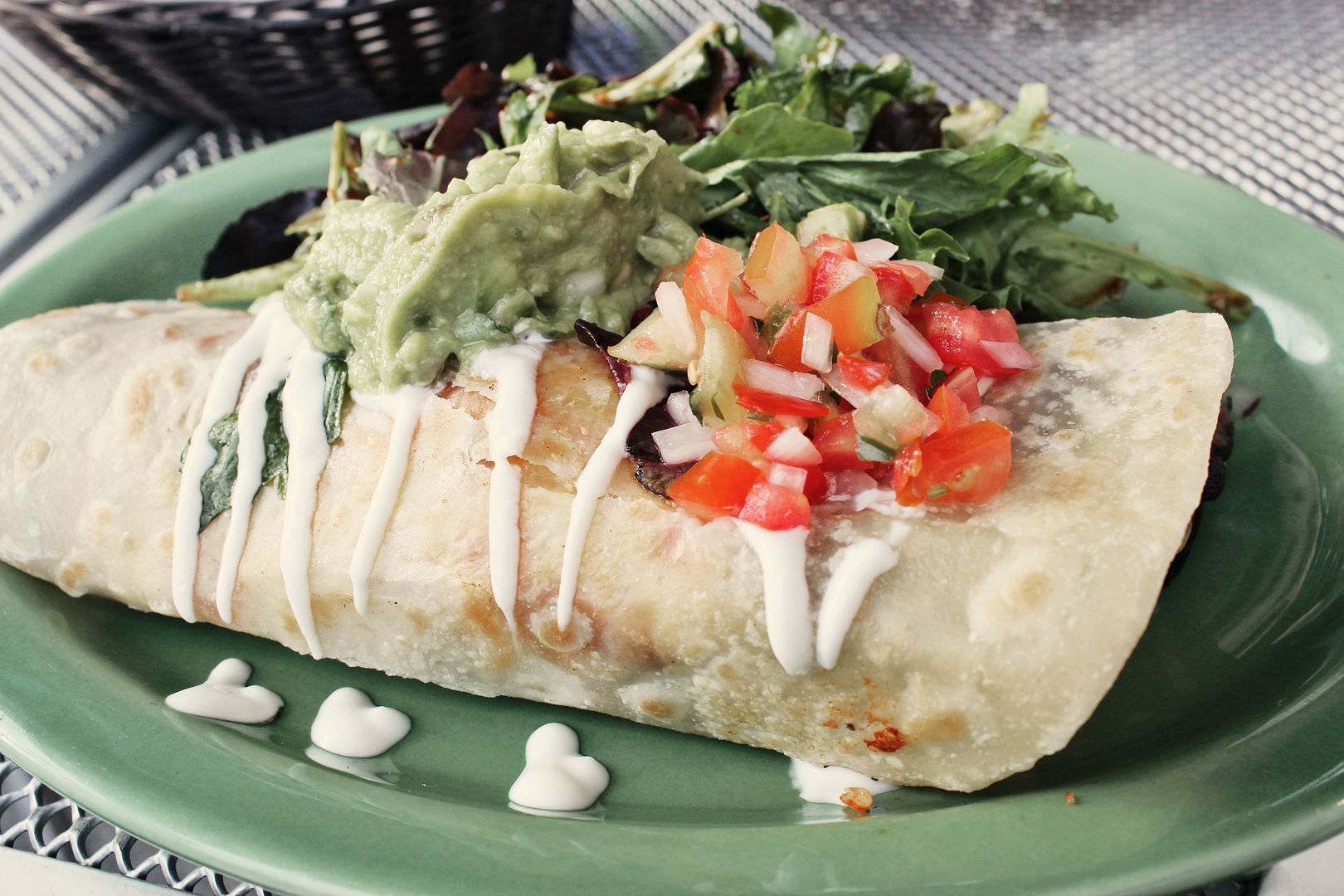 Warning: This post is going to be photo-heavy! As you know, on Tuesday I went to New York for the day with my friend Genna. It's crazy that I live close enough to just go for the day. I love New York. It's such a magical city, and it was so nice to go without the pressure of "oh we must see this and do this" because I've done all that before. We went bright and early at 8.30am. We drove through the city streets listening to n*sync and Backstreet Boys, talked all the way there, spent forever trying to find parking, and basically spent the whole day walking the beautiful streets of New York City. We walked past the Empire State Building drinking iced Starbucks treats. We had our photo taken by a man from Starbucks sipping on free samples. We went to Central Park and posed by the Alice in Wonderland statue (Genna has the picture on her phone though!), we saw a couple who had just gotten engaged (my cousin actually proposed to his wife in Central Park). We walked for hours and hours, fueled by froyo (so good!). We searched high and low for the MAC store which had moved from its former place in Times Square. And then we met the lovely Kallie of Happy Honey and Lark for outfit photos, amazing Mexican food, margaritas and blog talk. It was just an absolutely lovely day from start to finish.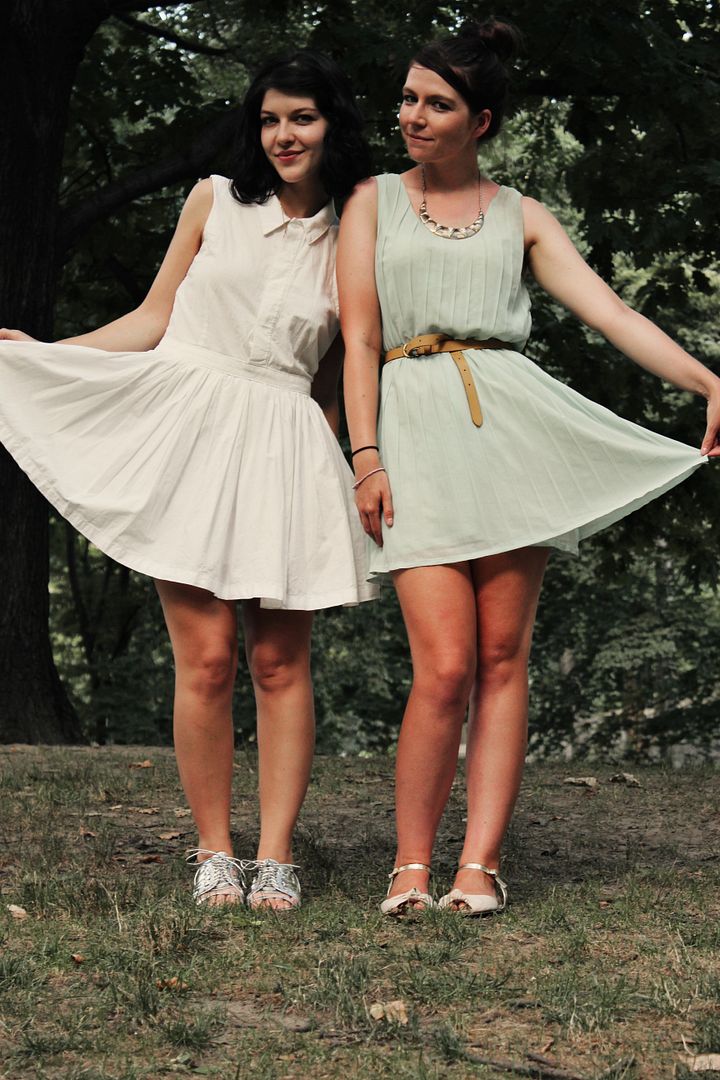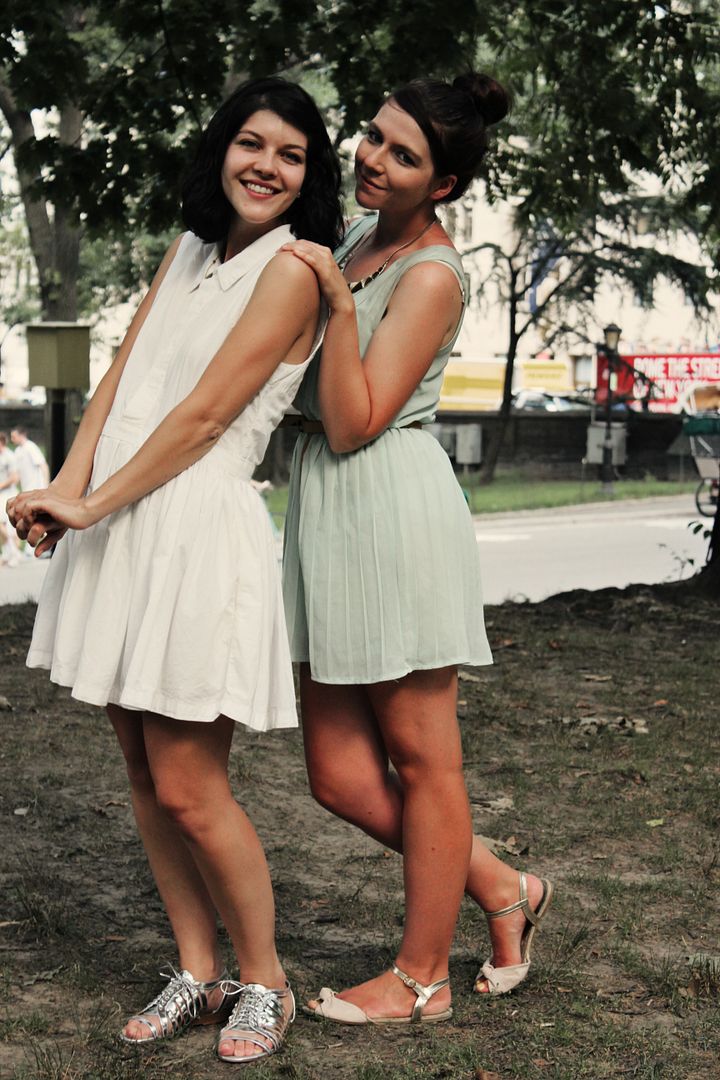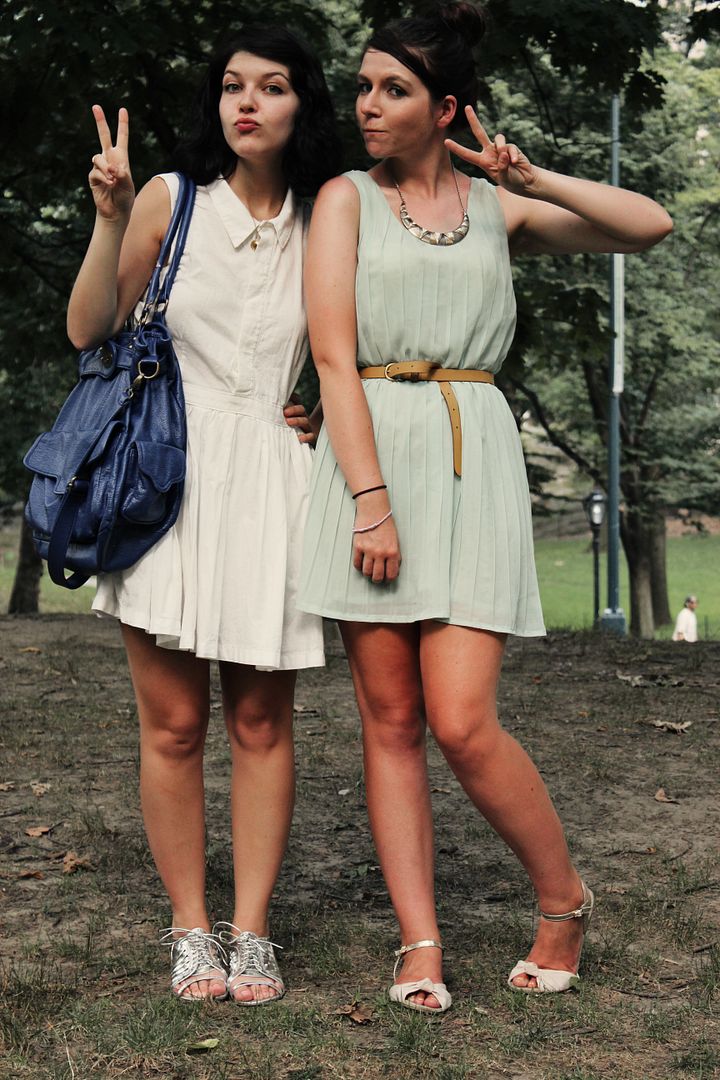 Kallie is seriously so much fun. I'm always super nervous about meeting people who I know from blogging because I'm such a huge nerd in real life, and I'm always worried it's going to be awkward, but it wasn't awkward one bit! It's so funny because after a few minutes you realise you already know so much about each other that it's easy! We talked about blogging and our favourite bloggers, boys, college, grown-ups jobs, travel. It was like we'd be friends for years! It's so nice to meet someone you get on with so well online, because she is exactly the kind of person I would have instantly liked had I met her in real life! She was also sweet enough to take some outfit photos for me. I love having another blogger take my outfit photos for me because they totally understand!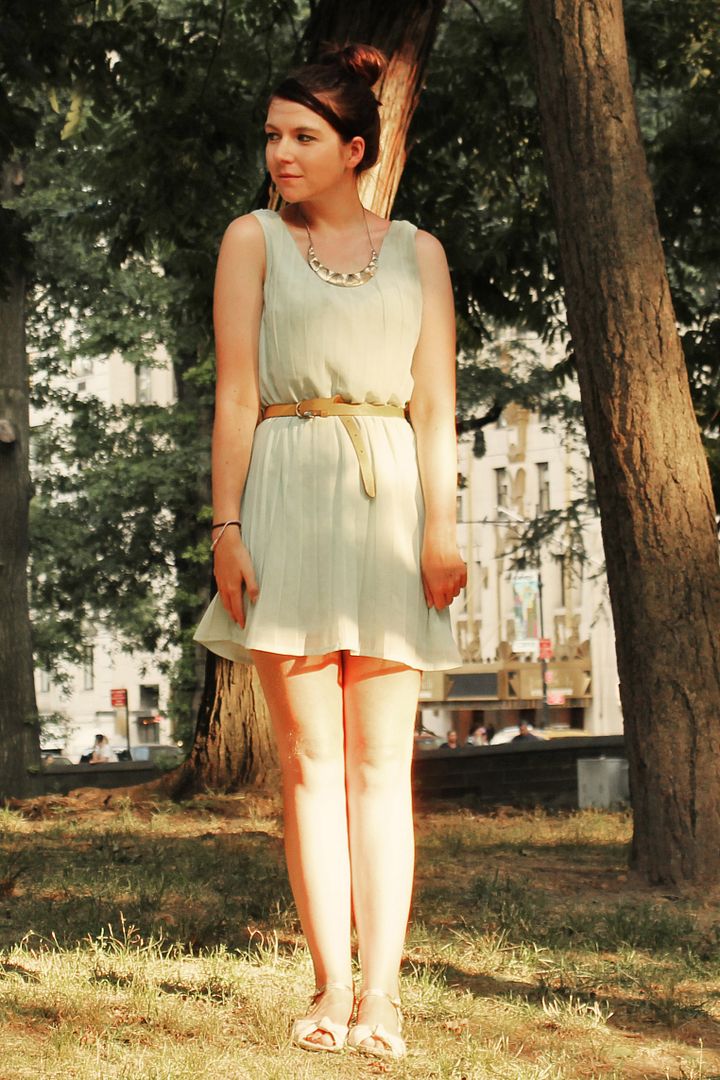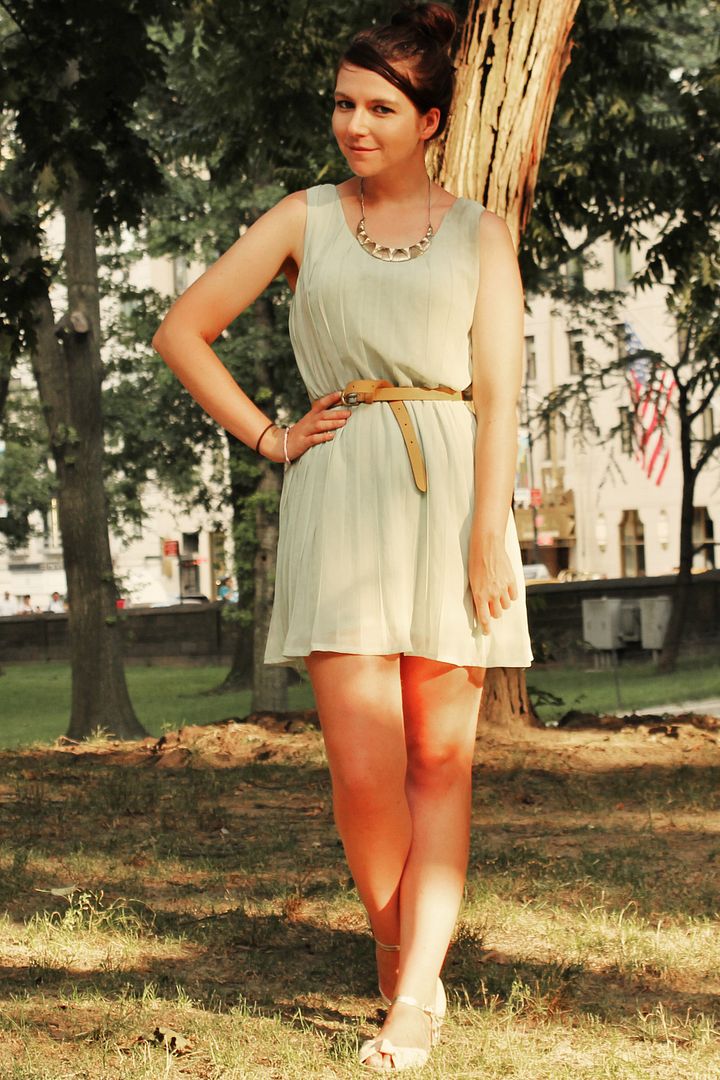 dress- c/o Glamorous
sandals- New Look
necklace- Forever 21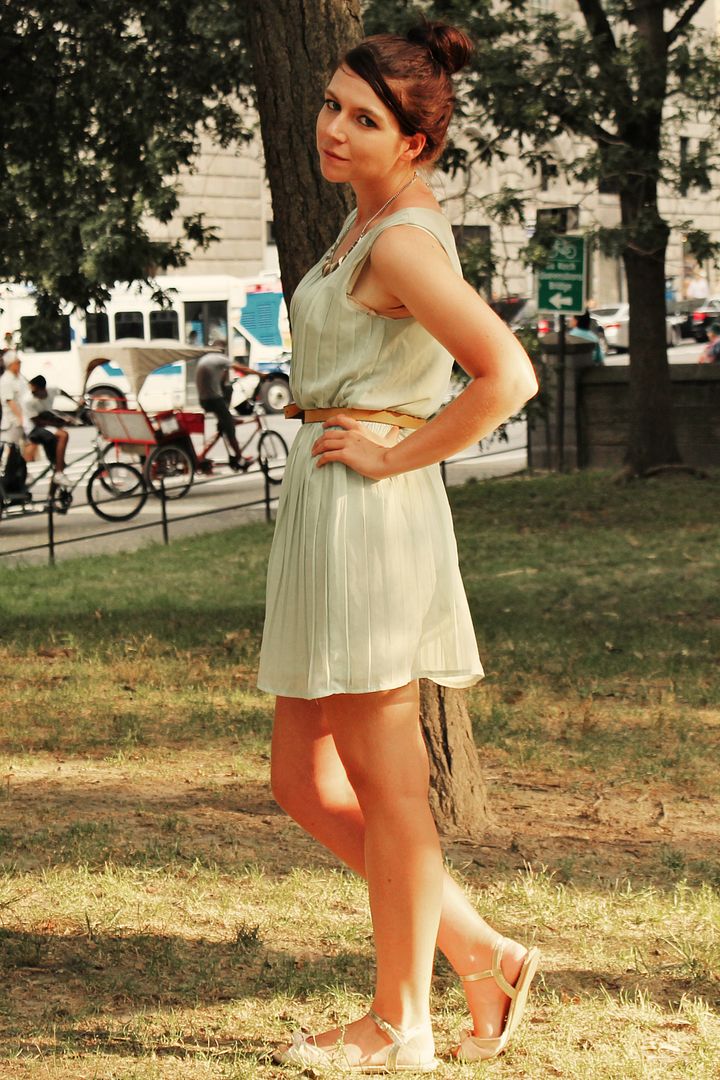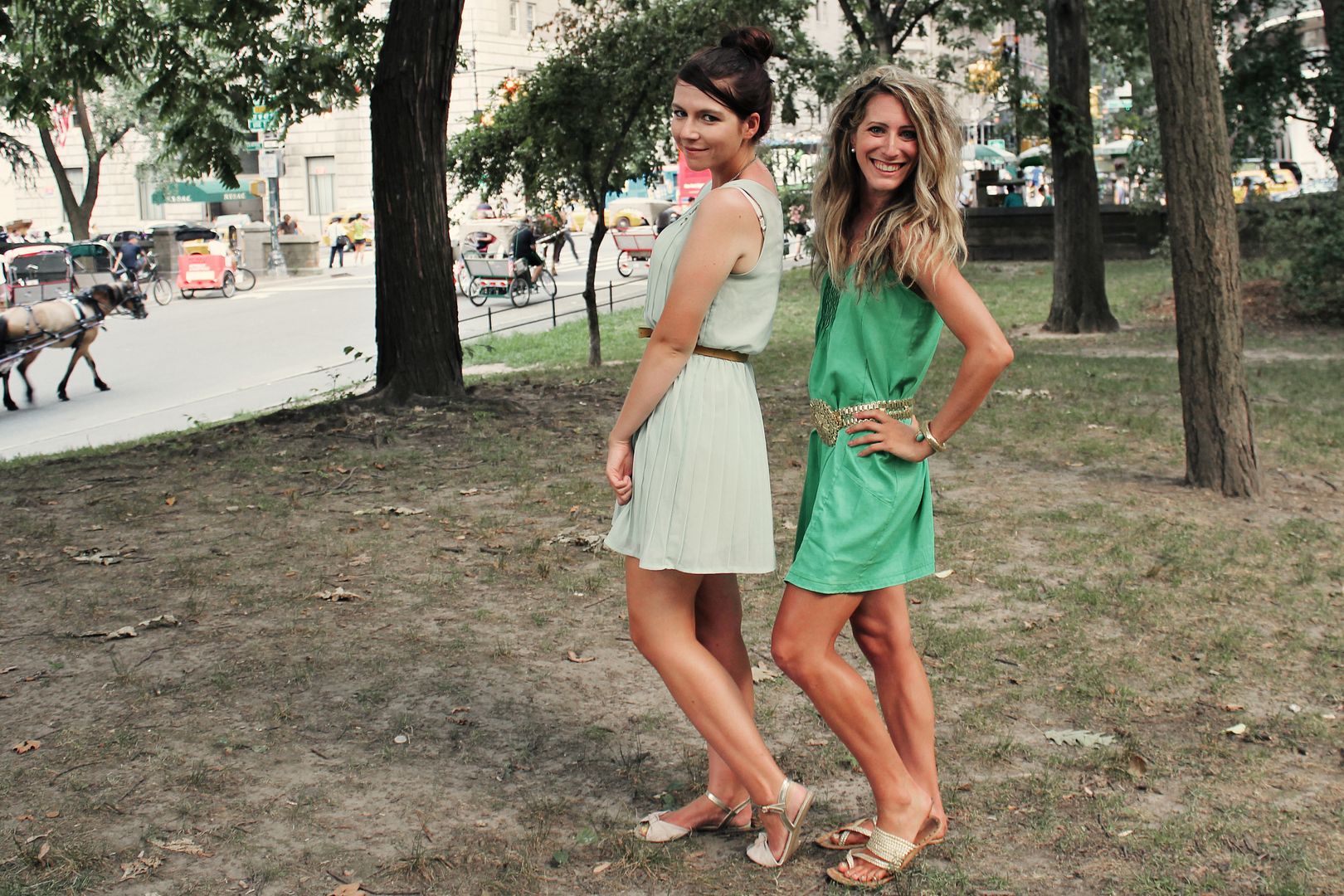 And this is Genna! Doesn't she look way more like a blogger than me? Plus we did not purposefully colour co-ordinate our outfits!
I only brought a couple of dresses with me to New Jersey and I honestly thought I'd be living in shorts, but I wish I'd brought more dresses now! I've been wearing this one quite a lot even though I know this is the first time I've posted it on my blog. I actually have another set of photos ready to go up with this dress but I haven't had a chance to post them! Also, I am getting light roots through which is why I look a little bit bald in some of these photos! Dark roots were the bane of my life for 10 years but light roots are even worse! I also blame my sock bun, but on a 90 degree day in New York it had to be done!
Anyway, that was my trip to New York! I'm already planning to go back next Tuesday and see the city and Kallie again. You'll also be glad to here I've booked my trip to Boston- wheeee!
Have a lovely evening guys!