This Week I...
I've had a pretty chilled week this week. Lots of sleeping and eating. That's a good week for me. This was meant to go up last night but our trip to Target and for dinner took much longer than we expected (6 hours), so it's going up today instead! Sorry for being a really bad blogger this week- I'm hoping to get back on track this week.
- got the brick from the bottom of the pool again (first time!)
- had my first experiences working on the deep water, no rescues yet though!
- passed the swim test again
- discovered everything bagels
- discovered that I can't cut bagels equally
- made tuna nicoise salad for lunch nearly every day (boiled egg, potato, tuna, olives, tomatoes and lettuce with balsamic vinegar and olive oil mmmm)
- was featured on the Chictopia homepage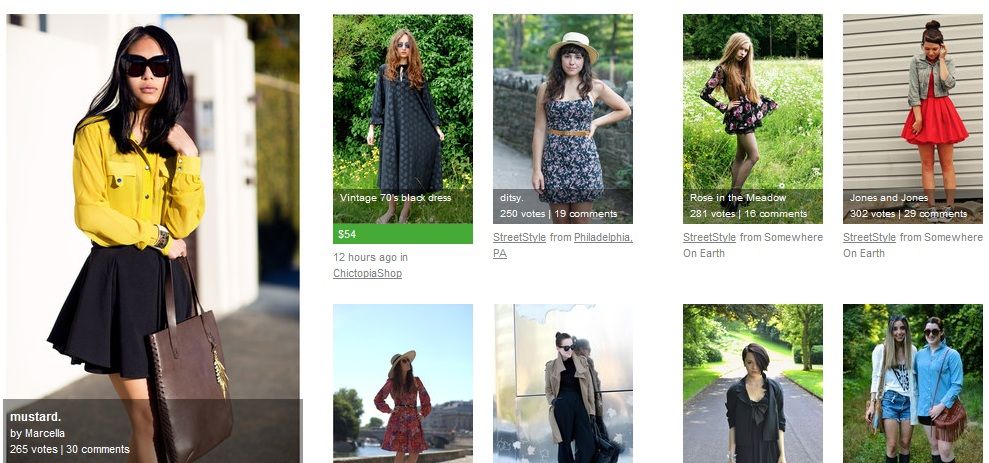 - saw Spiderman again (this time in 3D- I also had a nap half way through...)
- ate amazing mexican food
Seriously though, this burrito was amazing!
- had an awesome "first date" with my friend Bri
- made progress planning my trip to Boston, which now includes Bri!
- had my free slurpee
- was featured in
this post
- officially stopped wearing makeup for work
- made some kind of sweet potato and bean salad, which was pretty good
- started watching Girls (since I finished How I Met Your Mother, waaaah)
- got reallllly obsessed with Thought Catalog
- took part in Tube Olympics at work (we came 3rd, after attempting to cheat!). We had to have a member of our team slide down one of the slides, throw the ball to another member of the team who had to swim across one of the pools and help an "old lady" to her chair, then the ball was thrown to two more team members who had to race in doubles tubes along the lazy river, and then throw it to the final two team members who had to race backwards in their tubes along the river. I literally didn't stop smiling for about half an hour. So fun! We have tube basketball coming up this week!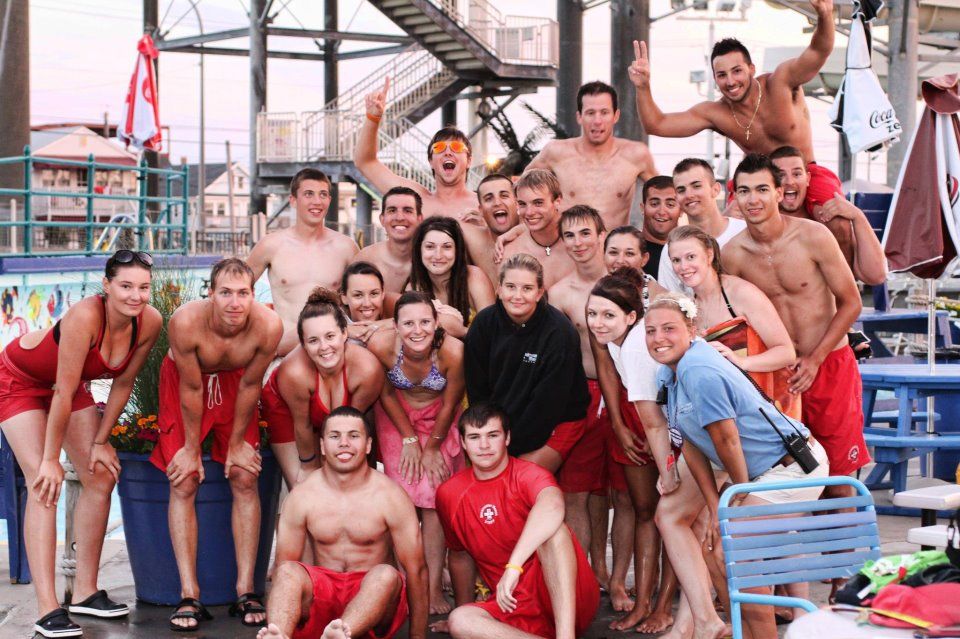 - started an inventory of all my clothes (by colour)
- played victim in a rescue practice
- was fulled re-certified as a lifeguard
- lived the American dream and ate every single one of my meals out on Sunday (breakfast bagel at Dunkin Donuts, Subway for lunch, Red Lobster for dinner. Let's just ignore the calories)
- discovered that Subway over here do in fact have the veggie patty (and also some kind of breaded aubergine thing too!)
- finally had my Red Lobster!
Don't worry, I didn't eat everything! I have two cheese biscuits and almost all my main course in the fridge for tomorrow! Holy moly, that key lime pie was good though!
- went to my second pool party
- realised I had insect bites on my head. One is actually on my forehead. Awesome.
- ate a cake pop for the first time- and it was homemade!
- had yet another trip to Target with Bri
- discovered that two only children shopping together results in us both wandering off and having to call each other
- thought we were gonna get murdered by a creepy guy in the Target car park who wanted to borrow a dollar
- experienced yet another crazy storm in New Jersey
- and finished work early as a result of it
- played with the gorgeous kitties again
- was mistaken for being 17. Again.
- ironically bought my first eye cream as a defence against looking older. Seeing as everyone thinks I'm 17, I will soon appear to be about 12.
- had far too much fun at Slider the Otter's birthday party (he's our park mascot and I love him. He also gave me a hug this week. Nothing better than a hug from a 7-feet-tall otter)
- found Pancake's cat piano in Target!
- had a lovely Skype date with my best friend Steph
- practised my portrait photography with Rachel and Stephen
- also did everything mentioned in this post!
- remembered my giveaway ends tomorrow, so get entering for your last chance to win the gorgeous Waimea dress from Shabby Apple!