Flowers on my Legs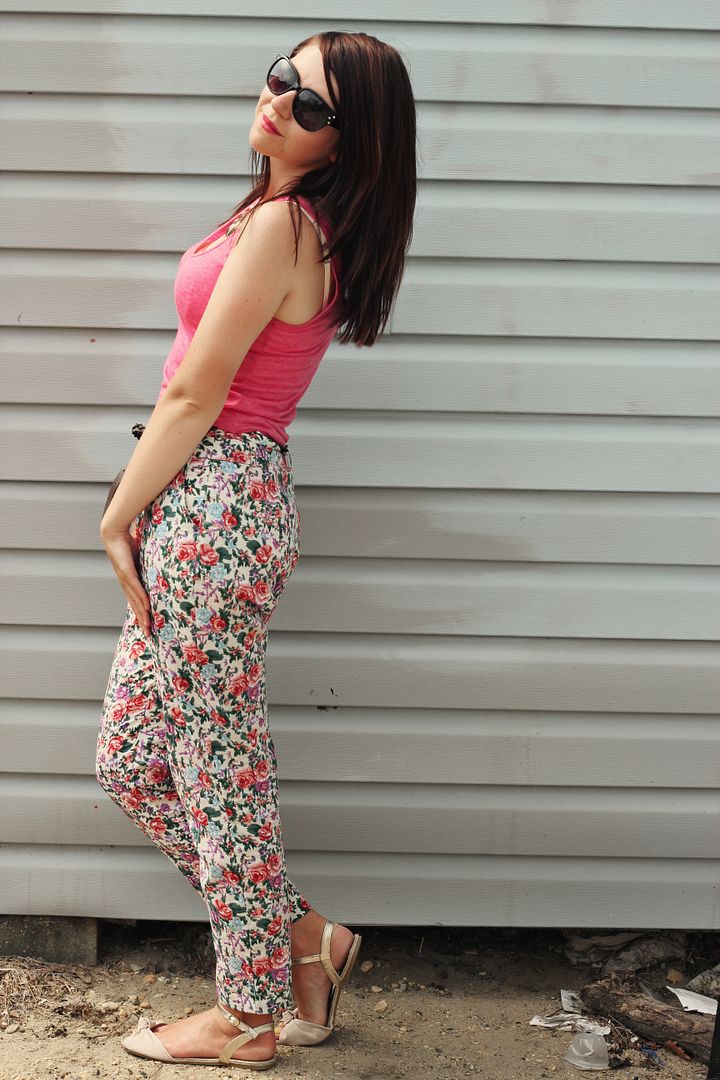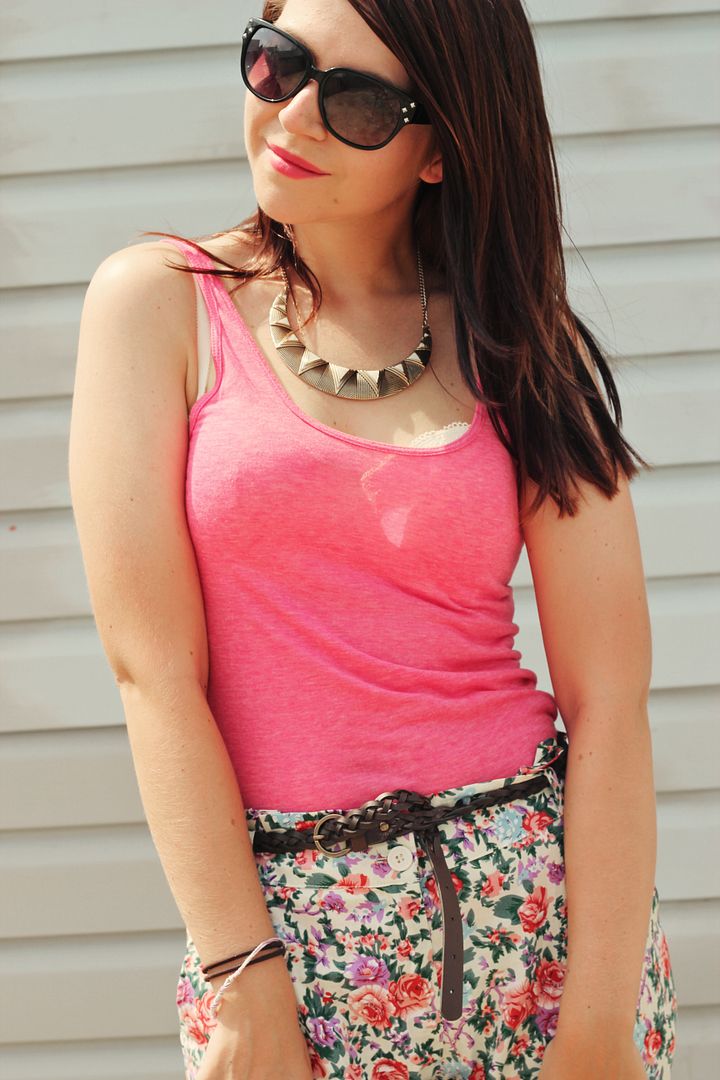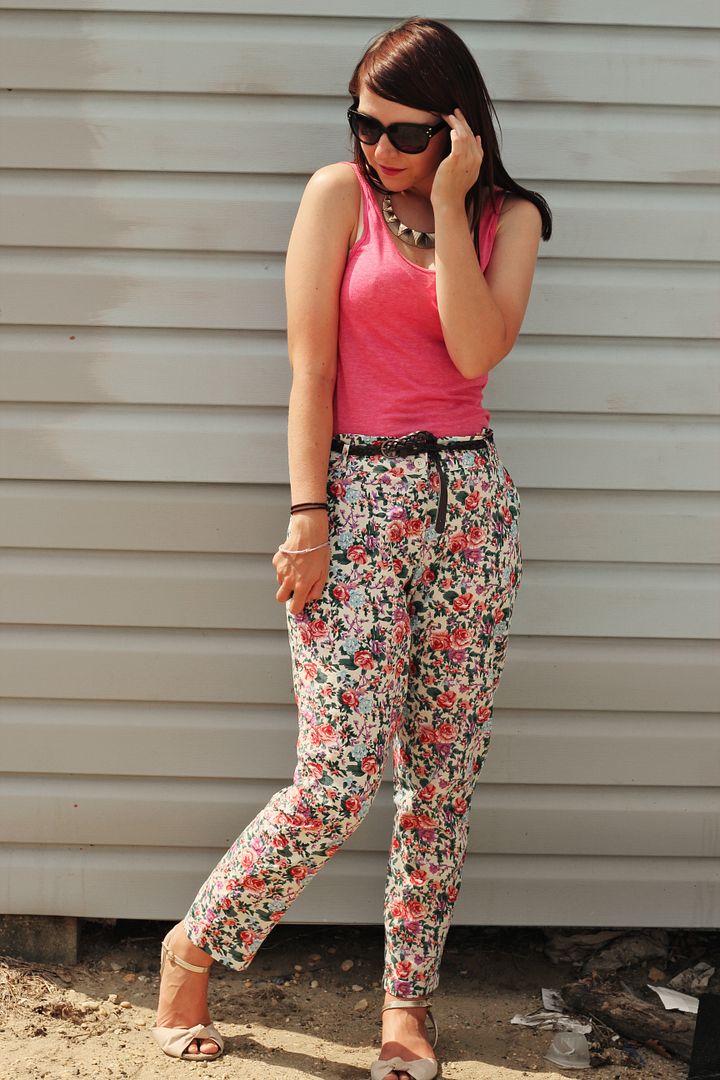 Wheee I'm just about ready to go to New York today, but I have a little time for a quick update! I'm super excited to go to New York. You might remember that I went with my parents
last year
, and because of that I was like "ah I don't mind that much about going back", but when you live in New Jersey, you have to go a couple of times (I think so at least!) and I'm really excited to go back and see "the real New York". I'm going with a friend who goes to Columbia, so I'm hoping to see all the underground places I didn't get to last time- cute boutiques and vintage shops and really good food. Ooh and a trip to MAC! We're only going for a day, but I think it's going to be a lot of fun. Even though I think it's going to be about a million degrees. Sock bun and light chiffon dresses are the way forward. Speaking of which, I think I've finally perfected my sock bun. It's slightly off-centre, but it's much neater than usual. I am very proud. Seriously, what did we do before the sock bun? I think I would be dying in the New Jersey humidity without them!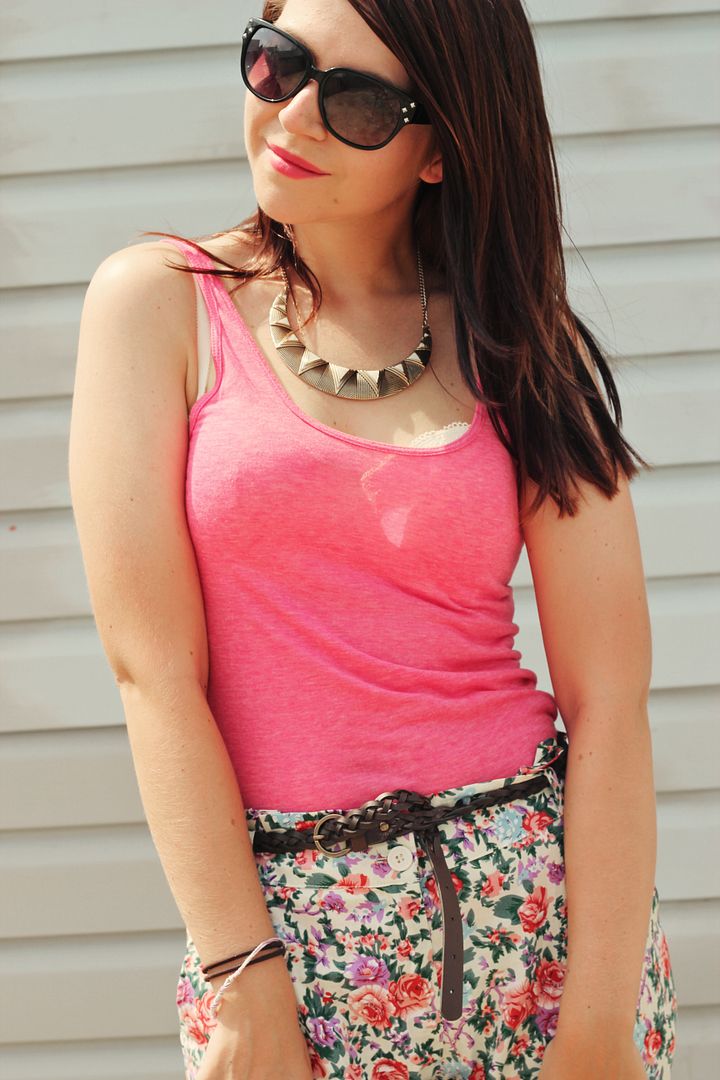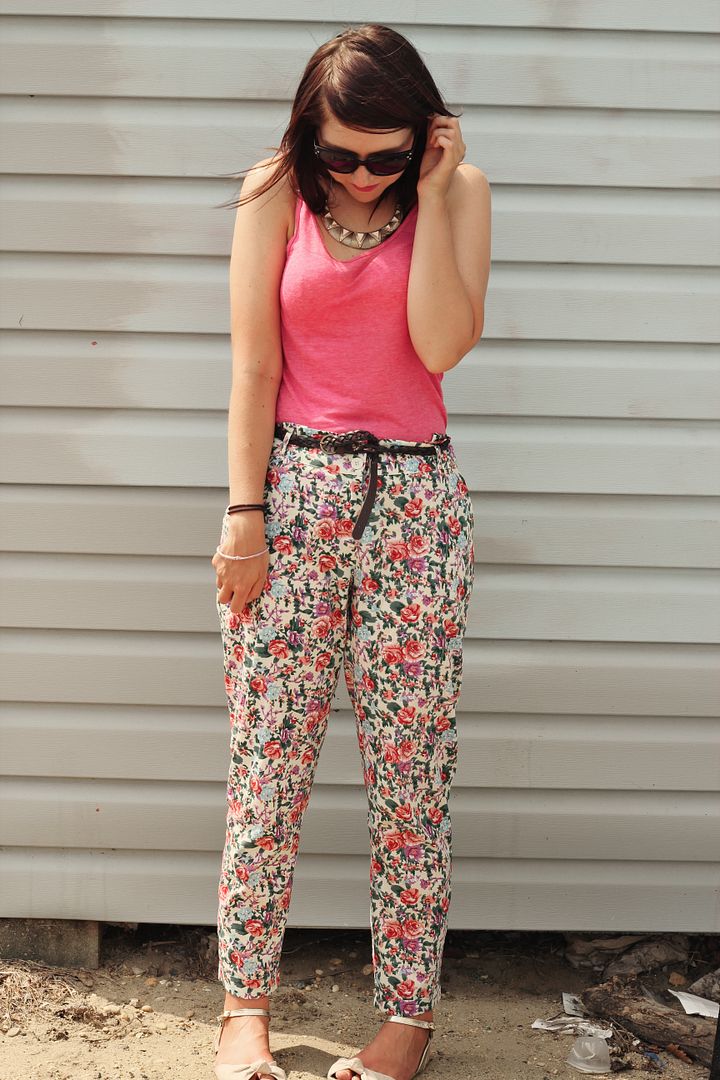 This was what I wore yesterday. For the most part at least. By mid-afternoon I was so hot I was in shorts and a ponytail. But this was what I wore for most of the day. I have a bit of a love-hate relationship with these trousers. On the website they looked much more fitted and straight cut (like my swan trousers), but they're a little too loose in real life. I wanted skinny floral trousers and this isn't really what these are. I think the major problem is that they're a little big. They didn't have an 8 in stock, so I couldn't send them back and get a smaller size, so I cut the label out and vowed to learn to love them. I'm considering getting them tailored when I get home. I would like them to fit a little better around the hips and calves. We'll see. Anyway, I actually quite like this outfit, despite slightly ill-fitting trousers. Next on my list is some floral jeans. I am in love with these ones from AX Paris but they're out of stock in my size! Hey remember when I never wore trousers?!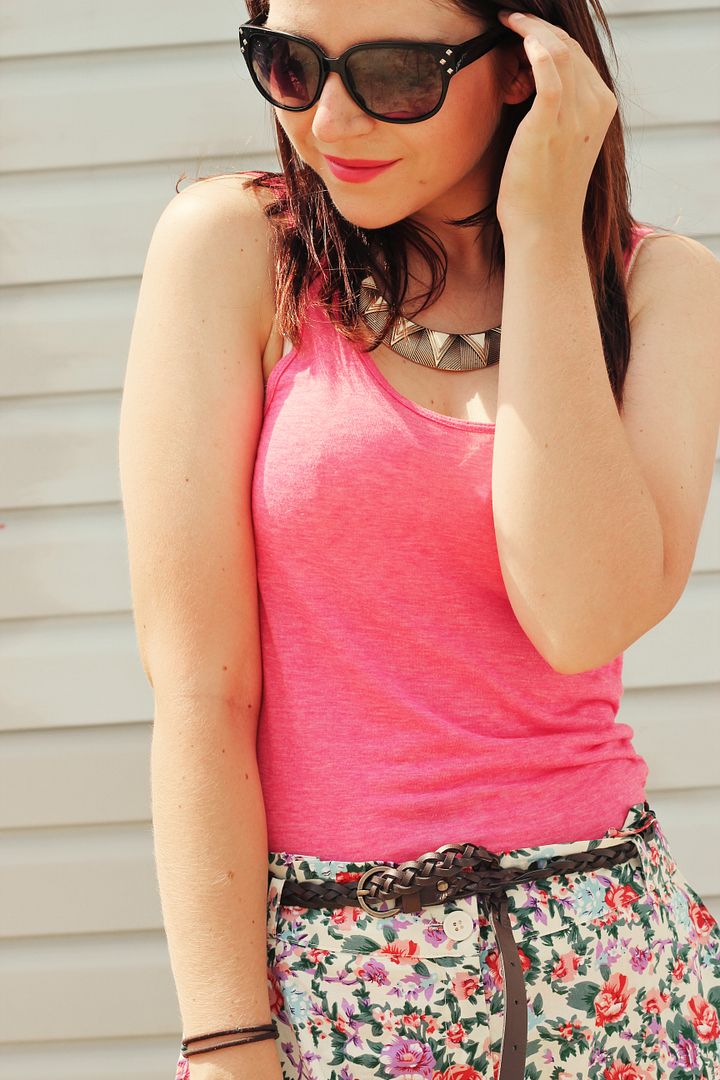 trousers-
Boohoo
tank top- Topshop
sandals- New Look
necklace- Forever 21
lipstick- MAC Impassioned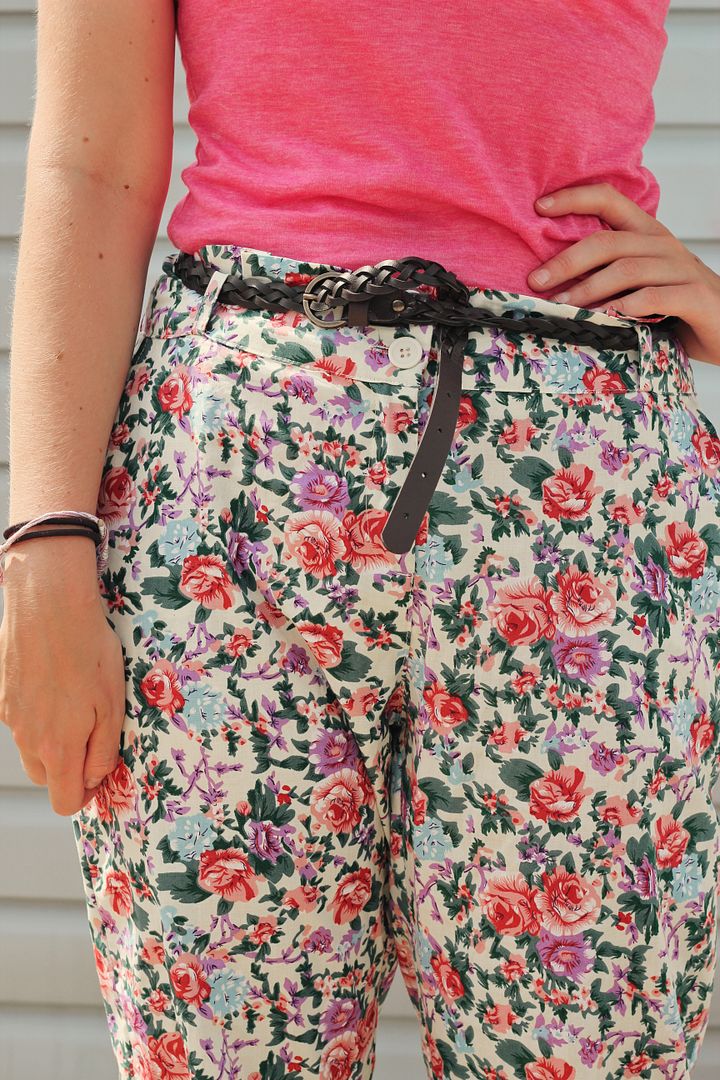 Well I'm off to the city that never sleeps (isn't it funny that I can just pop over to New York for the day?!)! I have my camera ready so I'll take lots of photos. I'm also hopefully meeting up with the lovely Kallie so I'm excited for a little blogger meet up!
Have a wonderful day guys!
Charlotte x