Aftermath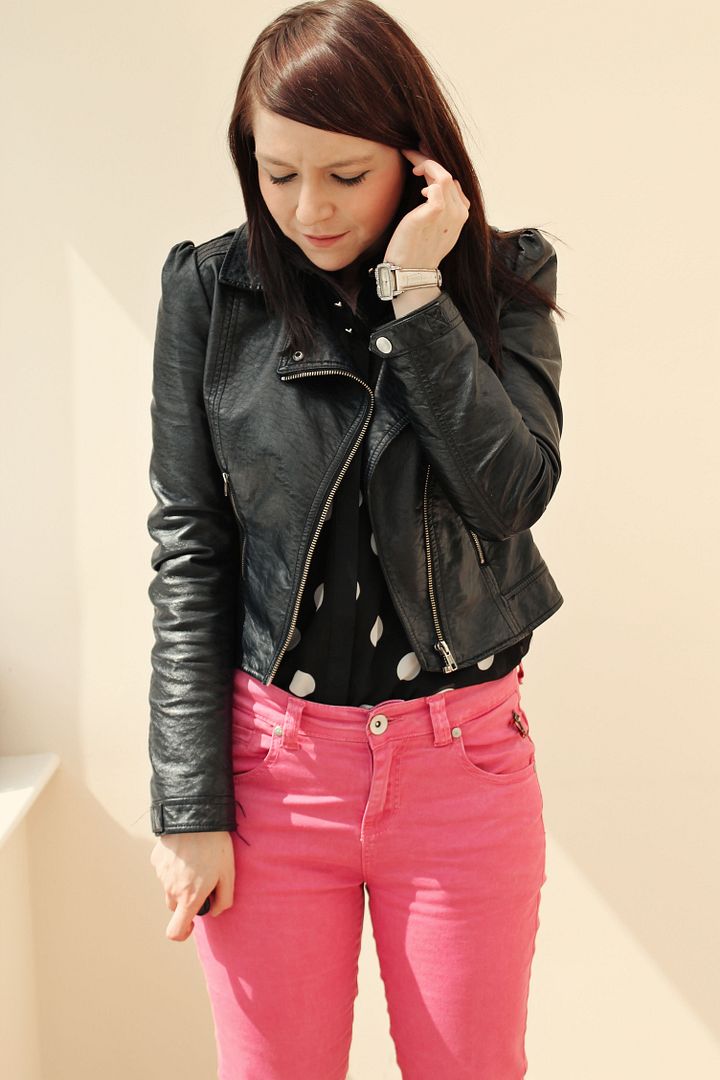 You know on your first day of blogging school they tell you not to take photos at midday? Yeah well, my retinas just about lived to tell the tale. I was sent these gorgeous pink jeans to review from
Joe Browns
and I just adore them. I've literally lived in them over the last few days. I'm looking forward to styling them with the fab floral pumps they sent me too, but I've left them at uni! The colour is absolutely gorgeous and perfect for the summer. I will warn you though, they run a little big so if you're in-between sizes (like me!) I'd go a size smaller. These are a 10 and I think I would have been better with an 8, but I found out after taking these that it's nothing that a belt can't fix!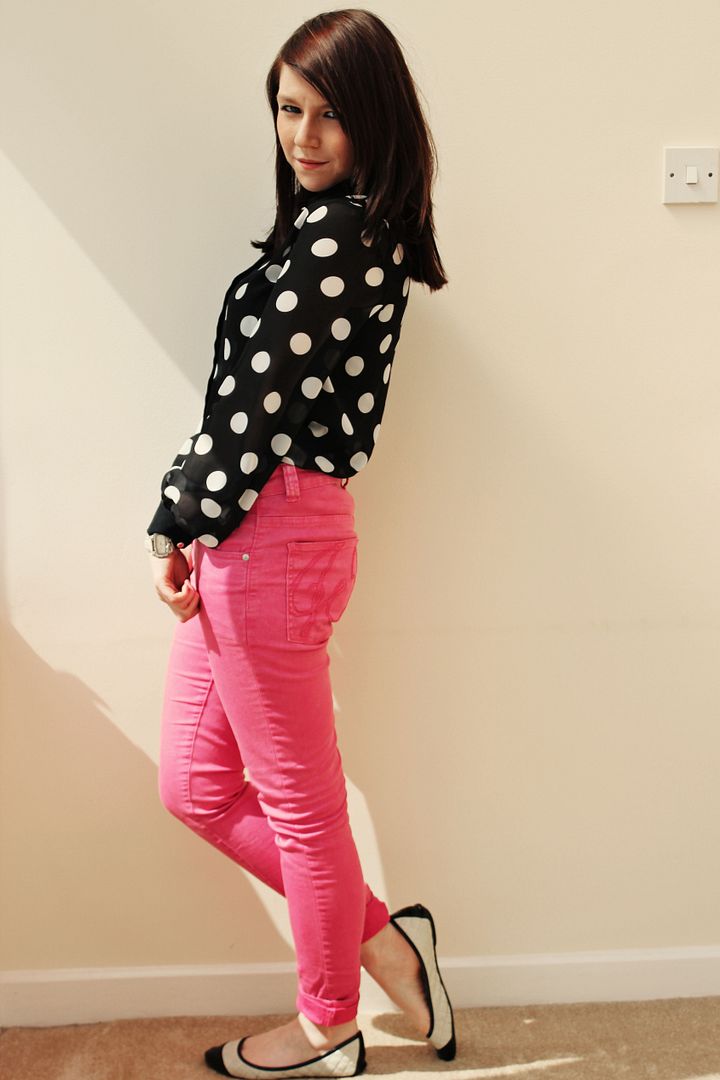 pink jeans- c/o Joe Browns
polka dot blouse- Primark
pumps- New Look
leather jacket- H&M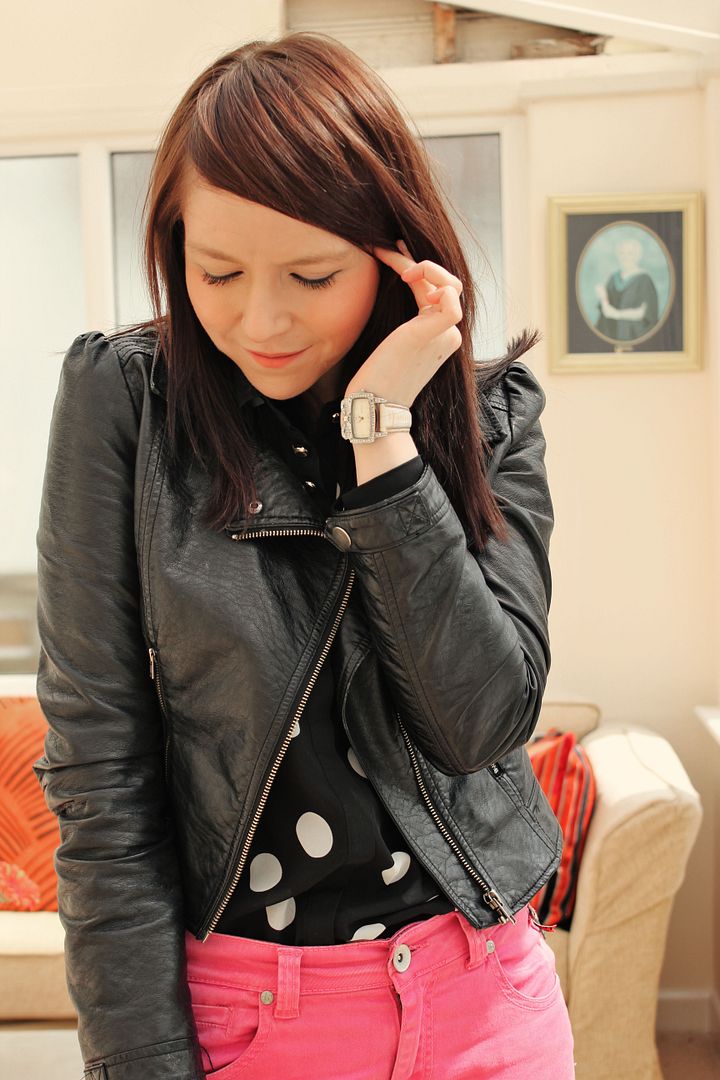 The last few days have been a little strange. Yesterday morning, my Dad was at the hospital with my Nana, and called my Mum and I to come to the hospital. As soon as we arrived, we knew there wasn't long left. My Dad started to call the family, but it was too late for them to arrive. She died with my Dad, Mum, and I, and one of my aunties by her side. It's been an awful awful time, but we're glad that she is finally at peace, and with my Grandad again.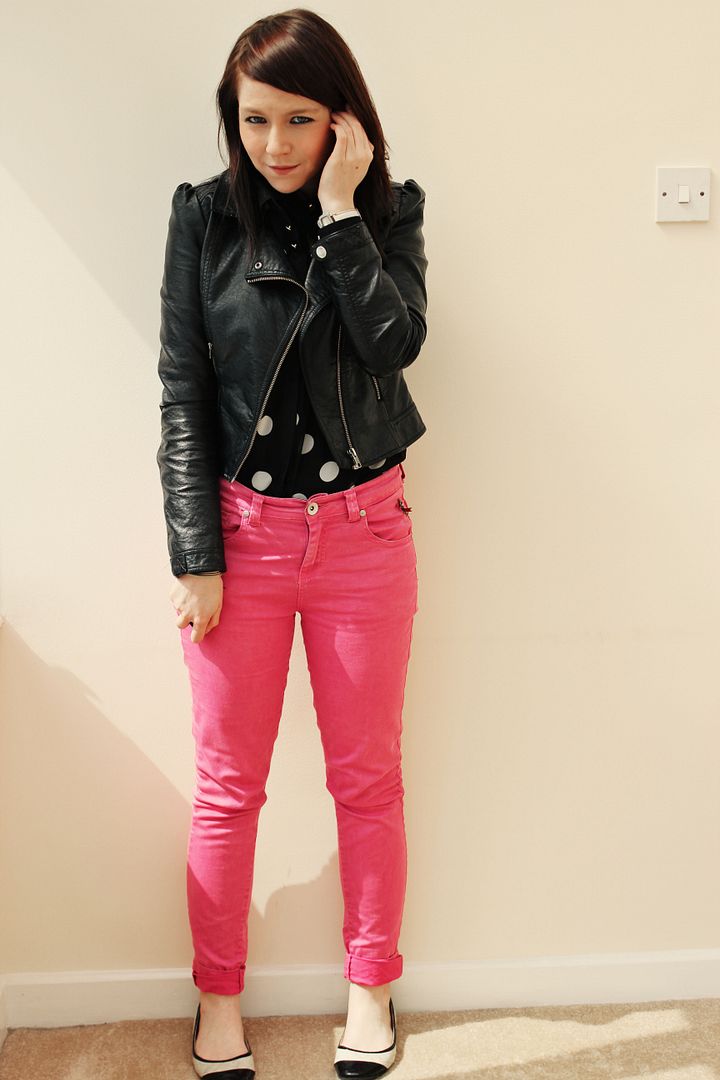 The funeral is going to be next week, which is between the release of my exam paper and the exam, but I know I just have to deal with the situation and work as hard as I can. It's been a difficult time losing two of my grandparents in 4 months, but I know I have to do them proud.
I've got a 5.30am wake up call tomorrow so I'm gonna call it a night soon. I'm going to the embassy tomorrow for my visa, which is stressing me out like crazy, but I'm going to feel relieved when my visa is finally sorted. I'm excited to book my flights to New Jersey, and I've decided to do a 22 day road trip across the States before I leave on an organised trip, so I'm excited to book that too.
Thank you for all your lovely comments, messages and tweets.
Charlotte x