Room 31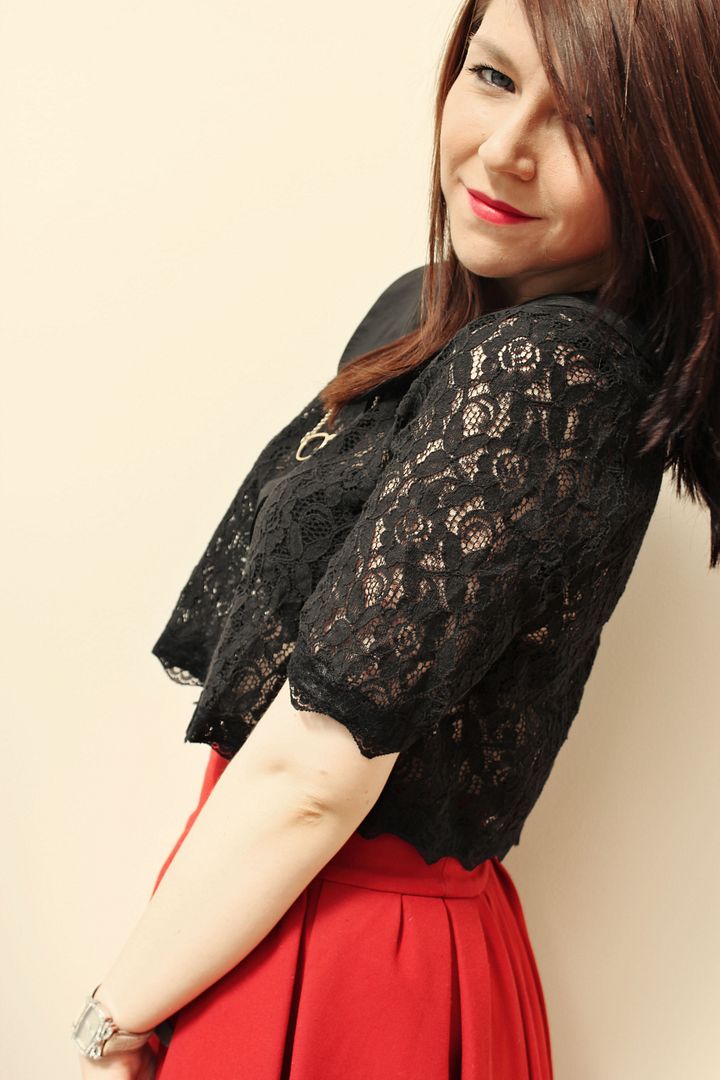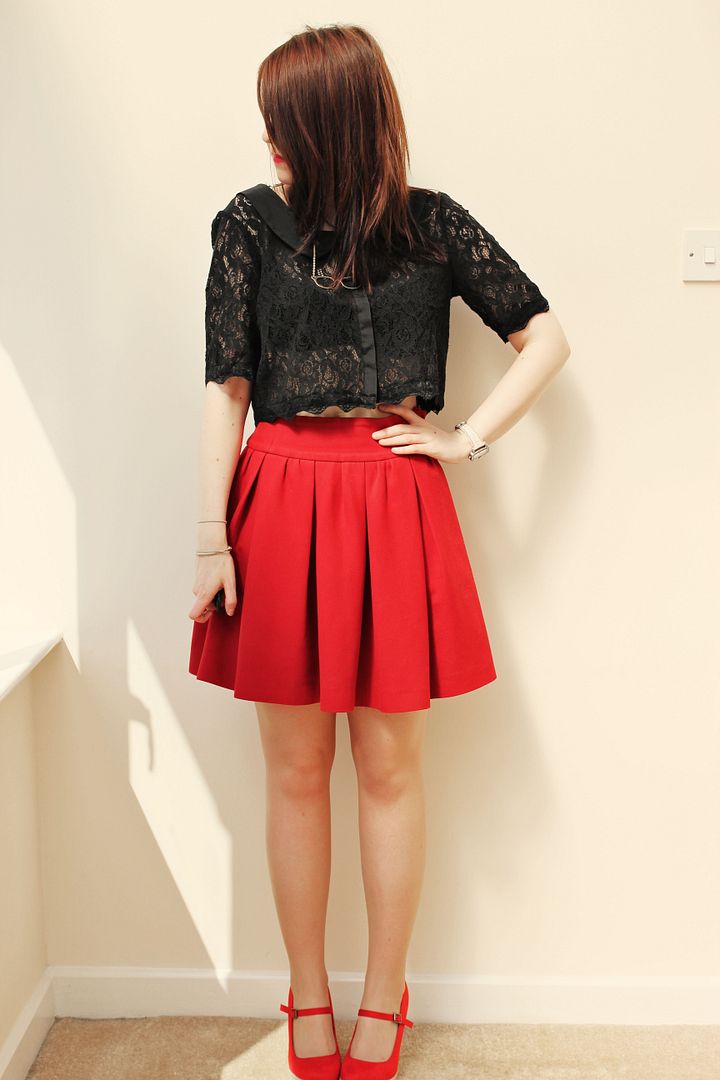 Oh my god, did you see that thing outside? I THINK IT WAS SUNSHINE! It was so nice walking back from swimming today in the sun. I went into Manchester today because I had a Genius bar appointment and the city looked so lovely bathed in a sunny glow. I didn't wear these shoes all day though. Okay, I'm not gonna lie, I'm not even wearing this right now. I seem to have regressed lately, and cannot get through a day without spilling food down my front. And this skirt had lentil soup on it by mid-afternoon. I've had it for a few weeks but not shown it on here yet- it's the skirt version of my beloved Zara dress.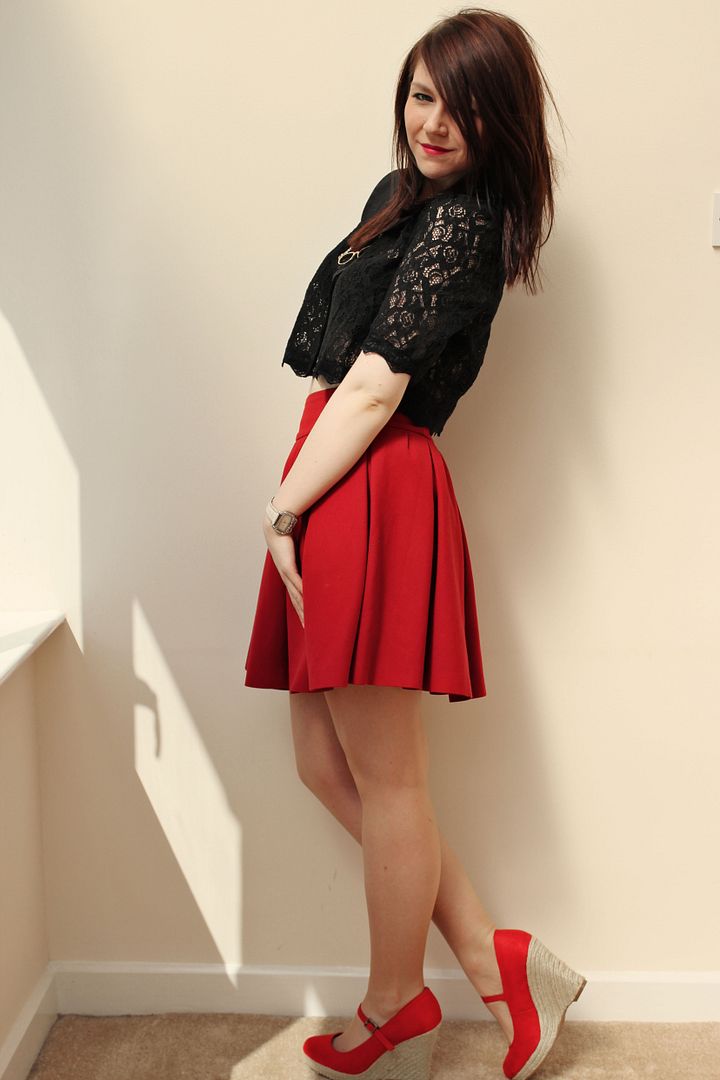 crop top- c/o Room 31
red skirt- Zara via ebay
red wedges- New Look
necklace- Forever 21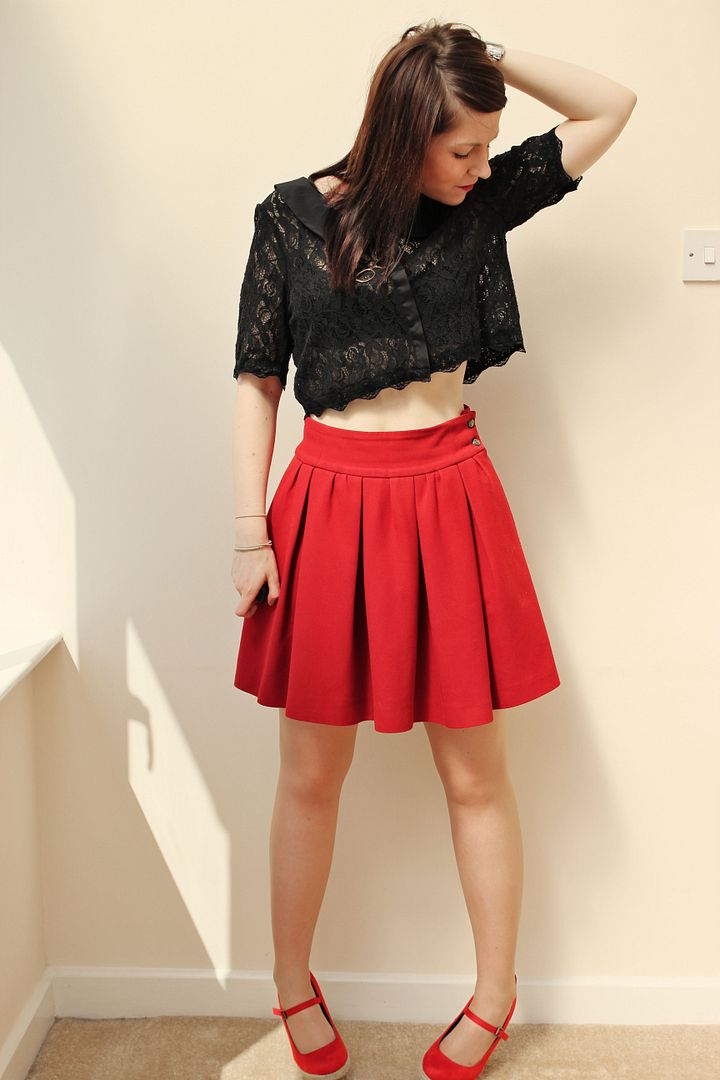 Oh haaaaai crop top. When the lovely people at Room31 asked me to chose something from their website, I fell in love with this little black crop top. I thought it would be perfect with a high-waisted skirt or pair of shorts and I wasn't wrong. I'm not normally a big crop top fan. I wasn't even a crop top fan in the 90s. But I think this top is adorable. I kinda want it in white too!
At the moment, I'm kinda enjoying having all this time off. I'm getting on with my to-do lists and generally having a bit of a relax (a daily nap has become compulsory...). I am planning on getting started on a blog redesign soon which I'm really excited about. With going to New Jersey in just over two weeks (!) I have a lot of things to sort out, and it's preventing me from realising that I'm not going back to uni in September. I'm starting to get excited about New Jersey now. I went swimming this morning and asked about the possibility of some one-on-one swimming tuition to prepare me for the physical test and I'm waiting to hear about that. The thought of having some extra lessons before I go definitely makes me more confident!
Anyway, I'll be back tomorrow!
Charlotte
PS. I did at interview over at Blogging Fearlessly. You should go check it out!