Stars, Stripes and Flowers
I have a confession to make; I suck at summer. I get too hot and I just don't know what to wear! Today I just wore a pair of denim shorts, converse and a top, and I have a feeling that's going to be my summer uniform. I just find it hard to be creative with my clothes when I can't layer. I do love a bit of print mixing though. I received these hitops from Republic a few weeks ago and it's just been too cold until now to wear them! I absolutely love to stars and stripes print (I didn't realise until today that you can fold the inside down and they're striped inside!) and I was so excited to mix them with this floral dress. I love mixing pretty dresses with trainers for summer.
floral dress- Topshop
hitop trainers- c/o Republic
necklace- Forever 21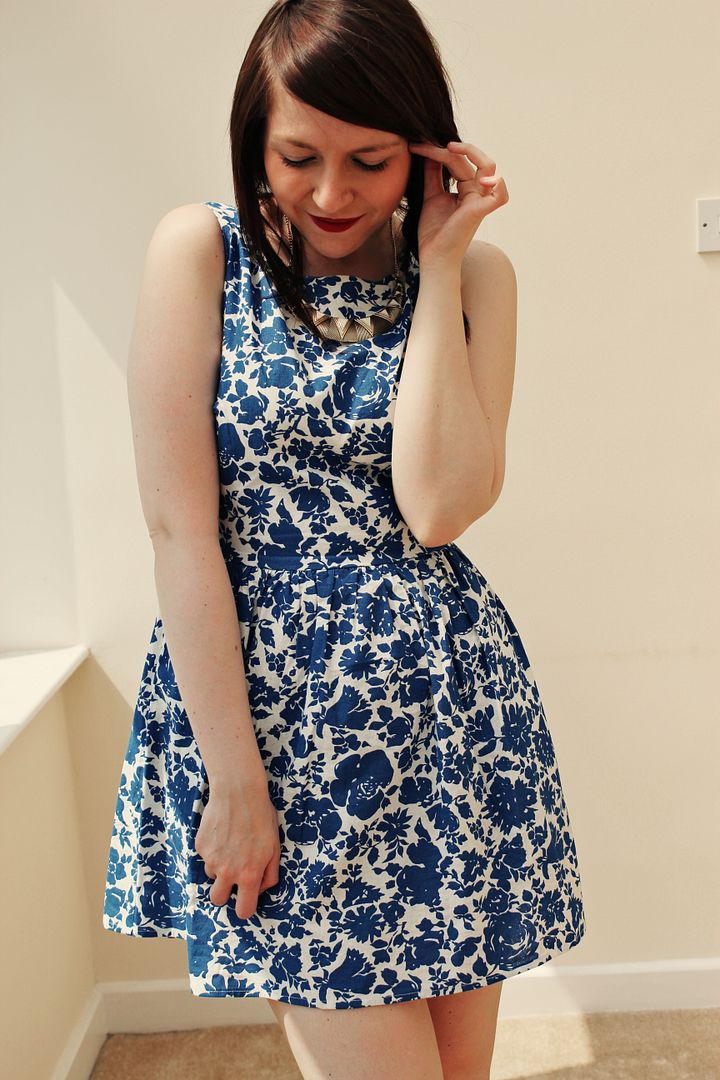 So I've been pretty busy the last few days! I'm finally making headway with my to-do list. Yesterday I wrote articles and then went for a walk round Stockport in the sun with my friend Jenny which was really nice. I love being able to see my home friends while I'm back! Today I spent the whole day working on my lifeguard training. I had a 130 page book to read and a study guide to complete and I have a few online classes to do too. I've also finally managed to get some swimming lessons sorted for next week. I can't believe I'll be in New Jersey this time in two weeks!
I'm excited to actually have a bit of a rest this weekend. Steph is home this weekend so I'm excited to see her on Sunday. Now I've worked through my to-do list I can have a bit of a break next week and get on with things I've wanted to do for ages- like sort my blog out! I want to do a complete redesign, sort out all my pages and just feel organised. I hope I get time to do that before I leave!
Ooh also, I guest posted over at Maggie's blog yesterday- you should go check it out!
Have a lovely weekend guys and enjoy the weather!
Charlotte x