Mint Jeans: Part Two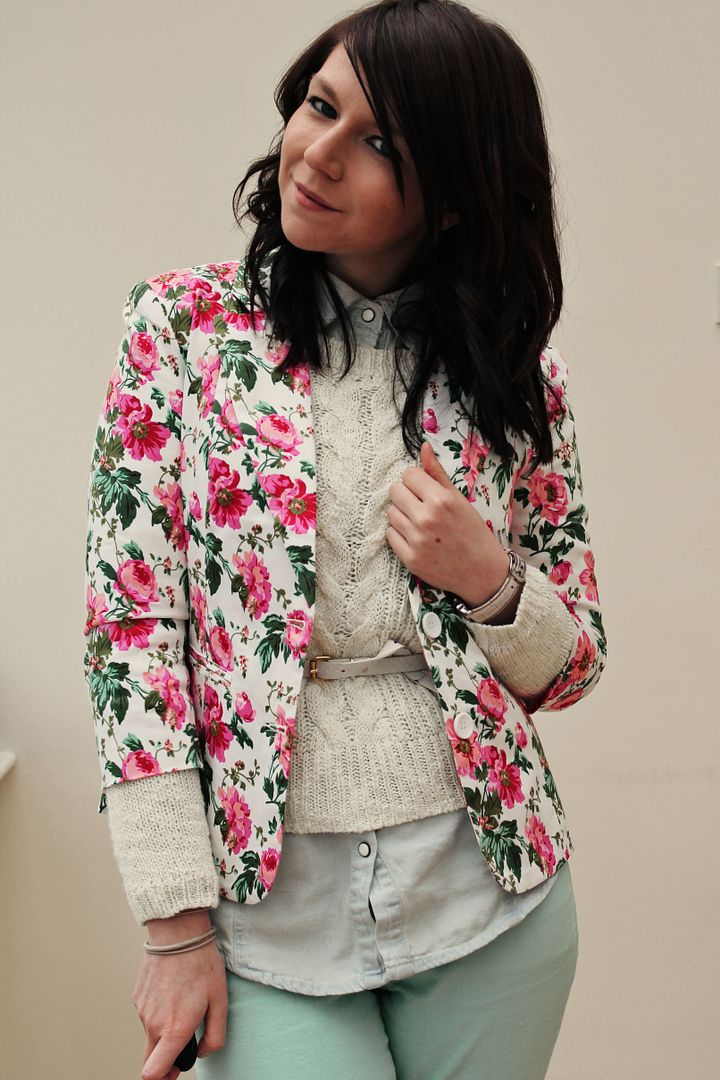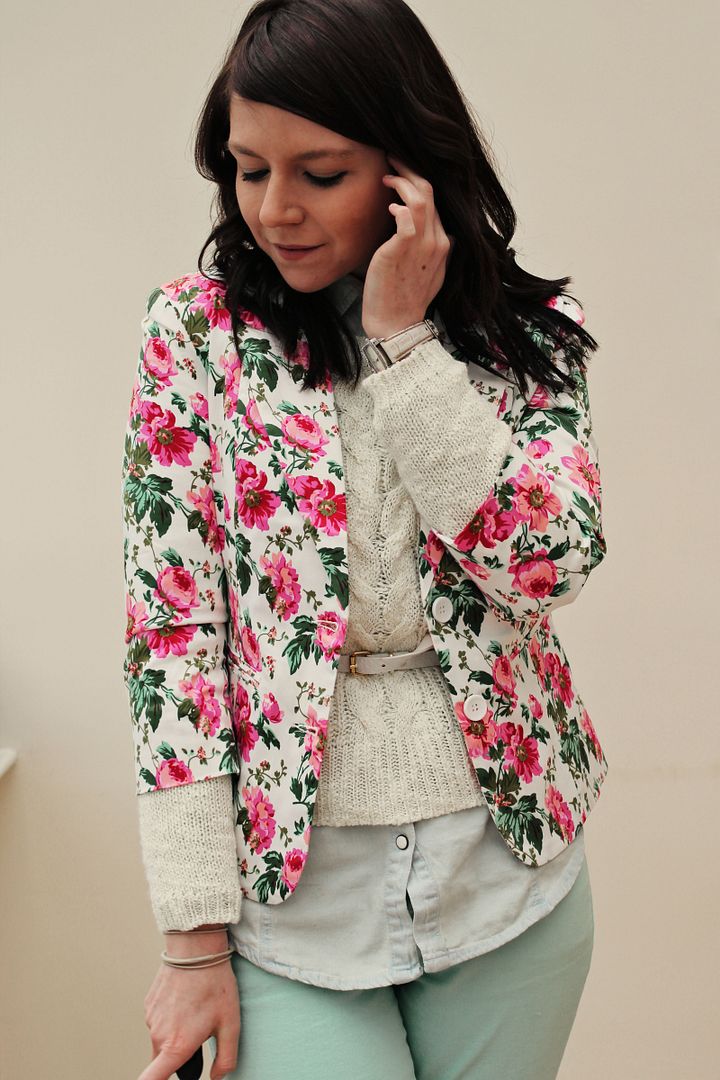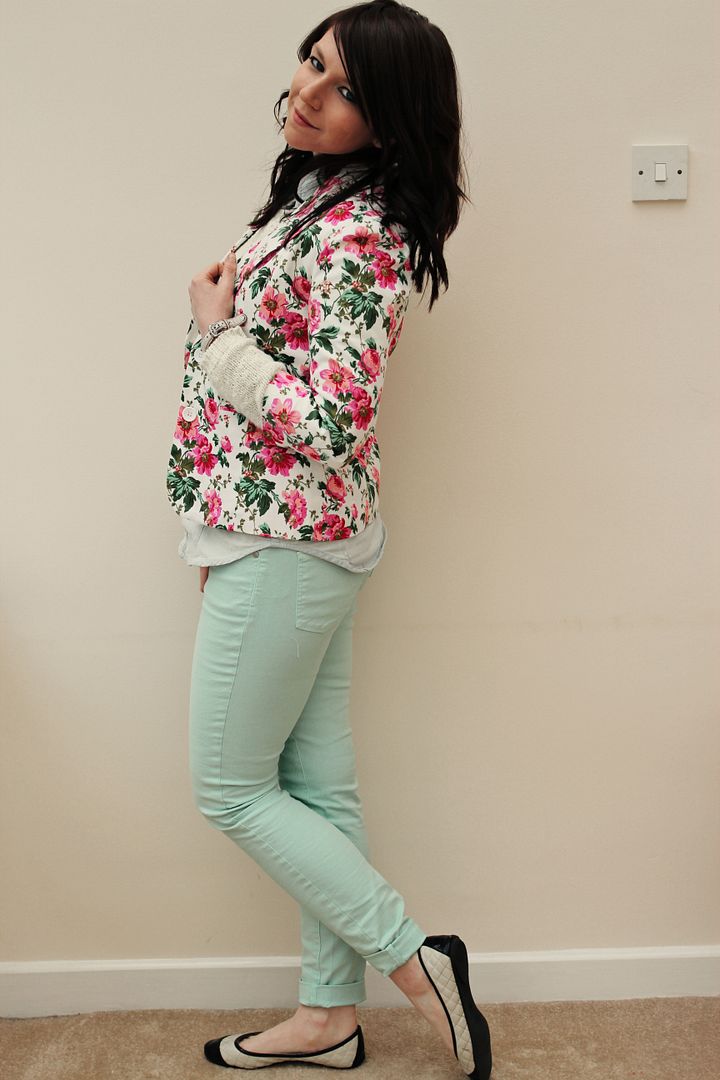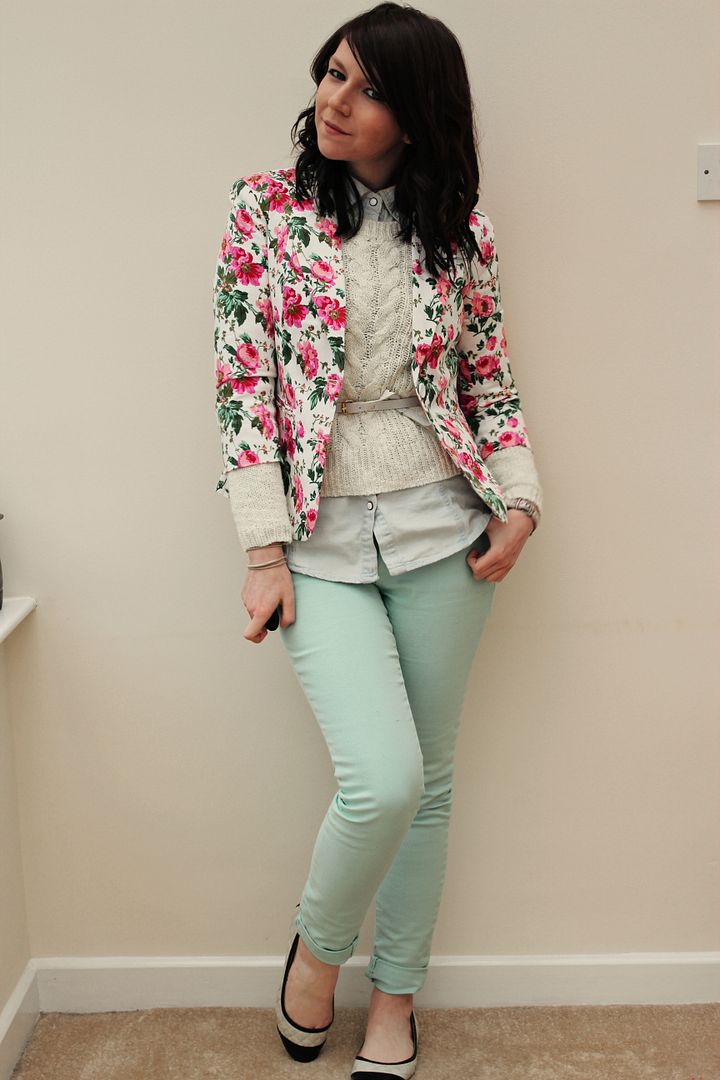 jeans- New Look
denim shirt- Primark
jumper- Forever 21
ballet flats- New Look
floral blazer- Quiz
So these are the photos from yesterday with an added floral blazer. I've been after a floral blazer for a while and I have looked everywhere for the perfect one for a decent price, and I'd been umm-ing and ahh-ing over this one from Quiz. I actually quite like Quiz. Some of the stuff is a little (okay very)... tacky, but I have a few cute things from there. I never try to limit my fashion opportunities by declaring places somewhere I "would never shop." I can't decide if I like the jacket with this outfit. I kinda do and I don't. It was kinda a last minute snap decision to throw it on and I thought it went well with the jeans, and plus I didn't have a plain white shirt at home to wear it with, but I wanted to show it to you guys before I disappear for a while. I also wish I had some accessories, but I only brought one necklace home with me for the 10 days I was home and it had gotten dirty and was rubbing grey crap down the front of my clothes, so I decided I didn't want to sacrifice this white jumper to the cause!
Well I've spent the whole day in the library, and now I'm going to spend my evening making extra notes before my paper release tomorrow. I'll back next Tuesday or Wednesday if not before then, and I have some lovely guest bloggers in over the next few days. I'm going home for my Grandma's funeral on Wednesday so it's gonna be a tough few days, but I can get through this.
Have a lovely week and I'll be back before you know it.
Charlotte x