Mint, Pink and Nude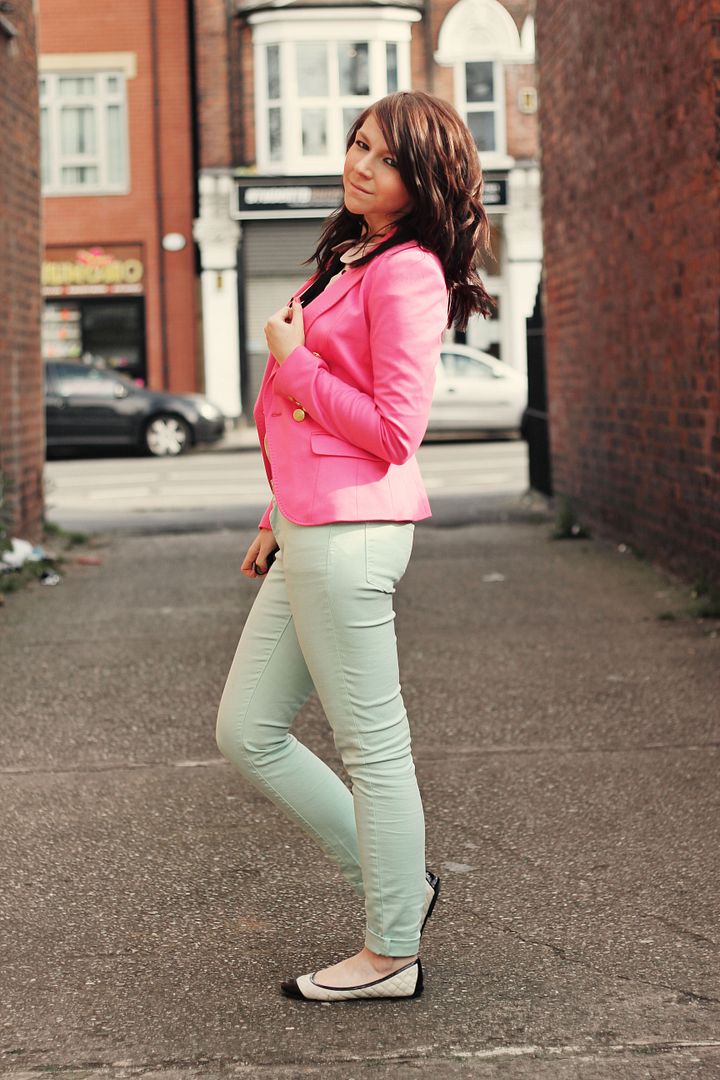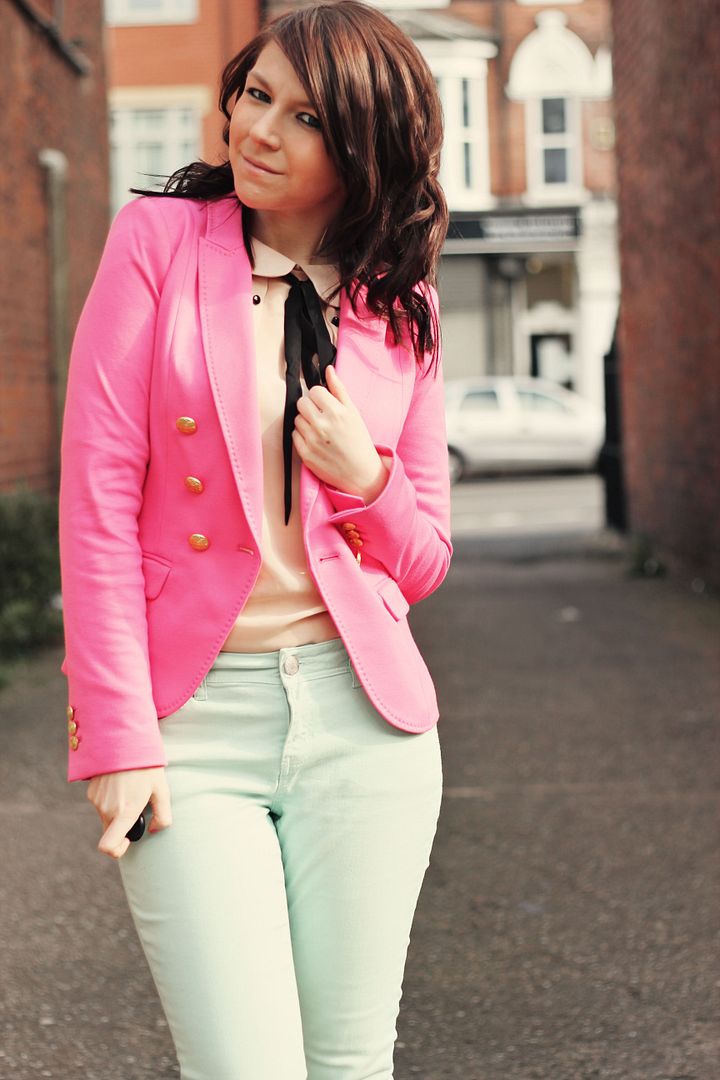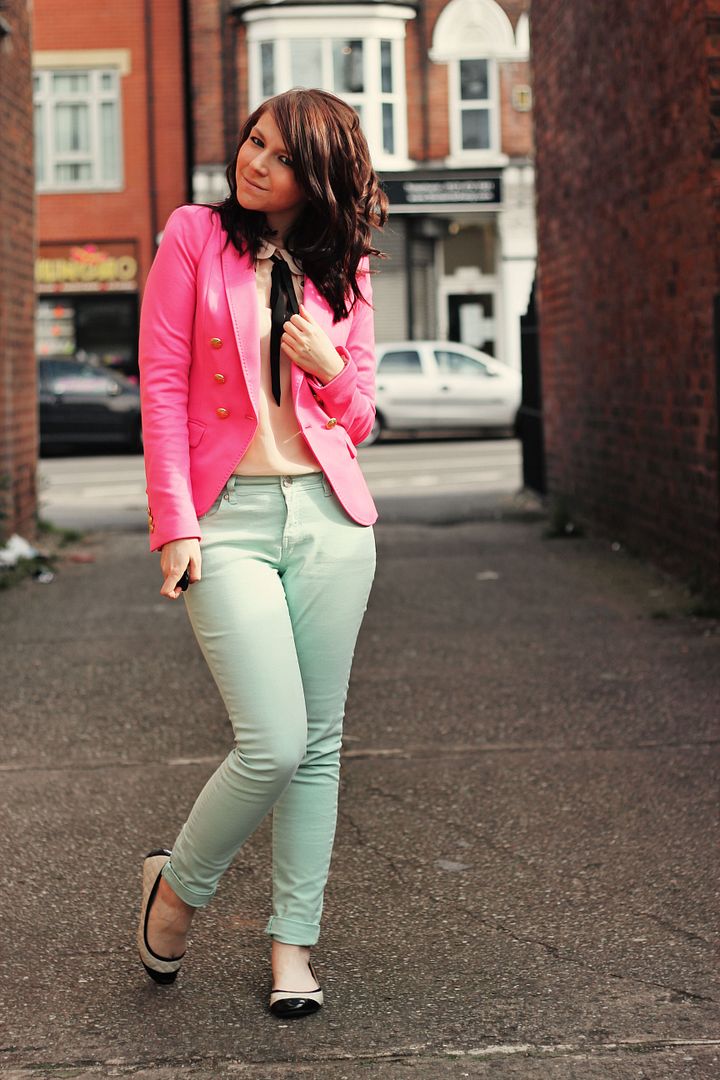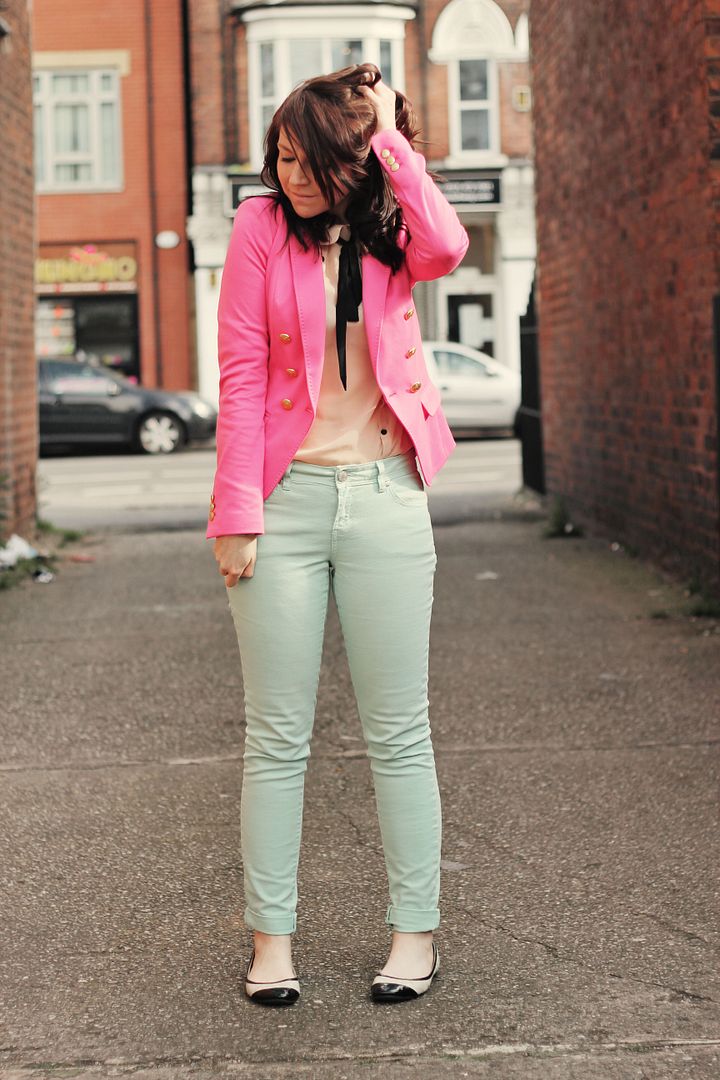 mint jeans- New Look
nude shirt- Primark
pink blazer- H&M
flats- New Look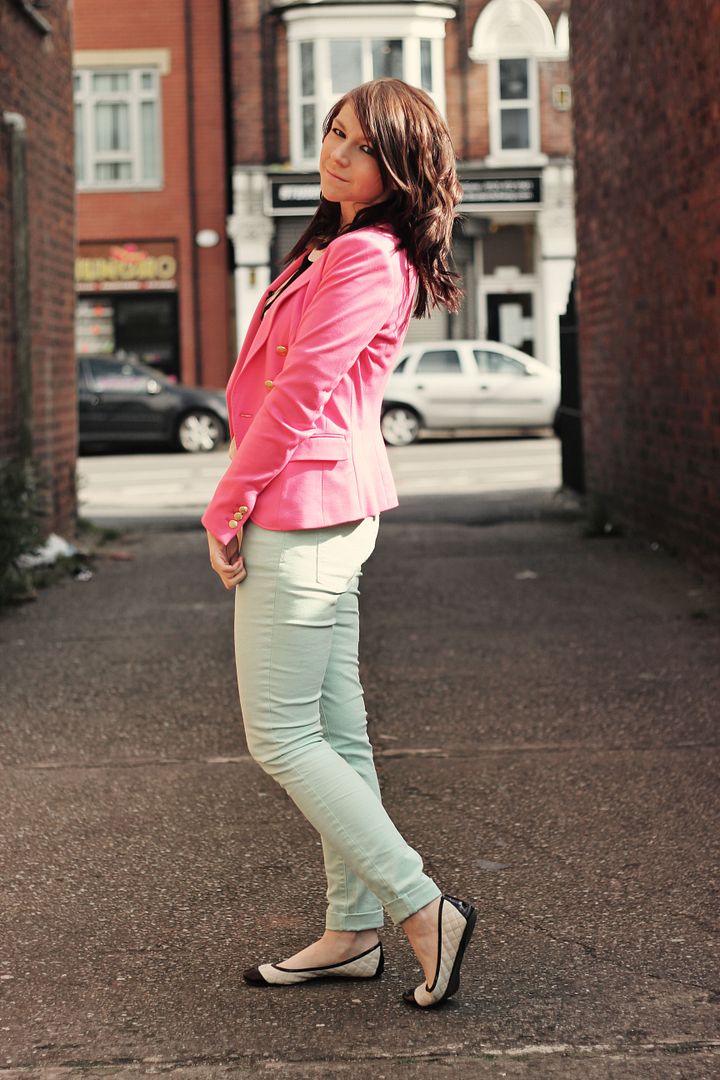 I know, I said I wouldn't have an outfit post up until next week. And I know, I never update on a Sunday. But it was a beautiful day today, I did a few hours work in the library (and I'm still going...) and I liked my outfit, so when I came back I thought I'd get a few snaps done. It was refreshing. I've really missed blogging the last few days. So here you go.
Back to the studying anyway. Wish my luck for my exam on Tuesday!
Charlotte x
edit: Ignore my hair. It is super messy today. I tried to do loose waves a la this tutorial and just failed all over the place. It's kinda like messy curls. Ah well.