Peachy Keen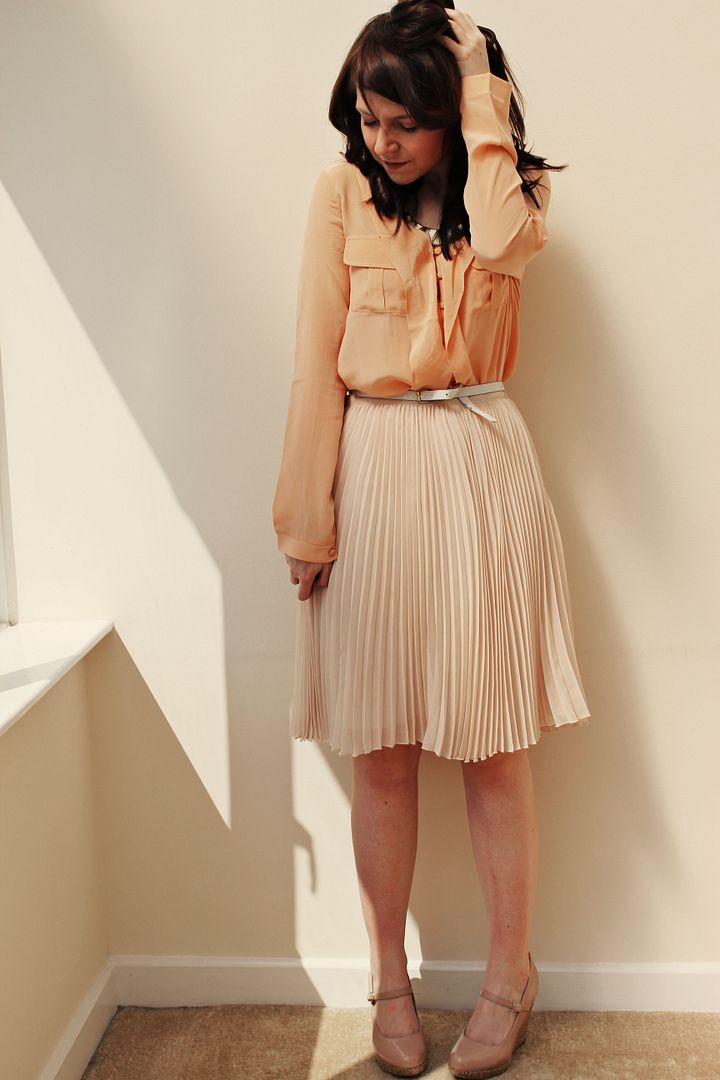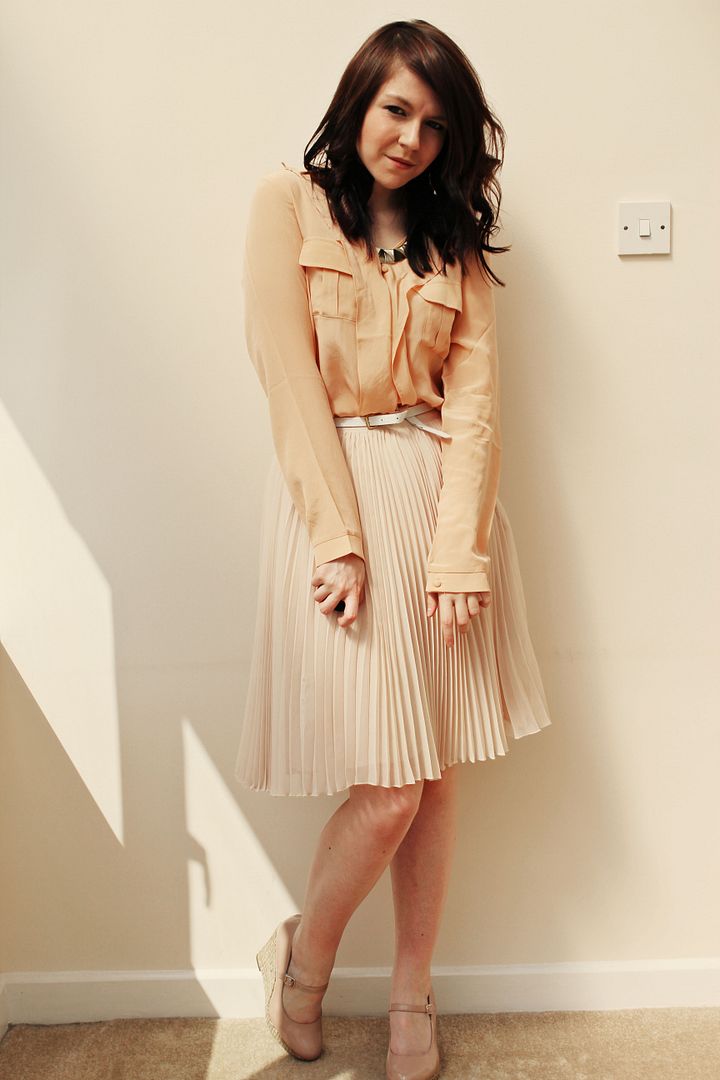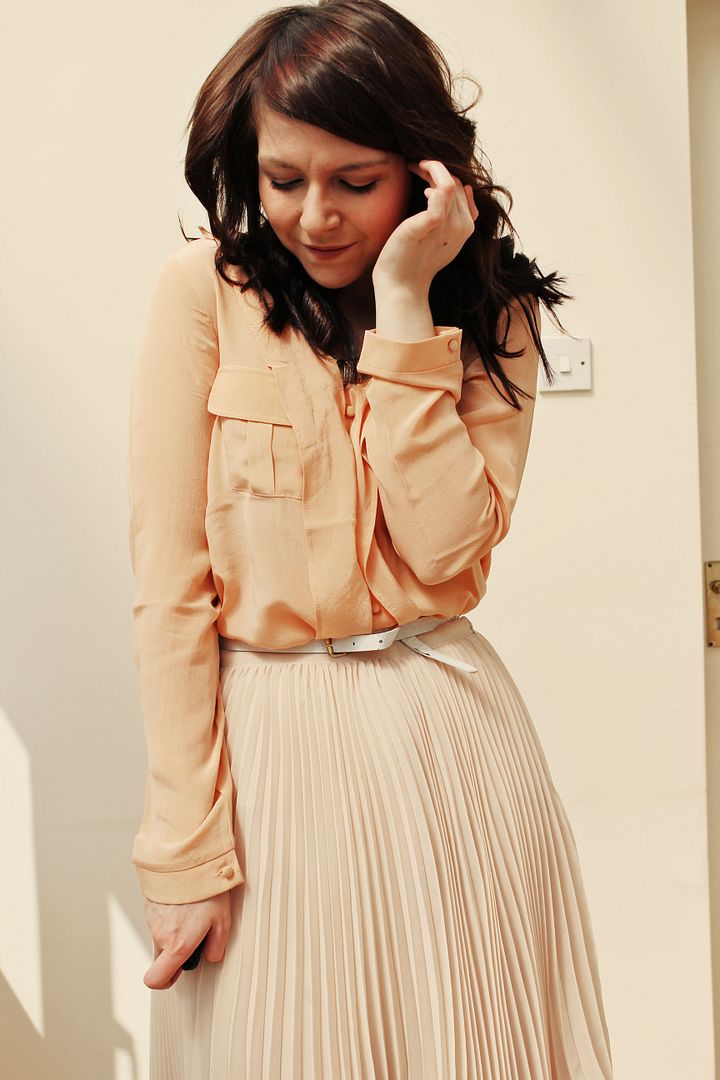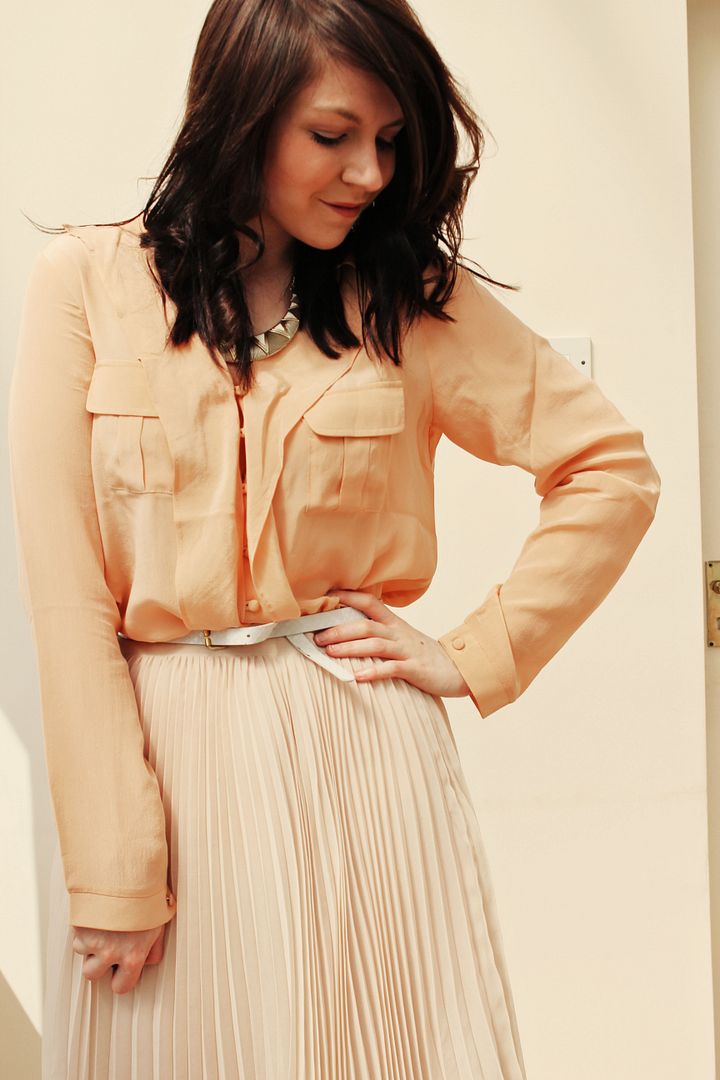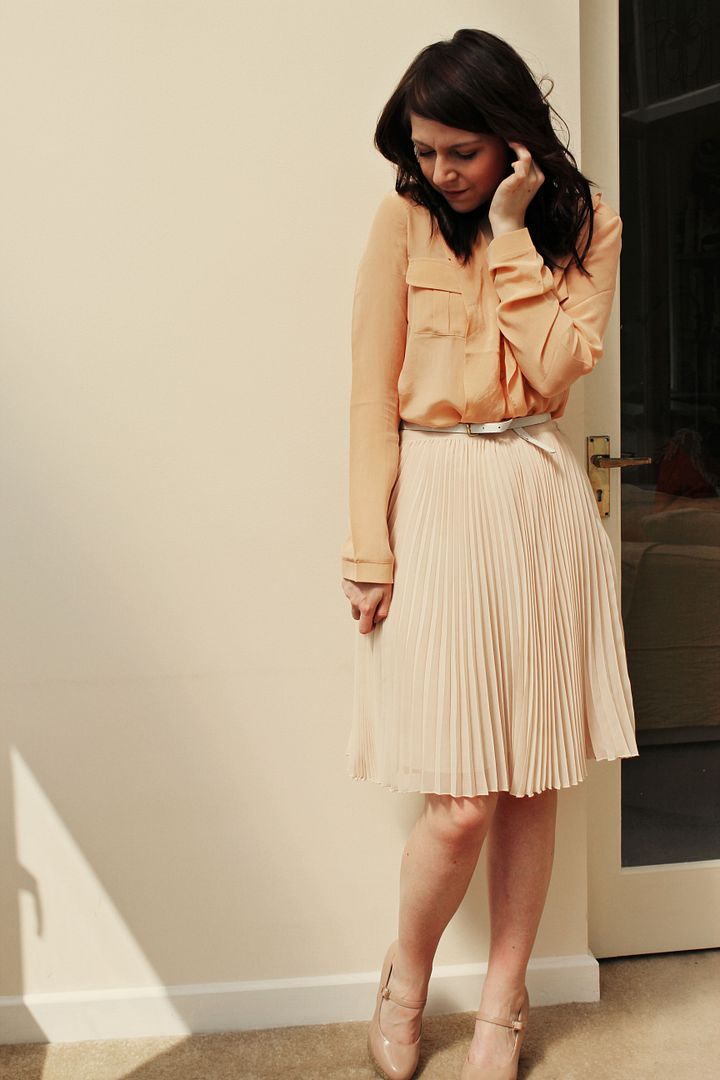 blouse- c/o Sugarlips Apparel
skirt- c/o French Connection
wedges- New Look
necklace- Forever 21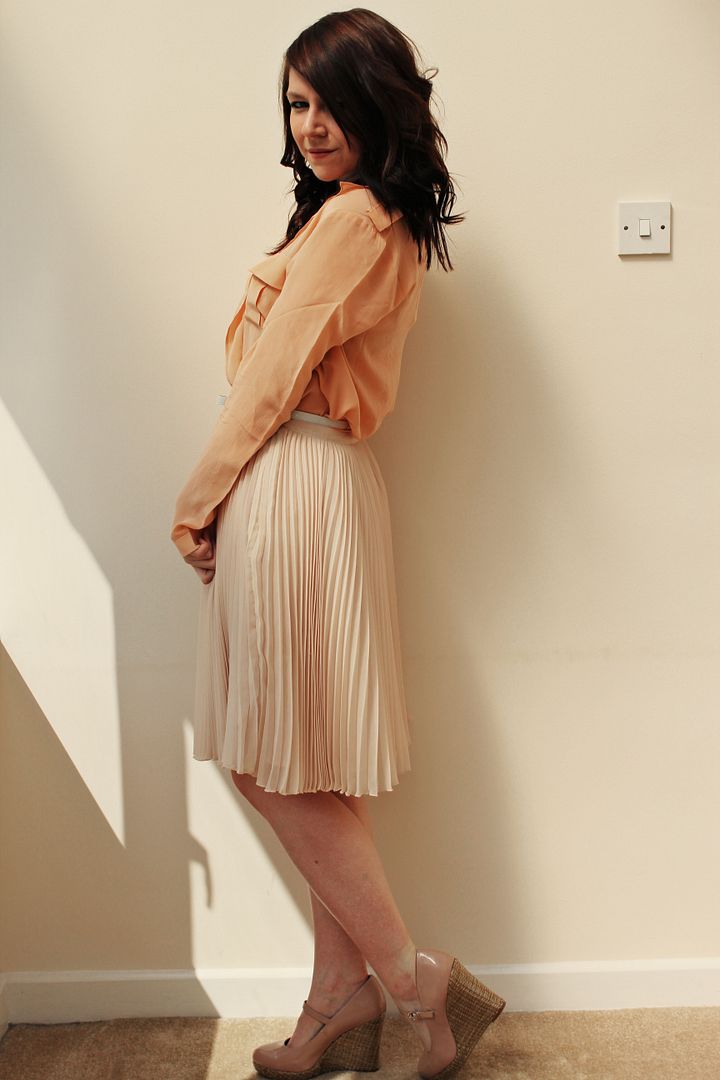 I apologise that I am a squinty Susan in these pictures. I really need to learn not to take photos in the conversatory in the heat of the day on a particularly sunny Wednesday. When will I learn eh? I should probably take advantage of the warm weather and get some outfit photos done while I can.
Not much to report in this post. I guess the more I blog, the less I have to say. This is what I wore today. (Woah! That rhymes!). Actually this is one of the four (!) outfits I wore today: sweats and a hoodie to the swimming baths, this, my new Next dress that arrived and then, when I realised it's always risky to wear clothes before I review them especially when I'm cooking dinner tonight, a dress from last year. As I mentioned yesterday, I now have to wear at least two outfits a day as I am a spilling hazard. I need one of those bibs that collects dropped food. Yes, I am 22.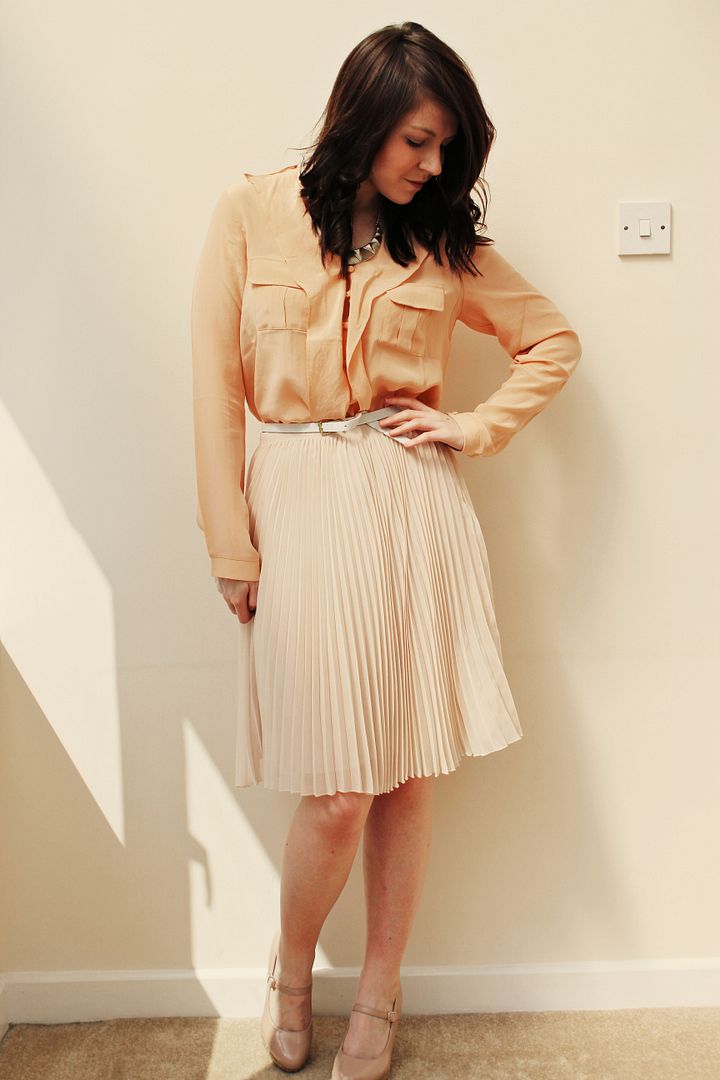 Let's just ignore my hair, shall we?
Charlotte x