Summer Saturation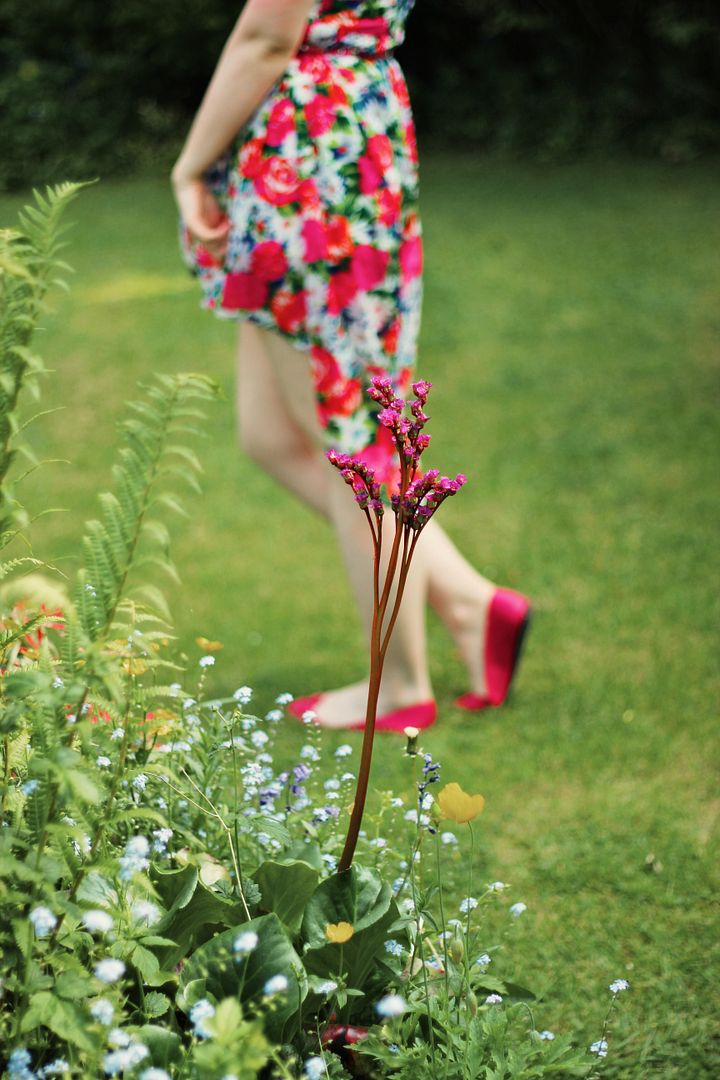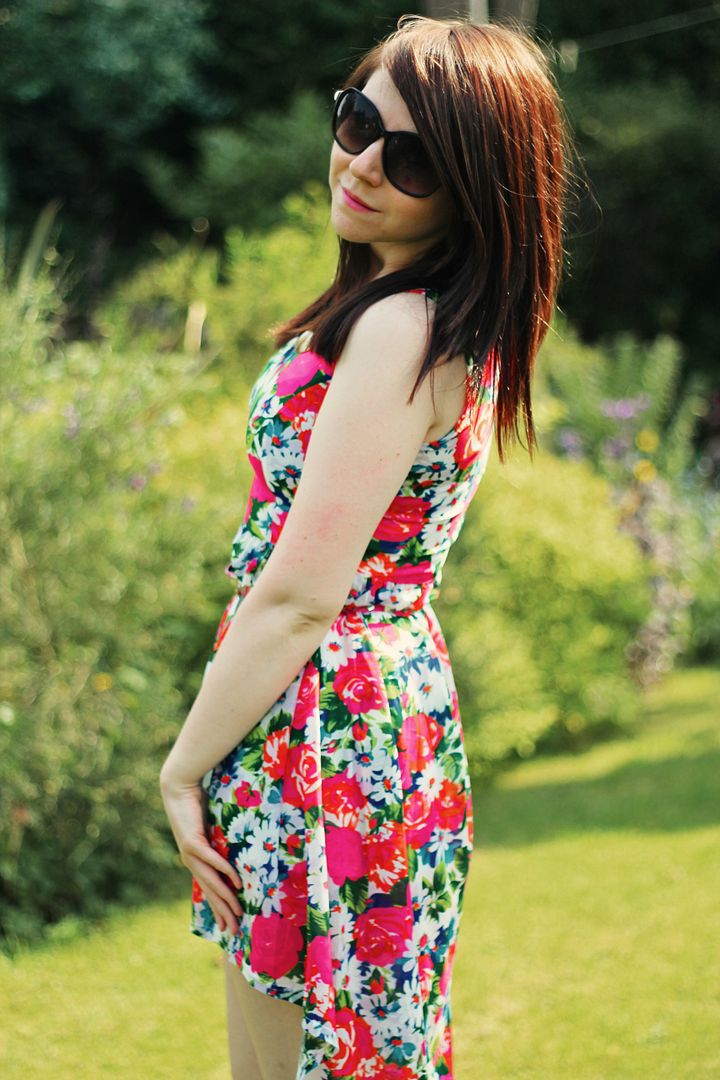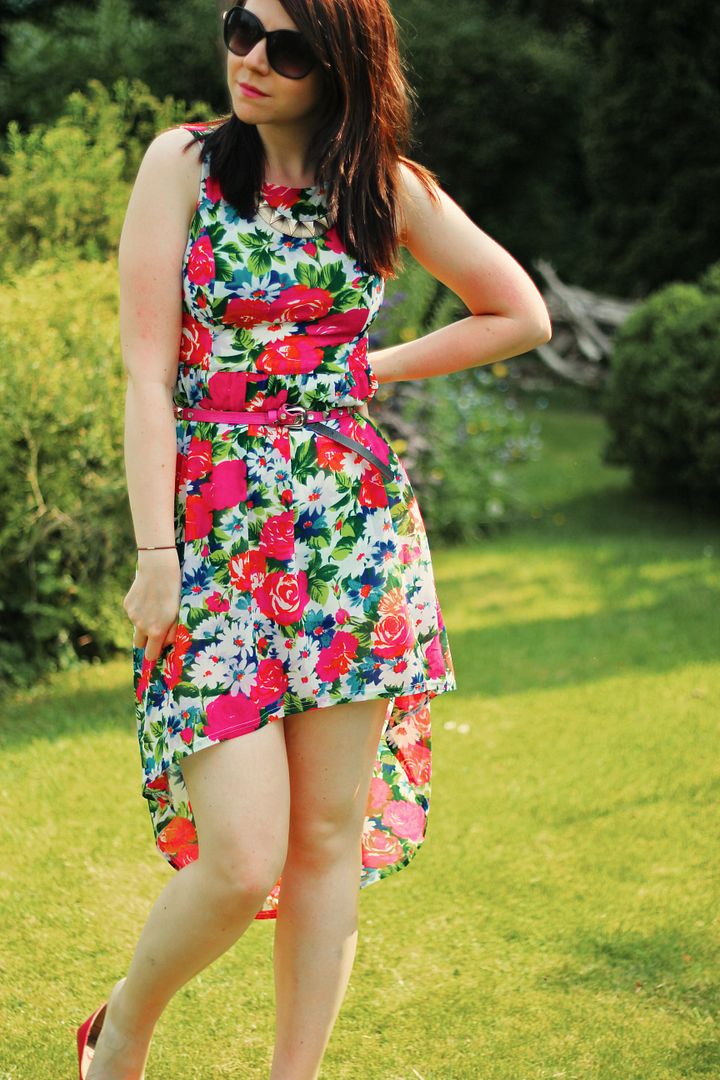 Not a lot to say today. I'm starting to get bored of having all this free time! I know I'm leaving in just over a week but I am so rubbish at doing nothing! I
have
to have a productive day of some kind! Today I had my swimming lesson and stayed to swim a little longer, went to get my eyebrows done and went to the doctors. That's about as exciting as it's getting at the moment! I'm sure next week when I'm panicking last-minute about getting everything packed and organised, and when I have a million things to do when I arrive, I'll be cursing myself for moaning about being bored! After the last few months of being crazy-busy with university it's so strange to suddenly stop being so busy.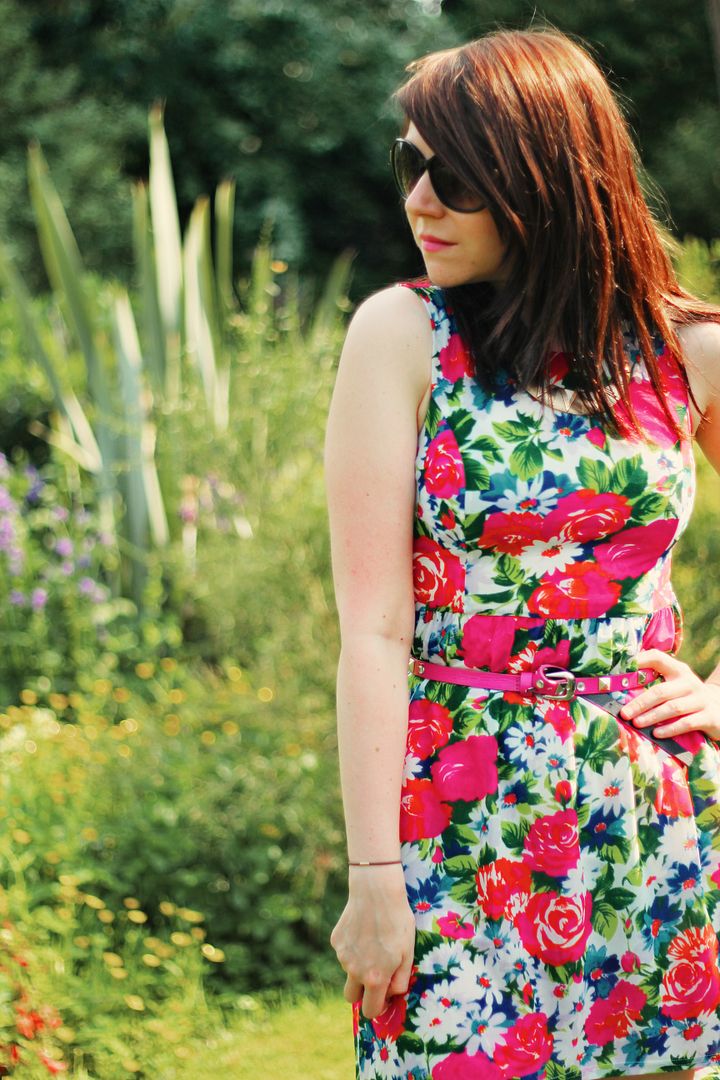 dress- Lipsy c/o Next
pink flats- New Look
belt- H! by Henry Holland
necklace- Forever 21
A few weeks ago I squealed with delight when I got an email from Next asking me if I wanted to review an item from their site. Next! Wow! I chose this amazing floral-print "mullet" dress by Lipsy. It's my first foray into the "mullet-hem" trend and I love it. I often find maxi dresses a little fussy- they just get in the way!- but I love that I can bend down in this dress just like I would in a midi or maxi, but it has the shorter front which keeps it fun and fresh. I was looking for items which I thought would be great for New Jersey. I imagine (correct me if I'm wrong!) that it's quite casual in the evening, and I can't bring a lot of things with me, so I hoped I could wear this dress for day or evening in New Jersey. I know it would probably look better with wedges, but they weren't really practical for my day yesterday! I added the belt to add shape but it was a bit too big so I didn't put it through a hole and as you can tell from the pictures, it kept falling down!
Anyway, that's all from me. Have a lovely evening!
Charlotte x