I'll be your American boy.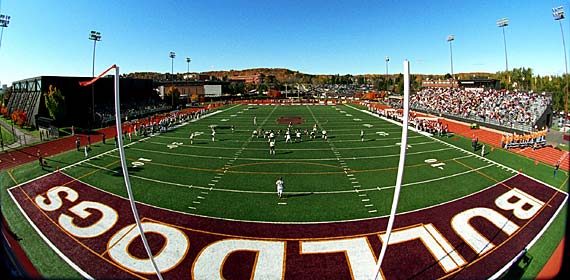 First of all, click
here
to vote for me in a competition for H&M :]]]
In other news I finally got my laptop back. Sans about 85% of my files and folders.
I am NOT happy.
I'm hoping they backed them all up but forgot to restore my D drive and not that they didn't even back up my D drive before they wipes it. Urgh.
But yeah, other than that things are good!! We had a guest speaker in my journalism class the other day and gave her my card and asked for her email in the hope that I could get some work experience at the newspaper she works at if I send her my CV. Fingers crossed!! I also made a point of telling my tutor in front of her that the editor of the Statesman loved my article (I'd been to speak to him about it because I was a bit worried the tone was too informal) and he high fived me!! Awesome!!
Yesterday after class and the gym Lauren and I went downtown, again. We went to Ragstock and I bought some completely obnoxious geek glasses that I tried on last week and totally love, and Lauren bought some amazing vintage cowboy boots!! Then we went to
Coldstone
for icecream!! Lauren had Cheesecake Fantasy, which was amazing, and I had Peanut Buttercup Perfection, which was amazing but so sickly that I ate half and brought the rest home!!
Then we went to a party in the evening which was fun. Everyone was in sweatpants and jeans and Lauren and I were totally over-dressed as usual!! I wore my playsuit from
Saturday
but with black knee socks, a checked blazer, geek glasses and LOTS of red lipstick.
We played beer pong and there were red cups!!
It was really fun but my tolerance for alcohol has diminished considerably and I ended up being the token drunk girl. I fell asleep on the sofa and had to be taken home at midnight.
Not my proudest hour!!
We took photos of our trip today but I'm currently Photoshop-less due to all the missing (but hopefully not lost) files, so I might have to edit them in GIMP. Which I hate :[[[ Plus I can save a post to talk about that for tomorrow.
Tonight I am going to my first American football game though (hence the picture!!). Lauren and I just got our free tickets and we're going to wear our UMD tshirts!! I have no clue about American football but I feel it's a rite of passage!!
Oooh I also need to mention this!! I was given a
Sunshine Award
over at
PrettyNiftyThriftyFashion
!! Yay!!
It was given to 12 of her favourite bloggers, so I feel very proud and honored to have received it. I haven't picked my 12 bloggers to pass it onto yet but I promise I will!!
Blogging is a fickle friend though. I read a lot of good blogs, and it's difficult not to get jealous of other bloggers who have more followers than you and who are more well known that you. It's difficult not to get jealous of their hundreds of comments and thousands of followers. Especially with New York Fashion Week I find myself feeling very jealous and resentful of all the bloggers who were invited to attend and everything that have achieved. They're such an inspiration, but it's difficult not to be envious of those you admire.
Jealousy is something I struggle with on a daily basis. I'm always comparing other people's achievements to mine. Or just admiring what they have without considering what I have achieved. My dad says I always sell myself short, and I hope that he is right. I read a great article (that I can't find now, damnit!!) about how other people's achievements don't affect yours, which I loved. I think I just always want the greener grass.
Sometimes I can be jealous of something someone has, or something that have achieved. Then I get the same thing, and then I'm jealous of people who have the thing I had before!! It's fickle, it makes no sense!!
As much as I love to blog and I get jealous of other amazing bloggers, my aim is to be a journalist, not to be a blogger. And I know that is my dream and I need to focus on that. Yeah, okay, I didn't get to go to fashion week, but I have an article in my student newspaper coming up this week, I've been invited to more newspaper meetings, there's been talking of hooking my blog up with the website and hey, my journalism teacher high fived me.
Maybe I've not doing too bad after all.
Off to the game!! Have a lovely weekend!!
Charlotte xxx