Inspired by Michelle, Inspired by Elizabeth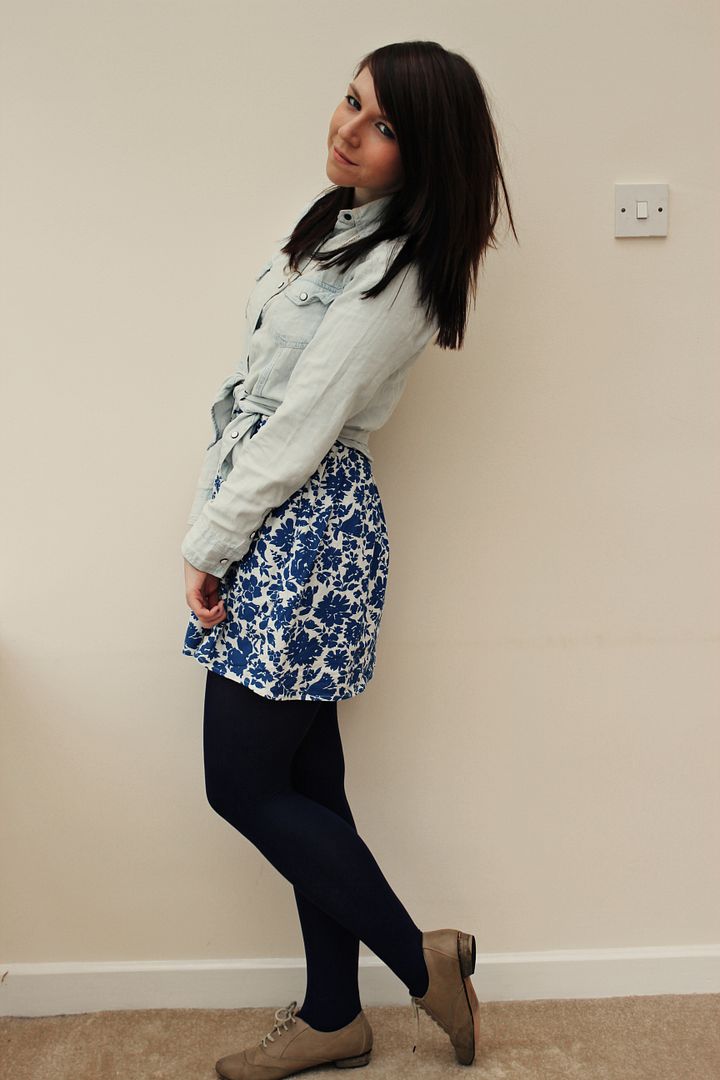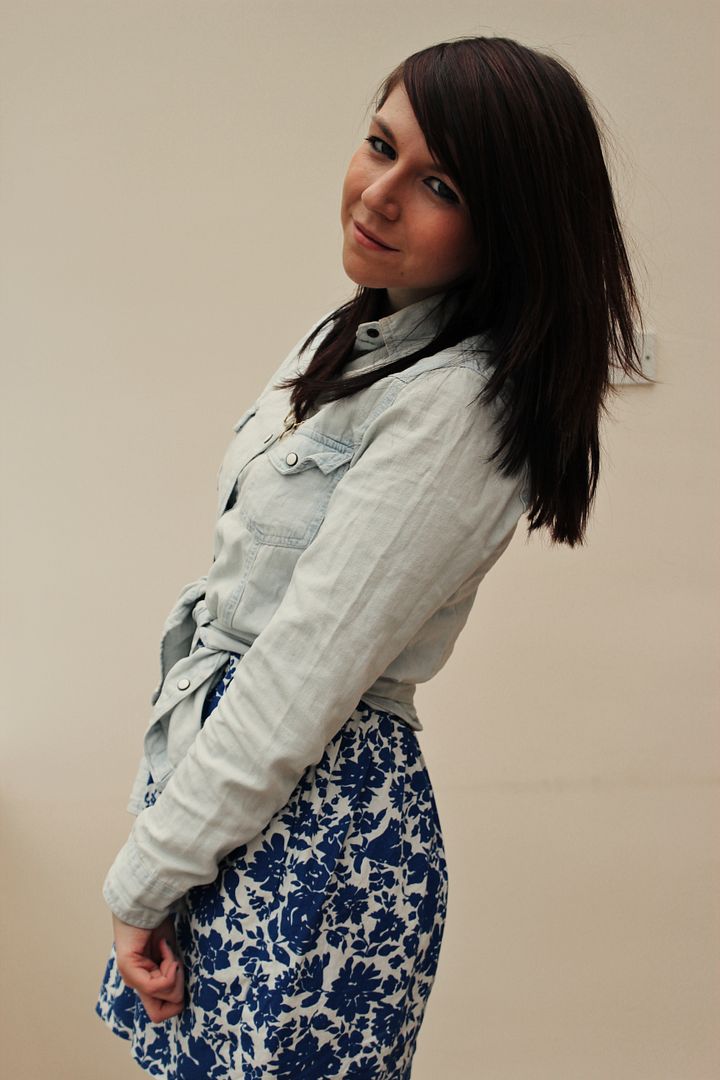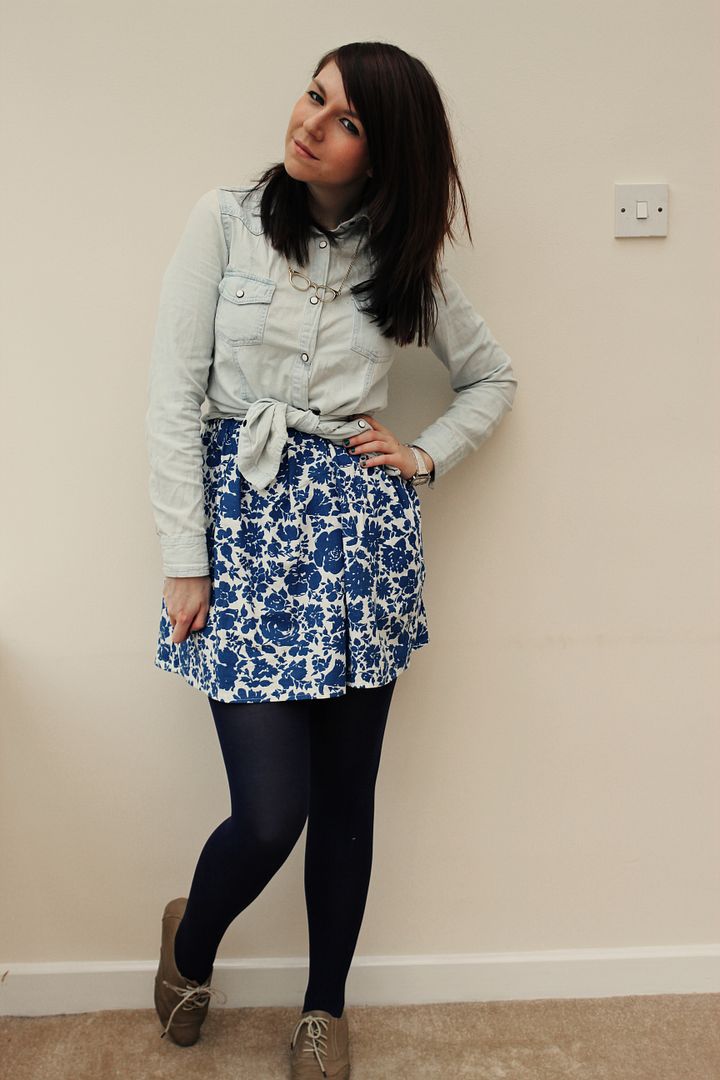 I stole this outfit from Michelle. Who stole it from Elizabeth. Blogging is a funny world- full of inspiration and imitation! It took me absolutely forever to find this shirt, and I'd tried this dress with a couple of different shirts but I reeeeeally wanted it to be this one. Layering a shirt over a dress is a revelation, so thank you Michelle and Elizabeth for bringing it into my life! It was horrible and rainy today so this was a great way to make such a summery dress a little more rainy-day appropriate!
floral dress- Topshop
denim shirt- Primark
beige oxfords- New Look
necklace- Forever 21
Today I went to get my hair done, and then wandered around Stockport running errands and accidentally bought a dress. Oops! I've had my eye on it for a while, and those of you who follow me on twitter or Instagram have already seen it, but I can't wait to post it up on here! I'm definitely going to be wearing it all weekend. I've also painted my nails red, white and blue for the jubilee!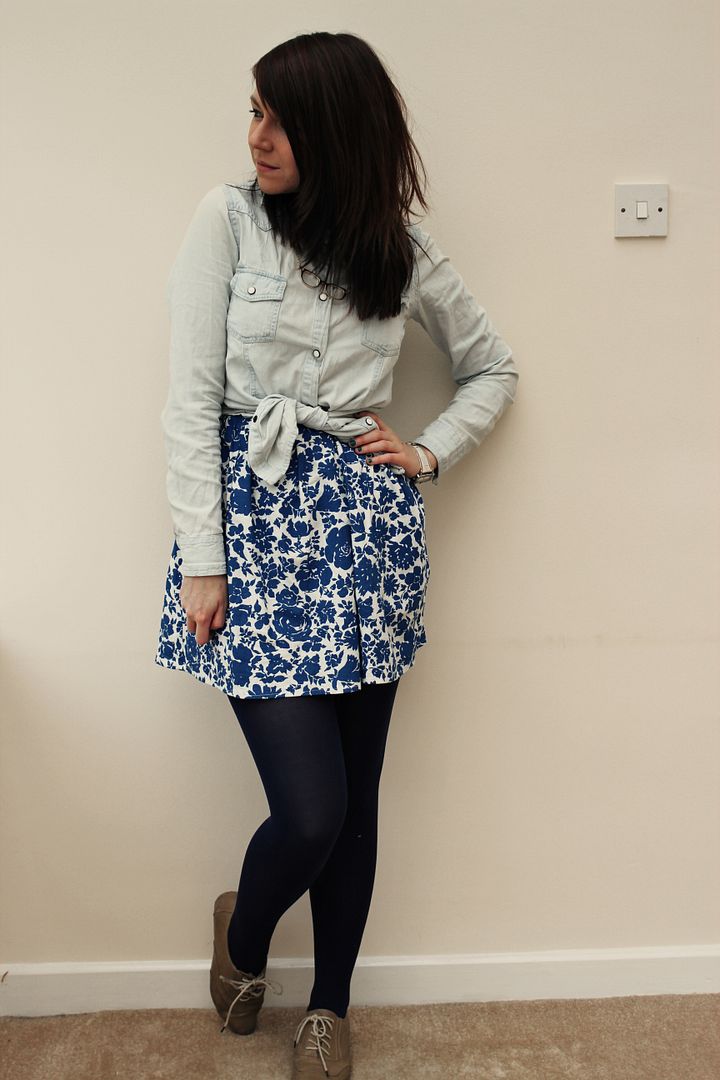 Sorry for the short post- I'm off to go and see The Dictator with my parents in half an hour so I'd better go get ready!
Charlotte x