Jubilee Dress: Day One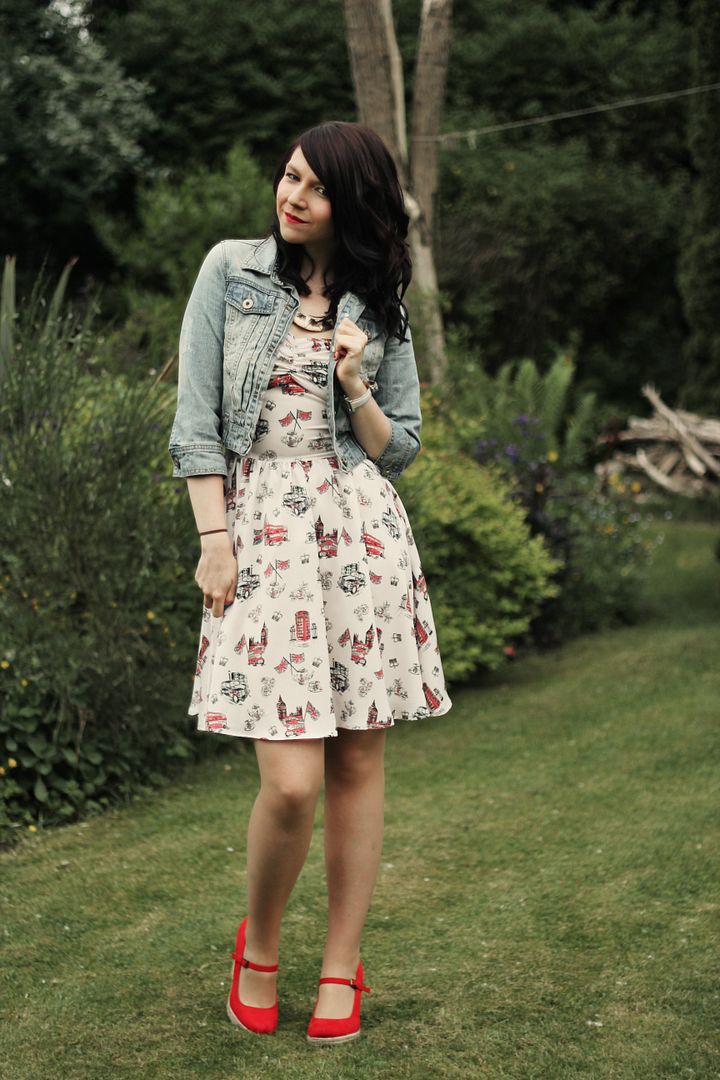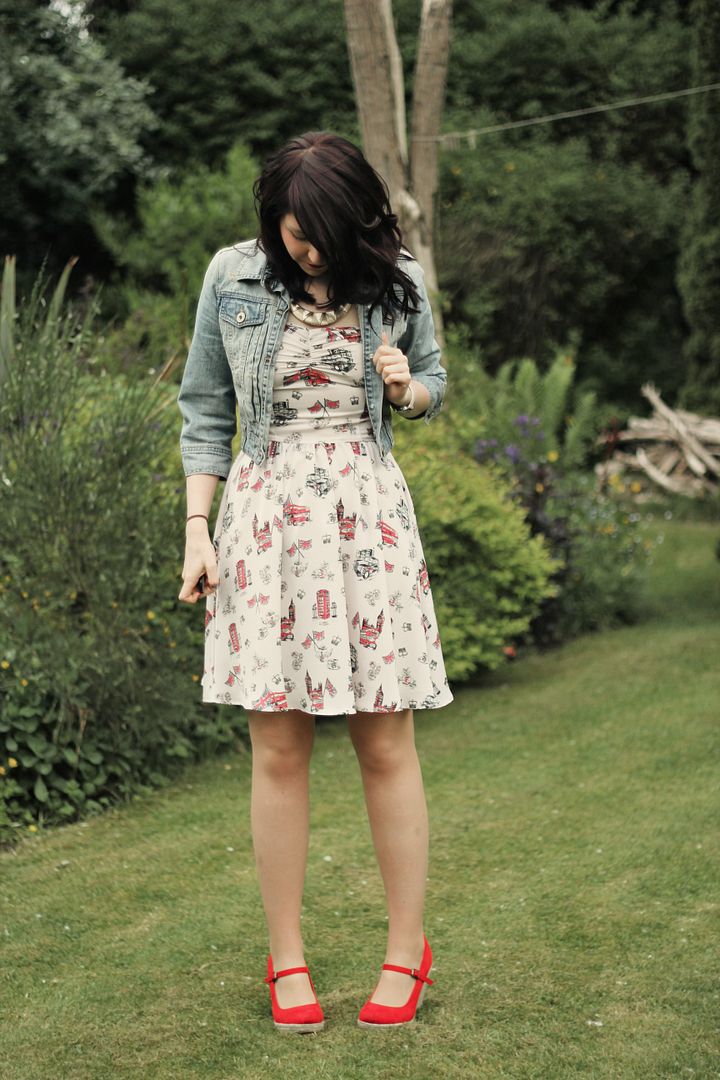 I'm determined to wear this dress every day of the weekend. Even though the weather looks like it's going to be horrific. I decided as today looked like it was the nicest day, I'd go for denim jacket, bare legs and wedges. I was a little cold, but I love this look for summer. I just wish it had been warmer! I've just swapped into a red cardigan and red flats, which I might wear tomorrow, and then I might try navy or red tights on Monday, or maybe black tights, boots and a leather jacket. I accidentally broke one of the straps earlier though while having a nap. I ripped off the bit that attaches the strap to the dress- nightmare! Luckily, the dress has straps and a halterneck, so I've tucked the straps in and I'm just wearing the halterneck now until my Mum gets home and can stitch it back!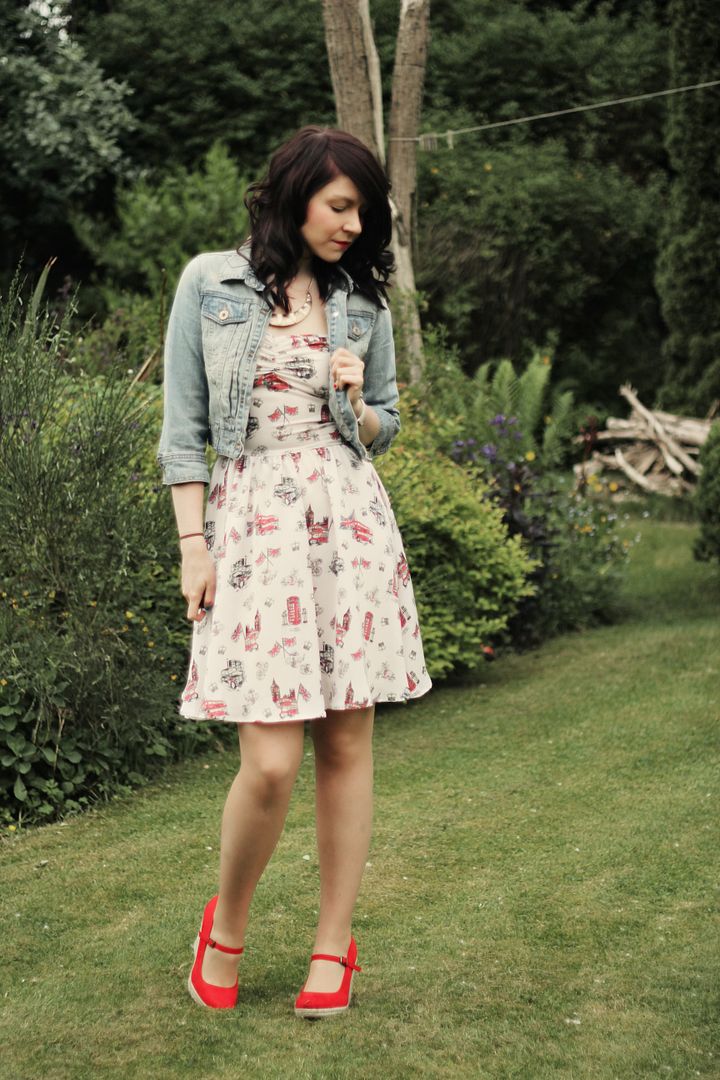 Today I went with my Mum and some of my family to a mass for my Grandma, and then we did a big food shop for the weekend (we're doing a lot of entertaining!) and then did a quick run around Stockport. I bought two new pairs of sandals for the summer so I'm going to start getting all my stuff together this week. Eeek I'll be in New Jersey this time next week!
dress- River Island
denim jacket- New Look
red wedges- New Look
necklace- Forever 21
I'd better go, Steph is picking me up in a minute to get Emily from the station and then I have a lovely evening of cooking and entertaining to do! I hope you're all having a lovely weekend!
Charlotte x