Jubilee Dress: Day Two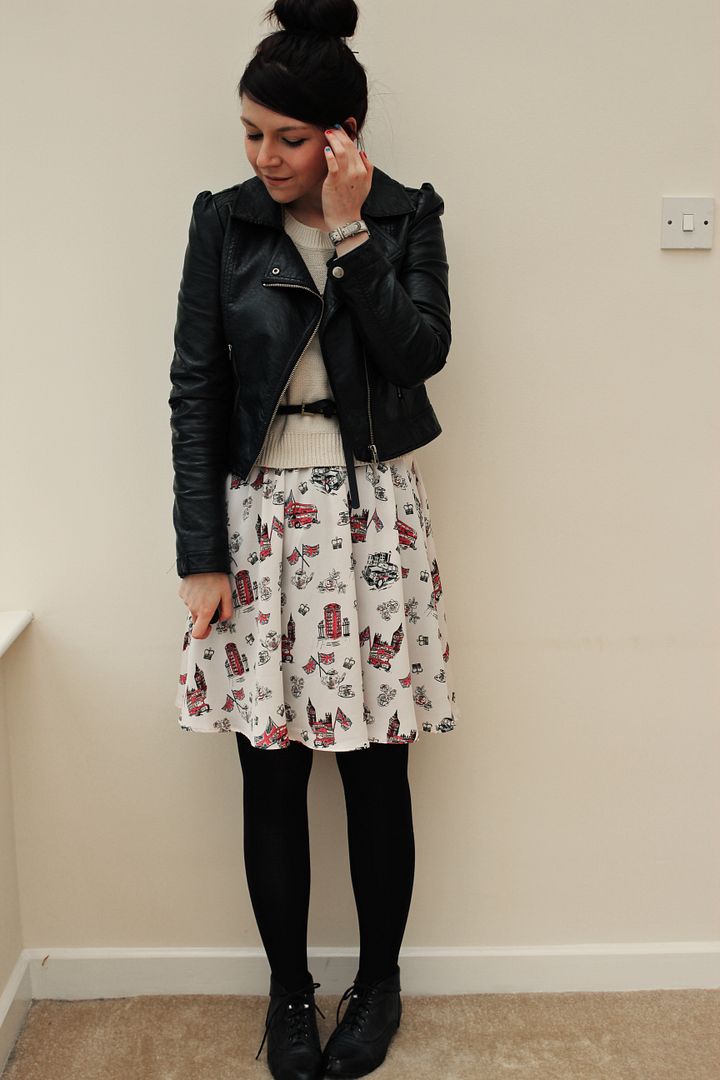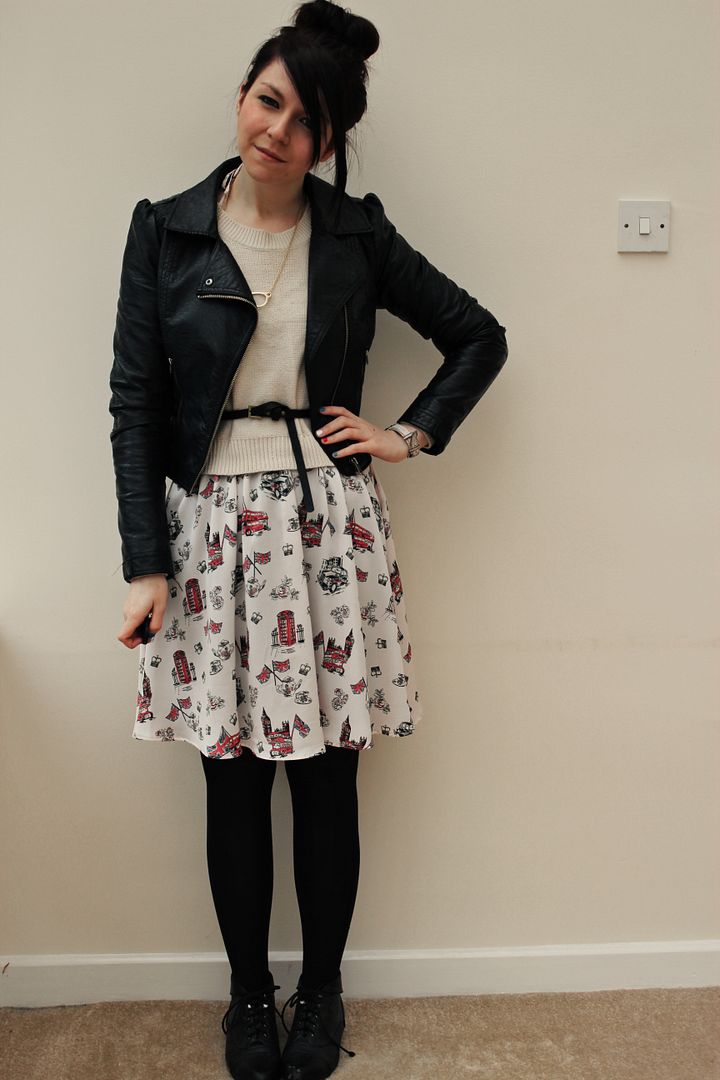 Day Two of my jubilee print dress! Today was a grey, gloomy, rainy day so I decided to wrap up a bit more by layering my favourite beige jumper over my dress and add a leather jacket, tights and boots. I also decided to throw my hair up into a messy topknot to keep it from getting messy in the rain. It's supposed to be a bit of a nicer day tomorrow so I'm excited to style this dress in another new way!
dress- River Island
jumper- H&M
boots- New Look
leather jacket- H&M
necklace- Forever 21
Despite the weather, today has been a lovely day. Last night I made a big samosa pie for Emily, Steph and I and then we watched Crazy Stupid Love. Today, Emily and I got up and watched the My Chemical Romance DVD Life on the Murder Scene to get me excited for New Jersey, and then we met Ellen, Steph and Becca for lunch. This evening we had a big meal of fajitas and are spending the rest of the night chatting and catching up like the old days when we were all together at uni. I'm starting to get really, really sad about leaving for 4 months. I know I've lived in America before and I know nothing changed at all with my friends while I was away but I'm just sad to be the one leaving again! I am excited though, it's just sad to have to say goodbye again!
Stay tuned tomorrow for another jubliee dress remix!
Charlotte x