Working as a Waitress in a Cocktail Bar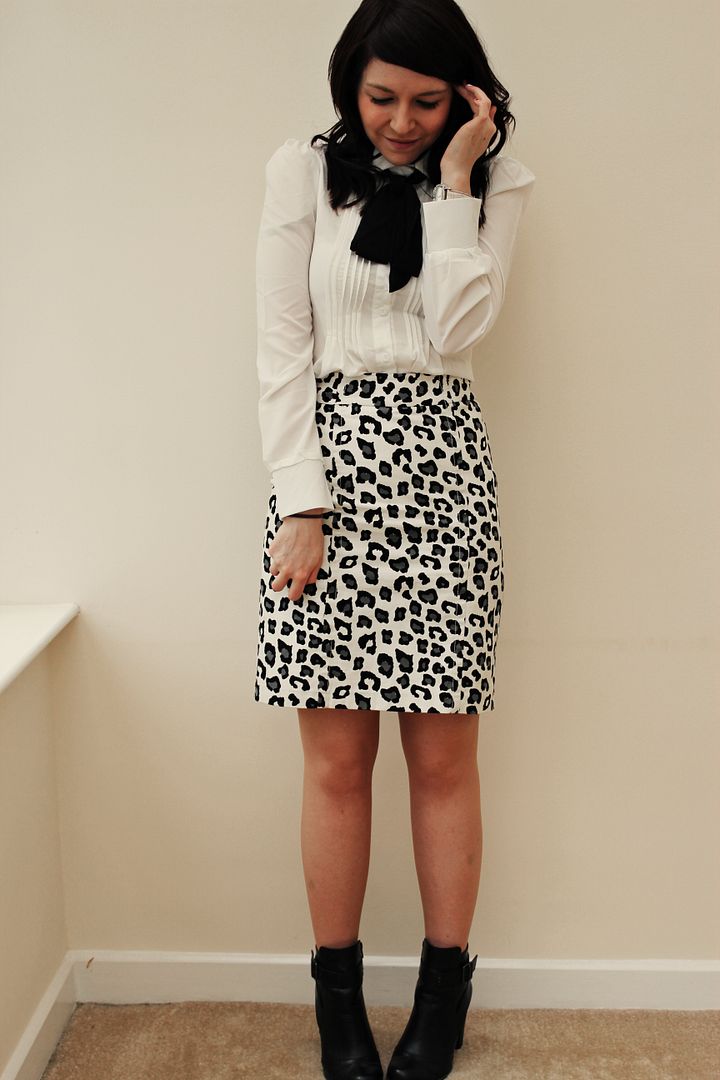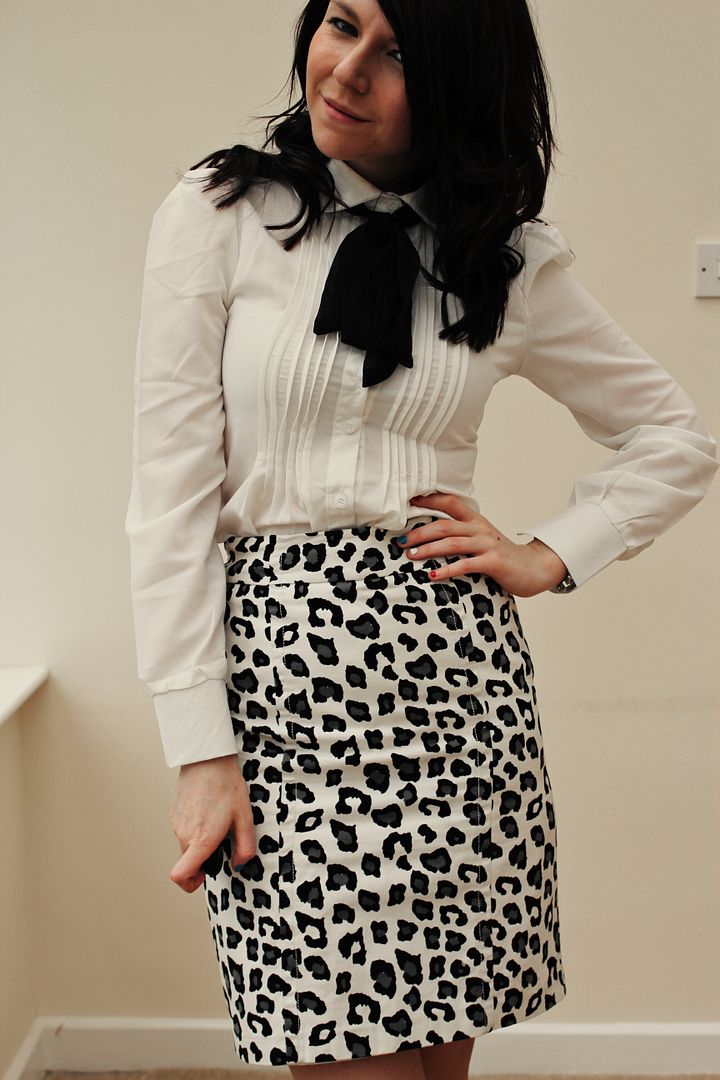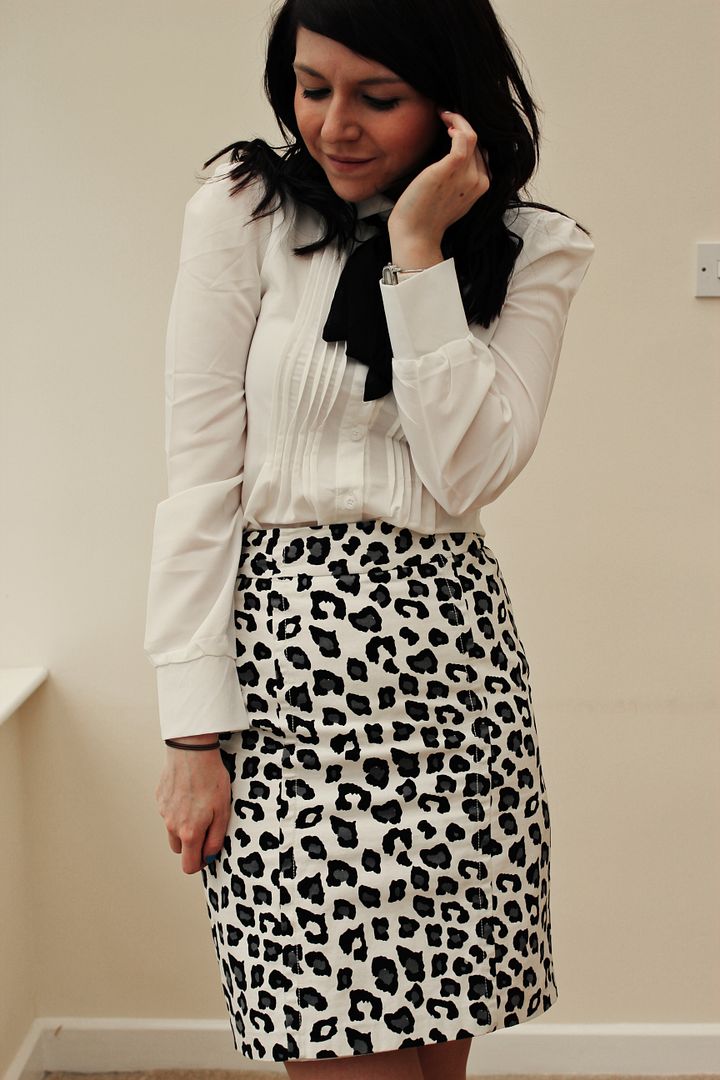 When this blouse arrived, I felt like declaring "I have found it. The
perfect
white shirt. Cute peter pan collar, pretty black bow, bodice detail and long sleeves. Perfect, I thought, it will go with everything. Except it didn't. Remember a few months ago when I wore a white peter pan collar blouse with literally
everything?
Yeah, well apparently I exhausted all my options. And I also thought this blouse made me look a little bit like I should be a hostess at Olive Garden. I needed a way to make it look edgy, and not so job interview. After throwing everything out of my wardrobe and stamping me feet a few times (I am, of course, an only child) I decided to go the whole hog with job interview chic by pairing it with this vintage leopard skirt I bought in Chicago and my trusty black ankle boots. I still look like a waitress, but I like to think I look like I work somewhere cool and hip where they let their employees wear leopard print.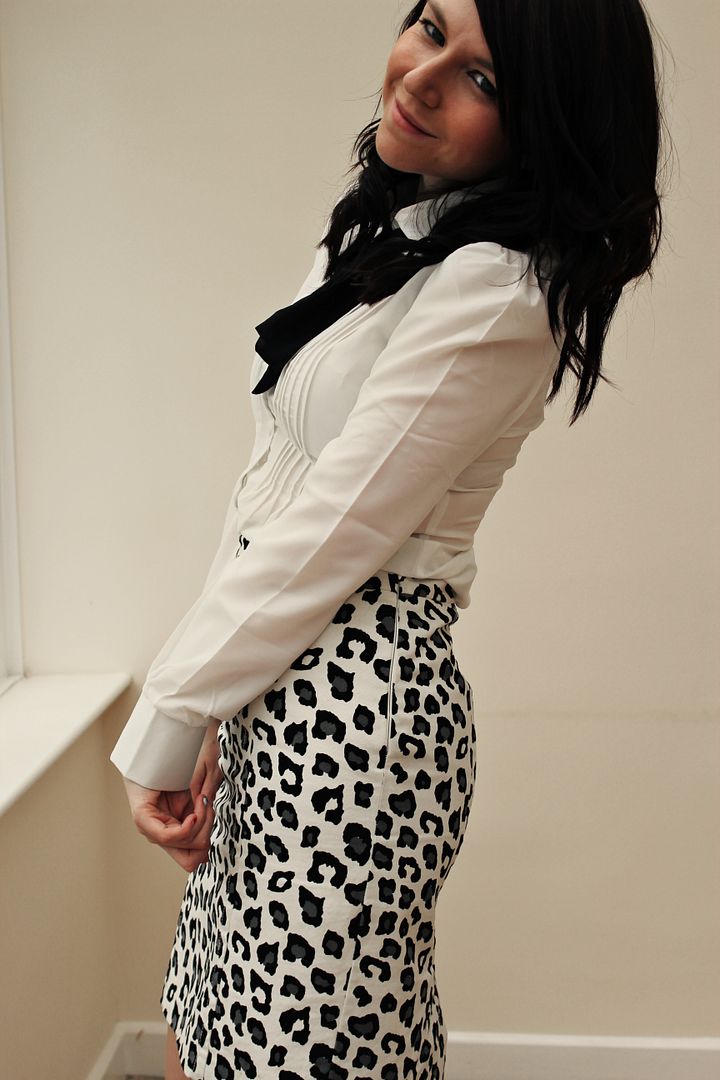 white blouse- c/o Oasap
leopard pencil skirt- vintage
ankle boots- c/o Clothing at Tesco
Let's just take a moment to look at my hair. This took three appliances (hairdrier, curler, straighteners) to achieve and took around an hour and a half (I'm jobless, I have time to waste doing my hair. Or as I like to consider it, investing in my hair future), but it's exactly what I've been trying to get right for months. Loose, curled ends without looking too bridesmaid-y. Oh and it's also a lot darker. I had it coloured yesterday and Becky and I decided to go a little darker to combat the potential lighting due to the New Jersey sun sucking the colour from my hair. If I remember correctly, my last good hair day was on
17th April
. I was due.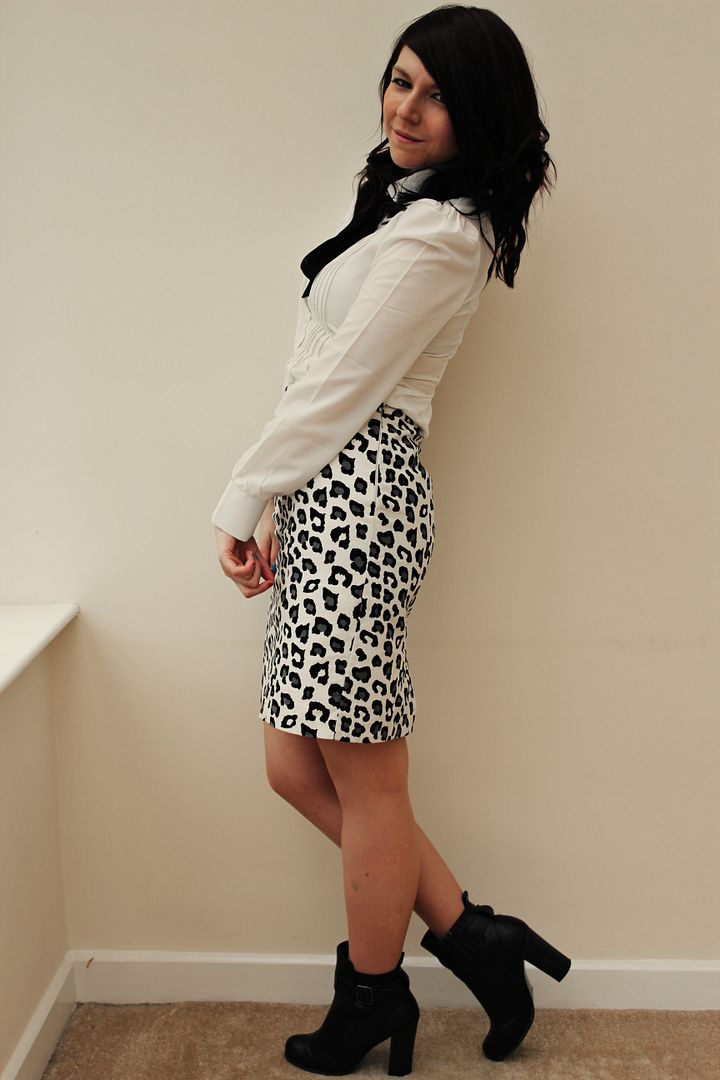 I might not be about much this weekend. Tomorrow I'm going for tea and cakes with my Mum and trying to get last minutes sandals/tank tops/life essentials etc. for New Jersey. Then two of my best friends, Steph and Emily are coming up and I'm cooking dinner for them, and then on Sunday, two more of my best friends, Ellen and Becca are coming up too! We're going to eat fajitas and get froyo (always!) and have a huge catch up before I go away. I'm starting to get super sad about leaving all my friends. I speak to Steph every single day and it's going to be so weird not being able to speak to her as much. I know I've lived abroad before and nothing changed while I was away, even though last time they were all together without me, but I just feel sad that I won't see them for 4 months!
Oh and if I do take any photos this weekend, I will be wearing this dress. The whole weekend. I don't plan on taking it off.
Have a lovely bank holiday weekend those of you in the UK! I hope the weather holds out!
Charlotte x