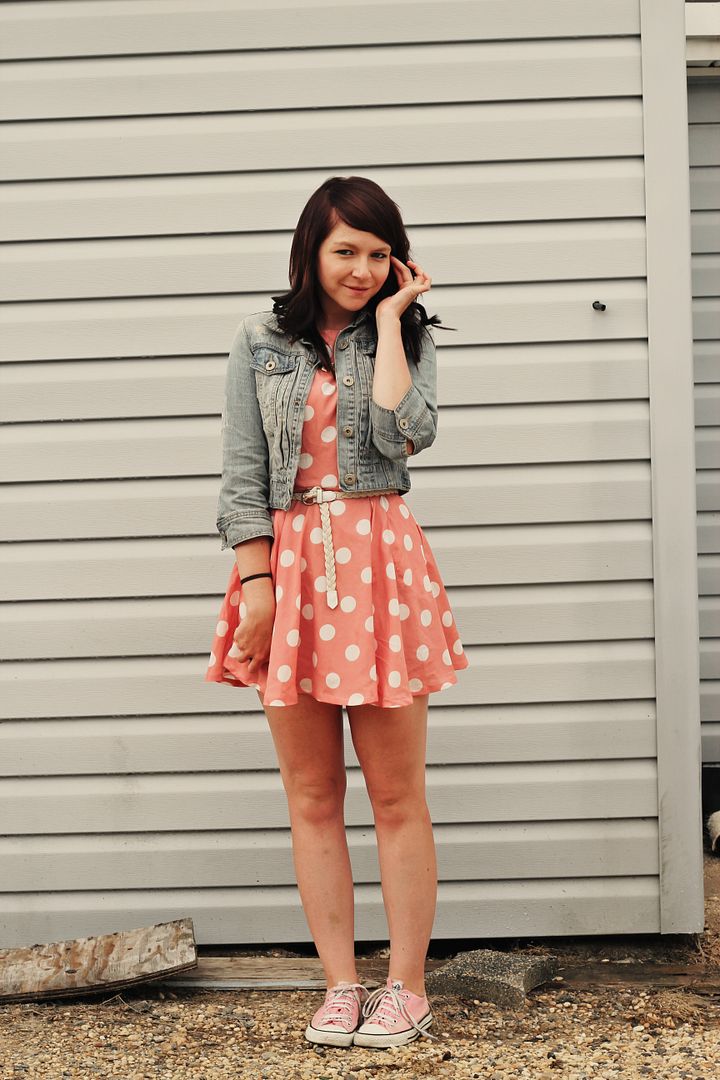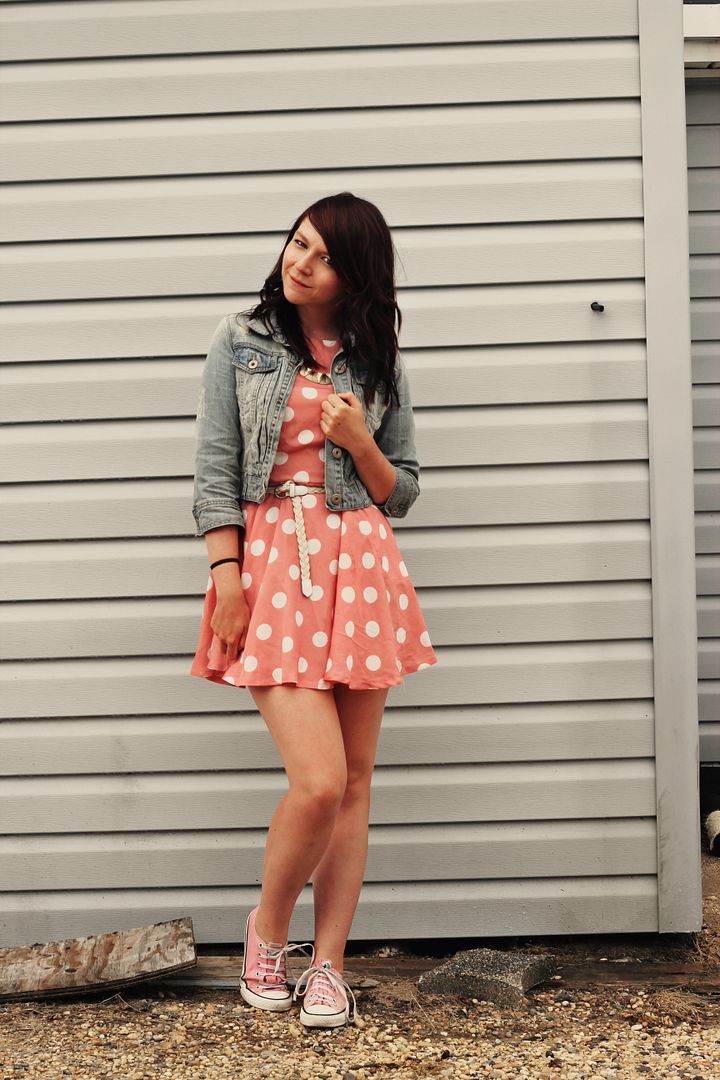 I was 15 when I bought my first pair of converse. I'd just started to listen to Green Day and Good Charlotte and Simple Plan and it was the first time in my life when I realised how what you wore could make a statement about who you were. Over the next few years I was to become one of those emo kids who wore red eyeshadow and a My Chemical Romance hoodie to school and a tartan skirt with striped knee socks at the weekend, but this was my first foray into that kind of dressing. I bought them from ebay. Pink converse hi tops. I adored them. I wouldn't even cut the label out of them for fear of ruining their authenticity. I then bought a black pair with pink edging with my first paycheck when I was 16. I remember saying "as soon as I get paid for the first time I'm buying those converse." My first pay didn't even stretch to their price, but I bought them anyway. Then my best friend Jenny and I bought matching black ones with bright coloured graffiti up the back, which we wore consistently through our first year of college. My next pair were green, bought on a trip to Florida when I was 17 when the dollar to pound ratio was so good that I didn't even question the unusual colour choice). For a few years my trainers ended up at the back of my wardrobe with my checkered Vans and old hoodies, but then in
summer 2010 I read an article over at College Fashion, around the time I first started writing for them, which completely inspired me to get my converse out again. After an ill-advised attempt to wash my old hitops, which completely ruined them (and the still-intact label), I bought these.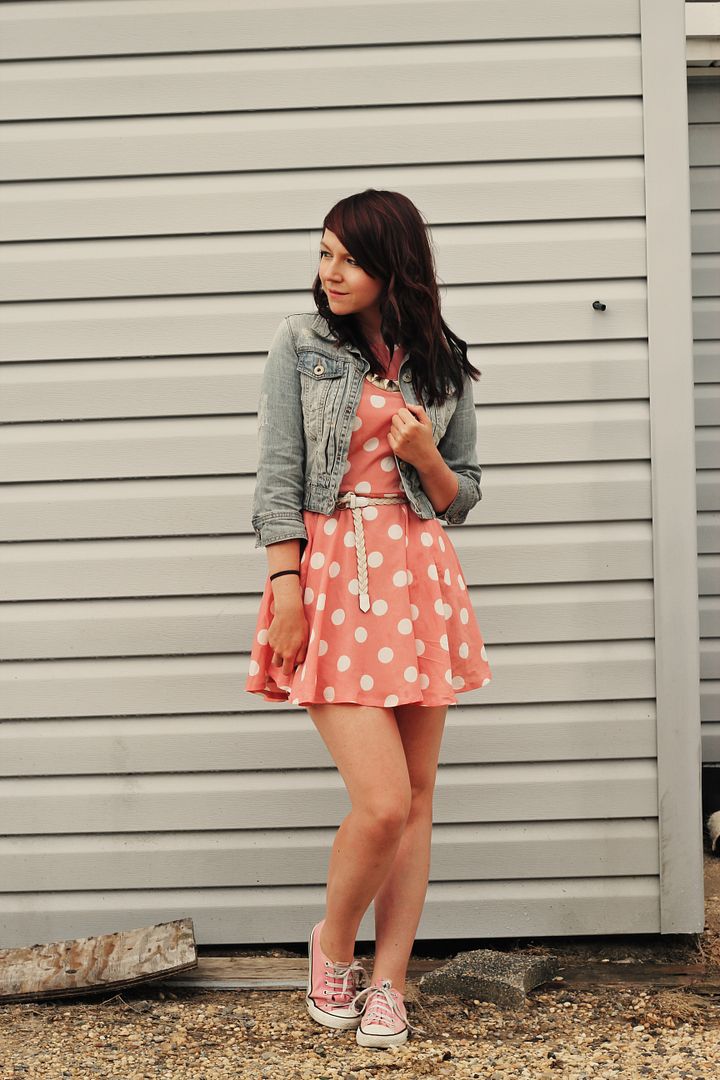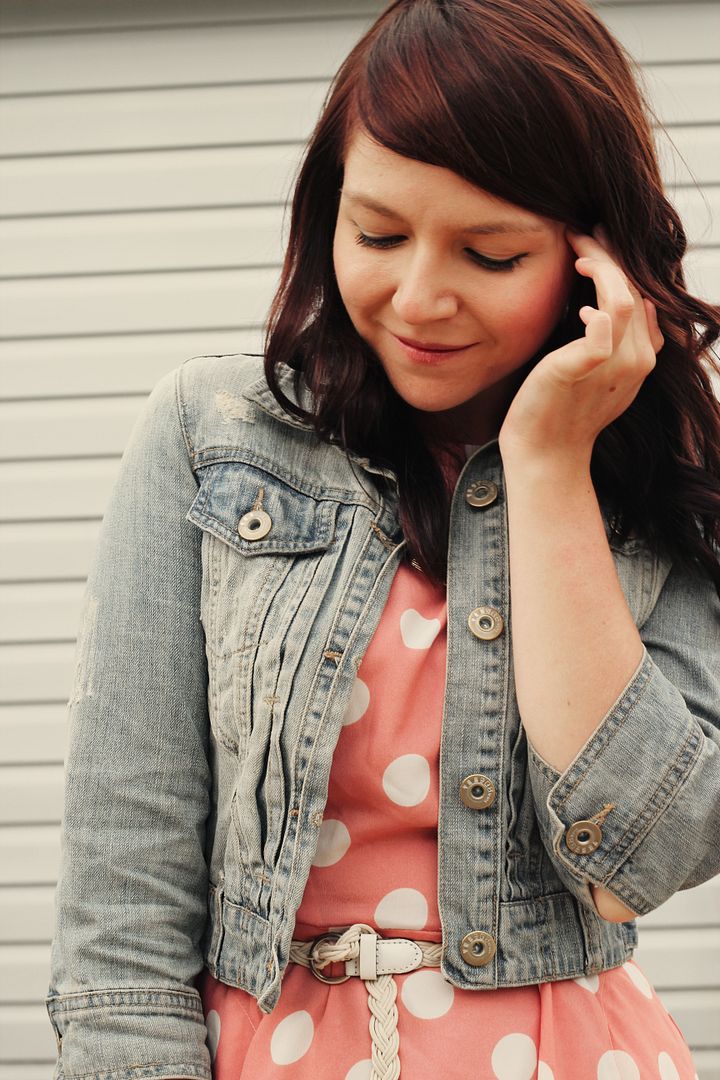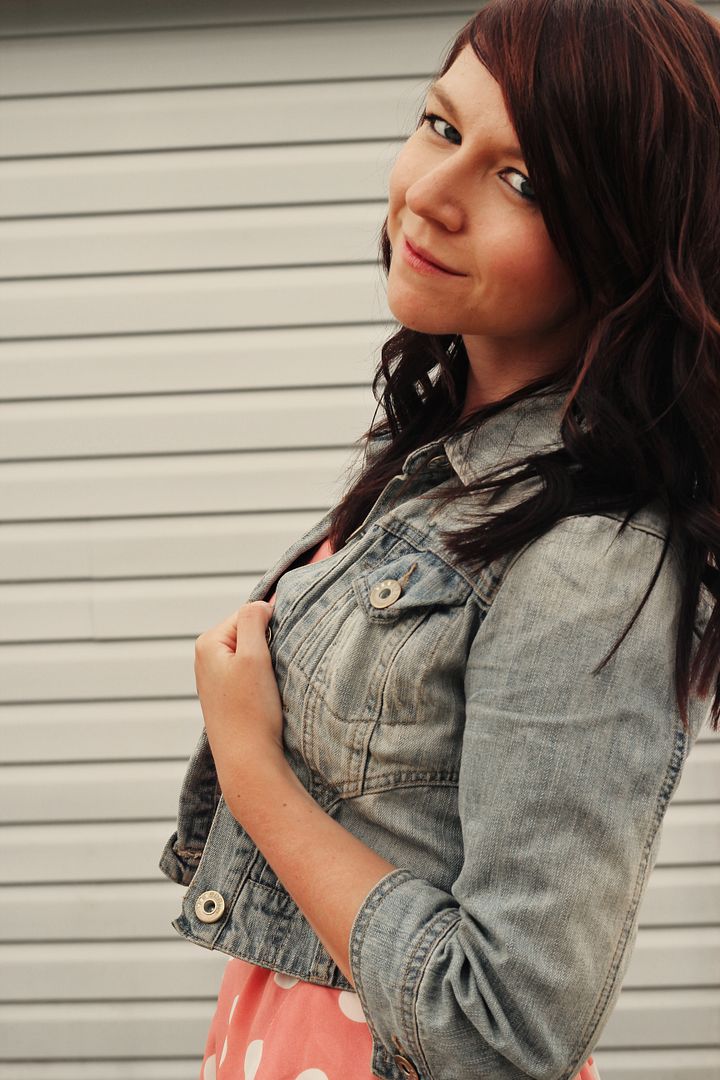 dress- c/o TStylesU
denim jacket- New Look
necklace- Forever 21
trainers- Converse
There is something about a pretty dress, a pair of converse and a denim jacket that just screams summer to me. The first time I wore converse on my blog was in the same way. I never get bored of it. We've had a lot of rain and storms over the last week, and I started to think I might need more than my sandals and flip flops for the summer, so after seeing classic black converse on both Annebeth and Olivia's blogs this week, I ordered a pair. I can't wait for them to arrive. I especially love Olivia's pairing with a pretty, fancy dress and a denim jacket. When I get home, I also want to dig out my red converse. My Mum found them for me in TK Maxx years ago, but they're a size and a half too small and I put star-print laces in them. Nothing new laces and a few mangled toes won't fix.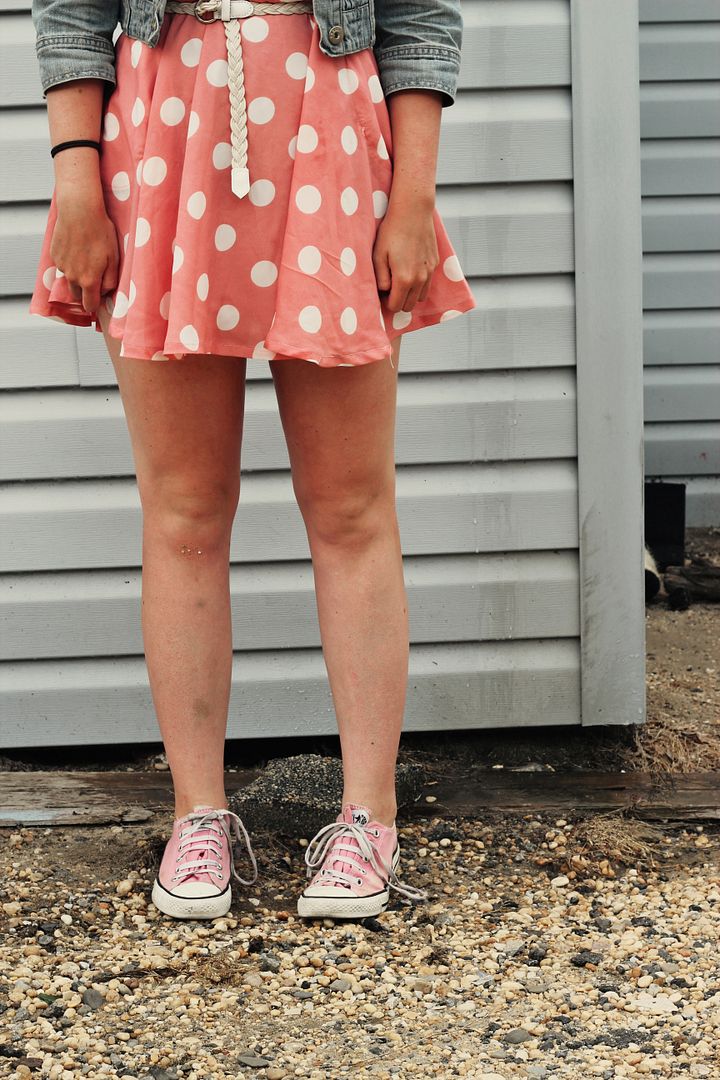 I hope you're having a lovely day. Thank you so much to my guest posters to held the fort for me while I've had a crazy week. I'll tell you everything I've been up to tomorrow!
Charlotte x