Jubilee Dress: Day Three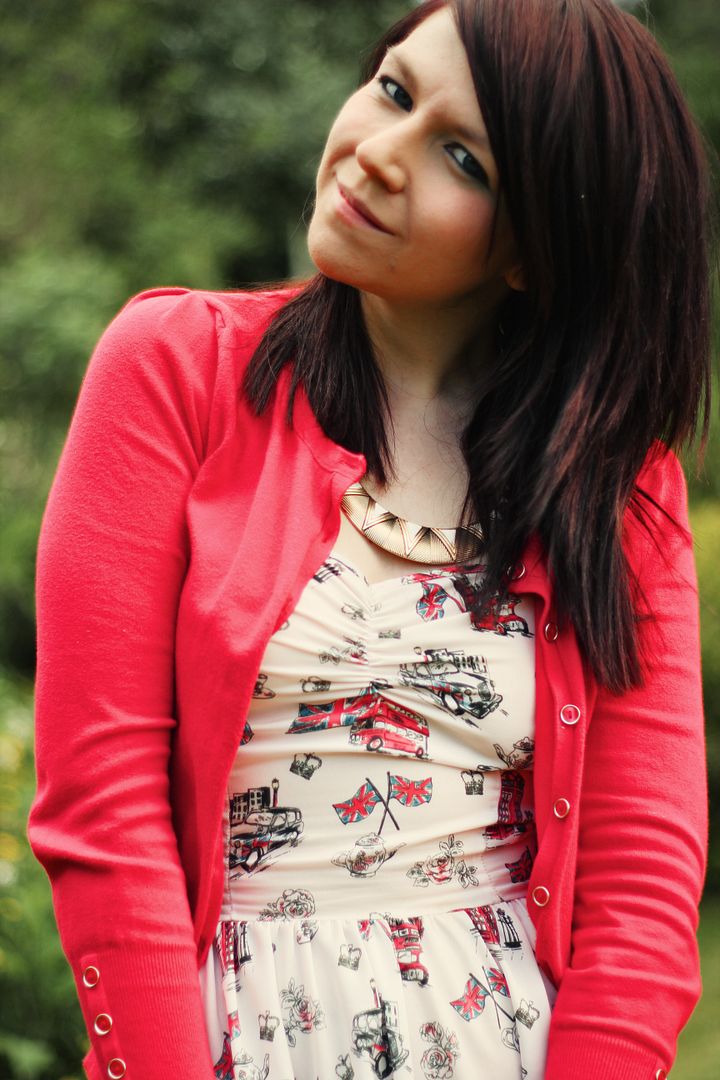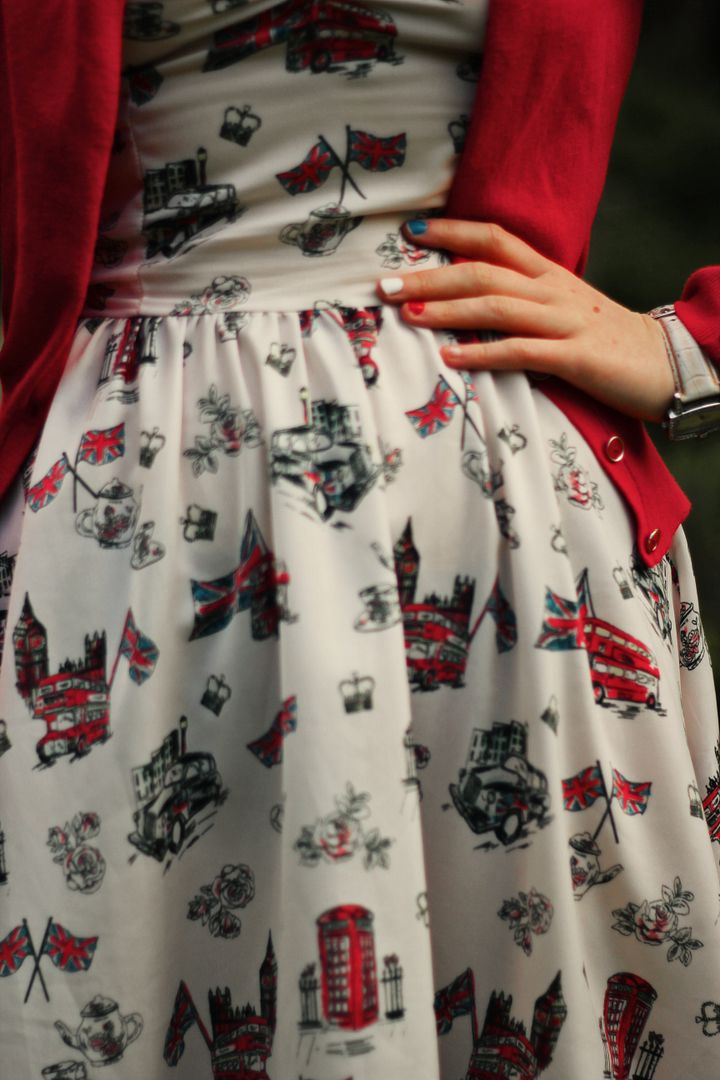 Are you getting sick of this dress now? I've been really enjoying this challenge and I'm probably going to give it one more go tomorrow. I often find dresses quite hard to remix so it's been fun wearing this dress in different ways, especially with the additional problem of the weather! It's meant to rain tomorrow so I'm not sure what I'm going to wear, but we'll see! I managed to get food down it, of course, today, but it's been in the wash all ready for tomorrow! I'm also hoping my Mum will fix the strap on it tomorrow too! Oh I am such a fail with looking after clothes! I'm so clumsy!
dress- River Island
cardigan- Debenhams
flats- H&M
necklace- Forever 21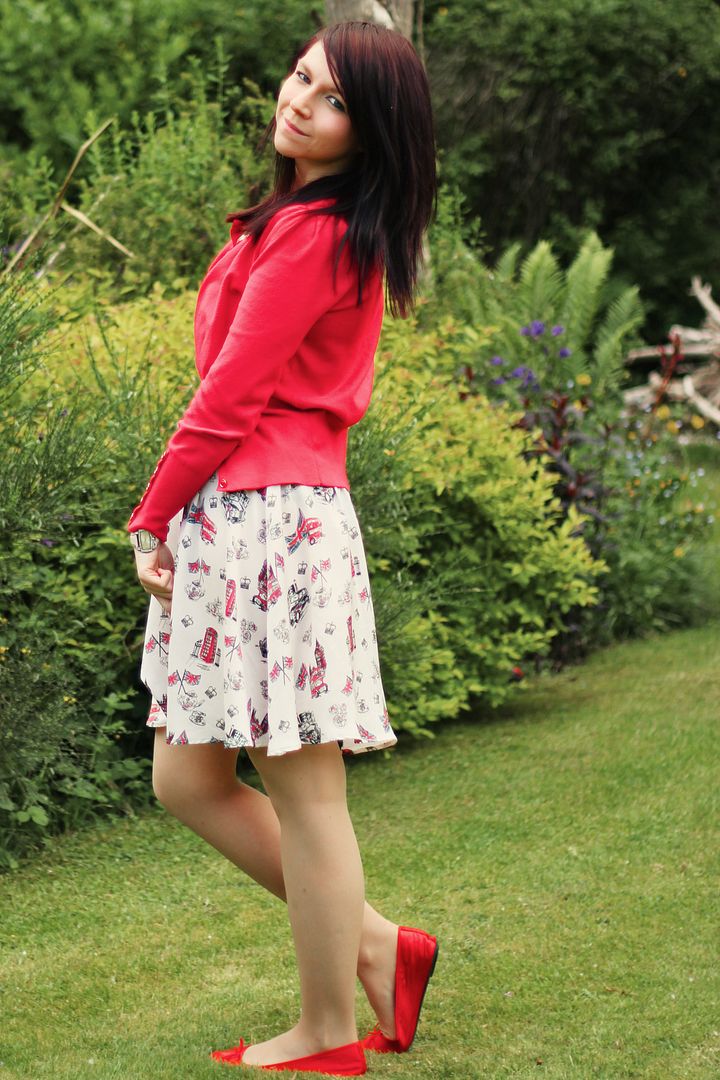 I've had the loveliest weekend I could have asked for. Cooking dinner for my friends and catching up over samosa pie and poppadoms, going out for lunch and all ordering the same thing, eating platefuls of mexican and failing to make frozen yoghurt (and resorting to the tub in the freezer!), eating nachos and watching Friends at midnight, baking cookies and playing Friends Scene It, walking in the park, playing Scattergories and drinking a ridiculous amount of tea. This evening, my Mum and Dad's best friends and their dog, Nemo, have come up and we've had a lovely evening of dinner and games. We've just finished watching the end of the Jubilee Concert and I am feeling very proud to be British... 4 days before I go back to America for 4 months!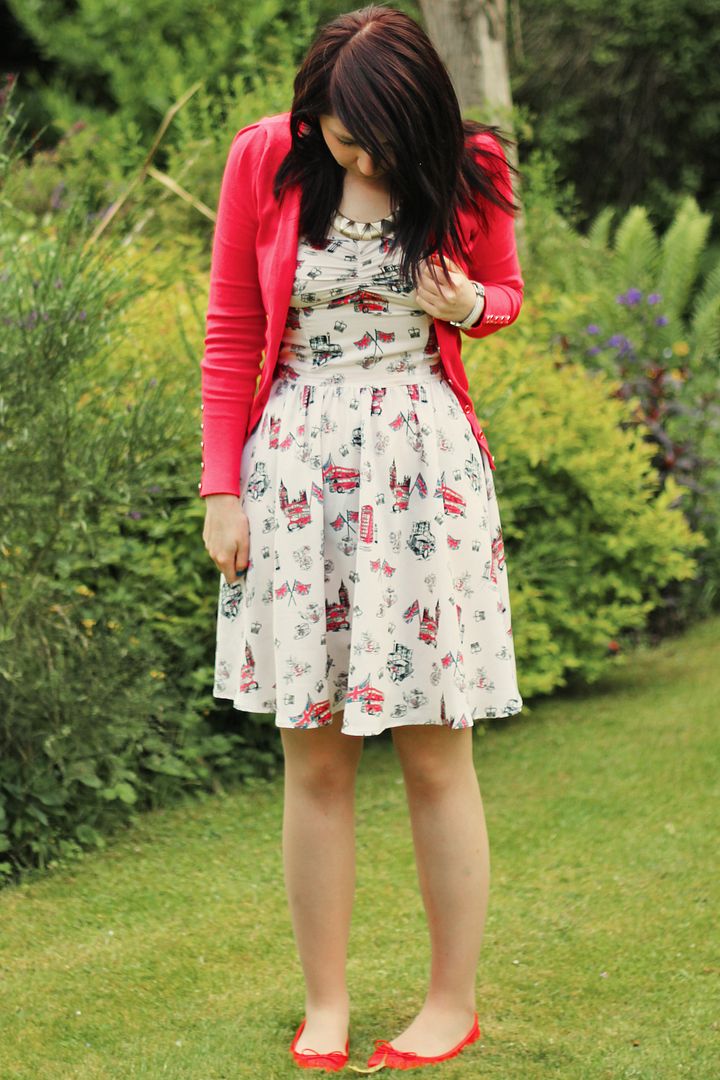 I hope your weekend has been as lovely as mine. One more day of weekend tomorrow!
Charlotte x