Packing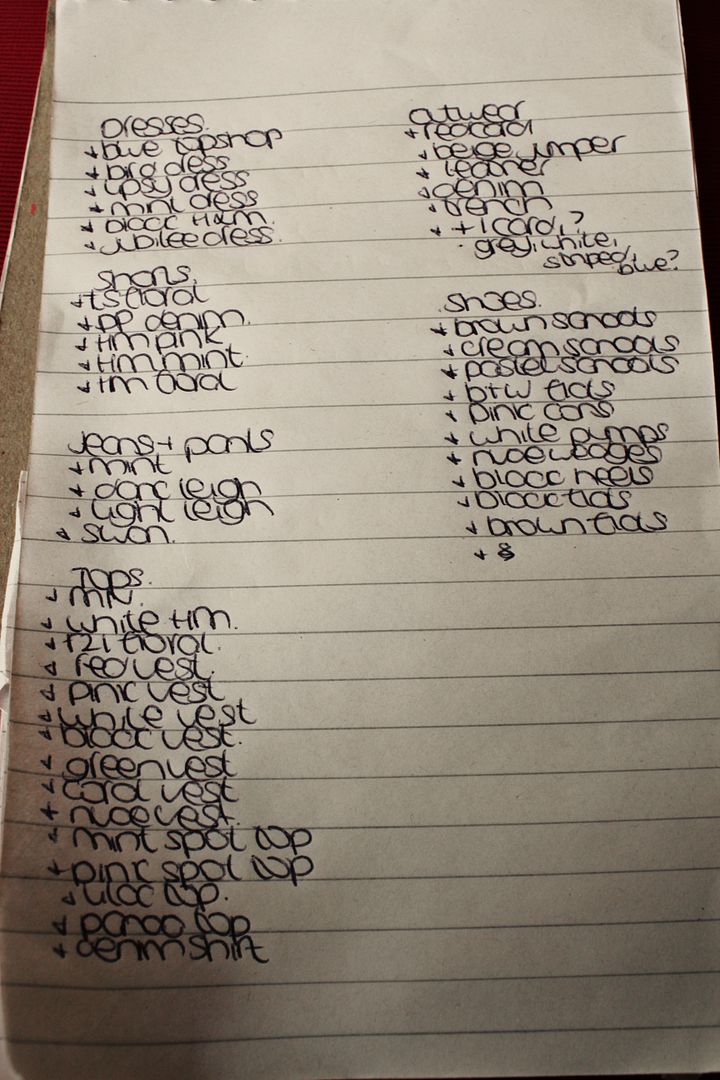 What do you pack when you're a style blogger and you're moving away for four months with one suitcase, two days off a week and one hot summer to anticipate? This was the question I asked myself on Monday. See as you might have noticed, I have quite a lot of clothes. I may love to remix, but remixing is much easier when you have a closet full of possible combinations. For this trip, I have one suitcase so I had to be selective. When I packed for my year abroad, it was more of a case of trying to get as much as possible into my two suitcases. I didn't really think about planning outfits ahead of time and thinking of combinations. I just packed and ran. This time, I've treated my packing as a kind of 30 for 30. Everything has been chosen for maximum wearability. There is a vague colour scheme (red, pink, blue and green) and I've tried to get a good mix of basics and fun pieces. I also have a plan to pack a number of necklaces and belts to avoid mid-summer slump. Here in the UK, our summers are often no different to our springs or autumns. Rainy and grey with occasional warm days. Maybe a couple of rare bare legged days, but usually tights and jackets prevail all year around. In New Jersey, however, it's hot. Hot hot hot. I'm the kind of girl who melts when it hits about 23 degrees. It's set to be 31 on Sunday. Eeeek. Anyway, my wardrobe had to account for the summer climate of predominantly warm and a bit wet. I had to do quite a bit of shopping for shorts, tank tops and sandals (there isn't much need for those things over here!), but this is (hopefully!) my final list of clothes. I only have two days off a week, so for 3 months work I only really needed 24 day-time outfits (I've tried to ensure many of my day clothes would be appropriate for evening in case I go out after work) and then another 30 outfits or so for my time travelling after I finish work. So I present you, my summer wardrobe, aka, what you'll be seeing on this blog over the next few months! PS. This is pre-ironing. I apologise for the creases. And my lazy way of laying everything out. PPS. My colour balance is a little off so everything mint looks white and everything pink looks red...
Tops (15)
(clockwise from top left) pink spot blouse, lilac peplum top, denim shirt, mint spot blouse, white top, MN tshirt, orange floral blouse, pink tank top, white tank top, black tank top, green tank top, nude tank top, coral tank top, red tank top, panda tshirt.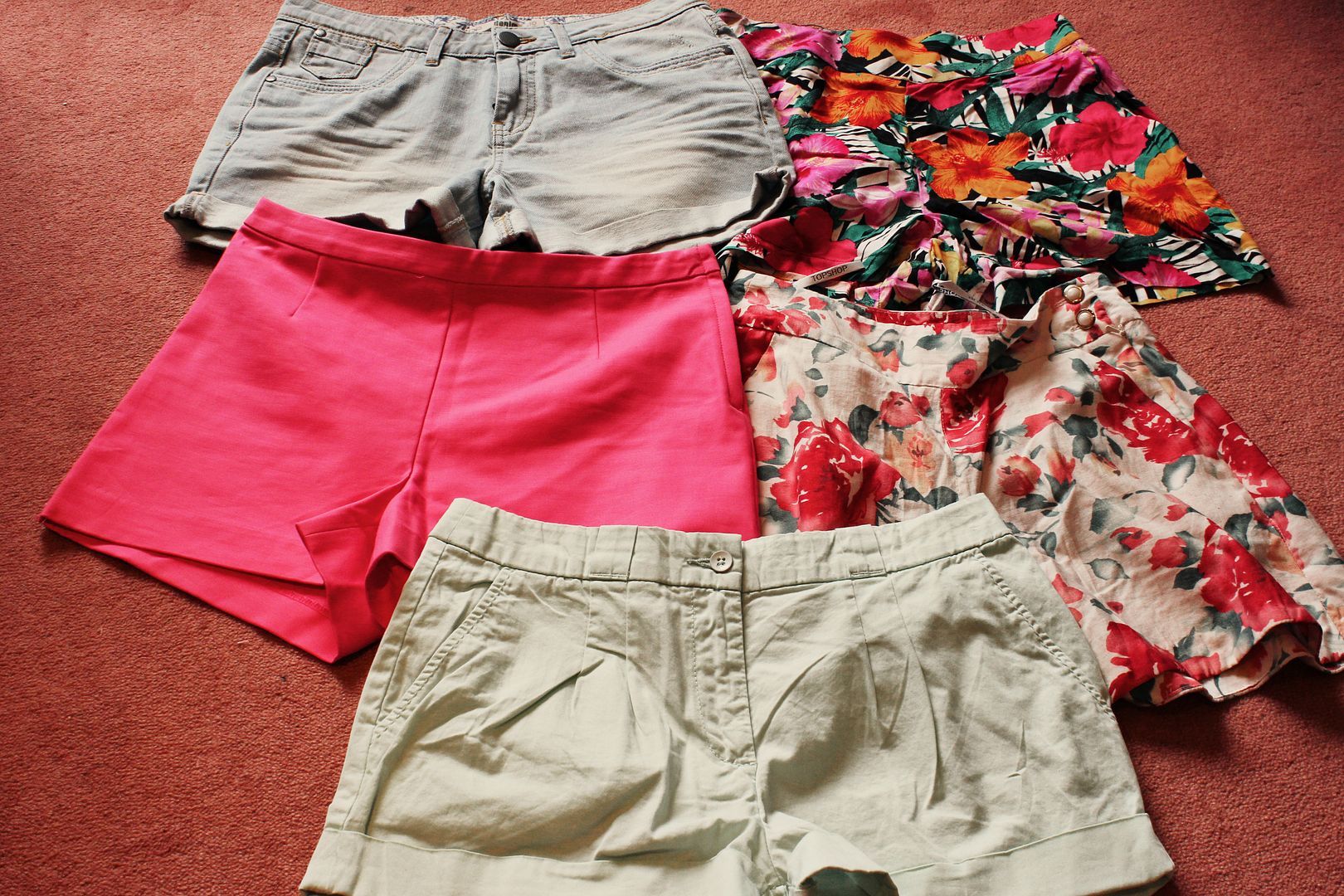 Shorts (5)
denim shorts, H&M floral shorts, Topshop floral shorts, mint shorts, pink shorts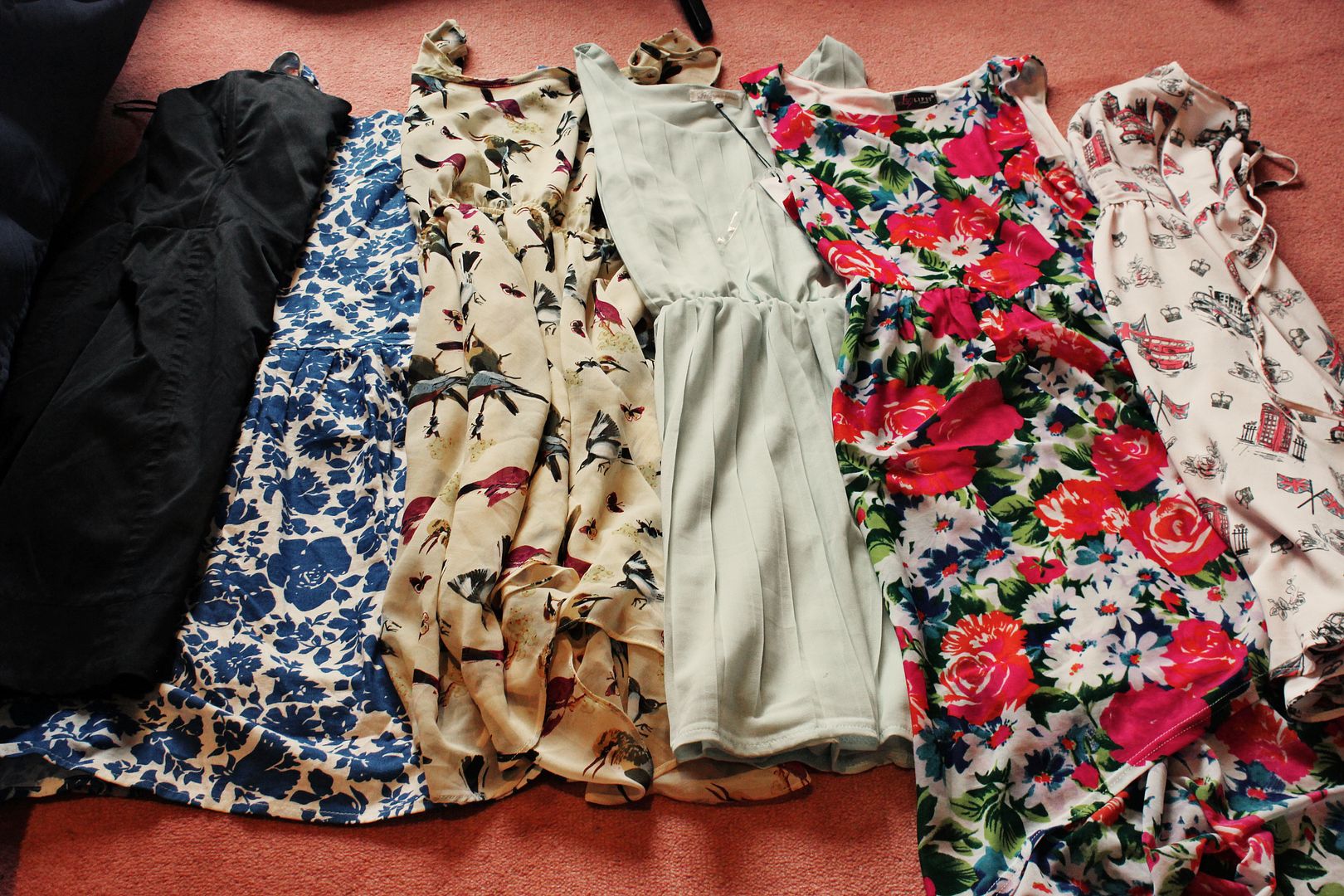 dresses (6)
black strapless dress, blue floral dress, bird print dress, mint dress, pink floral dress, jubilee dress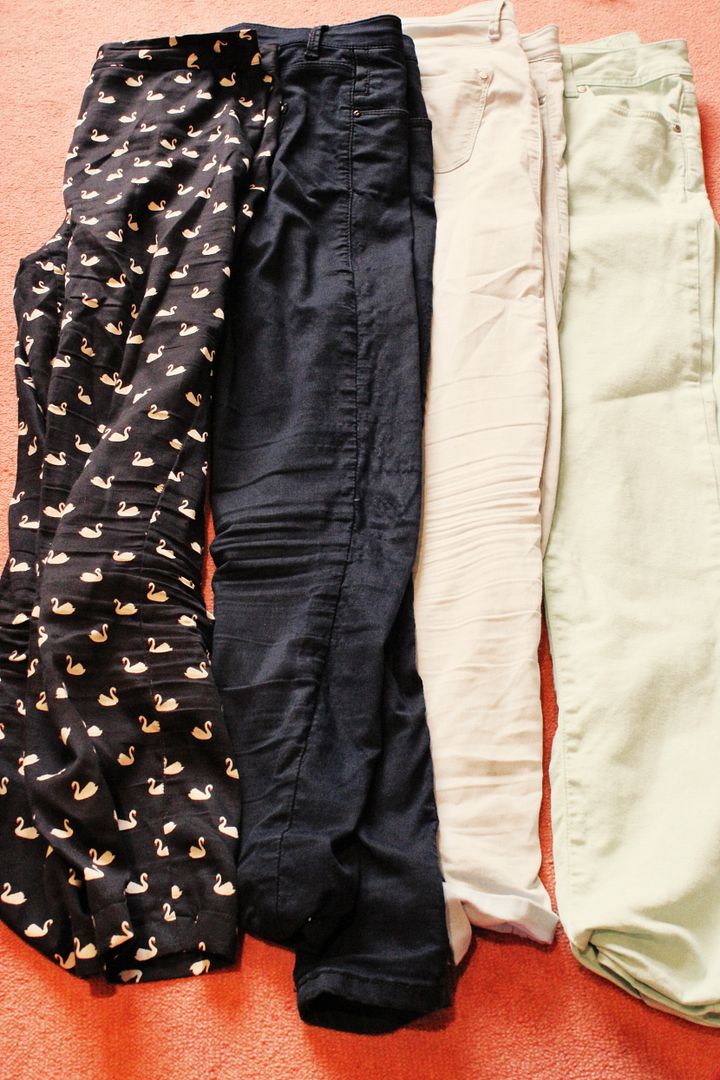 pants (4)
swan trousers, dark denim jeans, light denim jeans, mint jeans
outwear (5+ trench coat)
triped cardigan, denim jacket, coral cardigan, beige jumper, leather jacket (+trench coat)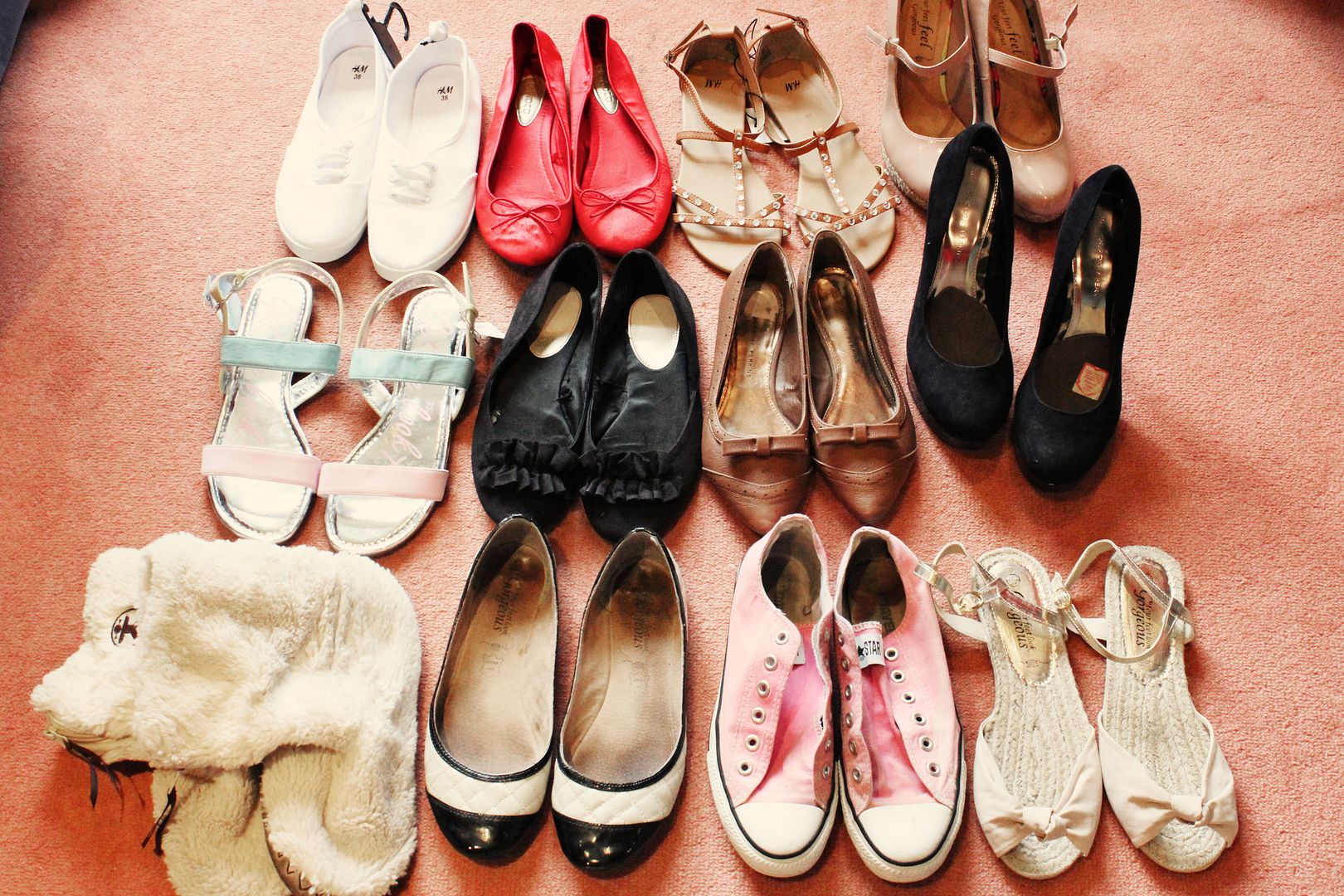 shoes (12+ walking shoes)
white plimsolls, red flats, brown sandals, nude wedges, black heels, taupe sandals, pink converse (they will have laces!), brown flats, black flats, black and white flats, slippers, pastel sandals (+walking shoes)
I'm excited for the challenge of taking so few items for 4 months away and the different combinations I can make, but I'm really going to miss the rest of my clothes! I absolutely love my wardrobe (hey, I couldn't have this blog without it!), but I'm hoping this will be everything I will need for four months! With working five, eleven hour days a week I imagine my blog will be changing over the next few months, but I'm hoping to still have lots to blog about, even if outfit photos take a bit of a back seat! I've started a list of all the outfits I can make from these items though, and hopefully with the help of some accessories I can keep my blog interesting through the summer!