The World Looks Red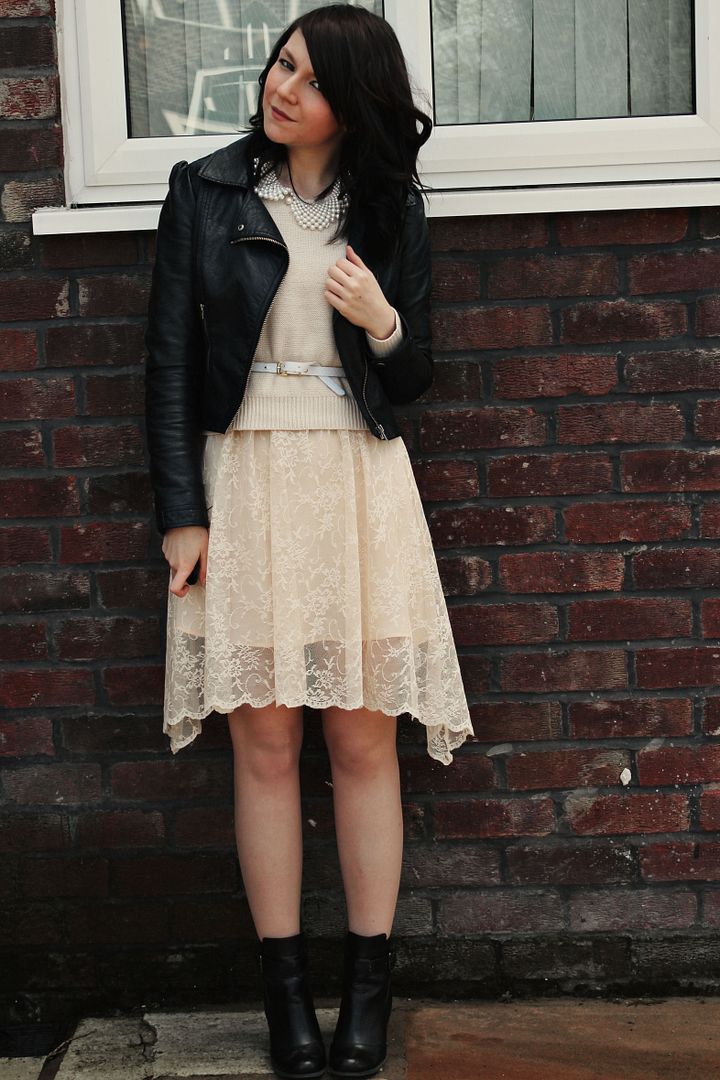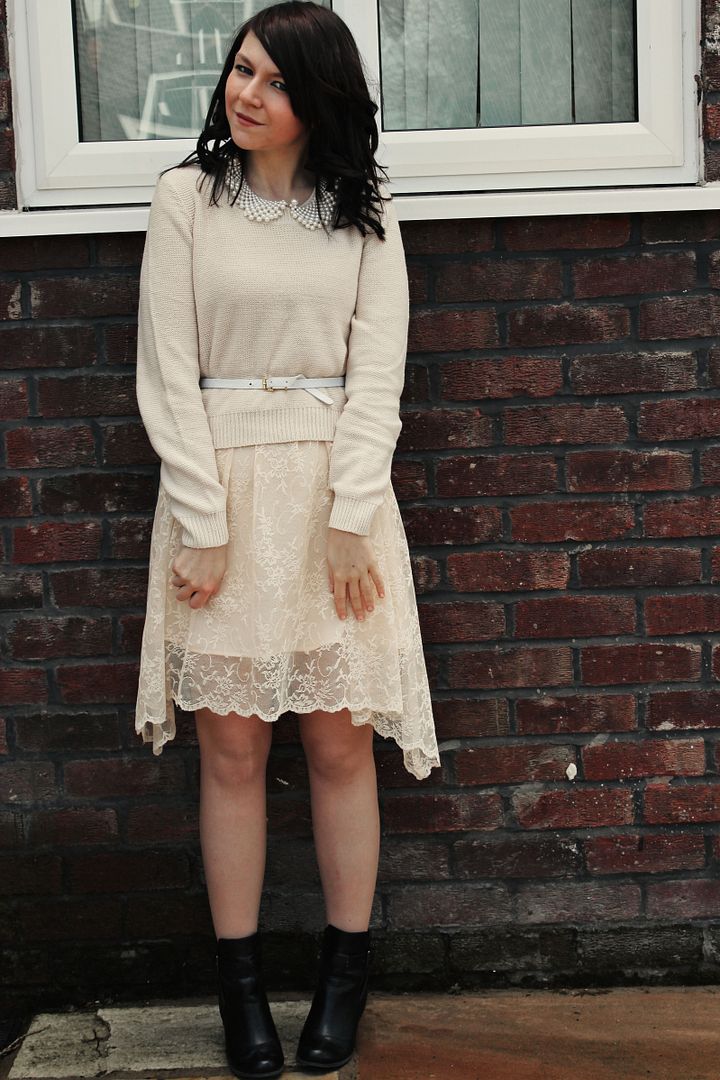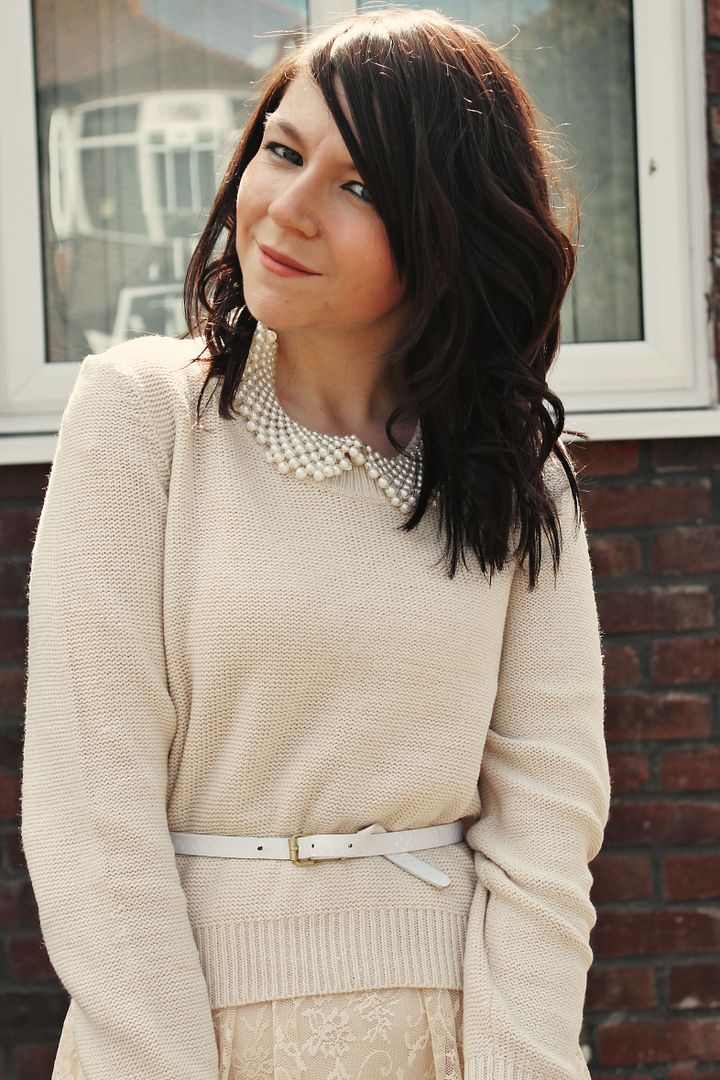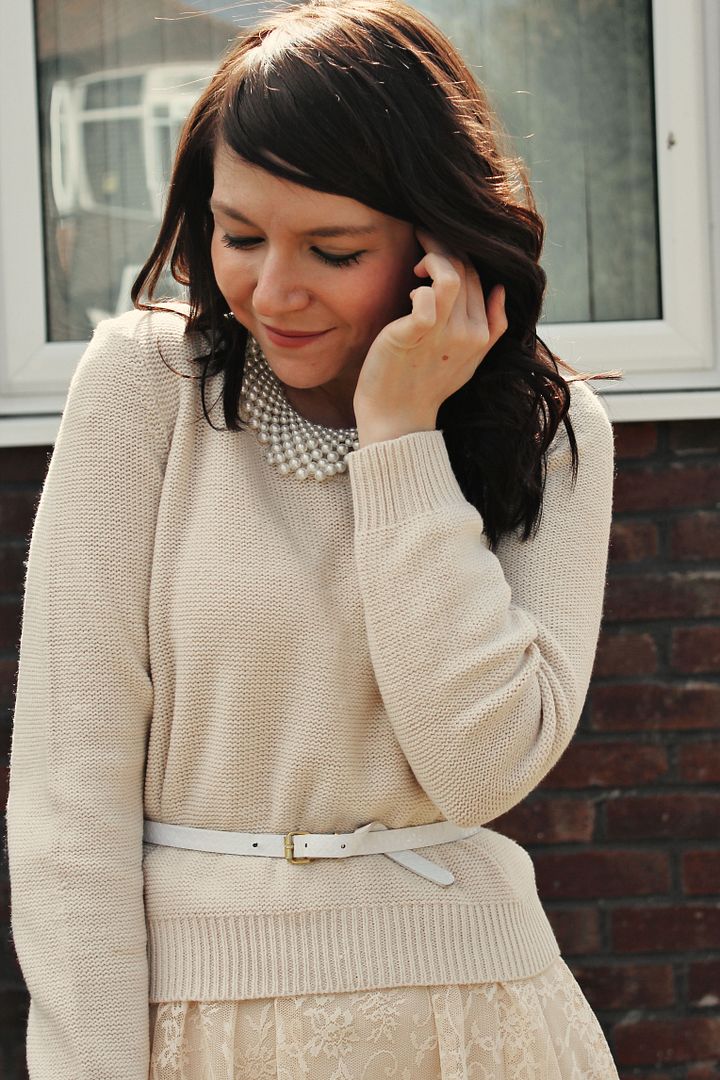 Today- and believe me these photos don't demonstrate this effectively- I had the most amazing good hair day. Okay, let me demonstrate. It looked like this...
Amazing hair right? Well, you'd think this would be a good thing but NO. This was PRESSURE. My outfit had to be awesome. I wanted to wear something that would do justice to the hair. In the end I even had to change my underwear as it seems most of my outfits don't work with a bright blue bra showing through. Anyway, in the end, after about half an hour of browsing my three A4-pages of outfit photos, I went with this. If you read
Laura's blog
you might recognise it as an interpretation of
one of her outfits
.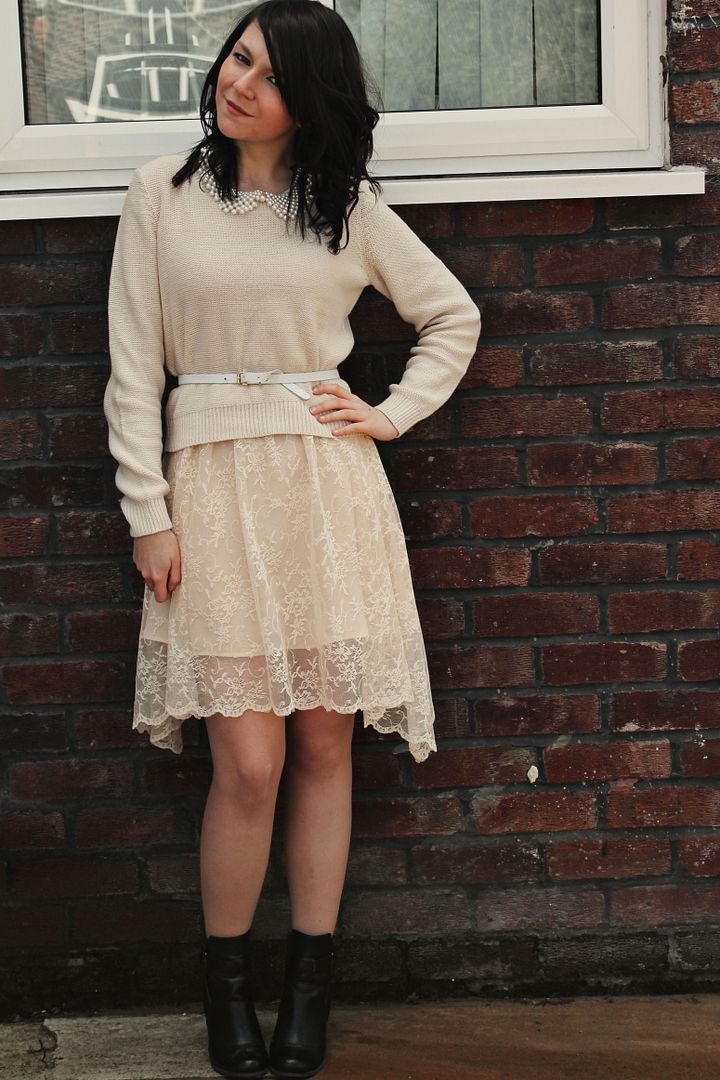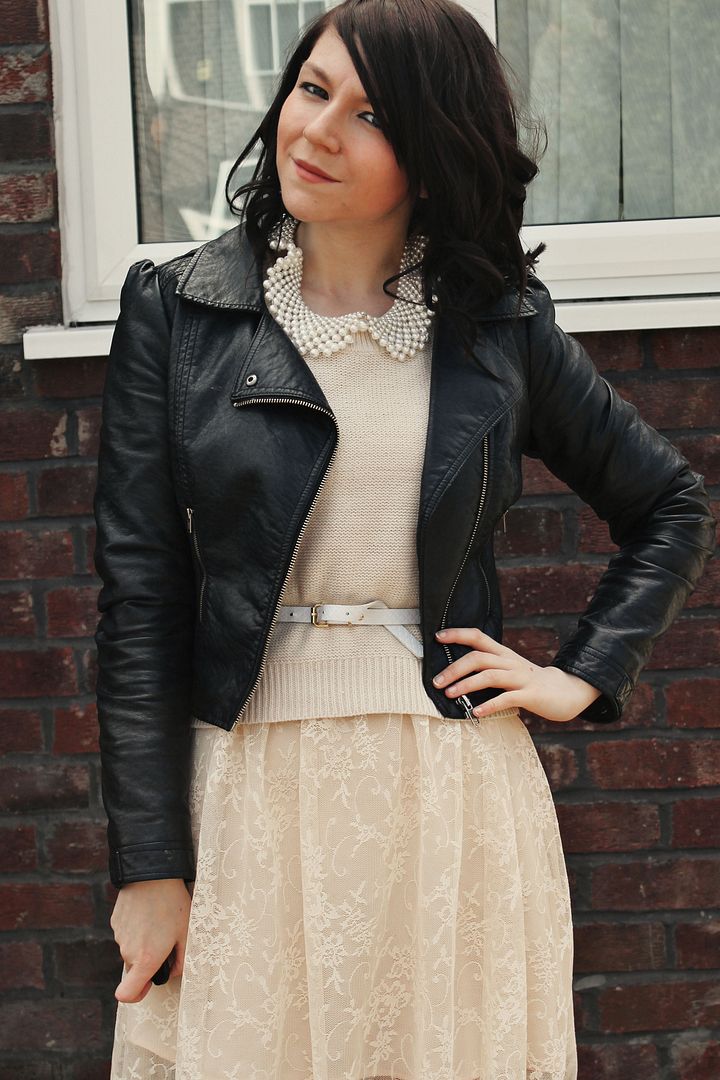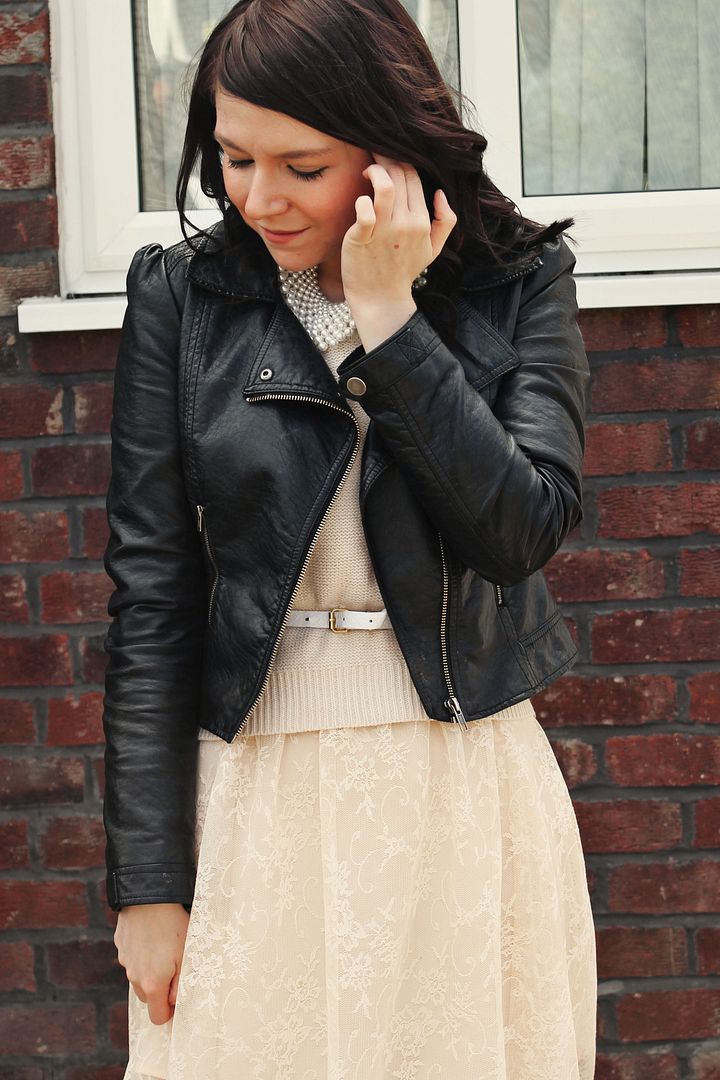 I had two outfits options today. I ordered some new shoes yesterday from New Look- these ones and these ones and they came today. I really wanted to wear my nude ones which this outfit, but I thought I'd make it a little more wintery while I could. And also, the nude ones are a little bit too big. I've ordered a smaller size to come tomorrow so hopefully they'll be better. But they've got a strap so they don't feel too big so I'll have to just see. It's so annoying being between sizes! I'm normally a size 6 in shoes all the time, and it's clothing that's the problem. But it's frustrating with shoes because I know if they're too small I won't wear them! Anyway, this is the dress I wore on my birthday weekend at Edinburgh Zoo but I didn't get a chance to photograph it. This is also the sister jumper to the pink one I wore last week.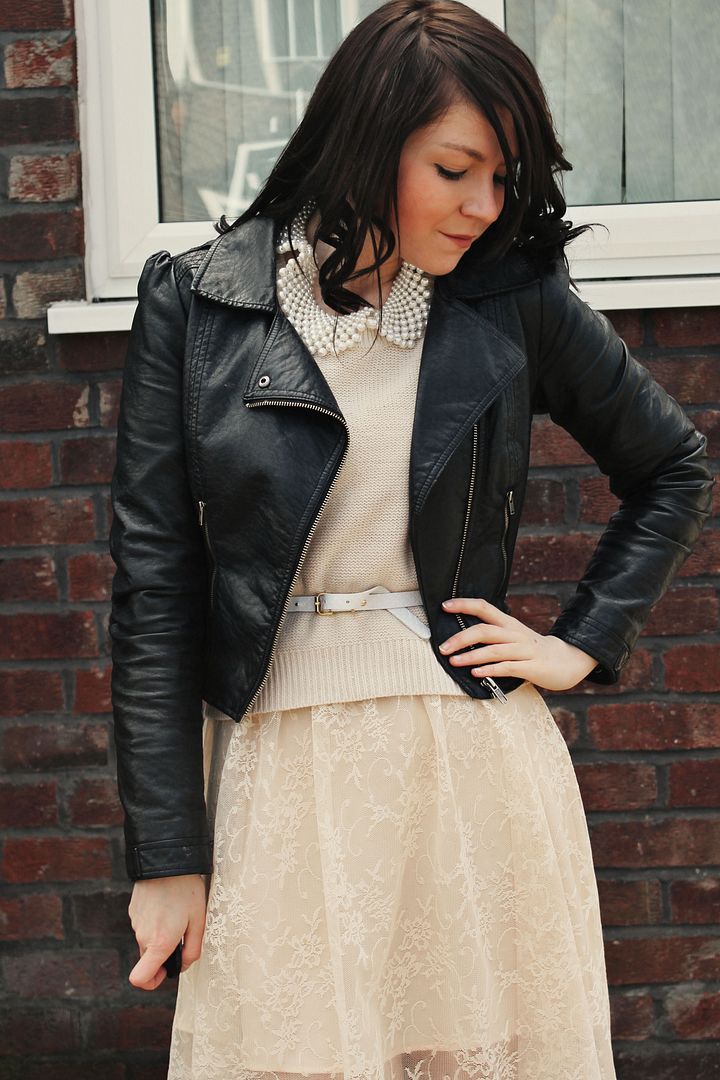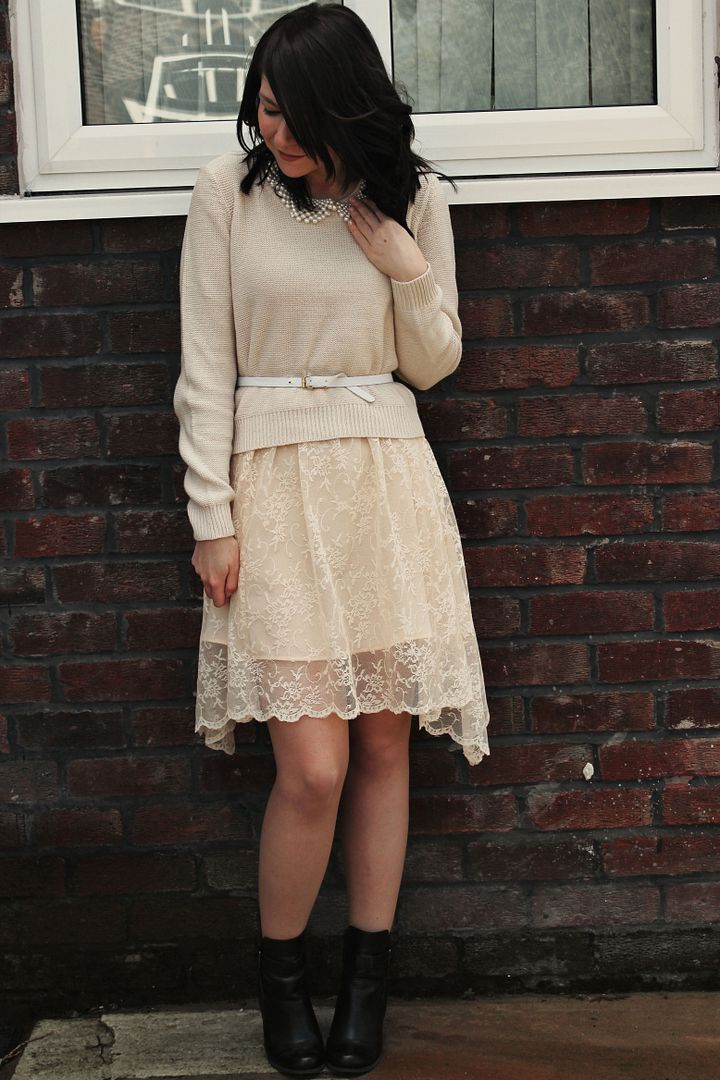 lace midi dress- Zara
beige jumper- H&M
leather jacket- H&M
pearl necklace- Oasap
ankle boots- c/o Clothing at Tesco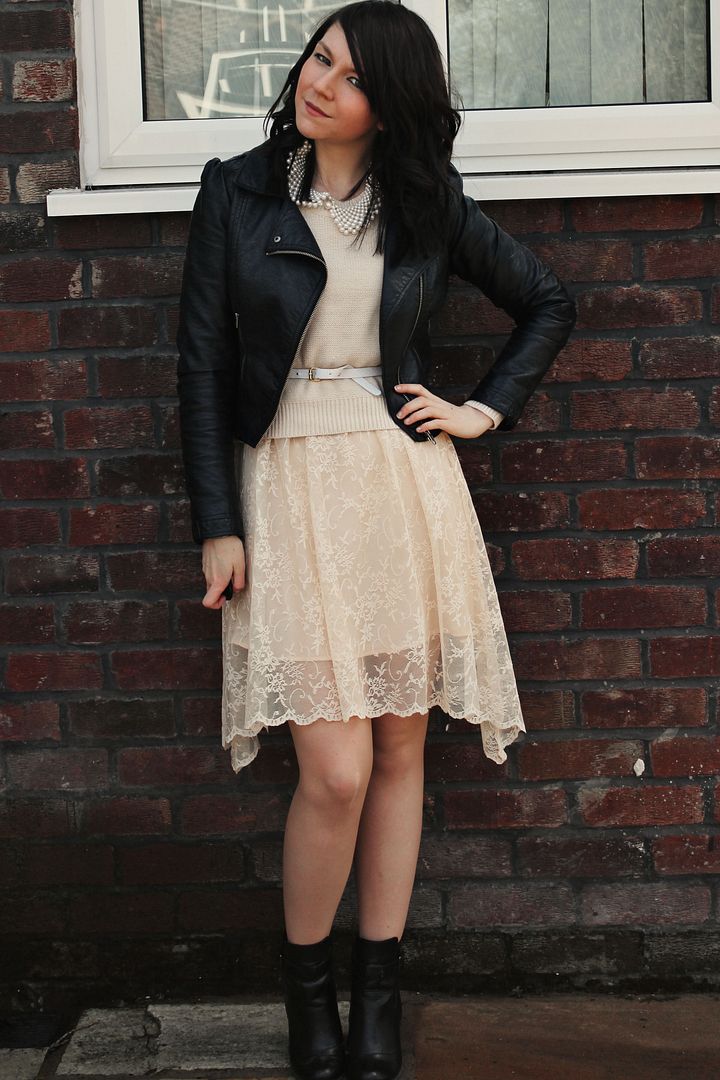 Today I got up early and went swimming, and then finished off my American Studies essay and spent the afternoon with my best friend Kayleigh, who I hadn't seen since November! It was so good to catch up with her and just have a bit of a break from work! Tomorrow I am massively on it with my final draft of my English dissertation and that's the plan for most of the rest of the week! I'm going back to uni this weekend and I'm kinda sad cause I love being at home, but my American BFF Michelle is over in the UK this weekend from her study abroad in Paris so I'm going for breakfast with her on Sunday and then Grant and I are going bowling Sunday night so I just have to get everything done by then!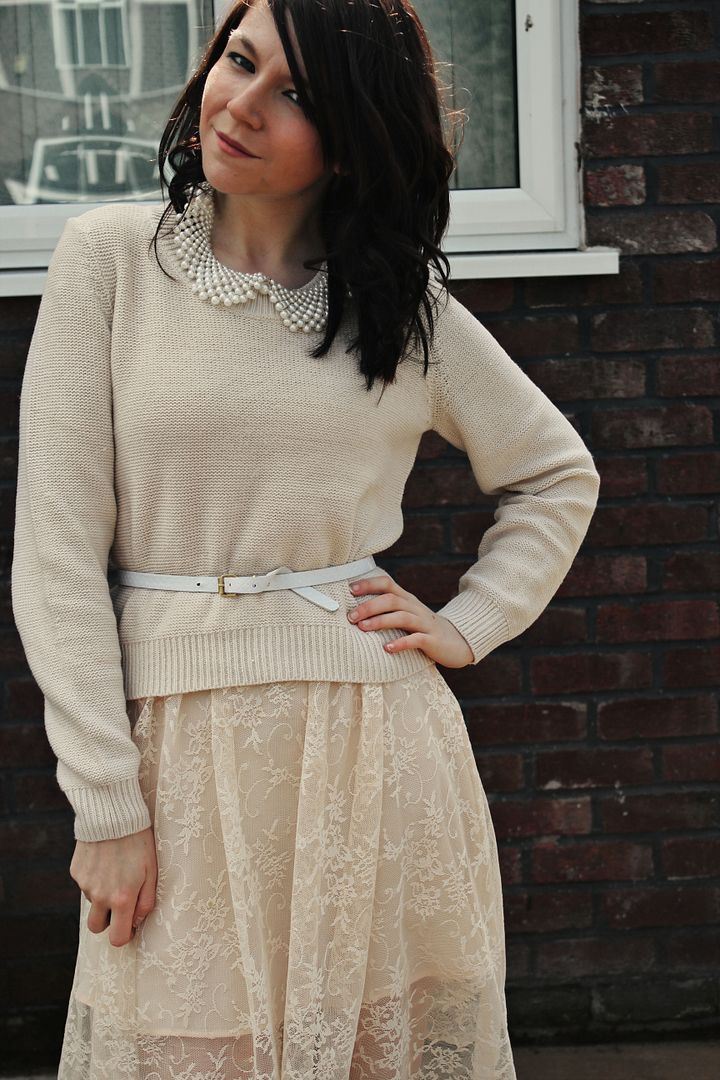 Have a lovely day guys. I'm off to fill out visa application forms!
Charlotte x