Hairstory: the story of my hair through the years
Apologies for the awful photos, a lot of these are from facebook (and myspace!) slash super old
People often ask me how many colours my hair has been and the truth is... not that many! I first starting colouring my hair blonde when I was 11 (yep, 11 years of blonde) and it was blonde until I was 16.
At my year 11 prom, aged 16
But as I was massively emo, I really really wanted pink hair, and for a while I had clip in extensions...
And then, the day before I started college, I was allowed to dye my hair pink finally. I looked like this...
Yeah, I really was that emo. Now, those of you who are seriously long-term readers off my blog might remember the hair I had for the first year or so of my blog. Mid-length blonde with pink underneath and a black chunk in the front...
So then I had that for a while before I decided to get a bob...
And then... that was how I had my hair for almost a year. And then, last January, I decided to have all the pink taken out, and stick with blonde and black, which is what most of you guys will have seen on my blog...
And then, after years of having short (as in, above my shoulders) hair, I decided to grow my hair, but stick with the same colours. This is the style I've had over the last few months...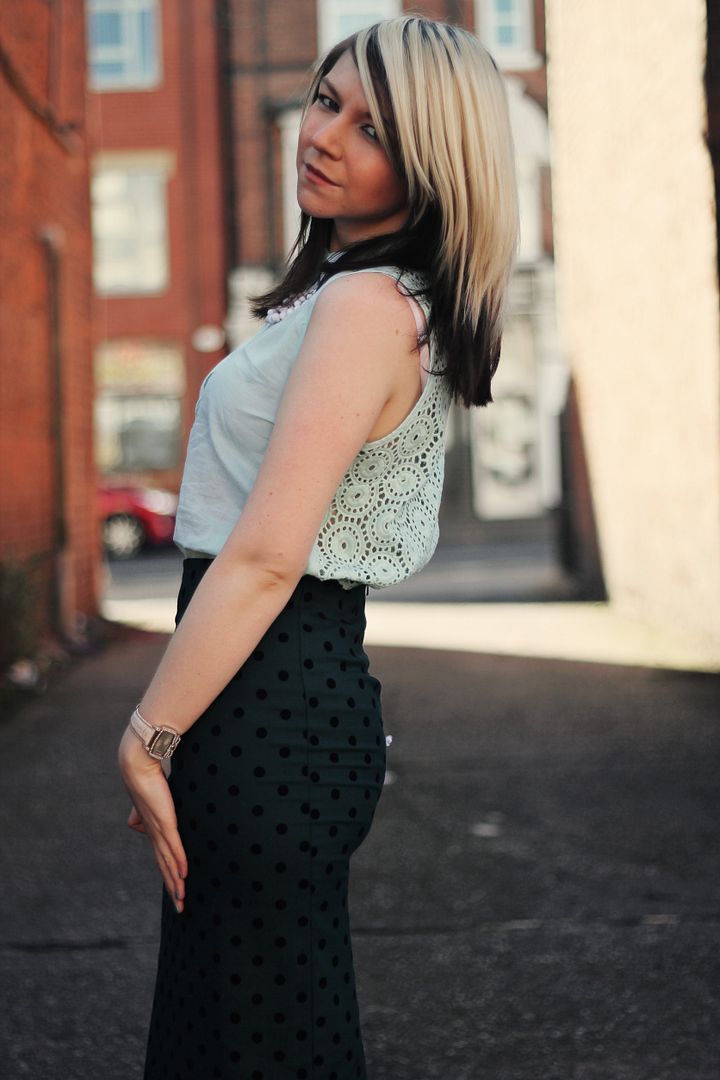 And today, I went for a big change. Probably the biggest yet. For the first time since I was 11, I'm a brunette.
It was a bit of a shock, and I keep looking in the mirror and thinking "who is that?!"but I absolutely love it! It's got lots of red and different shades of brown in it and I cannot wait to show it to you properly!
So that's the story of my hair. Who doesn't love old, embarrassing photos, eh?