Filofax Blogger Style Off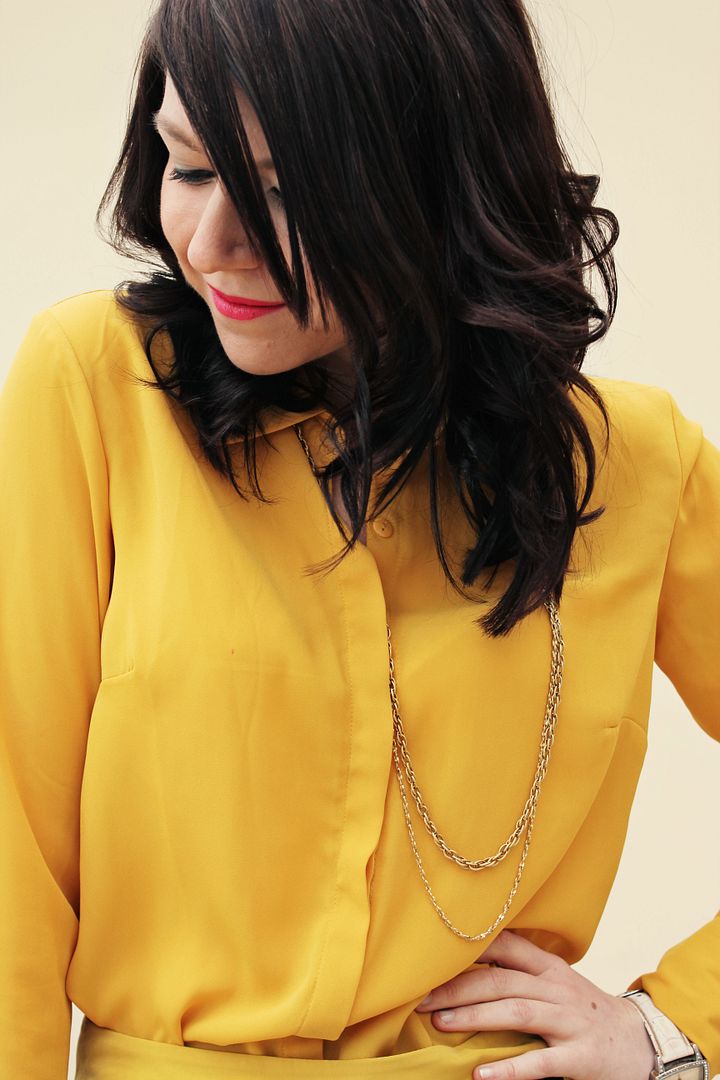 These photos are from Saturday and are part of the Filofax Blogger Style Off contest which I am really proud to be a part of this year! Being a proper type A personality and obsessive organiser, I am so happy to have my own Filofax to keep my on top of everything! Each of the bloggers involved were sent a Filofax of their choice to style an outfit around, and I picked this gorgeous mustard Filofax with pink elastic to style up. I would absolutely love you guys to vote for me over at the Filofax Facebook Page. I'm competing with some seriously popular bloggers, though, so I don't expect to win, but I would love to win because the prize is 5 Filofaxes to give away to my readers! I'd love to share the (organised!) fun with you guys too!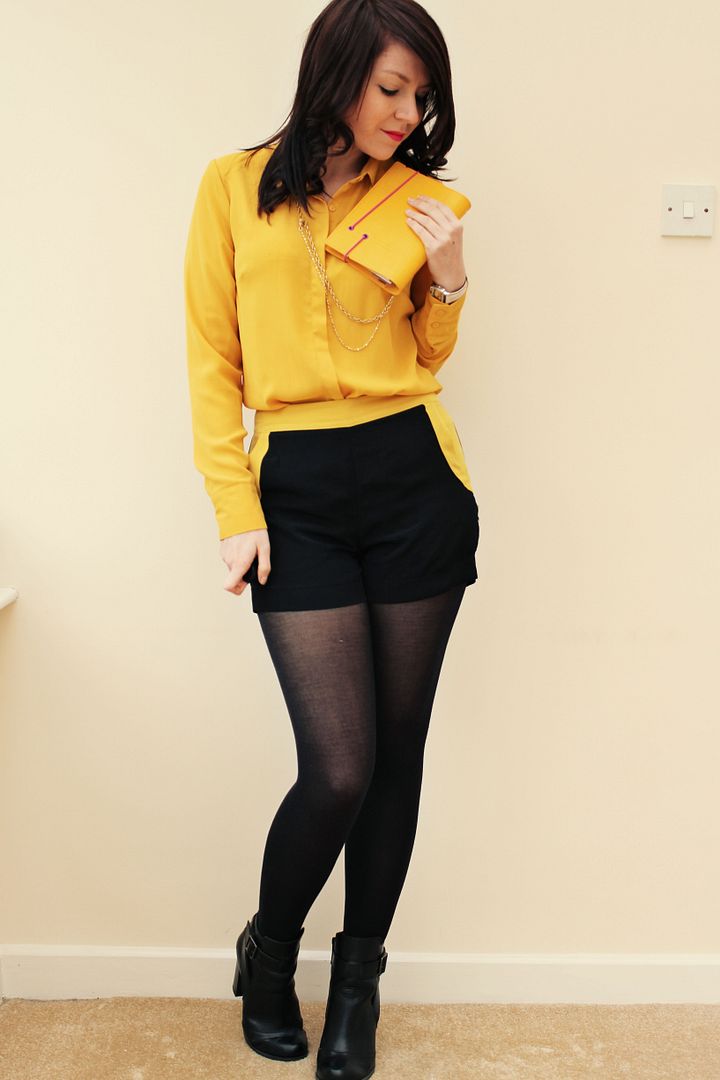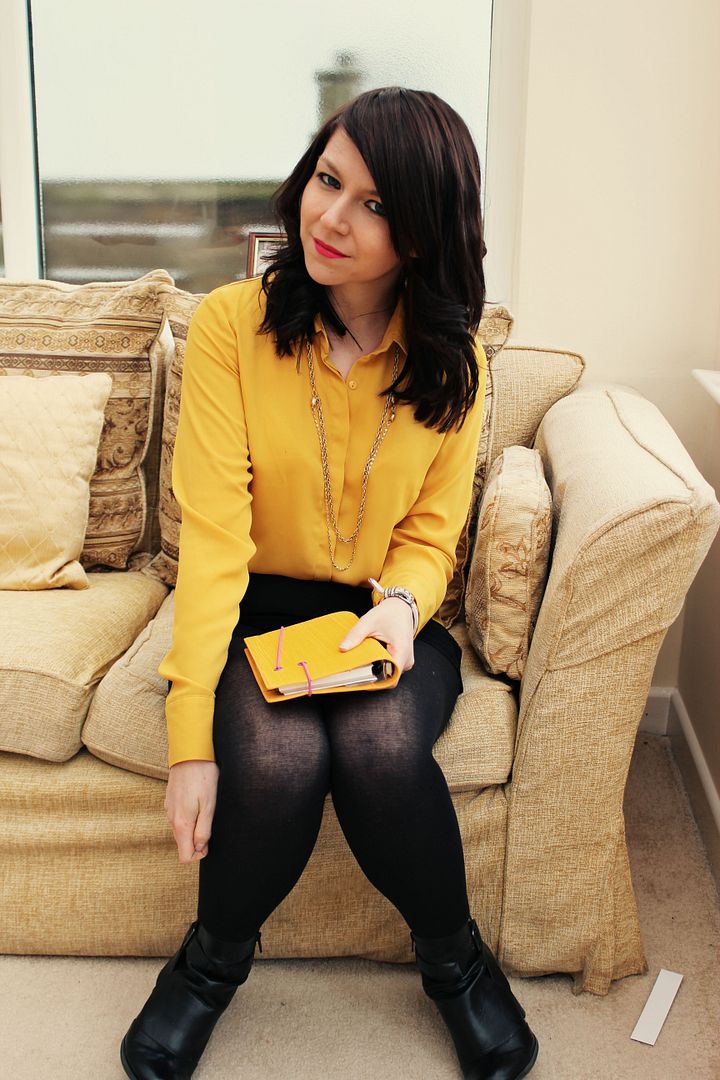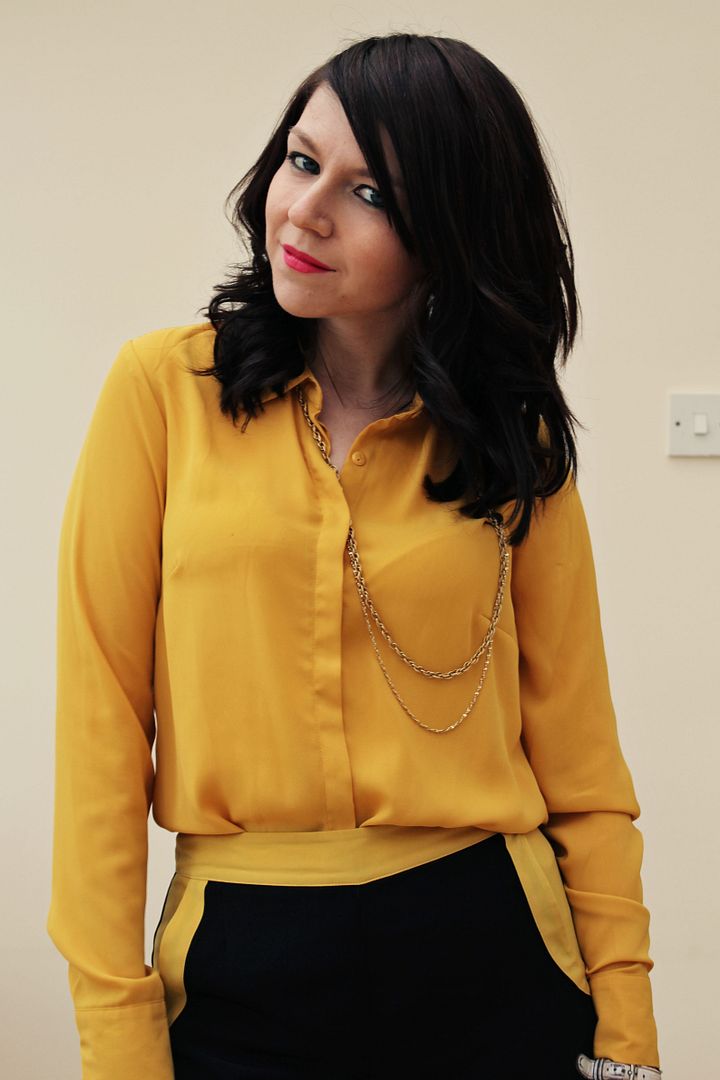 blouse- New Look
shorts- Marks and Spencer
necklace- c/o Kait Makes Things
boots- c/o Clothing at Tesco
My Mum bought me these shorts for my Birthday and I couldn't wait to pair them with this mustard blouse. I decided to go for a bright pink lip (it's MAC Impassioned- my favourite pink lippie!) to co-ordinate with the colours in the Filofax. I also really love my hair in these photos. Since dying it I really don't like it straight anymore! I said once that being able to curl my hair with GHDs would change my life. Okay, maybe a little bit of an exaggeration, but it kinda has!
I wish I had more exciting things to tell you! I went for lunch with two of my best friends today, but most of the last two days has been spent working on my English dissertation. I am feeling so drained tonight! But I really wanna get it done before this weekend! I don't really wanna go back to uni (I get so settled at home!) especially because I just have my exam to look forward to now, but I'm seeing my American BFF Michelle this weekend for the first time since June and Grant and I are going bowling and watching (500) Days of Summer on Sunday so I just wanna get all my work finished tomorrow so I can have a fun weekend without feeling guilty!
I hope you've had a lovely day!
Charlotte x