Day at the Races: Part One- The Outfit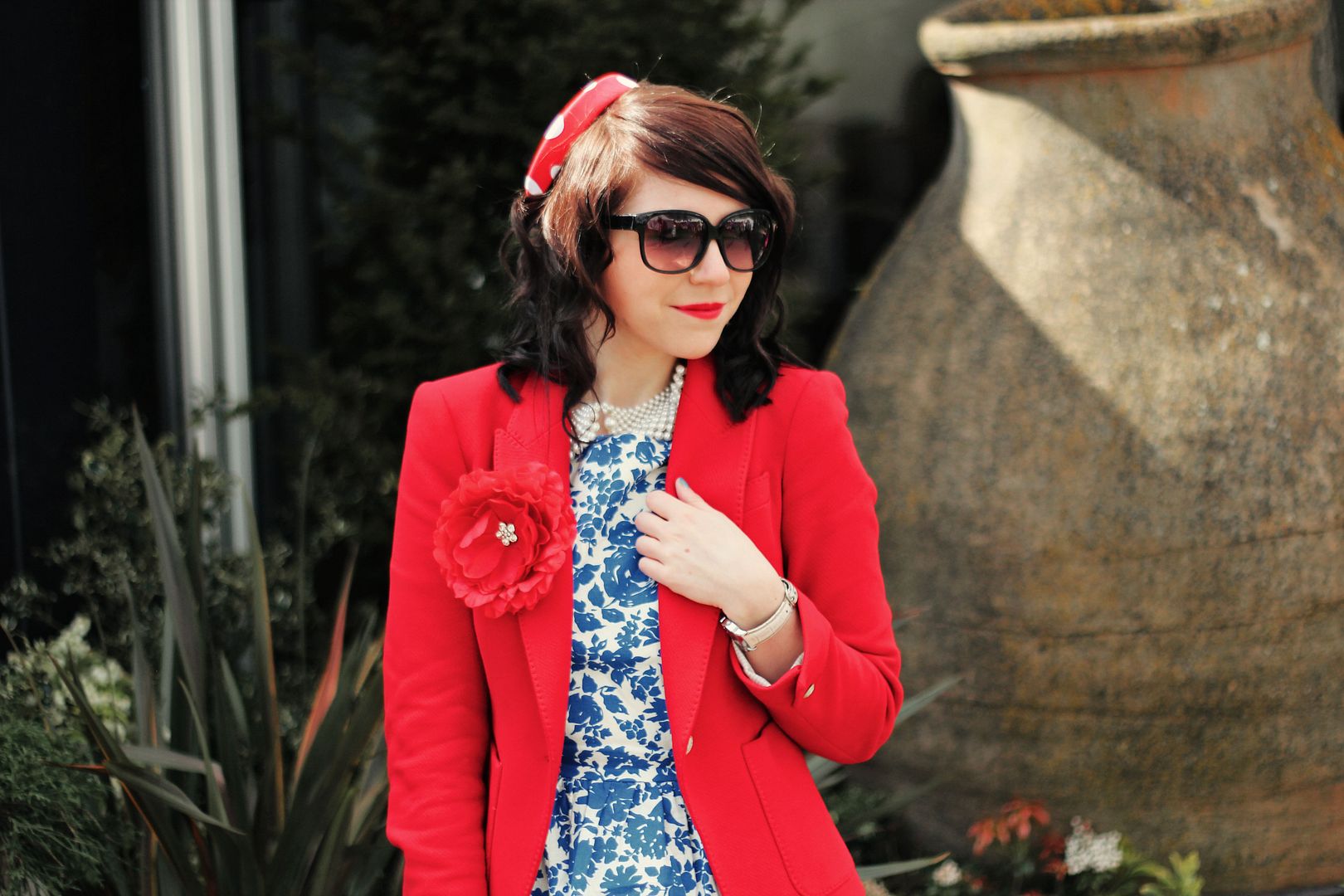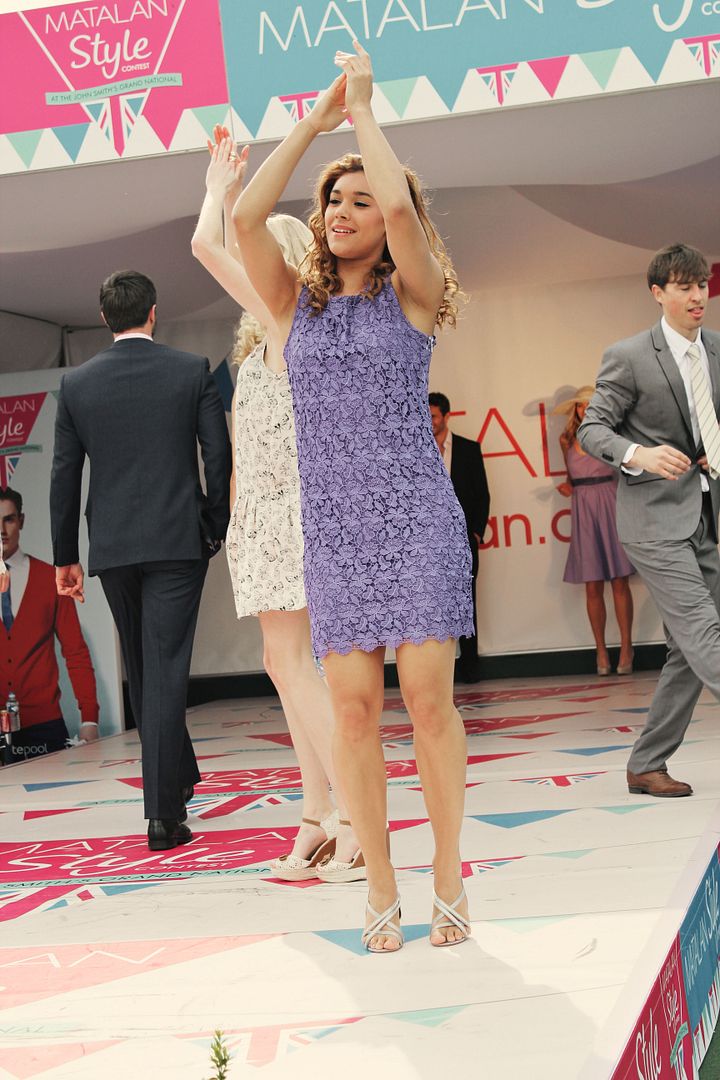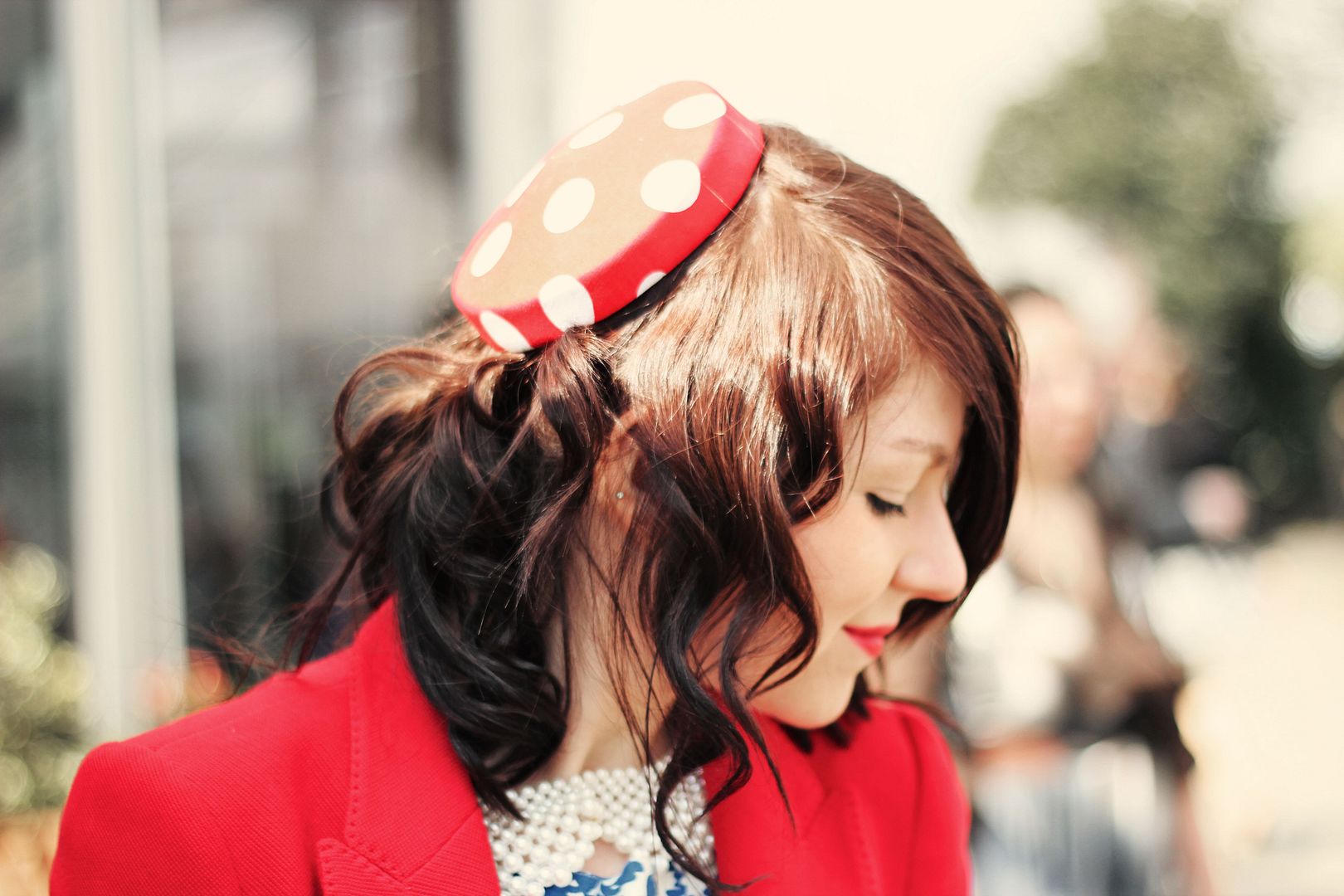 I meant to get these photos up on Friday but I've just ended up being super busy. As you know, the lovely people at Matalan invited me to Ladies Day at Aintree on Friday. It was such an exciting day but I was so worried about what to wear! I've never been to the races before, but I wanted to look sophisticated and smart without being too dressy. I spent a while researching outfits from previous years and frantically googling "what to wear to the races" and this was what I came up with. A pretty floral dress (it's the one I bought to wear on my birthday but I didn't really get a chance to photograph it because it was such a busy day) with red accents, and of course, a hat!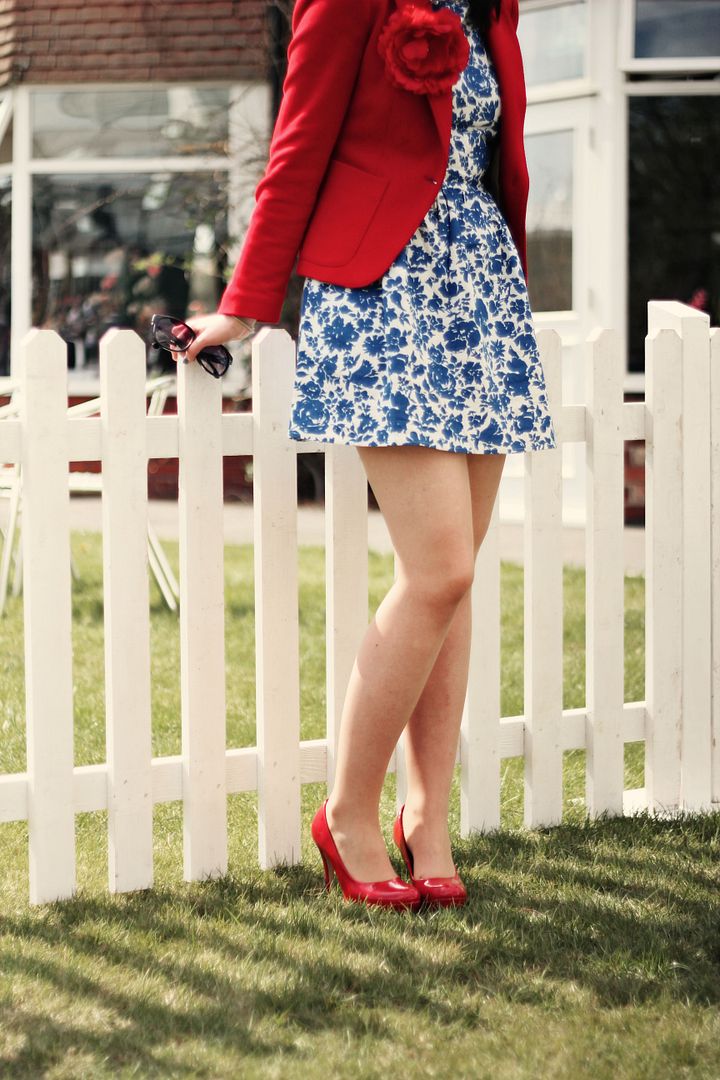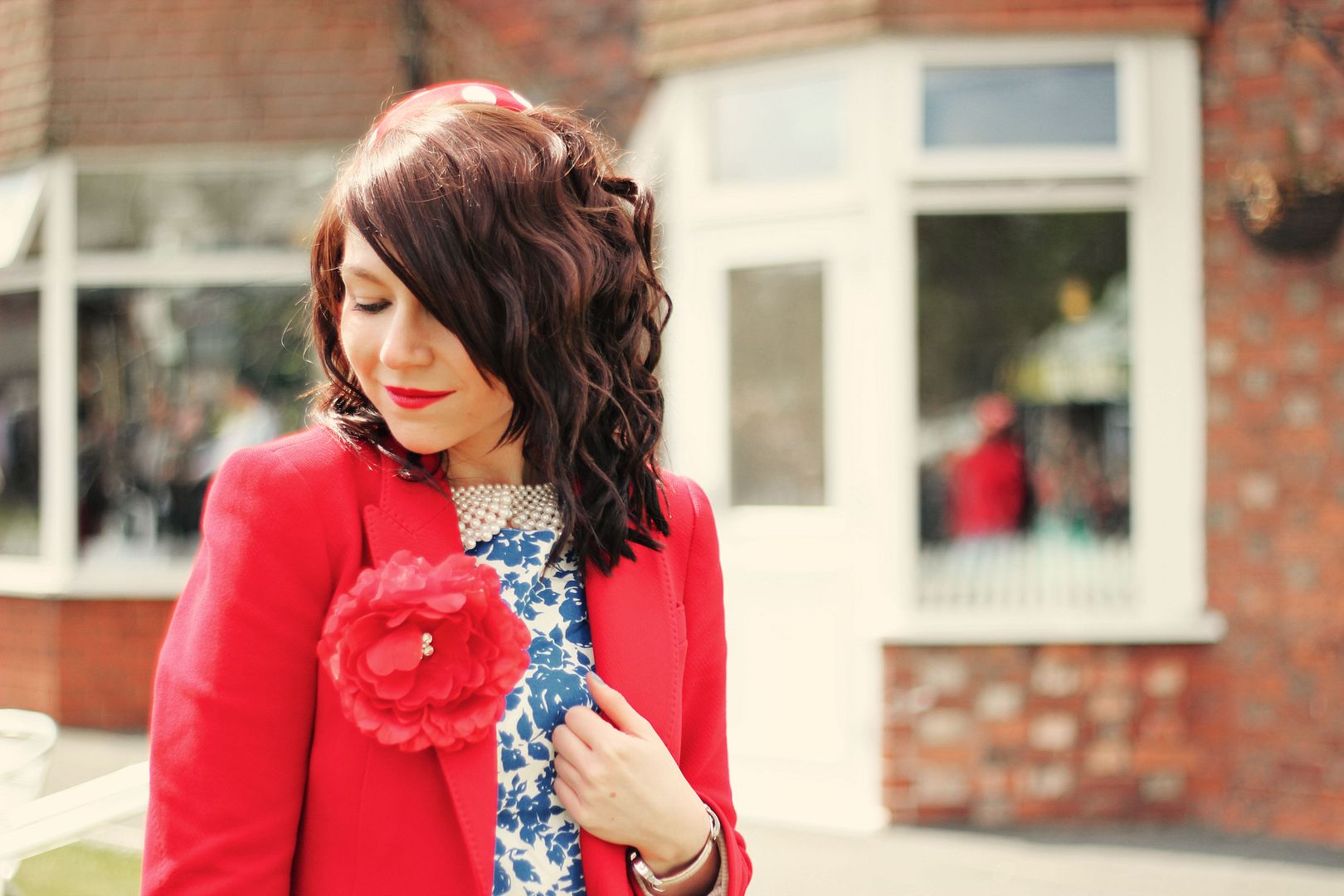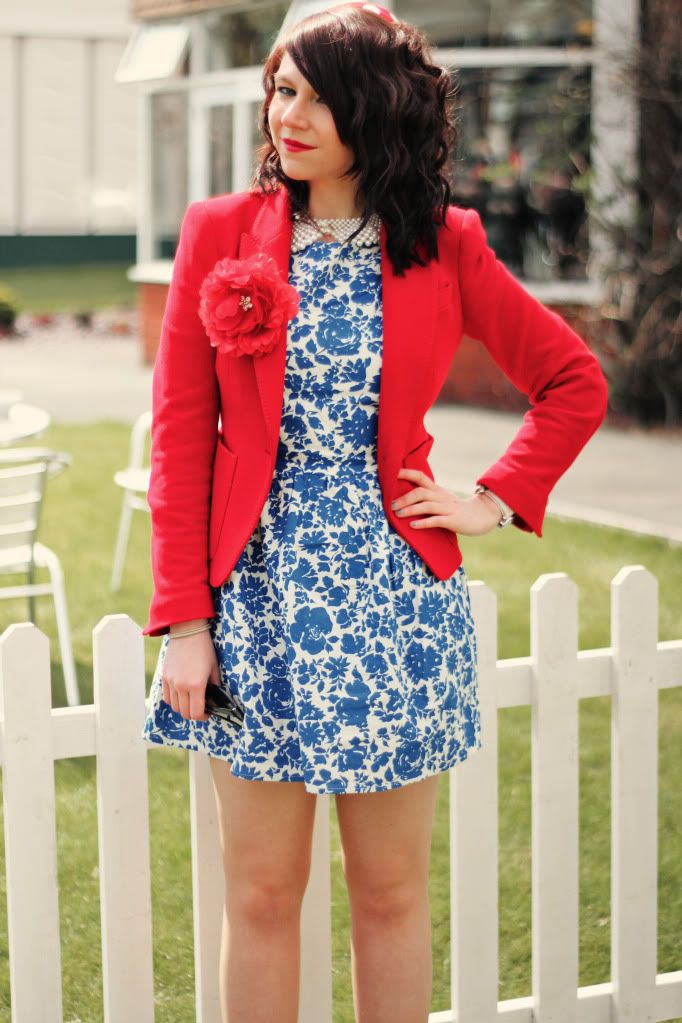 dress- Topshop
blazer- Zara
shoes- Dorothy Perkins
necklace- Oasap
hat- Asos
sunglasses- H&M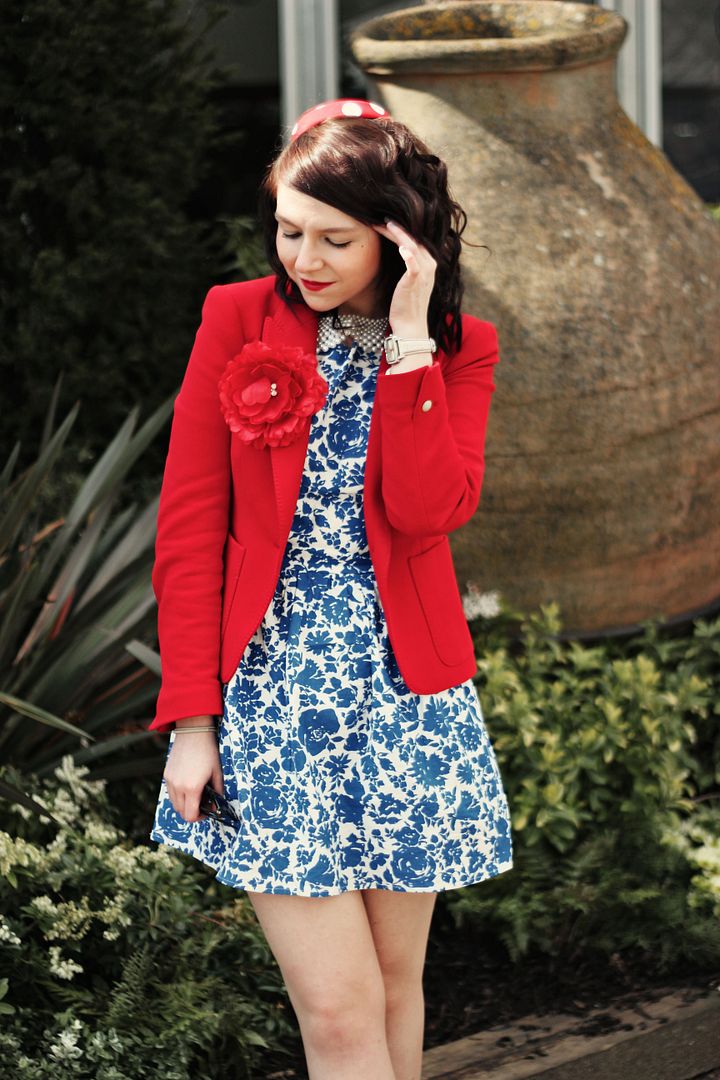 I decided on my outfit on Wednesday morning, but I didn't have a hat or a bag to match my outfit! It's traditional to wear a hat on Ladies Day, and how many opportunities do you get to wear a hat?! Luckily, though, two of my best friends, Ellen and Steph were coming up to visit and we'd decided to go shopping in Manchester. I didn't manage to find a hat I liked in Manchester (although we had A LOT of fun trying them on!) but I'd ordered this one from ASOS as a back-up hat and it was perfect! I also got a big red patent bag from Next, which I don't think I photographed, and my Mum gave me a spotty scarf to tie into the handle so it matched my hat!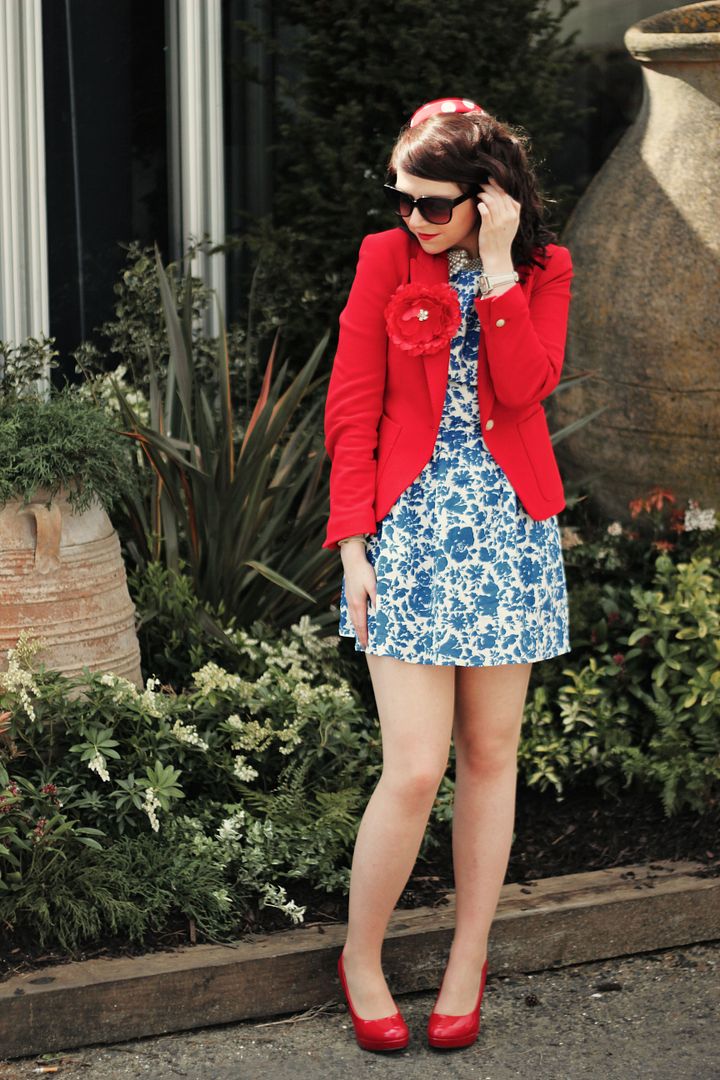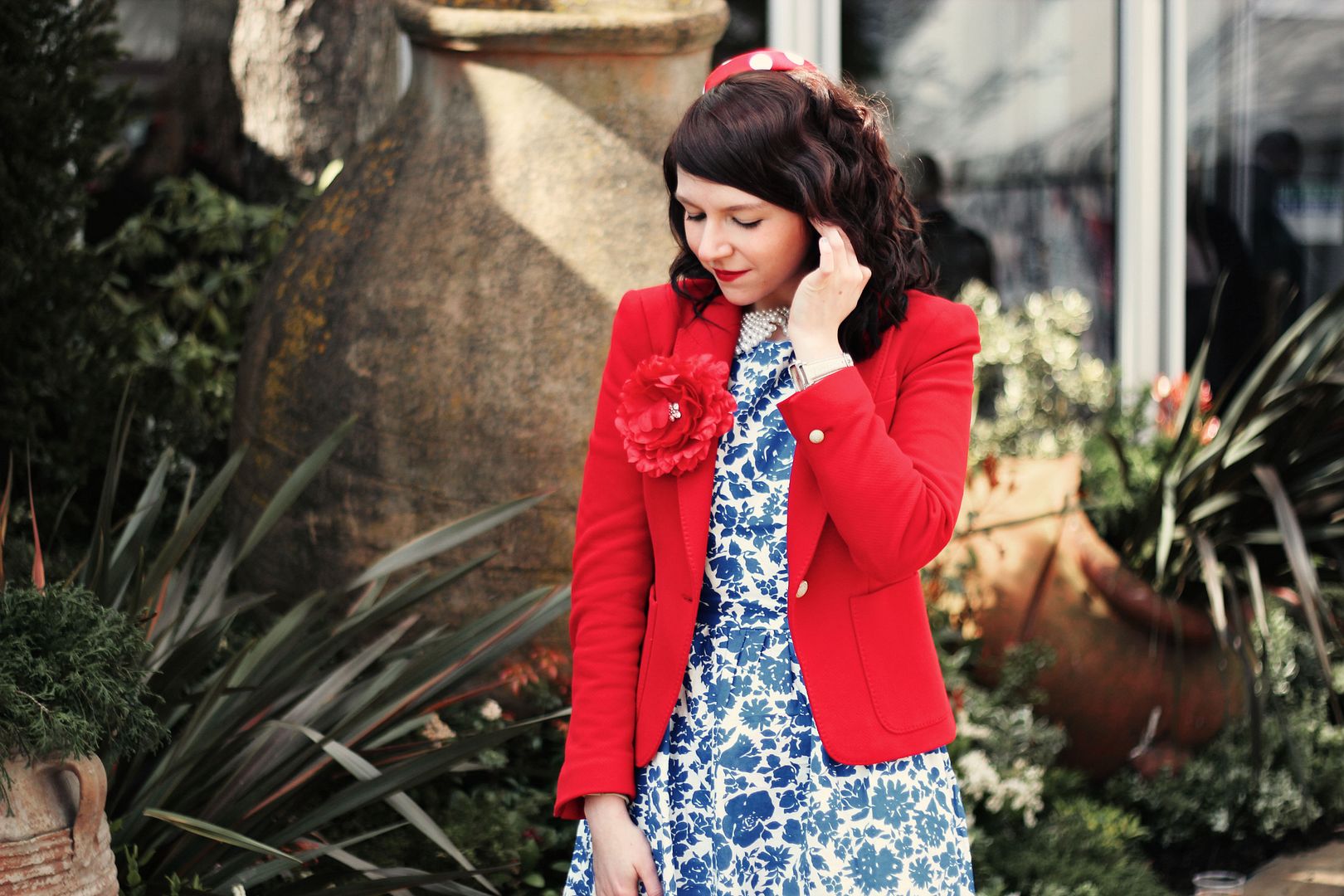 Stay tuned for my photos from the day and what I got up to! Thank you to my blogging bestie
Sian
for taking these photos for me too!
Charlotte x