Ducky Dress
These photos are from before I left uni, which you can probably tell by the fact that a) I'm still blonde in them b) I'm back at my favourite wall and c) I have bare legs. Remember when it was warm enough for bare legs? It feels so long ago! It was weird editing these photos cause it made me really miss being blonde! I haven't really missed being blonde at all since dying my hair but these made me miss it a little bit. But don't worry, I
love
being a brunette and don't see myself going blonde again any time soon! It's just strange to remember I don't look like this anymore!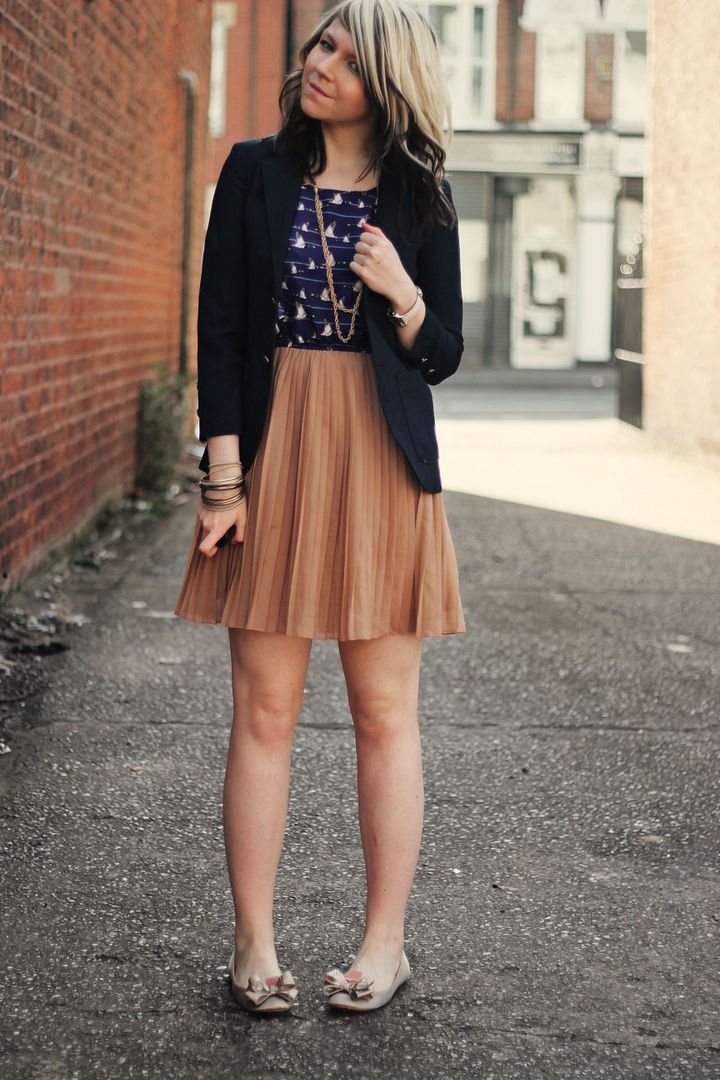 So these photos were from back when the weather was still nice! I do miss warm days, but as I've said before, I love layering up so much more than I love summer dressing. And especially now, with me going to New Jersey for the summer- I have all summer for bare legs, so I'm kinda enjoying the last few weeks I have with my beloved winter wear. Anyway! This gorgeous dress was sent to me by the lovely people at Lavish Alice. How adorable is the little ducky print?! I love it! It also goes perfectly with my Kurt Geiger flats! I haven't bought a lot of dresses lately and have been really into buying separates, so it's nice to have a pretty new dress!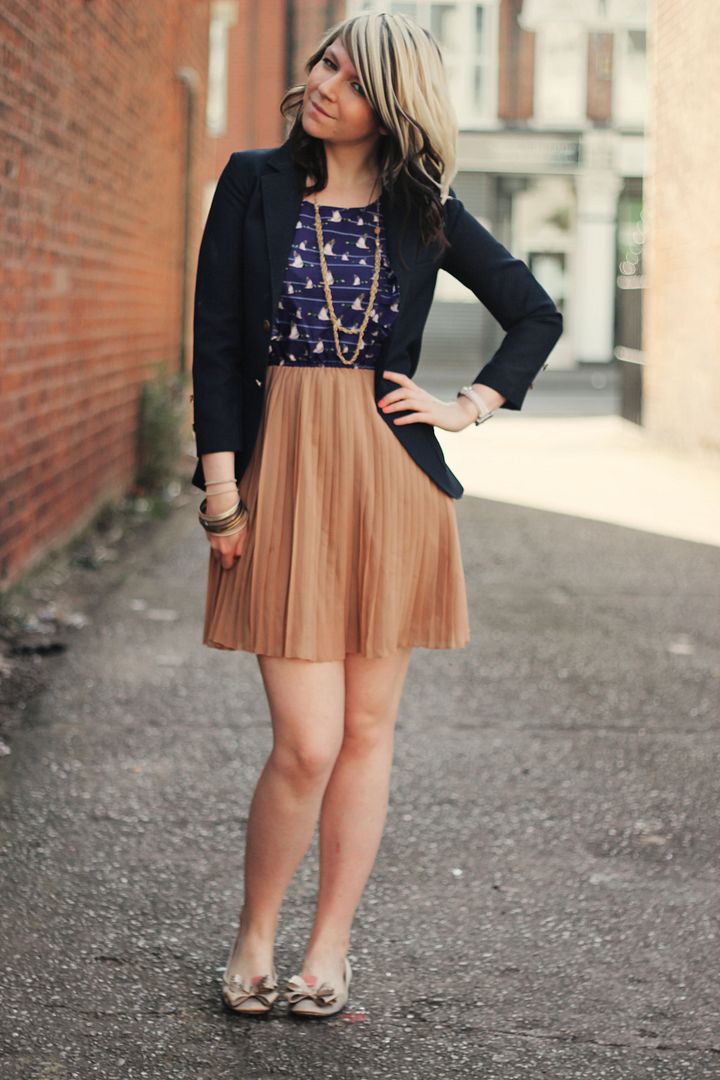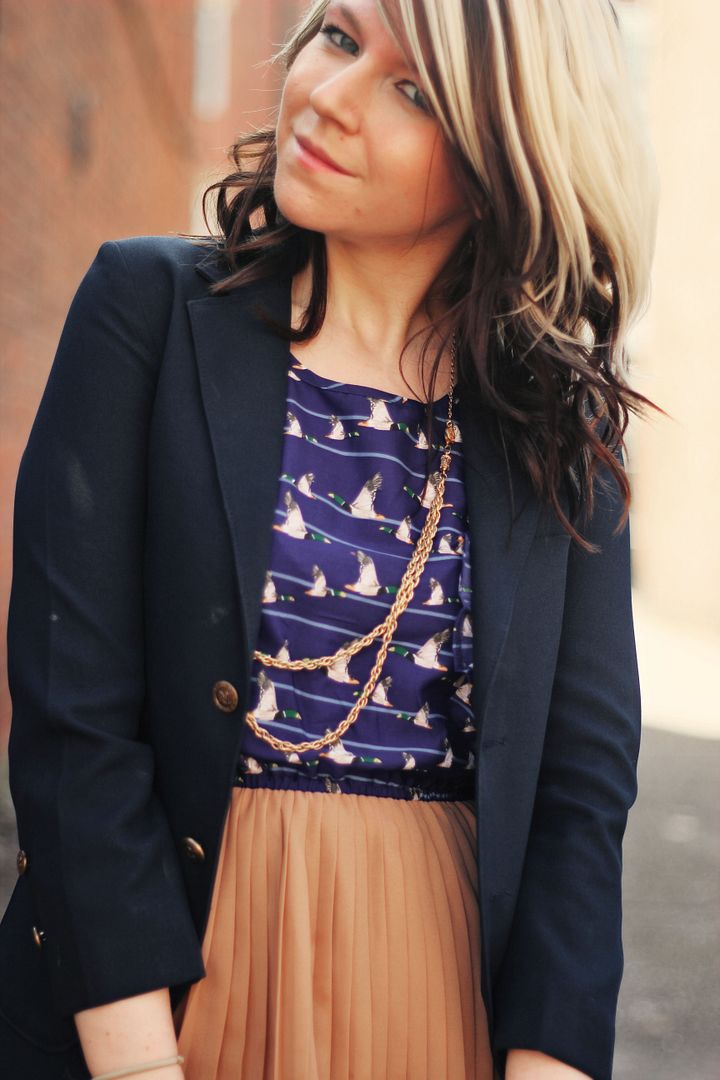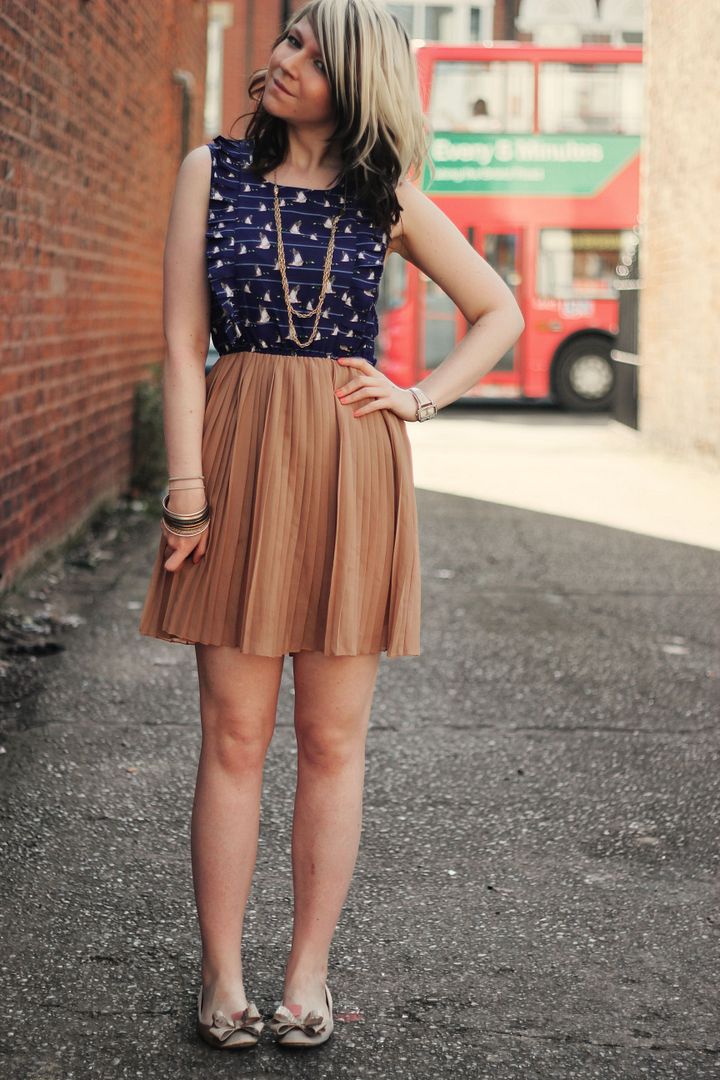 If you follow me on Twitter (or read Sian's blog!) you'll know that tomorrow is a pretty exciting day! On Tuesday I got an email from Matalan asking if I wanted to go to Aintree on Friday as their guest! I've never been to the races before so I'm really excited- I've bought a hat and everything! I've been massively freaking out because it's such a big day- it's Ladies Day which is one of the most popular days of the year, and there are always loads of pictures in the papers and on websites of the women all dressed up, and there are always loads of celebrities going. I've spent forever trying to sort out what to wear and I think I'm sorted! It's going to be myself, Sian and Becca from The Fashion Train! I am so excited to see Sian! I haven't seen her for ages and she is my blogging BFF! If you follow me on twitter you might have seen the insane number of tweets I sent her on Tuesday when I found out we'd been invited to Aintree and I wasn't sure if she could come! Today, luckily, I've managed to be pretty productive and have a first draft of my english dissertation done. I just need to write my ACS essay and do my dissertation final draft. So close now!
dress- c/o Lavish Alice
ballet flats- Miss KG by Kurt Geiger
navy blazer- thrifted
gold necklace- c/o Kait Makes Things
Have a lovely day guys!
Charlotte x