I'm on a Boat!
Yeah, I couldn't resist this title. You may also notice I am feeling alarmingly whimsical throughout this post. Be prepared for a lot of deep discussion on... biscuits.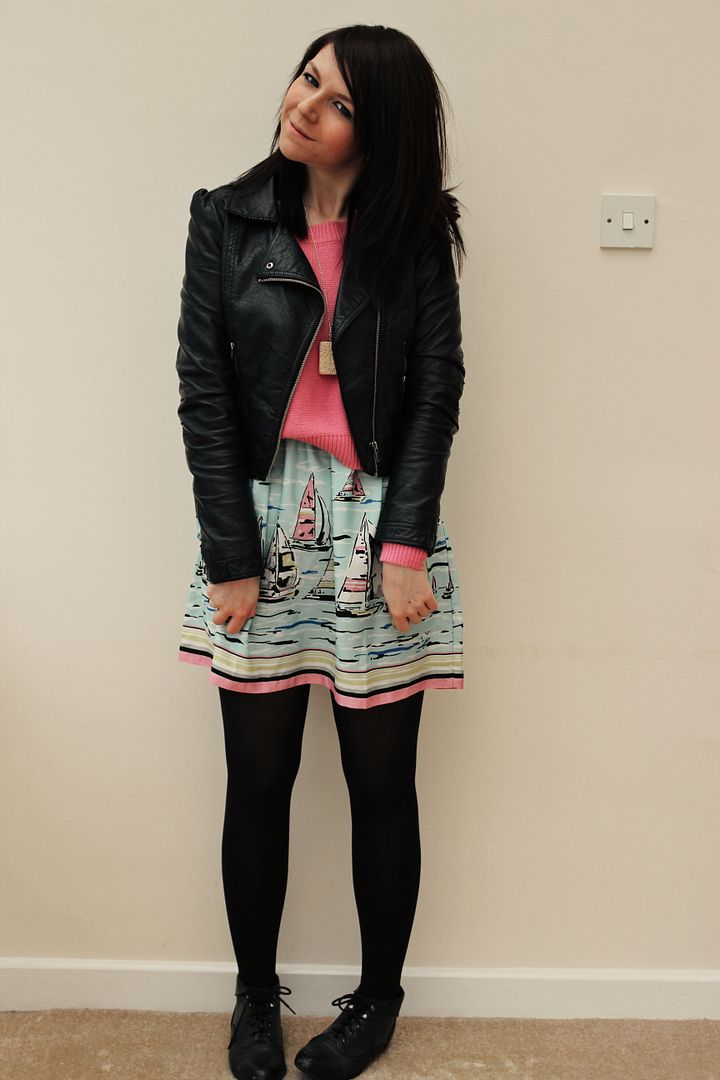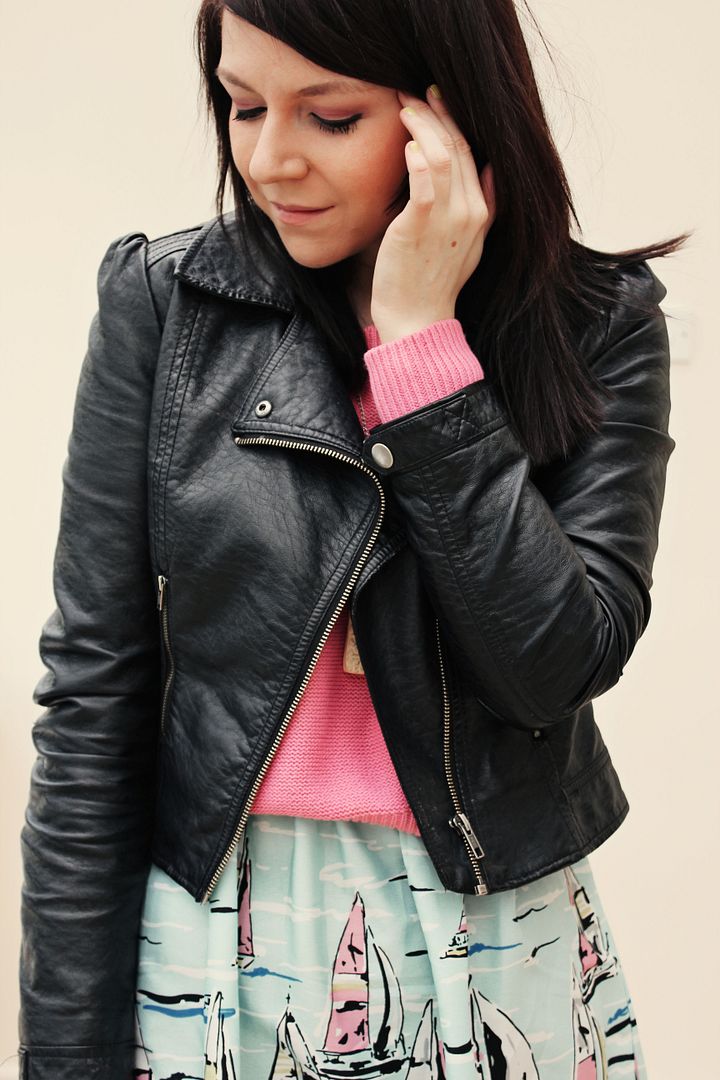 You can't see too well, but I loosely followed this Keiko Lynn tutorial for pretty pink eyes. Oh and my nail polish is Barry M- Lemon Ice Cream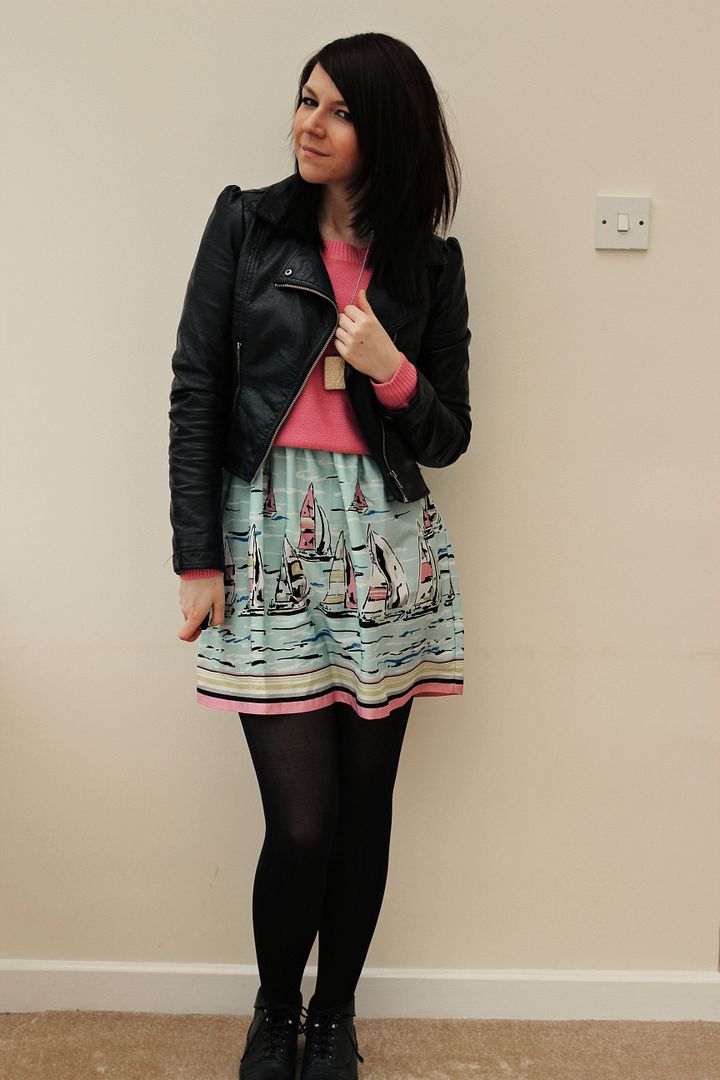 I don't know what was wrong with me today, but I absolutely hated all the photos I took of this outfit, which was made even more frustrating by the fact that I really loved this outfit! These were the ones that made the cut after ninety photos. Yeah. It was that bad. I thought my hair went better today and yet it looks weird on these photos. I also noticed yesterday, I really really need to get some outdoor photos when it stops raining (WHEN WILL THAT BE?!) because I swear my hair is not as dark as it looks in the photos I have posted, and I want you guys to see the lovely tones and shades in it. I've gotten so used it that now it's like, hey remember when I used to be blonde?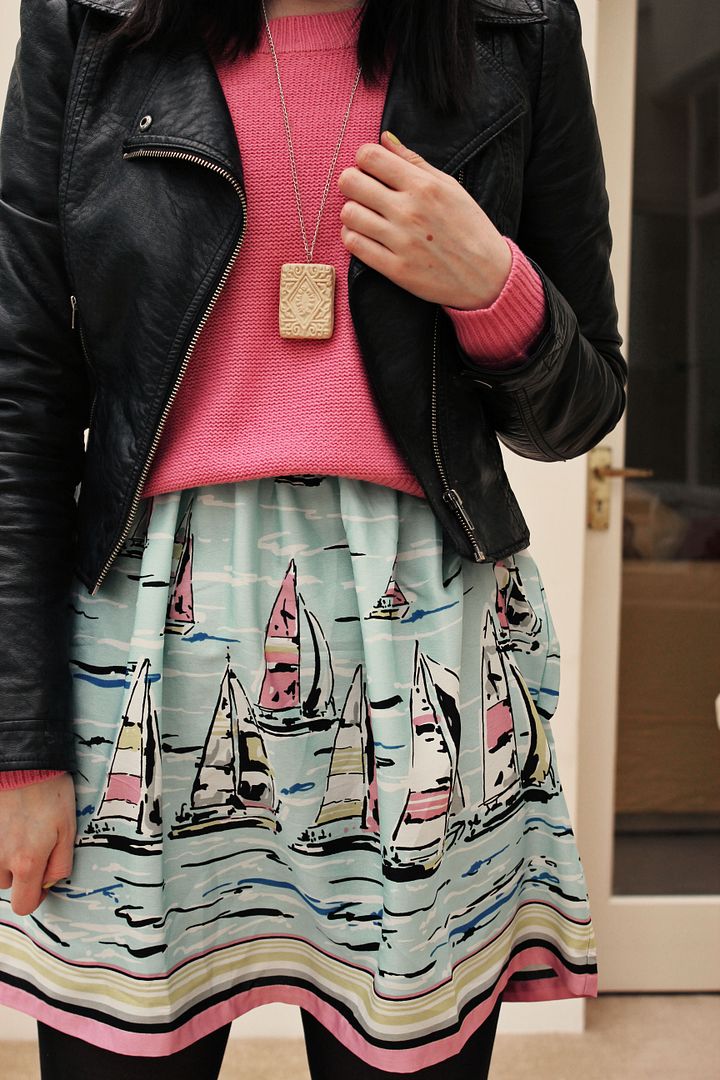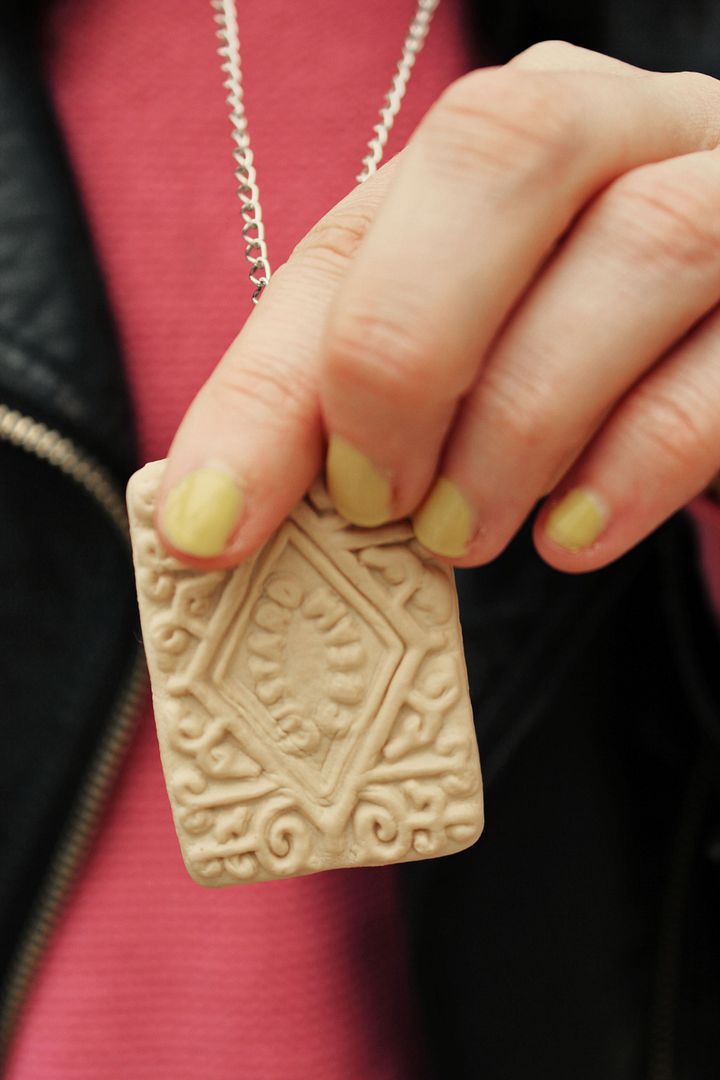 boat dress- c/o Republic
jumper- H&M
leather jacket- H&M
boots- New Look
custard cream necklace- street market in Edinburgh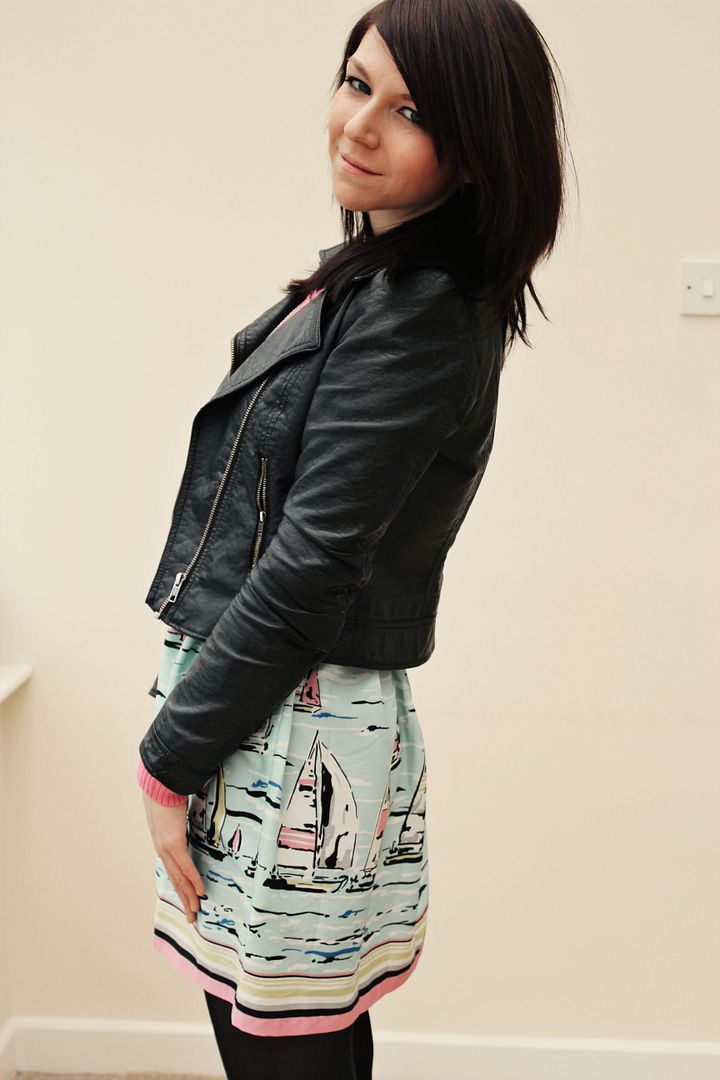 So this was what I wore today. Okay, that's a lie. This was what I wore today until 2.30pm when I wanted to put something more comfortable on (read: sweats. I am dressed almost head-to-toe in University of Minnesota-Duluth gear). This dress is another one of the pieces I picked from Republic to style as their Blogger of the Month. Stay tuned for the post to go up on their blog. My last one, you may have noticed, has gone down for now. Turns out I was too much of an eager beaver and I don't actually start posting til Friday! Anyway, I didn't expect to find myself buying jumpers in April, but when I found this pink one (and it's twin in beige) in H&M for £7.99 on Saturday I just could not resist. They're perfect for layering over summery stuff until the weather warms up. I was really happy with this outfit because I loved how it was such a springy dress but so easy to make perfectly, well, un-springy (I'm an embarrassment as a literature student). Oh and yes, my necklace is a custard cream. Not a real one, of course. It's made out of clay. But isn't it amazing? I bought it from a street vendor in Edinburgh. I was torn between the Bourbon, Custard Cream and Jammy Dodger but I went for the custard cream is a) it's awesome and b) it's actual size, which gets confusing. Americans (and all other non-British folks), who are wondering what a custard cream is- here you go. God does anyone remember the orange ones? SO GOOD. Also I just read this:
"In a 2007 poll of 7,000 British people, 9 out of 10 voted custard creams to be their favourite biscuit."
So there you go.
I wish I had more exciting things to tell you but my life has gotten so predictable and boring that last night Grant text me saying "What are you doing tomorrow? More essay work I presume." He was not wrong. University, it's been fun but man oh man am I bored of you!
I hope your day was more interesting than typing up primary quotes for your other dissertation!
Charlotte x